The Simplest and Trouble-free Assembla to HubSpot Service Hub Data Import Platform You'll Discover
Encoded chats, safe servers, up-to-date authorization methods
Automated method, zero time-out, reduced workflow pauses
Bargain charging to guarantee a function + charge balance
Our customers
Customers among different niches rely on us






How Assembla to HubSpot Service Hub Data Migration Works
You can run data migration in a few simple actions, using our automated migration app. If you're dealing with a elaborate data structure, feel free to choose our tailored route. We're ready to meet your distinct needs.
Step 1. Begin by linking your Assembla and HubSpot Service Hub systems
Step 2. Choose the records you need to import from Assembla to HubSpot Service Hub or vice versa
Step 3. Match your data in Assembla and HubSpot Service Hub and make the necessary modifications if they don't
Step 4. See the outcomes by starting Free Demo Migration
Step 5. If the migration is excellent to you, proceed with Full Data Migration
That's it! Are you all set to migrate from Assembla to HubSpot Service Hub? Choose our automated solution to gain time and assets with no compromising value.
Step 1. Leave a request for tailored help desk data import
Step 2. Empower our migration ninjas lead you through your custom migration
Step 3. Set up a Demo Migration to look at what your data will look like once imported
Step 4. If everything is excellent, proceed your Full Data Migration
Enjoy automated, custom-tailored data import from Assembla to HubSpot Service Hub, with savvy customer service at every phase. Worry not. Help Desk Migration savvy customer service is on hand to help you in every stage of the process.
Help Desk Migration Does the Assembla to HubSpot Service Hub Import and Export Automated and Painless
Put mind to your core goals. We'll take the heavy lifting
Whether you're importing from Assembla to HubSpot Service Hub, use our automated migration solution. It will help you to import all your data to a targeted system in just a few clicks. Thus, you will be able to receive your migration accomplished quickly without putting important tasks on the shelf.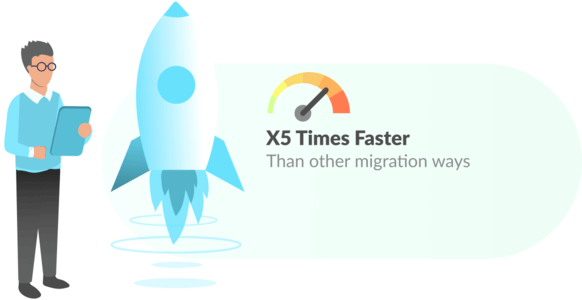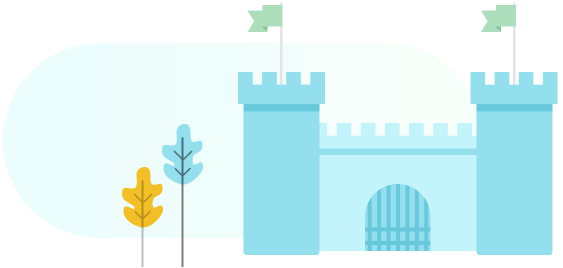 Data import complies with security requirements
The Migration Wizard will includes measure for ensuring your data security during all phases of the migration process. We present utmost records protection incorporating proven procedures, including regulatory compliance, accepted server maintenance, and frequent security examinations.
Go with the migration solution that clients praise
With a plenty of goal-achieved migrations done by our service, Help Desk migration service has gained a lot of service-related awards and gratifying feedback. And our pursuit of high quality does not end there. We proceed to refine our app and offer fresh capacity to take care of we're including most of your migration needs.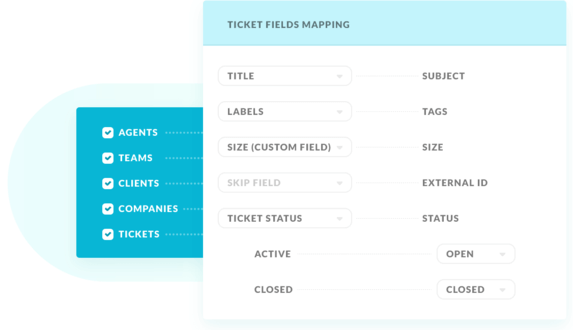 Benefit from comprehensive mapping to deal with all your needs
Help Desk Migration tool will spare you from copy-pasting records or creating nonexistent data types throughout Assembla to HubSpot Service Hub migration. So now you can map standard and custom data fields, apart from that modify your data migration right in our migration service. You sustain the structure of your support service data with minor job.
Select a fitting time for data import
Select the most fitting time to run the help desk migration operation. Besides, Help Desk Migration Delta option will let you to migrate the most recently changed entities after the historical data was exported. Then, relax and let our solution do the rest.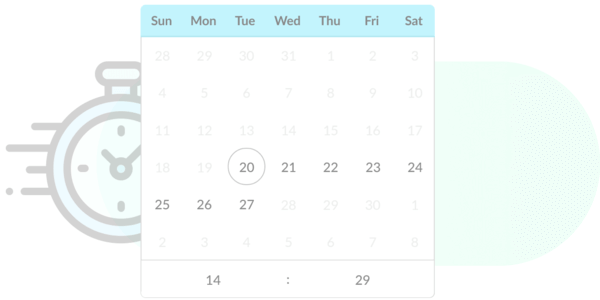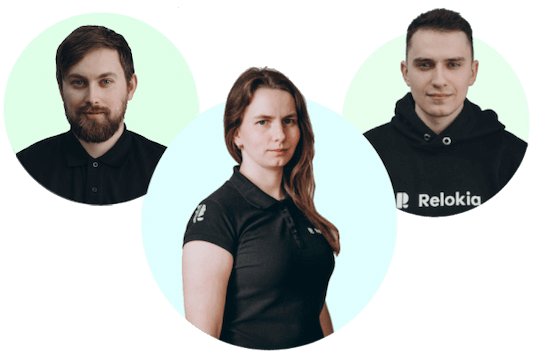 Contact to our proficient support team
Are you encountering challenges with your Supported Platform data migration? Greenlight Help Desk Migration service pros explore your problem. With years of successful data migration familiarity, they can fin a solution to any hardship linked with your support service data migration or even deliver guidance along the full record migration.
What Types of Data Can You Import from Assembla to HubSpot Service Hub ?
With Help Desk Migration app, you can with ease import or export big volumes of differing data types to or from Assembla to HubSpot Service Hub. Examine the details of record types you can import using automated tool without extra guidance from tech experts.
Do you require peculiar Assembla to HubSpot Service Hub import requirements?
Let us know you need a customized data migration.
| Assembla entities | | HubSpot Service Hub entities |
| --- | --- | --- |
| Users | | Users |
| Followers | | Contacts |
| Tickets | | Tickets |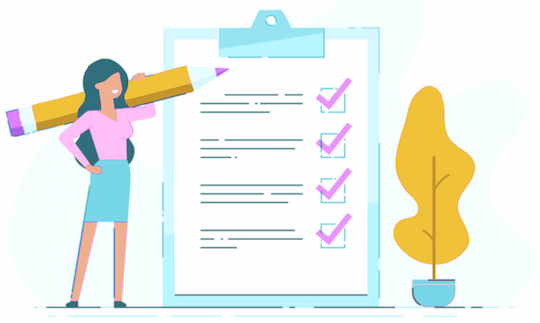 Find out the way to prepare for HubSpot Service Hub data migration
Prepare for HubSpot Service Hub data migration by checking an in-depth step-by-step guide
What is the cost of your Assembla to HubSpot Service Hub data migration?
And now to the burning question. How much will it cost to switch from Assembla to HubSpot Service Hub? The cost will mostly build upon the records volume you want to migrate, the complexity of your specifications, and the features you'll select or customizations you'll request. Start a Free Demo to test the Migration Wizard performance and learn how much your migration will cost.
Run a Demo to get the price
Your Help Desk Data Import is Secured at Every Stage
With Help Desk Migration solution, don't worry about safety of critical data. We frequently audit all systems and make advancements, so that your data is protected according to the fresh requirements.
We employ a firm two-factor access policy
Help Desk Migration Wizard secured your business records from illegal acquiring access with two-factor access. On top of that, only your company representatives with admin rights can export your Assembla data. With these security functions in place, you don't worry about data leakage.
We apply Three-layer
We offer three layers of business data security: physical (we protect our data hosting equipment against physical and logical attacks), network (we secure our networks against digital abuse), and application (we protect your data within our data migration solution against unsanctioned log in).
Meet security regulations
Help Desk Migration corresponds to top security principles, delivering maximum protection for your data. We are compliant with HIPAA, CCPA, PCI DSS Level 1, GDPR, and other critical data safety levels. And our extended compliance portfolio continues getting extended.
Reviews helps us improve our solution: Few thoughts from Help Desk Migration customers