All-out HelpShift Data Export in a Few Clicks
Encrypted dialogues, safe servers, newest authorization ways
Automated method, don't have time-out, no workflow drops
Flexible pricing to deliver а opportunity + fee balance
Our customers
Companies across various niches confident in our solution






How HelpShift Data Migration Runs
You can carry out data migration in a few simple moves, using our automated migration service. However, if you have unique needs or a distinct data structure, feel free to go with a custom approach.
Step 1. Connect your HelpShift and future help desk system to our migration solution
Step 2. Pick the information you'd want to export to the future help desk
Step 3. Double-check you've mapped the record fields correspondingly
Step 4. See the results with our Free Demo Migration
Step 5. If you're happy with the results, continue with your Full Migration.
That's it! You've successfully exported all your HelpShift customer support data to the new solution.
Step 1. Get in touch with our experts to begin your personalized HelpShift data export
Step 2. Greenlight Help Desk Migration specialists to work the data migration run, so it's just right for you
Step 3. Look at how it runs applying our Free Demo Migration
Step 4. Go with your Full Migration if a fresh setup works fine to you
Good going! Your HelpShift records are now on the targeted system.
Why Is Help Desk Migration a Right Tool for HelpShift Data Migration?
Streamline your HelpShift data migration flow
Complete your HelpShift data migration flow Our automated migration app lets you migrate huge HelpShift data volumes without any coding or breaks. Transfer your tickets, contacts, and other data with just several clicks!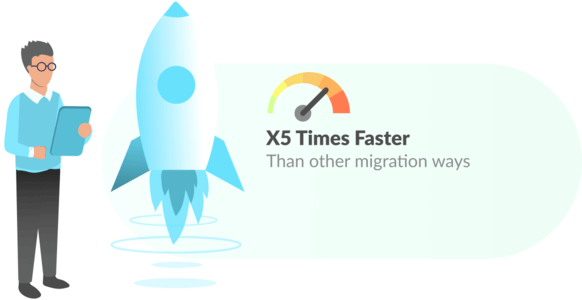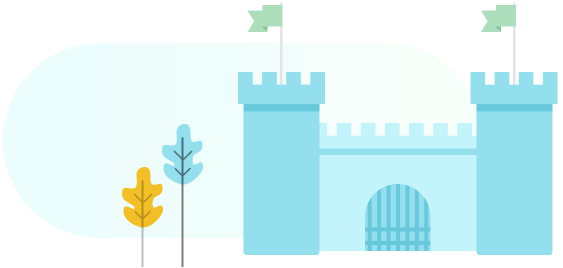 Preserve your business data secured
Our Migration Wizard will keep your HelpShift data entities shielded before, during, and after data migration. We deliver maximal protection through rigorous audits, rigorous updates, and uncompromising authorization requirements. We pride ourselves on our expertise to fit in with a solid list of security demands and Help Desk Migration list of compliance constantly enlarges.
Depend on a tried and tested migration service across sectors
Having efficiently moved piles of data, we keep on advancing our migration service — oftentimes including fresh functionalities and supported customer support solutions. Loads of effectively exported data, a rapidly growing client and partner base, hundreds satisfied reviews, and a multiple of service-related awards show the range and excellence of Help Desk Migration platform. And we never stop advancing, with regular rollouts of new and updated capabilities and supported help desk systems.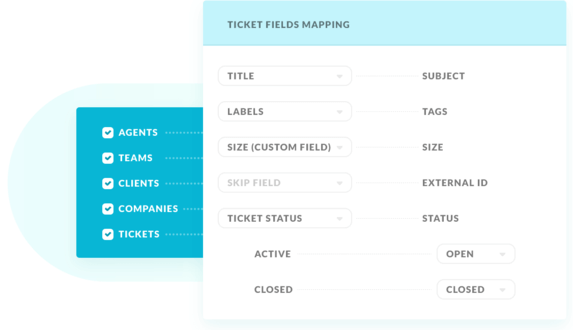 Exclude oversights with up-to-date mapping
Lay aside tiring and error-ridden copy-pasting to map configured and custom fields during your HelpShift transfer. With our Migration Wizard, it takes you just several clicks to set the path of your records while preserving all the connections between them. With just several, you can alter your data transfer and determine the way to order your records in the destination system while preserving all the connections.
Complete the migration without impacting your clients
With our app, your HelpShift transfer won't influence your customer service workflow. It enhances you to pick the the least busy time to perform your help desk migration. What's more, you can pick to export company data first, and next benefit from the Delta migration opportunity to migrate the latest changes only. Therefore, you can work using the source system as long as the export is still taking place.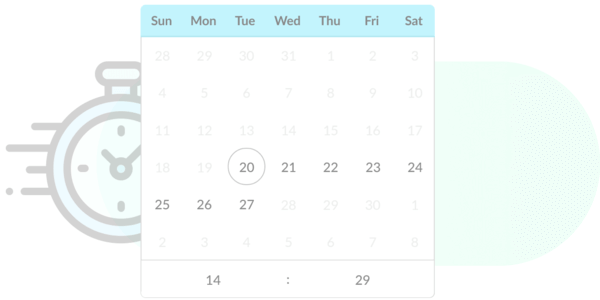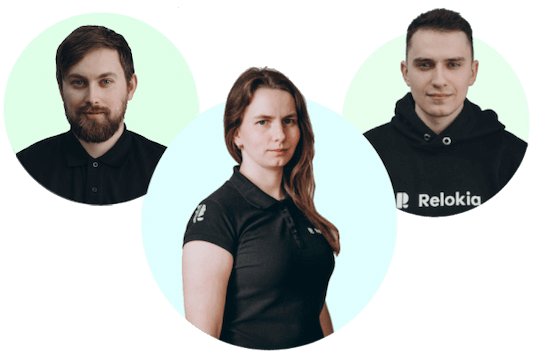 Count on our support representatives
Facing difficulties with your HelpShift transfer? No worries — our service representatives can guide you. Don't worry about tech difficulties. Help Desk Migration support agents has the needed mastery and experience to tackle any tasks during the transfer. You can rely on our service agents to enhance the migration flow handy for you.
What Kinds of Data Can You Move from HelpShift with Help Desk Migration Solution?
Help Desk Migration app permits you export a varying range of record types, all while adjusting to the native format of the desired help platform. Employing our automated migration service, you can without difficulty move from HelpShift the upcoming data objects.
If you have unique needs that aren't described, contact us to tailor customized data migration.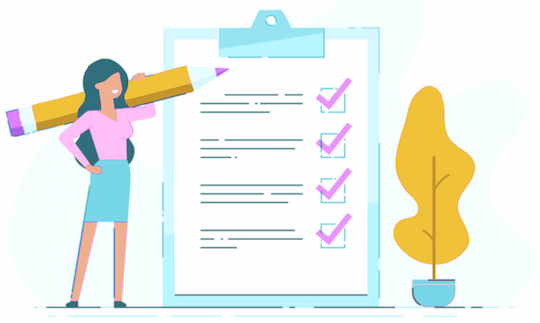 Find out the way to prepare for HelpShift data migration
Prepare for HelpShift data migration by checking an in-depth step-by-step guide
How much does HelpShift data export cost?
The price of your HelpShift data export will largely build upon the data volume you require to move, the complexity of your demands, and the features you'll select or customizations you'll inquire. Run a Free Demo to test the Migration Wizard performance and figure out how much your data transfer will cost.
Run a Demo to get the price
Export Your HelpShift Records Securely
Help Desk Migration app provides endless migration features without compromising on security. We frequently audit all servers and make updates, so that your data is safe based on the latest standards.
Safe authentication
Our Migration Wizard secured your records from illegal getting access with two-factor access. On top of that, your company representatives can only transfer HelpShift data if they have admin rights. With these safety features arranged, you won't have to worry about data leak.
3-level data safety for your business data
We take care your records at 3 layers: physical — the physical safety of the equipment involved in the HelpShift export flow, network — the security of your information when it's in migration, and application — the safety of the code and records within our export platform.
Compliance
Obeying numerous commands can make data migration more complex. You can rest assured that we are satisfying all crucial levels, which includes PCI (Level 1), CCPA, HIPAA, and GDPR.
Your feedback is what keeps us going