HELP DESK MIGRATION
Painless Healthcare Help Desk Migration Services
Switching to a modern help desk for healthcare makes life easier for doctors, medical staff, and patients. So, what are you waiting for? Our healthcare customer service migration can transfer your patient records in record time (pun intended).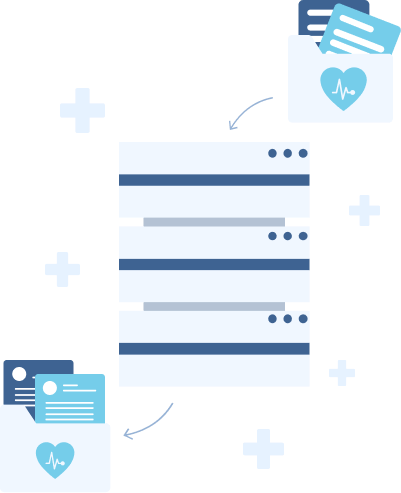 Companies who transformed their customer service with Help Desk Migration







Reasons for Healthcare Help Desk Migration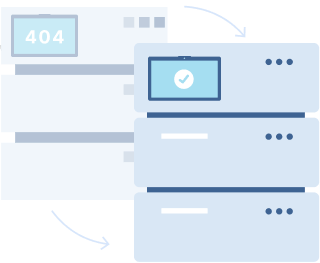 Departure from a sunsetting platform
Providers can stop updating their customer service platforms, making them less useful and secure over time. Sometimes they abandon the product out of the blue, forcing you to switch to another help desk for healthcare to preserve your data. Our automated Help Desk Migration lets you promptly transfer all your information via secure and compliant channels.
Check case study
Streamlined patient support service
A shared inbox works well for smaller clinics. But it's no match for a robust healthcare customer service that integrates with EHRs (EMRs), ePrescribing modules, and scheduling tools. With Help Desk Migration, you can seamlessly move all data from Gmail or Microsoft Outlook into a compliant healthcare help desk system of your choice.
Check case study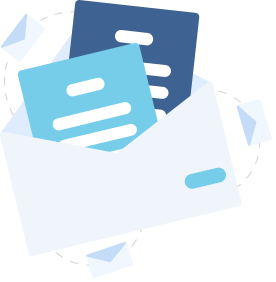 Upgrade to another help desk system
TEFCA found that seamless health information exchange improves patient care. That's why you need convenient customer service for healthcare that exchanges data across channels and complies with data security and privacy laws. Plus, you have our dedicated teams and tools to guarantee successful healthcare help desk migration.
Check case study
Keep all your healthcare customer data intact
Without a proper strategy, you risk breaking your mapping or dependencies if you switch the help desk. More importantly, you must adhere to security regulations for offshore and onshore migration of customer data in healthcare. Help Desk Migration keeps the in-transit data secure and structured, whether you import it via custom APIs or CSV files.
Check case study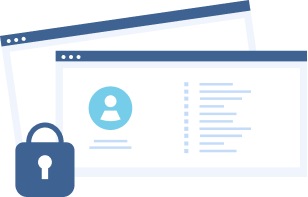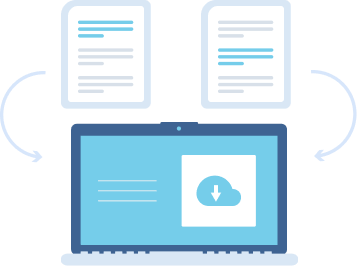 Consolidate multiple help desk accounts
You may run several help desks for patients, pharmacies, insurance companies, or clearinghouses. But healthcare help desk consolidation makes it easier to manage support tickets, exchange data, and follow data security laws. With Migration Wizard, you can automatically collect this data in one platform for more convenient service offerings.
Check case study
Improve your customer service with healthcare help desk software









Benefits of Help Desk Migration for Healthcare Organizations
Enhanced onboarding of automated service
No need for coding skills or additional software installations! You can set up your healthcare help desk transfer in a couple of steps in our Migration Wizard.
Shadow help desk migration
Help Desk Migration allows you to move your healthcare data in the background as you address upcoming inquiries in the source platform. You can easily add new and modified entries later via Delta. Our Delta Migration prevents business downtime, duplicate entries, or dependency errors.
Simple data mapping
Our healthcare customer service migration software matches all data between the source and target platforms. Are some crucial fields missing in the new help desk? No worries—the Migration Wizard lets you add them in a few clicks.
Built-in and custom options
We offer pre-built customizations for tags, inline images, call recordings, ticket attachments, and knowledge base translations. (These options' availability depends on your source and target.) Still, healthcare providers often need additional adjustments. In that case, contact us to discuss your specific requirements.
Valuable experience with support plans
Fine-tune the support plan, service availability, and extra features for your migration. We offer three support packages to deliver the most convenient healthcare help desk migration experience.
Free Demo to see what you're buying
Do you want to see if our healthcare help desk migration service is worth the money? Try moving random files for free. Better yet, you can run a free one-time Custom Demo to import up to 20 hand-picked tickets and articles.
Concierge data migration
Have specific requirements or need assistance with healthcare data migration setup? We'll take care of it! Just tell us what, how, and where to migrate. Our team will transfer the data from the source to the target platform in line with your requirements.
Robust security and compliance
The number of healthcare data breaches grows every year. That's why our security policies comply with industry regulations (including HIPAA, GDPR, and CCPA): we use encrypted communications, role-based access, and intrusion prevention. Data in transit goes through protected virtual servers to safeguard your data from hackers, leaks, and natural disasters.
Get started with reliable help desk migration for healthcare
Explore our case studies and guides for healthcare help desk migration