Top-notch customer service is essential to any growing business. Producing quality products is not enough—you must satisfy customers with timely and proactive assistance. Yet, as your IT company grows, customer demand and inquiries will grow, too. So, before you get swamped with customer feedback and requests, learn about IT help desk software solutions and determine the best helpdesk software for your business.
Customer satisfaction is essential to any growing business. You can be good at producing goods; however, dealing with customers plays a major role in a successful company. As your business grows, customer demand and inquiries will grow, too. So, before you get swamped with customer feedback and requests, get the best help desk software. Some business owners are hesitant to get such services for fear that help desks will only be added expenses. Although many studies have shown that catering to customers, such as answering questions, solving problems, or providing technical support, can help increase customer satisfaction, sales, and profits.
If you're now interested in getting help desk software, read on.
What Does an IT Help Desk Do?
An IT help desk is software that helps end users get professional assistance through a single contact channel. Bit by bit, IT help desk solutions get more comprehensive and accessible for companies of any size. Now, average help desk software allows you to integrate customer service with other business operations using a set of features, including ticket management, bug tracking, collaboration tools, help desk analytics, team performance reports, self-service management, and more.
What makes the best IT help desk software uniquely efficient is that it helps IT teams and end-users. The key functionalities of helpdesk tools are the following:
Providing a single point of contact for internal and external customers
Delivering answers to customers' queries by tickets or self-service options
Off-loading support reps' agendas by task automation
Introducing workflow guidance to simplify solving customer issues
Analyzing and improving customer experience and satisfaction
With these benefits, helpdesk software is a game-changer for any business.
Choosing the best help desk software for IT companies can improve the satisfaction of your clients. Yet, the choice can cause a lot of headaches, so we've compiled the 10 best help desk software for IT companies to save you trouble. These are the 10 best help desk services for information technology companies. If your business isn't IT-related, don't worry. These help desk companies have customer service software that will work for any company. After all, customer support has encompassed the traditional channels of phone calls, letters, and office visits. Let's see how they fare with service software, helpdesk ticketing system, and more.
What Is IT Service Management and ITSM Tools
Whether it is your printer in your workplace or the very laptop you use to view this article, IT devices are everywhere these days. From smartphones to personal computers to onboard vehicular devices, these are IT systems that you, as a company, have to take care of. As any organizations grow, this list will expand further and will no longer have limits regarding hardware but software as well.
So how do you manage all of them effectively? How can a small group of individuals handle such a large amount of devices and software licenses? Through IT Service Management tools, of course. These tools are specifically designed to help specialists solve day-to-day tasks, as well as provide support for end-to-end service management. ITSM software is key to the success and growth of any company.
Not having one at your company means you must manually do all IT support. It also means that your company will be at a slight disadvantage in comparison to others, as human error is more relevant in such scenarios. ITSM tools must accelerate and streamline every operation, manage vast amounts of hardware on a scale, and provide technical opportunities.
Before you continue reading this article, check out the video comparison of two ITSM tools: Freshservice and Jira Service Management: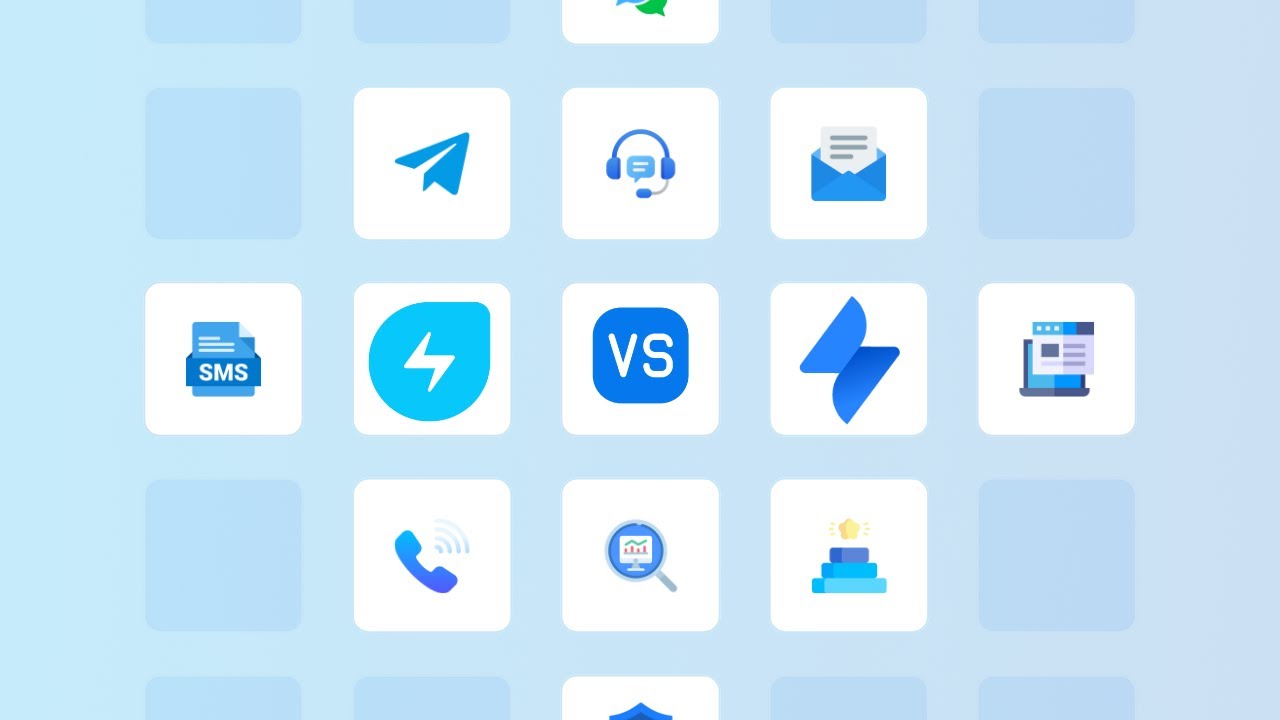 ITSM vs ITIL
Now that you know what IT Service Management (ITSM) tools are, let's take a closer look at how they differ from the IT Infrastructure Library (ITIL) tools. On the surface, both of these terms seem to be interchangeable, but that is not the case, as there are a couple of fundamental differences between them that you need to know before implementing an ITSM tool.
Key Differences
ITIL, or IT Infrastructure Library, is a set of ITSM practices that are designed to support your services. Said practices aren't tied to an organization but are used to integrate into a company strategy. If this all sounds familiar to you, cause it is. ITIL splits into five volumes, each of which covers different lifecycles. The stages are as follows, Service Strategy, Service Design, Service Transition, Service Operation, and Continual Service Improvement.
As we already said, ITSM software refers to a concept encompassing all company policies, activities, and procedures regarding improving customer experience and service. ITSM is not a framework but an approach to service support. And this is precisely where the main difference lies. You use ITSM software to improve customer expectations of the service, whereas ITIL is a way to implement ITSM as a concept in your company. You can even combine some parts of ITIL processes and parts from other frameworks to develop a unique ITSM infrastructure.
Why Businesses Need ITSM Tools, their Benefits
And now, let's talk about ITSM benefits and why companies might think about the ITSM tool implementation into their workflow.
First off, both the company and the user base will greatly benefit from you implementing ITSM. After all, ITSMs' main goal is to align all your IT processes and services to boost your business efforts and help you grow as an organization. The more you grow, the better quality you can deliver, subsequently pleasing your customers even further.
The second most notable benefit ITSM brings to your organization is reduced costs for IT operations. A lot of work can be automated, and a lot of tracking work can be offset. All this can result in better ROI on IT investments and reduced service outages as you can scale your IT activities safely.
Outside of powering your IT service operations, ITSM can help you efficiently analyze IT-related problems. When everything is hooked into one solution, you can have a holistic view of the entire infrastructure, meaning that you'll spend less time searching and more time fixing things.
To help reduce errors, you can establish gating, or more appropriately, roles and responsibilities that'll have strict access permissions. And in case you need to implement risky configurations, you can do so without hindering work, as you can test stuff in a sandbox-like environment.
Last but certainly not least, ITSM delivers better transparency into IT processes and services, which is something that companies value across the board.
Best Practices for ITSM Tools
There are a ton of good practices out there, but we've narrowed the best ones into a five-step guide that you can use when implementing ITSM solutions. The steps are as follows:
Step 1: Carefully study your IT operations and learn about the gaps
To get this straight, there isn't a one-size-fits-all approach when it comes to IT Service Management. As a rule of thumb, you must define what early goals you'd like to accomplish and start working from there. Carefully study the process you have, the tools you want to use, and the people you'll assign to the workflow. Another thing to do is learn about the risks and prepare a backup plan if things go south.
Step 2: Notify, educate, and convince all shareholders and stakeholders about the ITSM implementation process
For many, the benefits of implementing an ITSM tool are not clear. Many shareholders will not be willing to commit to such a financial move as the profit forecasts will be left muddy. It is your responsibility to educate through webinars, workshops, and presentations that ITSM tools are worth the asking price.
Step 3: Define and establish success factors and keep a close eye on KPIs
While for many companies, these are already established, some might not know exactly what to track. We suggest that you keep a close eye on these seven metrics in addition to the ones you might already have:
Lost Business Hours - How much time has been lost due to the unavailability of IT services.
Successful Changes - The number of successful changes you've made to the number of moves done.
SLA Compliance - The number of incidents resolved within an established SLA timeframe.
Soft and Hardware Utilization - Number of licenses and tech used.
Ticket Cost - Expenses made for IT support are divided by the monthly number of tickets.
Problem Resolution Rate - The time it took to resolve issues.
Reopen Ratio - The number of tickets reissued after they were marked as solved.
Step 4: If possible, employ tools that'll help you automate the process
There are many examples of how to do this, but most of them always refer to a help desk solution. If you have such a system, then you probably already know what aspects of the implementation process you can automate. If you don't have such a system, consider exploring your options, they aren't that expensive if you look carefully.
Step 5: Create a feedback look between end-users and workers (stakeholders)
The more your users communicate with your stakeholders, the more accurate changes you can establish. You must also make good use of forms and questionnaires, as these will help you extract the information you need. If you get lines such as "Alex was amazing, he helped solve my issue," then this is bad as you don't have any specifics as to what Alex did and what made the service so memorable.
These practices aren't universally applicable and aren't mandatory as they serve mainly to guide you. If you feel like you can skip some steps, then we see no reason why you shouldn't.
How to Pick the Best ITSM Tools
So we've discussed the differences and talked about the best practices. Let's now look at how to make the right decision and make your ITSM tool requirements template.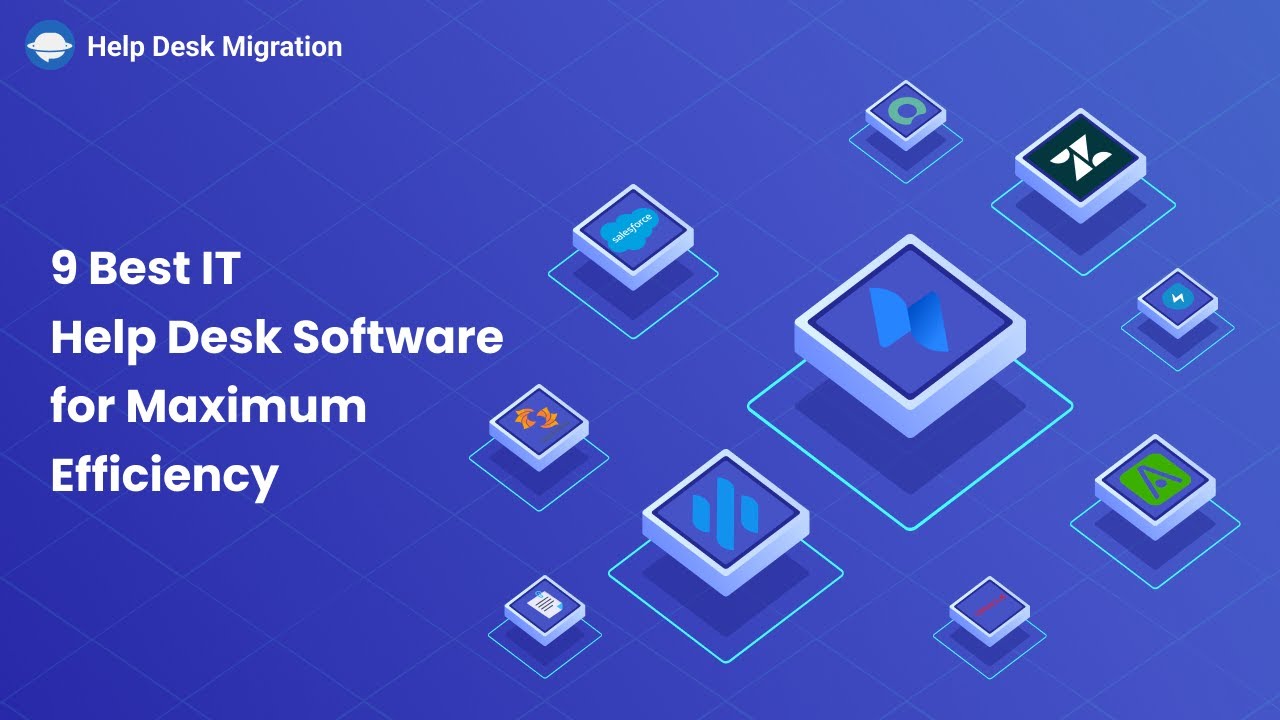 Align the Tool With Your Needs
Let's start with the basics. Your ITSM system should power-up your business activities and help you reach your financial goals. Otherwise, you'll be spending your budget on things you don't need. So, try and link your current IT processes to the tool in question. If you see that a feature can facilitate your problem management, consider it.
Consult with Experts
Take a good look at the system, but what's even more important is to consult with an ITSM tool selection expert — having someone who knows such tools from the in and out will help you in ways you couldn't imagine. The expert will not only know what you might be looking for but will show you features and possibilities you haven't even considered.
Settle on a Budget
Setting a separate budget can prove to be a viable strategy as that way; you won't go overboard and make the entire implementation process faster. It is advisory to add some "wiggle" room to your entire spending budget but it shouldn't be more than a quarter of the entire budget.
Make a Checklist
When browsing for a tool, using a system packed with many cool-looking features can be tempting. And that is the whole point. They are cool-looking features that you don't need. Make a list of functions that you need 100%, and then make a secondary list where you can outline "nice to have" things. Once every issue (or at least most) in the essentials list is addressed, then you can proceed to look at the secondary one.
Zendesk
Zendesk is a top IT help desk software that will give you the simplest but most effective solutions to your support service problems. They have numerous products loaded onto one platform for easy access. Also, Zendesk boasts excellent customer service and provides comprehensive training to let you take full advantage of their services, from ticket tracking software to knowledge base articles.
| | |
| --- | --- |
| Advantages | Disadvantages |
| Customizable ticketing system | Steep learning curve for advanced usage |
| Multichannel support | Some features require additional add-ons |
| Robust knowledge base management | Complex customization |
| Automation and workflow capabilities | |
| Scalable to accommodate growing teams | |
| Extensive community and resources | |
Help Desk highlight: Multi-channel integration on one help desk platform.
Free trial: Available for 30 days; you can obtain trials for every product they have.
Pricing: Free services and pay-as-you-use subscriptions start at $9 per agent per month.
Benefit for IT companies: ITIL-ready IT HelpDesk edition.
Jira Service Management: Checking the Main Advantages and Disadvantages
Developed by Atlassian, Jira Service Management stands out as the best IT help desk software with its powerful ticketing system and unwavering commitment to ITIL best practices. This help desk service software comprises features ideal for ITSM (Information Technology Service Management) companies. Jira Service Management provides these two types of services:
Cloud-based software is ideal for businesses that require the necessary hardware.
Server option for data centers that can host up to hundreds of agents.
Active and supportive community
Advantages
Disadvantages
Robust issue tracking and ticket management
Steep learning curve for new users
Flexible and customizable workflows
Requires technical expertise for advanced customization and setup
Seamless integration with Jira Software
Inefficient for non-IT service management use cases
Powerful automation and SLA management
Lack of built-in third-party integrations
Extensive marketplace for add-ons and apps
Help Desk highlight: Offers two types of services with simple and easy-to-understand subscription packages.
Free trial: Available 7-day trial for Cloud-based, 30 days for Server option.
Pricing: Cloud-based services start at $10 per agent per month. The server starts at a $10 one-time payment for 3 agents, catering to up to 250 agents. Data centers can cost as much as $12,000 annually but can handle 15,000 agents.
Benefit for IT companies: ITIL-certified service desk.
Salesforce Service Cloud: Main Advantages and Disadvantages
This help desk company focuses on customer service and tries to create a support platform designed for efficient ticket resolutions. The company's name implies that they provide cloud-based help desk software solutions. With Salesforce Service Cloud, client interaction can be done through the Internet, and you can even have your agents do cold calls via computer-telephony integration (CTI).
| | |
| --- | --- |
| Advantages | Disadvantages |
| Robust case management and ticketing system | Steep learning curve and complex setup process |
| Multichannel support | Customization and configuration can be overwhelming |
| Integration with other Salesforce products | Dependencies on other Salesforce products for full functionality |
| AI-powered automation | Limited flexibility in terms of UI customization and branding |
| Scalability and enterprise-level support | |
| Strong community support | |
Help Desk highlight: Cloud-based services that integrate phone calls (through CTI), social media channels, and mobile phones.
Free trial: Available.
Pricing: Starts at $25 per agent per month for Salesforce Essentials and $300 per agent per month for unlimited use of all features.
Benefit for IT companies: IT service management software and remote support software.
ServiceNow: Reviewing the Main Advantages and Disadvantages
Do you have a small IT business? Then, ServiceNow will solve your problems with its powerful cloud-based IT management software. Essentially, ServiceNow caters to larger IT corporations, but they've provided service for companies with 1,000 employees and below.
| | |
| --- | --- |
| Advantages | Disadvantages |
| Comprehensive IT service management (ITSM) | Requires proper planning and configuration for optimal setup |
| Incident, problem, and change management | Complex implementation and customization process |
| Integrated asset and configuration management | Additional modules and functionalities may come at an extra cost |
| ITIL compliance and best practice framework | System upgrades can be challenging and time-consuming |
| Scalable to support enterprise needs | |
Help Desk highlight: Offers scaled-down IT help desk software for smaller IT businesses.
Free trial: No free trials are available.
Pricing: Contact ServiceNow for a quotation for the size and needs of your company.
Benefit for IT companies: IT service management system.
Freshservice: Main Advantages and Disadvantages
Named as one of the best help desk software for IT companies in 2021, Freshservice is a popular cloud-based help desk system that can cater to IT companies of all sizes.
Help Desk highlight: Cloud-based software is easy to install, doesn't require extensive hardware, and can be accessed on any device.
Free trial: Available for all services.
Pricing: Has a free subscription package called Sprout. Paid subscription starts at $29 per agent per month and up to $79 per agent per month for Estate.
Benefit for IT companies: Plug and play ITIL.
Spiceworks: Main Advantages and Disadvantages
IT experts created Spiceworks to cater to IT personnel. Touted as an open-source help desk software, Spiceworks offers two free cloud-based help desk services: a self-hosted help desk and a cloud-based help desk. A network of IT experts and personnel will provide round-the-clock help while you manage your agents using Spiceworks software. The caveat is that it's free, yet not a dedicated software and service. So, unlike in a paid help desk company, the replies will be sporadic and sometimes irrelevant to your queries.
| | |
| --- | --- |
| Advantages | Disadvantages |
| Free to use and accessible for small budgets | Limited scalability for large enterprise environments |
| Comprehensive network monitoring | Steeper learning curve for complex configurations |
| Inventory and asset management | Limited automation and workflow capabilities |
| Help desk automation and ticket routing | Customization options may be limited compared to some competitors |
| ITIL compliant with change and problem management | Lack of advanced reporting and analytics features |
| Multi-channel support for customer interactions | |
| Collaboration and team productivity tools | |
| Affordable pricing plans for small businesses | |
Help Desk highlight: Free help desk software and other apps for IT companies.
Free trial: n/a.
Pricing: Free.
Benefit for IT companies: Free online support from IT experts plus free IT help desk systems and apps.
Help Scout: Main Advantages and Disadvantages
A powerful help desk app that is an email-based ticketing system. Great for one-man companies, small businesses, and middle-sized companies. Help Scout can integrate more apps giving you and your team a flexible help desk ticketing system.
| | |
| --- | --- |
| Advantages | Disadvantages |
| Intuitive and easy-to-use interface | Poor advanced automation capabilities |
| Email-based ticketing system | Reporting and analytics features are not robust |
| Collaboration and team workflow tools | Lack of built-in live chat or chatbot functionality |
| Customer satisfaction surveys and ratings | Limited customization compared to other help desk tools |
| Tagging and automation for efficient routing | |
| API and developer-friendly platform | |
| Strong customer support and resources | |
Help Desk highlight: A great unified mailbox for your agents and hundreds of app integrations.
Free trial: Available for 15 days for all subscription plans.
Pricing: Starts at $12 per agent per month up to $35 per agent per month.
Benefit for IT companies: There are no specific features, but with the app integrations, Help Scout can be a powerful IT service management software.
Vision Helpdesk: Main Advantages and Disadvantages
Vision Helpdesk provides an all-in-one platform for businesses of any size. In addition, it's one of the pioneering help desk systems created in 2007 by JPK Software Solutions Pvt. Ltd. Its main advantage is multiple-channel support that integrates chat, calls, emails, social media, and even web forms. Furthermore, using Vision Helpdesk, you can motivate your agents with the gamification features which instil a healthy competitive environment. Lastly, it provides on-premise help desk software solutions or SaaS, whichever is right for your business and budget.
| | |
| --- | --- |
| Advantages | Disadvantages |
| Multichannel support | Challenging to use for new users |
| Robust ticketing system with automation | Poor workflow customization |
| Asset management and inventory tracking | Advanced reporting and analytics capabilities could be improved |
| SLA management and escalation workflows | No built-in chat/chatbot |
| Help desk automation and rule-based routing | Complex initial setup and configuration |
| Self-service portal | |
Help Desk highlight: Gamification, multi-channel, and multi-brand help desk.
Free trial: Available.
Pricing: Depends on the type of service. SaaS starts at $15 per agent per month. The recurring license starts at $10 per agent per month. The one-time license starts at $200 per agent.
Benefit for IT companies: ITIL/ITSM ready.
SysAid: Main Advantages and Disadvantages
SysAid is a help desk software with features that can be customized according to your business needs. It also has asset management tools that can be both time-saving and useful for your budget. In addition, SysAid will allow your agents to manage tickets across multiple devices, such as iOS and Android.
tensive
| | |
| --- | --- |
| Advantages | Disadvantages |
| Comprehensive IT service management (ITSM) | Steep learning curve |
| Incident, problem, and change management | User interface could be more modern and intuitive |
| Asset management and inventory tracking | Pricing is available upon request |
| Multichannel support | Customization options could be more ex |
| Integrated remote control and monitoring | |
| Service desk automation | |
| Escalation workflows and SLA management | |
Help Desk highlight: A help desk software with asset management tools.
Free trial: Available.
Pricing: Contact SysAid for quotations.
Benefit for IT companies: All-in-one IT management in a single ITIL-aligned solution. It also provides remote asset management and remote desktop support.
Oracle Service Cloud
For enterprise-grade or simply huge companies, Oracle Service Cloud provides contact/call center applications integrated with help desk systems in one platform. As a result, it's one of the best service desk software, especially for those aiming to increase their agents' productivity or create a fully functioning call center.
| | |
| --- | --- |
| Advantages | Disadvantages |
| Robust and scalable enterprise solution | Steep learning curve |
| Multi-channel support | User interface could be more modern and intuitive |
| Strong reporting capabilities | Pricing is available upon request |
| Built-in AI and chatbot | Customization options could be more extensive |
| Customizable workflows and automation | |
| Seamless integration with the Oracle ecosystem | |
Help Desk highlight: Cross-channel web customer service and contact service support. It also includes virtual assistants, live chatbots, and self-service options for clients.
Free trial: Available.
Pricing: Starts at $90 per agent per month to $250 per agent per month.
Benefit for IT companies: NIST (National Institute of standards and Technology) compliant.

Final Thoughts
The best IT help desk solution for your IT business can likely be found among the options above. That's because we searched for the industry's best solutions and thoroughly analyzed each one. Besides, with Help Desk Migration, you can easily migrate your data to one of the above IT help desks.
Anyways, the final choice is yours. And to make it right, we recommend considering all your business needs and testing the possible variants beforehand. We hope this article was helpful; see you in the next one!
Frequently Asked Questions
Common IT help desk problems include ticket overload, slow response times, knowledge base gaps, and issue prioritization challenges. Solutions involve implementing ticket triaging, self-service knowledge bases, automation, and SLA management in ticketing systems and fostering effective communication and collaboration within the help desk team.
Users expect prompt and efficient issue resolution, clear and effective communication, and a user-friendly interface from an IT help desk. They also appreciate proactive support, self-service options, and helpful customer support.
An IT help desk typically includes functions such as incident management, problem resolution, change management, asset management, user support, knowledge management, and service level agreement (SLA) management to provide effective IT support and address user needs.
The main difference between an IT service desk and a help desk is their scope and focus. While a help desk primarily deals with resolving user issues and providing technical support, an IT service desk extends beyond issue resolution to encompass broader IT service management functions, such as change management, problem management, and service-level management.