Help Desk Migration
Trouble-Free Help Desk Migration for Media Companies
In today's world, media and entertainment businesses fight many battles to win customers, and creating great content or great products is just one aspect of the competition. No less important on the strategic battlefield is support service, and companies with higher quality service win. Use Help Desk Migration for media and entertainment data transfer to move to more advanced customer service software and gain an advantage in this fight.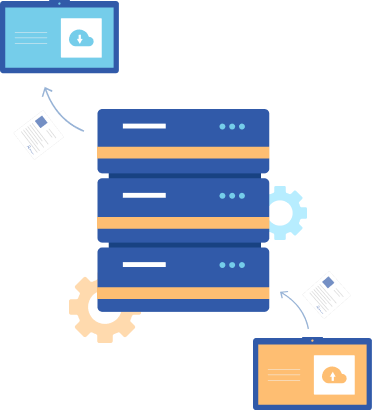 Companies that have already benefited from using the Help Desk Migration service








How Help Desk Migration lives up to media industry expectations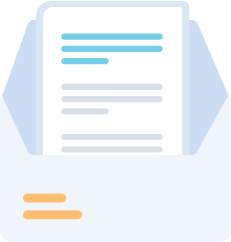 Avoid the unnecessary chaos of a shared inbox
Media and entertainment businesses have the highest form-fill conversions across industries. You don't want to miss any of these forms because shared inboxes become overfilled and too chaotic to customer service requests, if you use Help Desk Migration to move your records to the ticketing system of your choice.
Check case study
Preserve data integrity
The average American uses three to four streaming platforms and won't tolerate poor or impersonal service. Use Help Desk Migration to accurately match source and target data fields, or, request more complex customization. We guarantee that our Migration Wizard maintains the integrity of your data, so your managers keep on providing personalized experience once they help them to fix their questions and cases.
Check case study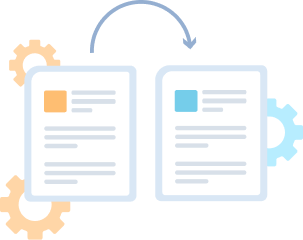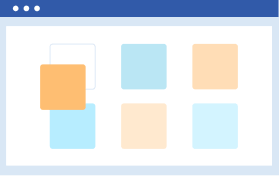 Transfer your data to another help desk
In competitive domains like M&E, settling for average results when you can improve your customer service is a recipe of failure. But you can improve results by moving to a more advanced help desk platform now. Rest assured that our Help Desk Migration services for media can meet your needs and deadlines, thanks to our experience dealing with dozens of help desk migrations a day.
Check case study
Consolidate two or more help desks
Growing to the size of Netflix isn't easy, especially for your support team. When it's time to scale and merge several help desk accounts for greater efficiency, you want it done quickly, accurately, and without mixing accounts' data. Think it's impossible? Help Desk Migration can merge your help desk accounts securely and automatically.
Check case study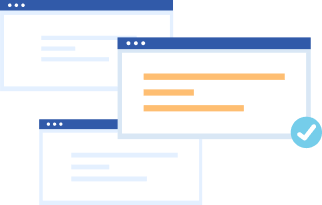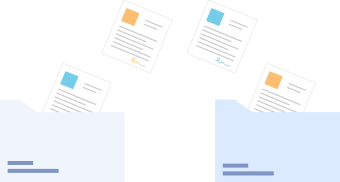 Switching from a legacy customer service tool
Sunsetting help desk software is bad news for your business. You need to find the best replacement software, plan for data transfer, and perform your help desk migration while adjusting your workflow to minimize downtime. We can handle the heavy lifting of data transfer and help to plan your data import and move records securely.
Check case study
Discover the secret to personalized customer service with industry-specific help desk software







Why should you use the Help Desk Migration service?
Easy onboarding and automated data transfer
Forget about manual migration or outsourcing customer service data transfer to software development experts. Set up your help desk migration for media and entertainment company in a few clicks with the Migration Wizard. No coding, no manual processes, and no installations.
No downtime
Don't postpone migration because you worry about putting your support processes on hold during the transfer. Schedule your data migration to a desired time and keep supporting your customers as usual. Once your Full Migration is done, run a Delta Migration to import new and changed records without duplicating them on your destination help desk.
Simple and rich field mapping
Match data fields between your source and target platforms with a few clicks. Is the target help desk missing some fields? No need to go and make adjustments in the target platform—add those fields as your continue setting up your migration, without leaving our Migration Wizard.
Pre-built customizations
Automated doesn't mean generic. Customize and tailor your migration easily. Skip ticket attachments to streamline migration, add extra tags, migrate inline images and call recordings as attachments, and migrate translations of knowledge base articles. You can also reach out to us for more complex customization.
Support plans for every need
We understand that each migration case is unique. For example, a streaming platform provider might have different business requirements from those of, say, a video game company. That's why we created three different support offerings. Each of our support plans has features and options to deliver outstanding migration experiences tailored to different industries. You just need to choose the one that best suits your needs.
Free Demo that demonstrates what you're buying
Test our media help desk migration for media sector before proceeding to Full Migration. With our Free Demo, you can transfer 20 randomly-selected tickets and 20 knowledge base articles as many times as you need. Or use our one-time custom Demo to import 20 hand-picked by IDs tickets and articles.
Advantages of Concierge migration service
Want to proceed with data import easily? Use our Concierge migration service–we help you set up every aspect of your help desk migration: platform connection, data mapping with any customizations you need, run and check Demo, and prepare Full Migration to get started. You simply click start and wait until it's time to check the migration results.
Secure migration
Our security policy keeps up with industry standards, including routine audits, regular upgrades, and a protected storage center. We monitor and adopt the latest best practices to protect data against hacker attacks, leakage, and natural disasters.
Start your help desk migration for media and entertainment today
Learn more about how to run help desk migration for media service companies from our case studies and guides.