Help Desk Migration
Automated and Secure Help Desk Migration for Government Services
A good help desk makes government services convenient and transparent. Need help moving to a feature-rich platform or unifying multiple help desks? Our Help Desk Migration for government services can transfer all your data and customer records risk-free, on a dedicated server if needed.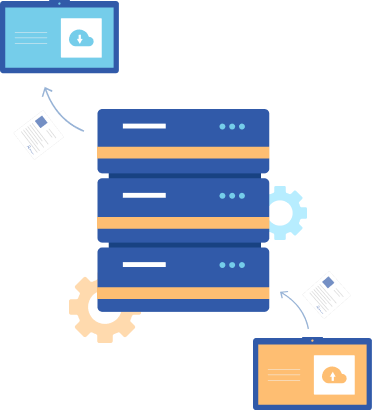 Companies who enhanced their customer service with Help Desk Migration






When you need Help Desk Migration for government services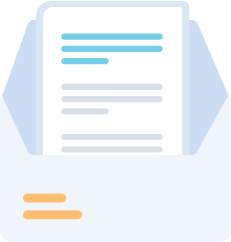 Upgrading to a better help desk platform
Digital interactions with the government growing in demand, year after year, but only 36% of citizens consider these interactions intuitive, according to an Accenture report. Do you want to reduce unnecessary complexity? Good news! Help Desk Migration lets you easily move your data to a more advanced platform with a searchable knowledge base, tracking functionality, and self-service features.
Check case study
Keeping the customer service data intact
Even the essential citizen data in government agencies is often scattered across systems. Losing this information during import can severely impact the customer experience. Thankfully, the automated Help Desk Migration service enhances data mapping, filtering, and dependencies to maintain the integrity of your records.
Check case study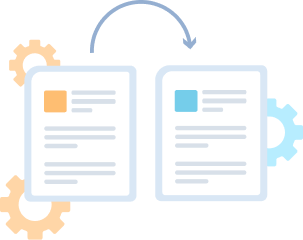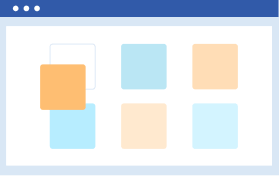 Unify several help desk accounts into one
Multiple help desk services are a necessity for public organizations. A single entity can use platforms for payroll, facilities, HR, and public services for citizens living in different regions. Our government Help Desk Migration service can combine all your customer services under one platform for seamless data management, convenient information access, and efficient analytics.
Check case study
Moving data from retiring help desk software
Are your software updates becoming too irregular, or is your vendor terminating support? Help desk migration for government services is mandatory in these cases, as you want to keep the citizens' information secure. Try importing your records to another help desk with our Free Demo. Need some custom Demo? Reach out to us and we'll help you to setup everything.
Check case study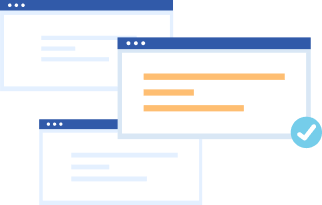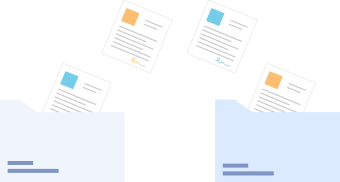 Transferring service desk & ITSM data
Public organizations are investing in citizen-oriented digital solutions to improve organizational efficiency and reduce costs, according to Adobe report. But the lack of digital skills among the employees is a key barrier to adoption. With our Migration Wizard, you can transfer your help desk or ITSM module data, so it'll be easier for your staff to adapt to the new tech and resolve any requests.
Check case study
Build personalized customer service with industry-specific help software










What migration opportunities do you get with Help Desk Migration?
Automated and stress-free onboarding
Our Migration Wizard simplifies help desk data migration for government services. No need for coding or extra installations—transferring takes only a few quick steps.
Uninterrupted service during help desk migration
Your customer service remains operational as you migrate–keep on you assist customers. Use Delta Migration to transfer the updated or new citizens' data, once your Full Migration is completed. You can also schedule your help desk migration to off-peak hours to prevent downtime.
Default and custom fields mapping
Our Migration Wizard makes it easy to map the data fields between the source and target platforms. Are some fields missing on the new platform? You can create custom fields just as effortlessly without leaving Migration Wizard.
Adjustable customization options
Tailor your customer service migration with pre-built options. Select extra tags and skip attachments. Migrate inline images, call recordings, and knowledge base translations. Do you want to customize your migration even more? Just contact us to discuss your requirements.
A free Demo Migration
Let our migration service do the talking for us. See how our help desk data migration service performs on 20 random tickets and articles. Or, try migrating hand-picked data with our one-time custom Demo. Both options are completely free.
Concierge migration service
A pressing deadline? We offer a convenient concierge service for your help desk switch. Let us know your requirements, the data to move, and other customization details. Our team will help you to setup, map data fields, run Demo, and prepare your Full Migration–you'll just hit the Start button.
Outstanding data migration and support
Choose one of three support plans with varying levels of support, response time, and extra migration features. Every organization in the public sector can find a support plan that correlates with their budget and business needs.
Security aspect matters
Our Help Desk Migration service follows the strictest security policies and privacy regulations. We use encryption communications protocols, firewalls, and authorization tools to safeguard data in transit and at rest. Additionally, we back up critical data to secure AWS servers for extra protection against data incidents and natural disasters.
Get started with government data migration for your institution
Explore our case studies and guides on help desk migration for government services