Security
Seamless migration, uncompromised security: Discover Help Desk Migration's approach
Help Desk Migration's security features include, but not limited to, a range of security features: secure deployment choices, cutting-edge encryption like TLS 1.3 and AES-256, and our strong commitment to SOC 2 audit standards. This ensures that your data, customers, and reputation remain well-protected.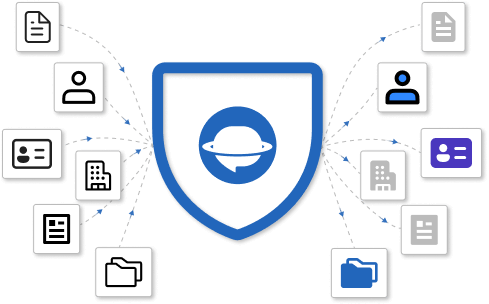 We've earned the trust of companies across industries








Help Desk Migration meets industry requirements and standards
With a commitment that transcends industry prerequisites and standards, Help Desk Migration introduces an all-encompassing program covering privacy, security, and compliance. Your data's safety is not just ensured—it's elevated.

Regional DPAs
Compliant efforts with EU and US regulations, including GDPR and CCPA, through contractual obligations

HIPAA BAA
Help Desk Migration is ready to sign a BAA, ensuring full compliance with HIPAA requirements

ISO/IEC 27001:2013
Since our hosting provider, AWS, Help Desk Migration is aligned with ISO/IEC 27001:2013 standards. We evaluate risks, set up controls, and ensure ongoing security

PCI DSS
Payments for Help Desk Migration are processed through PayPro Global, a certified PCI Level 1 Service Provider. We do not store or process any of your payment data.

SOC 2
Help Desk Migration is currently undergoing the process of achieving AICPA SOC2 compliance—an audit that guarantees top-tier data security
"A" grade in penetration testing
Help Desk Migration passed with flying colors, securing the highest 'A' grade after undergoing penetration testing. Count on us for not just secure, but impeccably safeguarded data migration
Penetration testing is no longer nice-to-have, but a must-have. We stay ahead by conducting routine penetration tests to maintain airtight protection. In the latest audit, Help Desk Migration was awarded with an 'A' grade by an independent security auditor. For a comprehensive breakdown, feel free to request detailed results here.
Ensuring security from start to finish of the data migration journey
Before the data migration takes place
Two-factor authentication (2FA)
Help Desk Migration levels up security for your Migration Wizard account with 2FA. Strengthen protection by enabling Two Factor Authentication in your Account Settings
Learn more
Monitoring of user activity sessions
Easily track user activity history within the Migration Wizard. Monitor details like IP addresses, devices, and login times per session. Capture all user actions with easy session revocation
Learn more
Single Sign-On (SSO)
Register or log in seamlessly with your Google, Facebook, or LinkedIn account. No need to retain one more password. Get quick access to your account and start migrating
Keeping security intact as we migrate your data
Secured by TLS 1.3 protocol
The entire help desk data migration goes down using the rock-solid data transfer protocol TLS 1.3. We're all about securing your data
AES-256 data encryption
We use the AES-256 encryption algorithm for all data at rest and in transit. Even if someone tries to snoop, it's a no-go. And it's got cross-border smarts too
Access control
Guided by the 'need-to-know' principle, Help Desk Migration maintains strict access control to customer data, reserving it solely for authorized personnel. Moreover, you can enable support access for each of your migrations
Learn more
Secure handling of credentials
Your access credentials are locked down tight, encrypted, and limited to only you and our support team—the ones you've greenlit for migration access
Once the data migration is complete
Limited data retention
We believe in efficient data management: your information stays with us for up to 10 days, no more. We keep what's needed, and that's it
Learn more
Secure data destruction
After a successful migration, our automatic data destruction process kicks in right after a successful migration, ensuring your data's security
Get a behind-the-scenes glimpse of the security setup at Help Desk Migration
Exploring technical measures
Help Desk Migration takes data protection seriously. Our arsenal includes a blend of technical measures to provide a secure environment.
Every user covered: security and protection guaranteed
When it comes to securing your data migration, you're calling the shots. With customizable options, you ensure security is tailored to match your needs. Your data's safety, your way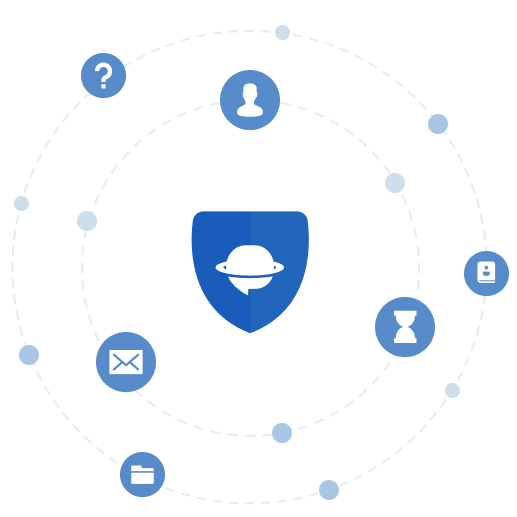 Embracing encryption everywhere
We've got your data security covered from all angles. It is encrypted at rest and in transit
Zero data retention on our end
Data gets cleared out either when its retention period concludes or whenever you decide to delete it—your call
Personalized data, anonymization intact
We've got you covered: Personalized data? Anonymized. And for anything sensitive? It's either blocked or hashed, no exceptions
Get a behind-the-scenes glimpse of the security setup at Help Desk Migration
Exploring organizational measures
Data protection is a top priority at Help Desk Migration. We've got a strategic set of organizational measures in place, establishing a safe and sound environment.
At Help Desk Migration, the security of your data is our utmost priority. We are dedicated to ensuring the highest level of protection, achieved through regular security audits conducted across all our systems. These audits are meticulously designed to promptly identify and address vulnerabilities. Our software is consistently updated to maintain its robustness, and connections to previous versions are strictly controlled, logged, and subjected to rigorous scrutiny.
We are unwavering in our commitment to safeguarding your confidentiality and guaranteeing the security of your help desk data throughout every stage, from the pre-migration phase, throughout the process, and beyond completion. To accomplish this, we implement a comprehensive set of security measures, including internal reviews of our data collection, storage, and processing practices. Additionally, we employ physical security measures to prevent unauthorized access to systems where personal data is stored.
Our commitment to data security extends to the utilization of dedicated AWS servers, which elevate the enterprise data migration experience to new levels of control and security. Specifically:
Resource Isolation: Your data is allocated dedicated resources, ensuring that the hardware used is not shared with any other entities. Access to your EC2 instance instance is strictly restricted to our experts and your authorized team members, guaranteeing complete isolation.
Enhanced Infrastructure Security: By leveraging Amazon Elastic Compute Cloud, your dedicated instance inherits industry-standard and advanced security features. For a detailed list of available infrastructure security options, refer to our documentation here.
Data Encryption: Our dedicated AWS EC2 instances fully support 256-bit encryption at rest and in transit. This ensures that your data remains unreadable even if intercepted during transmission, including cross-border transactions.
Server Location Options: We provide multiple server locations for hosting your data migration, ensuring uninterrupted availability, lightning-fast performance, and the flexibility to choose servers within specific regions to comply with data residency requirements.
Compliance Assurance: All AWS products are compliant with GDPR, and we maintain a comprehensive list of other compliance programs. Our team is always ready to assist if you require specific and complex compliance solutions.
At Help Desk Migration, we prioritize the security and control of your data throughout every step of the migration process.
At Help Desk Migration, we strongly adhere to the principle of Segregation of Duties (SoD) to prevent errors and fraud. SoD ensures that no single employee or group has the authority to both perpetrate and conceal errors or engage in fraudulent activities during their responsibilities. Key incompatible duties that we segregate include:
Authorization or approval of transactions affecting assets.
Custody of assets.
Recording or reporting of related transaction
The significance of SoD lies in reducing organizational risk by preventing complete control by a single individual over a process or asset. We employ various approaches to achieve this, including:
Sequential separation (two-signature principle).
Individual separation (four-eyes principle).
Spatial separation (separate actions in distinct locations).
Factorial separation (multiple factors contributing to completion).
To strike a balance between enhanced protection against fraud and errors and the associated cost and effort, we have implemented the following measures:
Robust audit trails, encompassing server logging, data access logging, configuration change logging, and user auditing (please refer to our technical measures for comprehensive details).
Incorporation of the "four-eyes principle" through code reviews and merge requests within our development methodology.
Off-site backups stored in geographically distinct locations, mitigating the impact of unforeseen events affecting a single location.
At Help Desk Migration, we prioritize security and transparency in our operations, and the application of SoD is an integral part of our commitment to safeguarding your data.
At Help Desk Migration, our dedication to seamless service delivery remains steadfast. We fully comprehend the critical significance of your operations, which is why we've meticulously crafted a robust Business Continuity Plan. At its core lies our Escrow Service, meticulously designed to ensure the uninterrupted availability of our services for a minimum duration of six months.
Help Desk Migration places paramount importance on business continuity and disaster recovery to uphold uninterrupted service provision. We proudly offer an escrow service, ensuring service continuity for a minimum of six months.
In addition to our escrow service, we have well-defined disaster recovery procedures, policies, and scripts in place. These measures enable us to respond swiftly to unforeseen events and minimize any potential downtime. Our commitment to maintaining the highest level of service availability remains steadfast.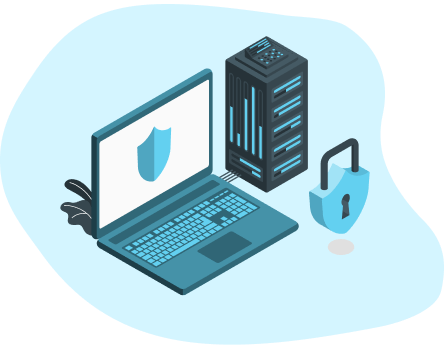 Dedicated expert security team onsite
Our security team manages privacy, governance, risk, and compliance to ensure that our company's security matches the high industry standards.
CHIEF TECHNICAL OFFICER
Yurii Kril
DATA PROTECTION OFFICER
Roman Danyk
Full-fledged security and privacy training

Ongoing training for all Help Desk Migration employees covers the latest data security and privacy best practices

Vendor security compliance

Each Help Desk Migration app and integration undergoes vendor security checks before they're released

Addressing requests for data deletion

When it comes to data under our control and processing, deletion requests are accommodated with thorough support

Solid resilience and constant uptime

Experience uninterrupted uptime and performance excellence through our Service Level Agreement

Data protection agreements

Help Desk Migration stands firm on data protection, echoing our data protection agreement word for word