If you feel overwhelmed by the sheer volume of customer support software solutions, worry not, as we narrowed them down to the best.
It makes typing a single query into the Google search engine to get a list of hundreds (maybe even thousands) of the best customer service software solutions. But unfortunately, the Internet is full of choices, and often, the problem is finding a feature rather than finding quality.
Not all customer service software systems are built equally. Far from it. But how do you know which system to go by when everyone promises the star? Do you test them all out? Seems unreasonable nor feasible.
This is our mission for these pieces. We've been in the market for years now, and frankly, we've used many of these systems personally. So, to save you time, we have analyzed the eight best customer service software systems money can buy. But, of course, there are plenty of things to cover, so let's not dabble further and dive right into details.
Complete guide to the best customer service software
Where do you even begin with customer support software? The topic is quite complex and entails a lot of technical jargon so let's go bit by bit and start with a simple definition and gradually move to when you should opt-in and whether you need an AiO customer service platform.
What is customer service software, and what it aims to achieve?
It is the kind of soft solution that aims to help your support employees handle incoming customer requests. In essence, like any other cloud-enabled platform, it's a set of various automation tools, response, and messaging systems packed into one friendly cloud-based tool. However, for most businesses, when asked about dedicated service software, what is often implied is help desk solutions (or, in some cases, service desk systems).
The core objective of consumer support software is to transform your consumer interaction work into a less tedious and more efficient workflow. Not to mention more effective. Through mechanization, knowledge base data, and macro-functionality, such solutions allow corporations to streamline their customer service team output.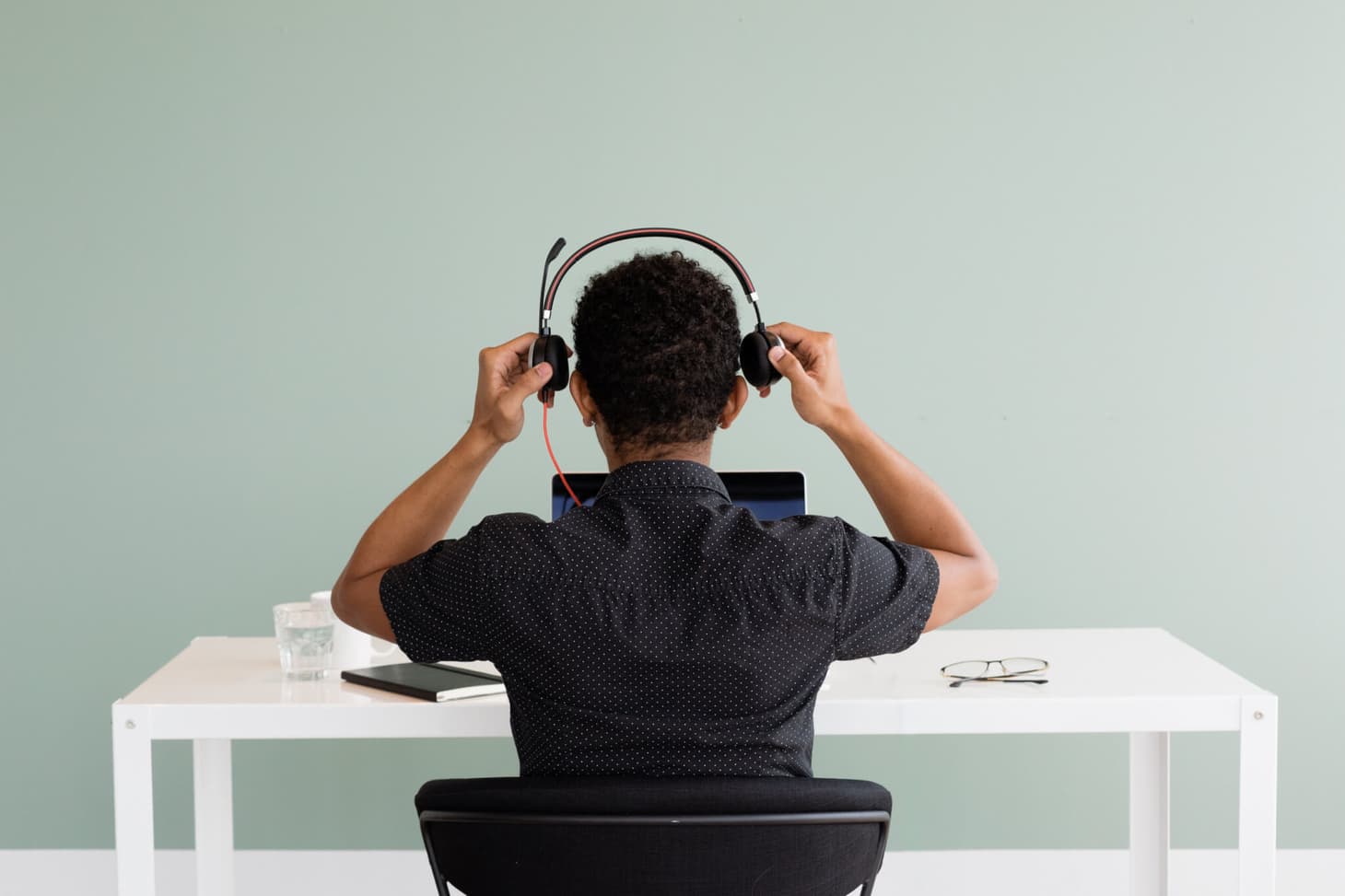 When browsing for customer service software, what should I be looking for?
When picking help desk software, business owners need to keep a close eye on what types of customers they'll serve and what they need from you. Gather your support team, conduct polls, ask around, and try to pick out patterns among different employees. For instance, some agents would love ticket routing, and some might benefit from canned responses.
After you've outlined what you need and what data you might want to gather using these tools, you simply apply the requirements to the features and see whatever tool meets the criteria. Also, ensure you do not go over budget, as the best customer service software usually jumps in price the more people you get on board.
When it makes sense to invest in customer service software?
This is a tricky question as each company is always uniquely positioned. On the one hand, you as a business should always be one step ahead of your customer's demands. But, on the other hand, if you are seeing nigh-on growth in customer requests, we suggest you, at the very least, register a basic help desk account on a low-tier plan.
Once things continue to expand, and you start getting complaints or suggestions from your support staff that they can't keep up, you either upgrade the tier if you feel added functionality will help or simply start bringing more staff to handle the requests on a scale. It's a balancing act, and there's no way of telling whether you need 100 accounts or just 30 on a higher tier.
Should I be looking into all-in-one service tools?
Now some of you might stumble upon all-inclusive customer service solutions. So what makes this type of platform different from a help desk solution? To be honest, not much as both tools are designed to handle every step of the customer service process, including things that come after the service was already delivered.
Whether establishing an entry point for customers to make requests (which will then be converted into tickets) or creating service portals for both your staff and customer use, both tools are pretty much identical and can be used in tandem or interchangeably.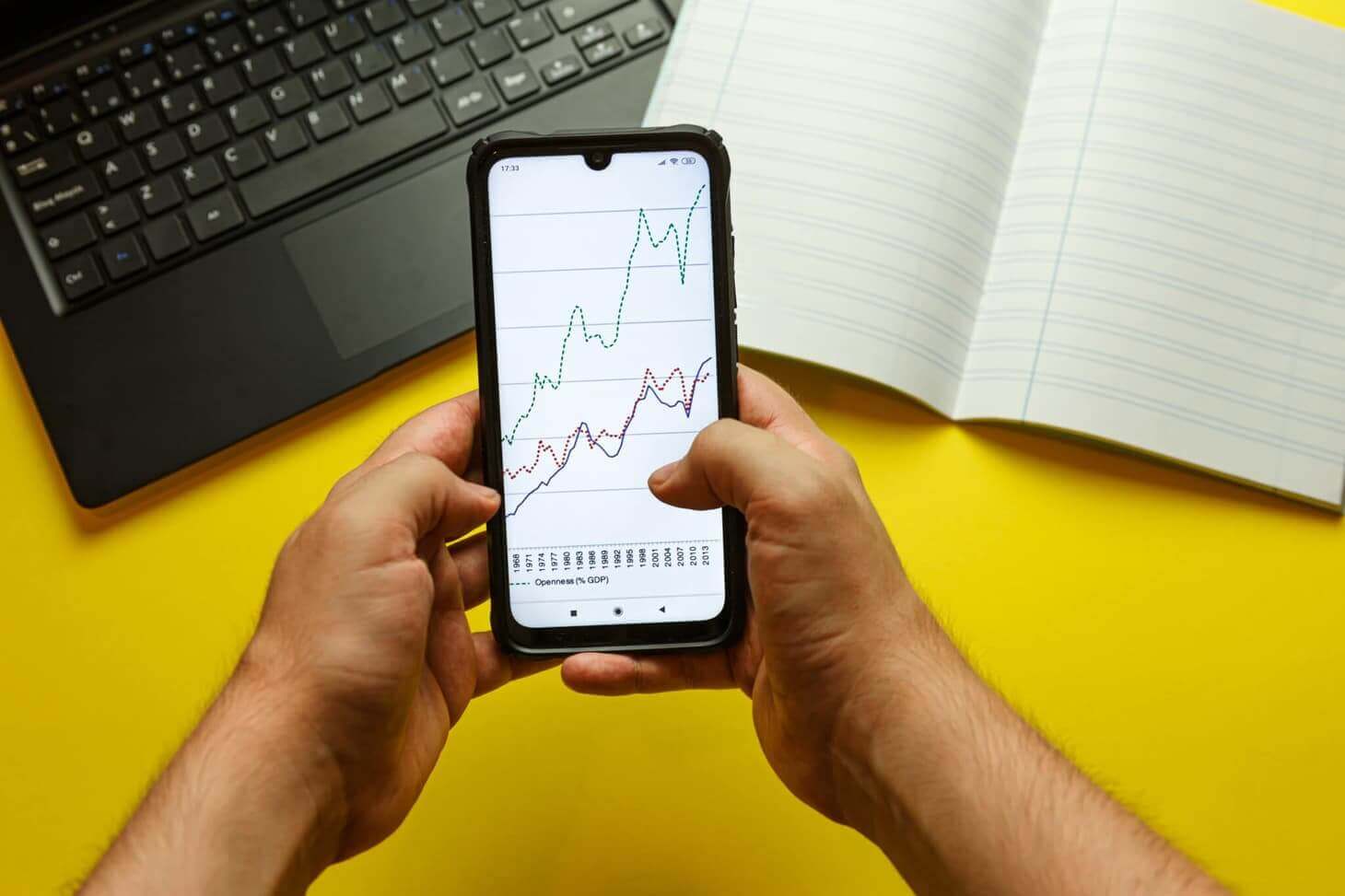 The benefits of using customer service software
Now, outside of being able to process more support requests, customer service solutions have many benefits that aren't precisely visible nor stated on the features pages. Yet, these benefits have a noticeable impact on the quality of service you deliver.
Better response time
For starters, your customers will notice a better response time from you. Most (if not all) of help desk tools have a messaging system that lets your agents chat with your stakeholders faster and from a single hub, even though messages might come from different places.
Improved customer relationship management
Help desk software is your database of customers. This means it stores every bit of information about your install base that your people can use to deliver better service. This also makes teaching your staff that much easier (and less risky), as all trainees can cross-reference information easily.
Equalized service level
Your customer service representatives powered by dedicated software will be able to deliver a more unified service on a larger scale. And through quick responses (aka canned) and knowledge base articles, you can rest assured that your brand service won't differ from location to location.
Added opportunities
As soon as you start using a help desk solution, you will be able to accelerate work and open new opportunities. In addition, customer support software is designed to handle mundane work meaning your employees will not be bogged down by monotonous work.
Eight proven customer service platforms that are worthy of your attention
We gathered a list of reliable, highly scalable, and extremely polished customer service tools that our editorial feels (and frankly knows) would be able to handle just about any service requirement you might have. We ensured that the list includes entries for every wallet, so no worries here. Also, remember that for this list, we used data from not just our experience with these tools but proven data from G2. Now onto the tools.
A Rounded Offering - Zendesk
For years, Zendesk has stood as the industry's most comprehensive help desk solution. Whether you need improved customer interaction, a way to consolidate messages, or even a "tête-à-tête" portal, Zendesk is the customer service platform for you.
The most valuable and differentiating part of this knowledge base software is its expansion system. The fixed functionality can be expanded through the integrated marketplace, which means you aren't limited to what the vendor offers.
Add missing features, create your own, and simply revamp the system beyond recognition. The only downside to the solution is that it is geared more toward large companies, and some advanced features are behind a steep paywall. But then again, it is a powerful system that will make your service line effective.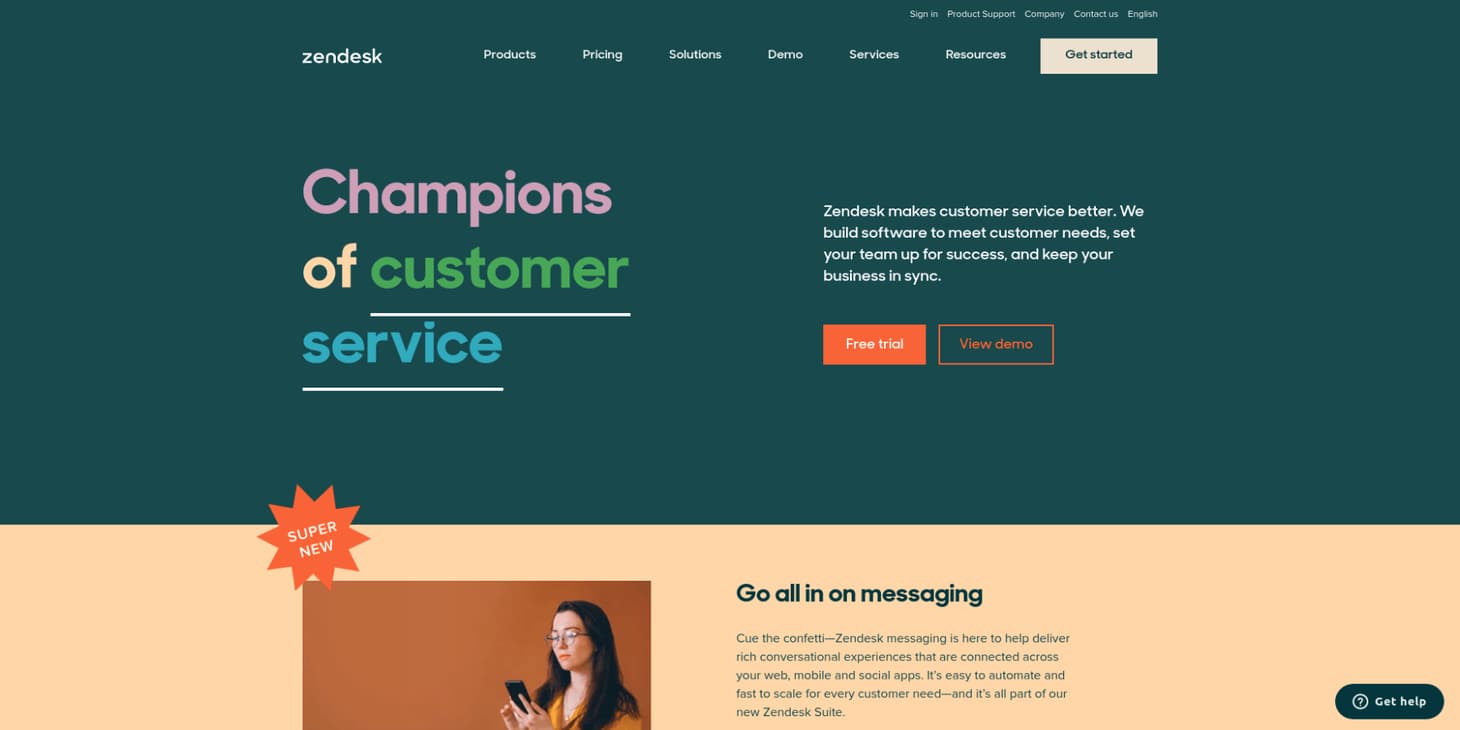 A Financially Reasonable Choice - Freshdesk
Next is Freshdesk, and out of all service software solutions, it is the most flexible in terms of pricing. You get to choose from five plans, one of which is free, so there's no entry cost.
Yet, what makes Freshdesk such a popular customer service software is its easy-to-navigate user interface. It's minimal, it's functional, and all feature toggles properly telegraph what they are supposed to do. As a result, Freshdesk is a perfect fit for a company that has never used a service tool. Moreover, the free plan has enough tools for small businesses (up to 10 people) to handle infrequent customer requests.
The tool is scalable enough but bears in mind that you cannot add custom features, only what's available from the integration list. All in all, it would be a crime to neglect this customer support software. So give it a shot, as it's free.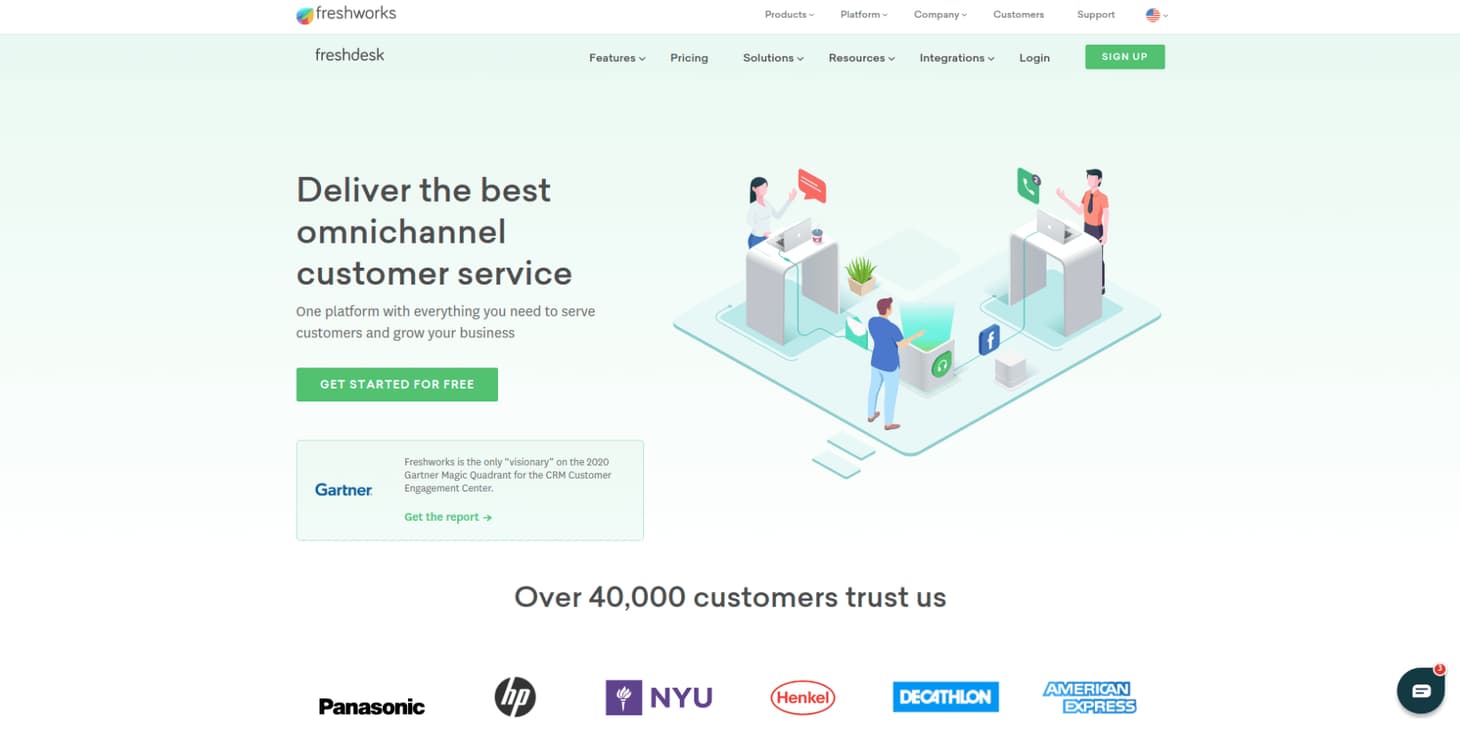 Perfect for SaaS - Jira Service Management
If you've been using Atlassian products, you'll feel at home with Jira Service Management. It is a sleek service desk system with enough features to serve as a customer support software solution. Plus, you will get access to reliable tech management features as a bonus.
The tool is part of the Atlassian family. This means you'll get access to top-quality complimentary software such as Confluence, Trello, Bitbucket, and other systems. Furthermore, just like Zendesk, Jira SM comes with its marketplace so you won't be stuck with native apps.
As for pricing, this tool might seem expensive, but the trick is in quantity. The more people join Jira, the less you pay per person. This makes the system perfect for growing teams, especially in the SaaS sector, where growth and customer requests increase exponentially.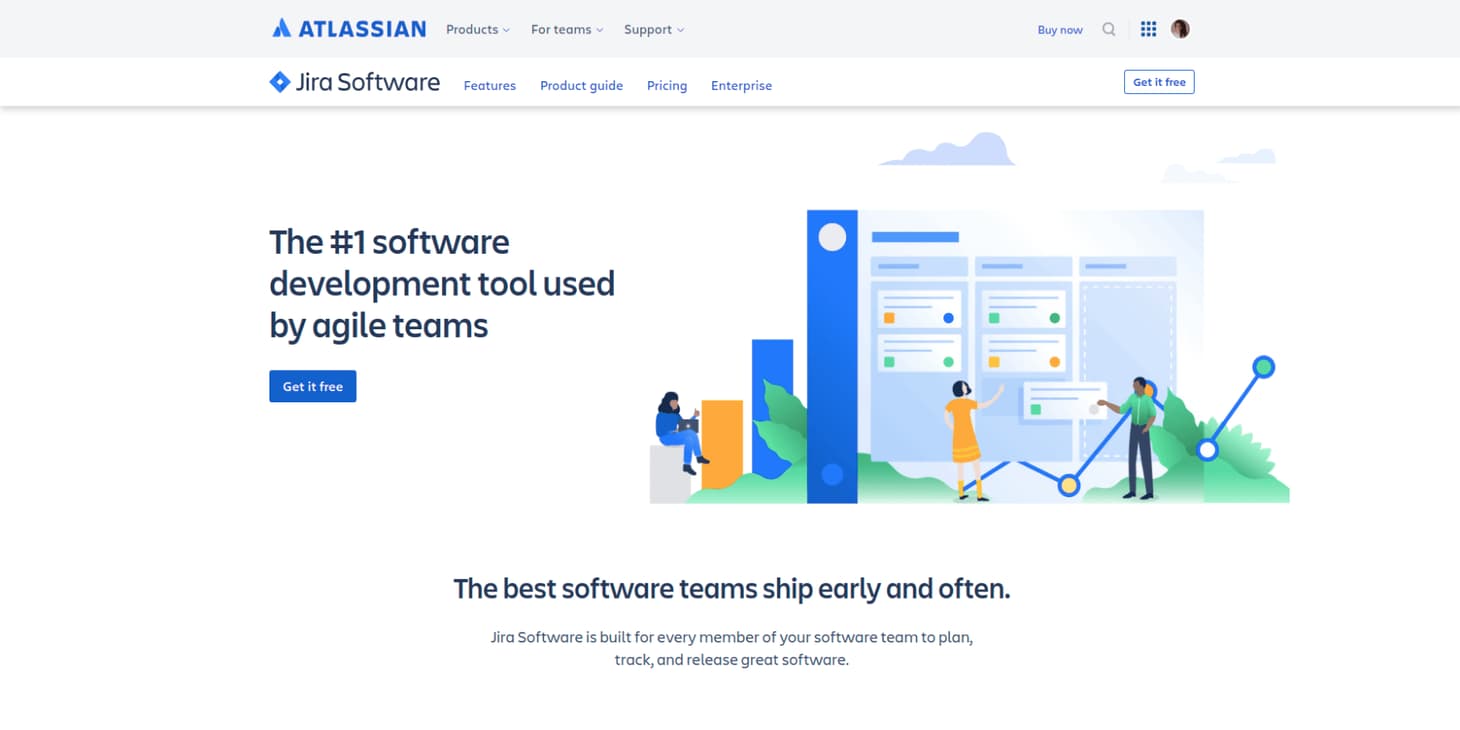 The Most Scalable System - Salesforce Service Cloud
Salesforce is among the first companies to introduce dedicated customer support software. Therefore, it should be no surprise that it is on our list. It is an advanced tech designed to handle different types of customers.
The platform offers users various communication methods and a helpful automation suite that businesses can use to handle complex work. However, the primary idea of the platform is not about handling your customer service teams. But to make your average customer resolution rate higher. In other words, it's geared towards making your agents work better rather than super-efficient (and that as well).
The price is a bit higher, so consider that when looking into the platform. Of all the customer service solutions we've listed, Salesforce is the most scalable, as each new tier is like a new system with unique features at every corner. It is an excellent fit for service- and product-based companies as you can handle two aspects of commerce simultaneously.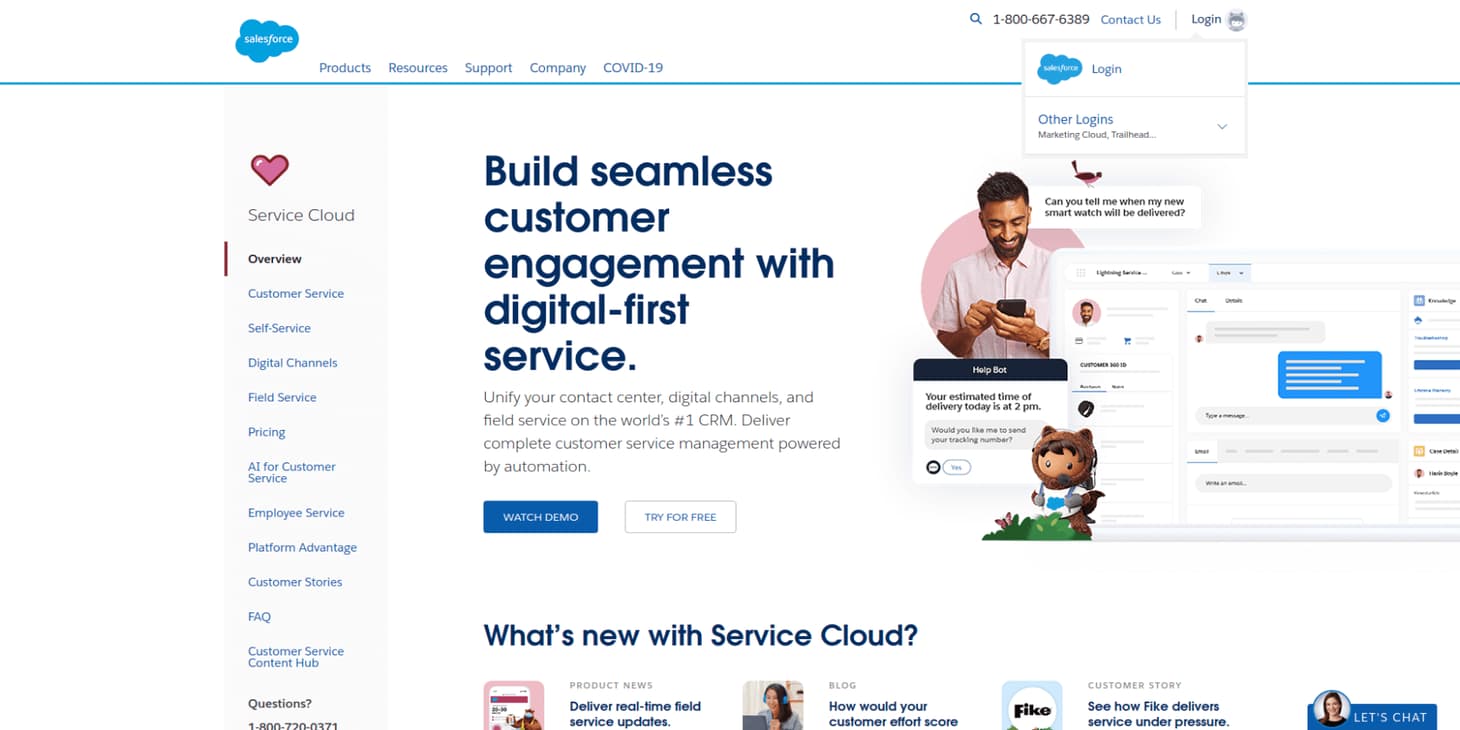 Another Financially Reasonable Offer - Freshservice
We already mentioned Freshdesk previously, and we could not just skip Freshservice. It is among the most well-developed service desk solutions out there. Moreover, it comes packed with a very accessible UI, just like its brother.
But not to repeat ourselves, Freshservice is geared towards automating customer service.
The tool has an accurate analytics module that'll help you identify where you are regularly lacking. And through interactive visualizations, you can share your findings easily.
This is the tool if you need a system that will respond to your consumers when you are out of the office or renew your subscriptions when prompted. You will not find a cheaper solution of the same quality.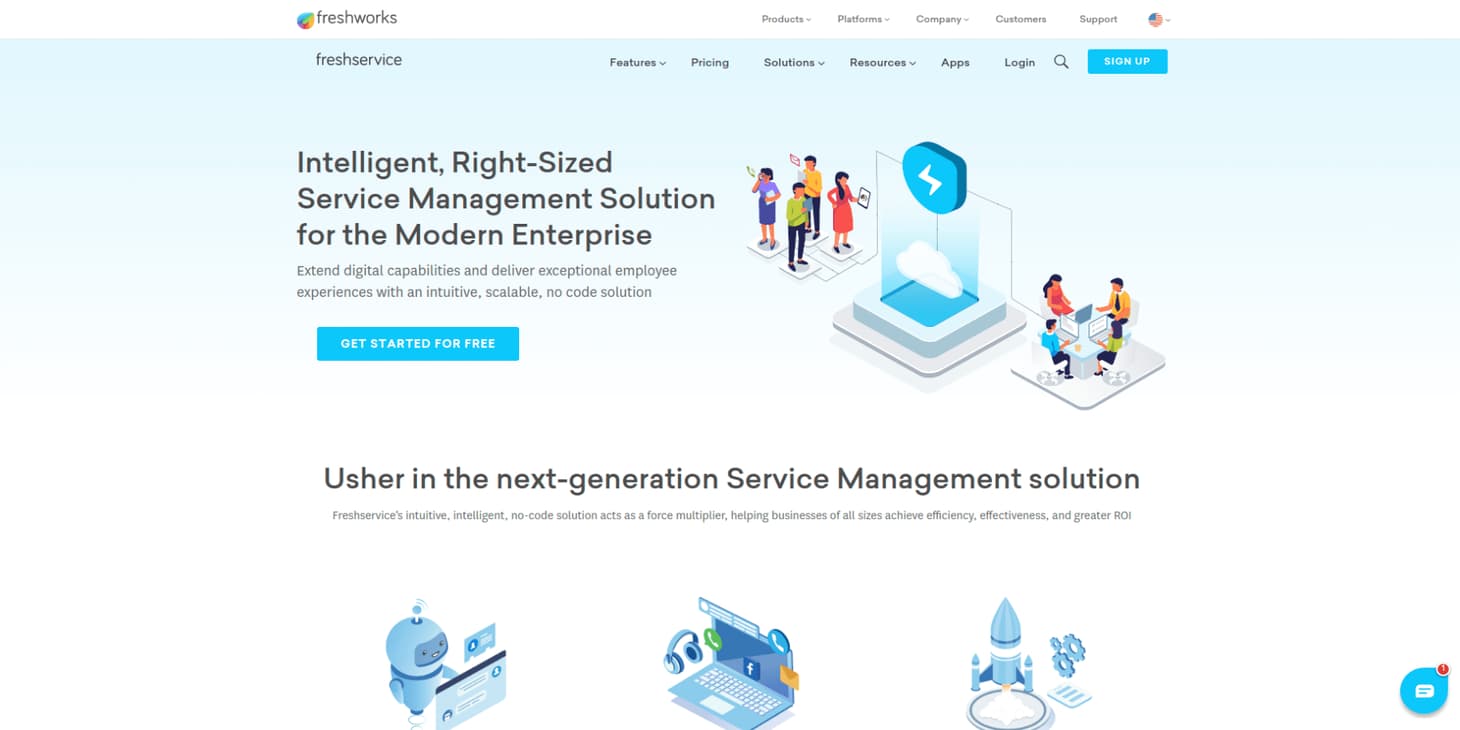 Perfect For Marketers - HubSpot Service Hub
Viewed by many as the best customer service software, HubSpot Service Hub doesn't just allow you to serve your install base better but helps convert them into your marketing assets. Clever conversion mechanisms enable you to turn your current customers into your biggest fans. They will be the ones that will spread the good word about your offerings, and they will be the ones who will protect your quality. The system does this through different reward systems, gamification elements, and other action encouragement options.
Now the promotion isn't the only thing HubSpot Service Hub is good at. We'd be remiss if we didn't mention the integrated service features. Right out of the box, you can take advantage of Conversational Bots on any plan. They're sophisticated chatbot solutions that will send your customers to proper articles and sales reps and even create tickets for them.
Another great thing about HubSpot is it tracks how each agent works. You can pinpoint exactly where your people struggle and where they excel. This way, you'd be able to assess the problem head-on and not around it. Again, great features require expensive R&D, which is reflected in the pricing. Yet, this is a perfect tool if you don't mind spending above-average pricing.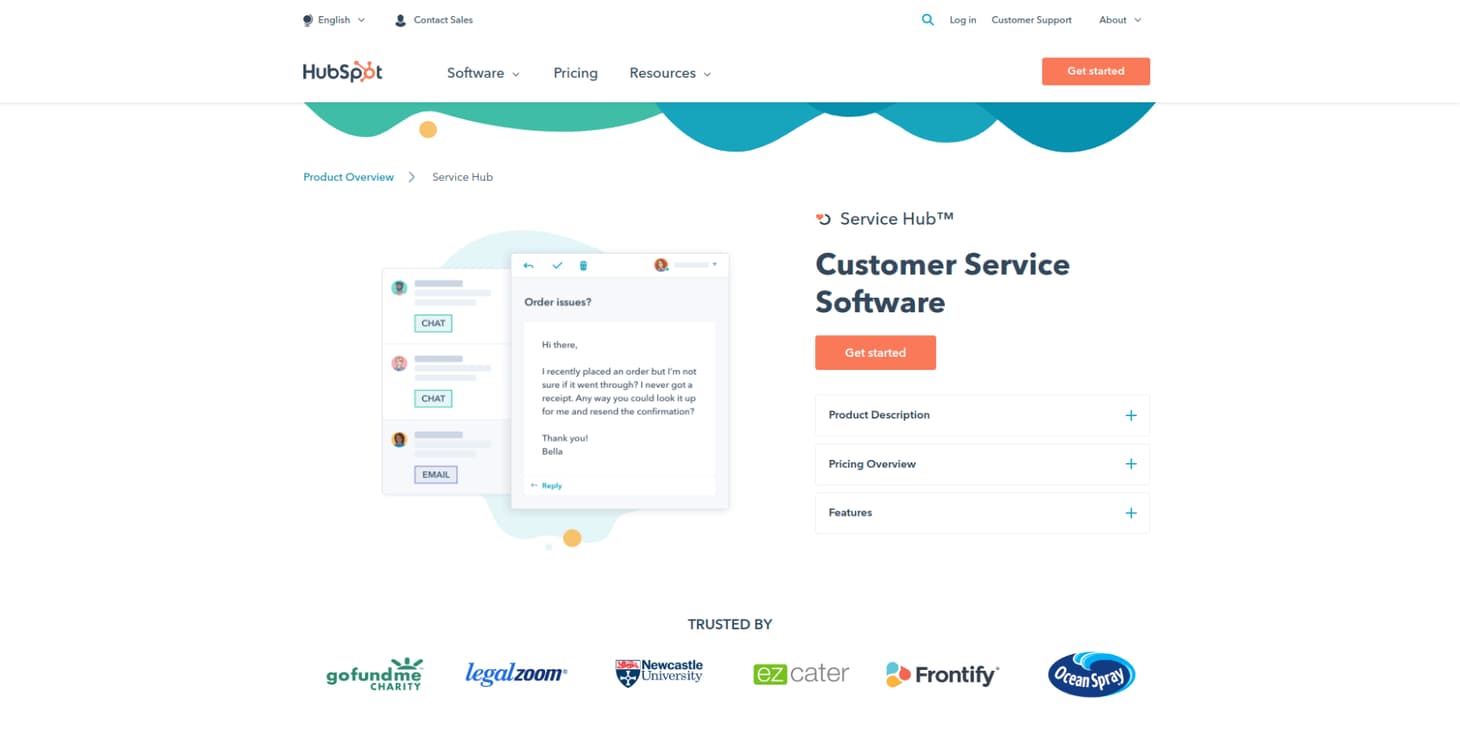 Designed for Automation - Re:amaze
Even if you select the cheapest plan, this customer service software is tailored to deliver automation of your eCommerce business. Through bots powered by intelligent algorithms, you'll be able to assess a vast range of customer requests around the clock.
The bots are so good that, by many, they are considered to be the benchmark. To set up, you don't need to know any coding, nor be an artist to make them look appealing. These bots hook directly to the system's native live chat tool. So, they'll start gathering data and serving customers by pressing the on button.
The tool has a couple of customer engagement systems too. For instance, with Push Campaigns, you can send custom notifications that'll land perfectly on any device and screen resolution. And if consumer buying habits are any indication, this is a killer feature for any eCommerce business.
If you're just starting in eCommerce and don't have many people to handle incoming tickets, Re:amaze is for you.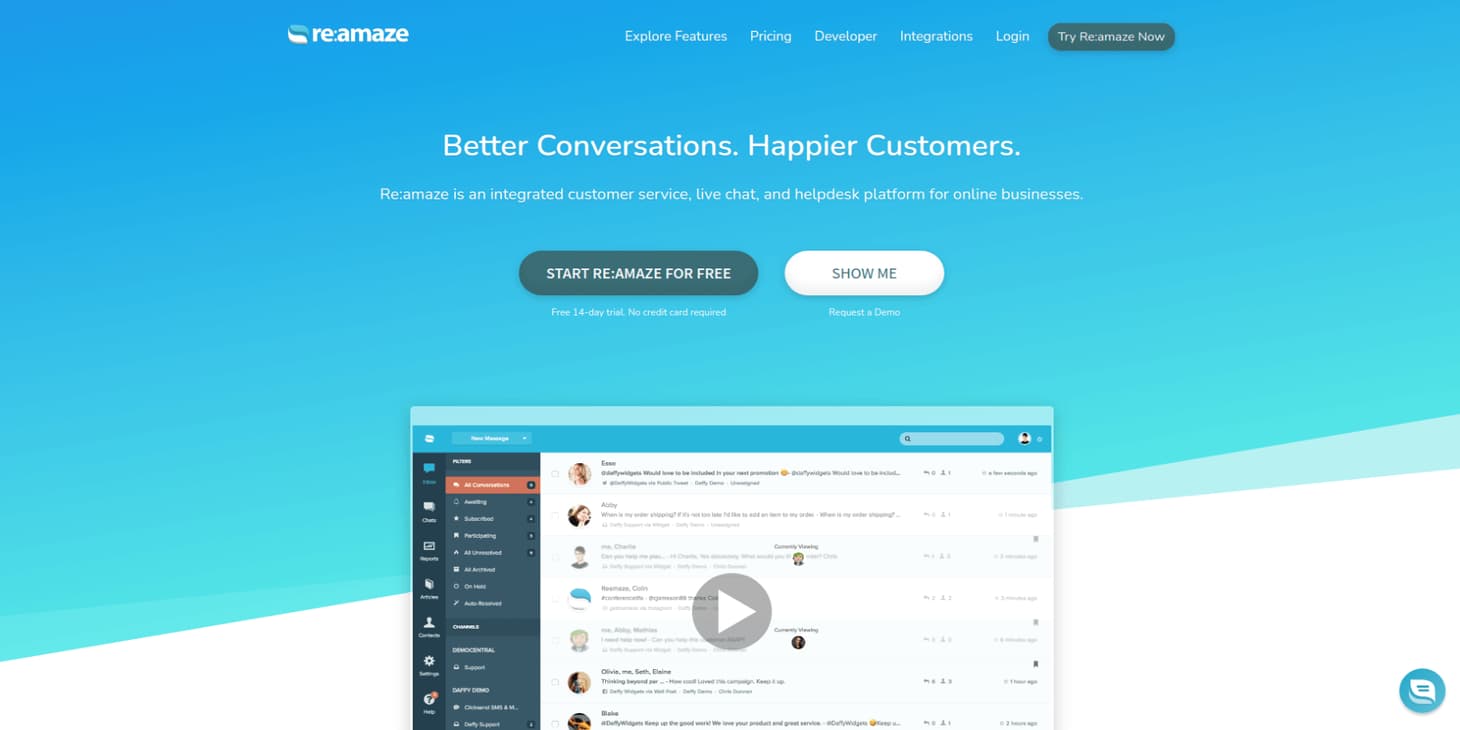 Small Company's Savior - Help Scout
When moving your customer service team to a cloud platform to manage different types of customers, you expect to dish out a hefty upfront sum. But what if you want to avoid smashing the piggybank by sacrificing several features? Help Scout is superb for such shenanigans. It is a very cost-effective platform with a limited amount of big features.
Whether you need automated workflows, analytical forecasts, live chats, or even something specific such as HIPAA compliance, it's all here. The user interface is simple. Due to the limited but sufficient features, it doesn't require much time to get the most out of the tech.
Help Scout is an excellent fit for small companies that like to remain independent of publishers, investors, and governments. But still aim to maintain efficiency.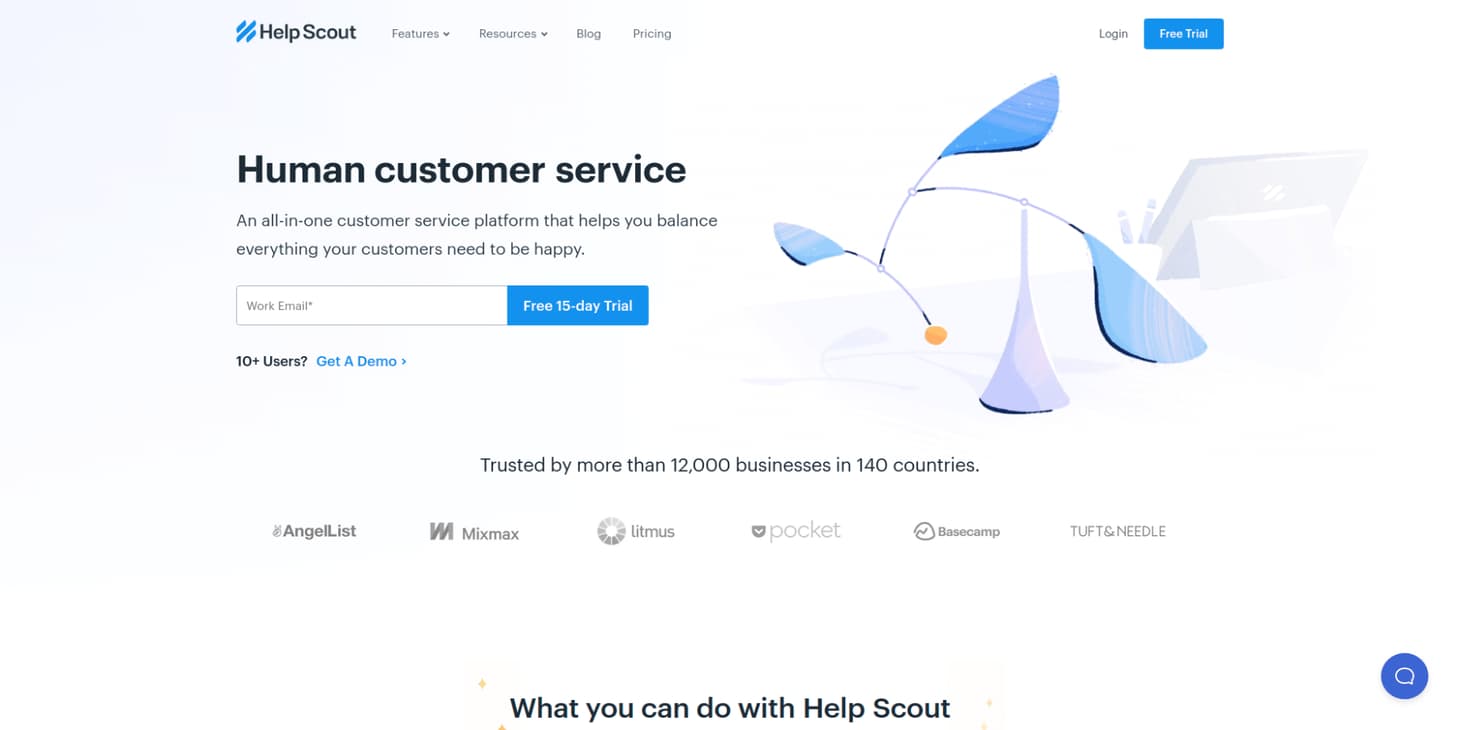 Bottom Line
And that's our list of best customer service software. Of course, the industry is evolving, and new tools are introduced daily. Yet, if you are looking for proven customer service solutions, you won't find better options. The tools we've mentioned have years of development behind them, and talented people work every day to create new ways to boost your customer service.
But that is all for now. If you like what you've read, make sure you return as we post articles like these. Thanks for dropping by!