HELP DESK MIGRATION
Simple Help Desk Migration for Nonprofit Organizations
Are you looking to move to a new help desk platform to attract more volunteers and provide better support, but the mere thought of the manual data migration makes you feel uneasy? Migrate your help desk data automatically or delegate the entire process to our professionals—and be sure that your donor, beneficiary, and volunteer data remain secure and intact.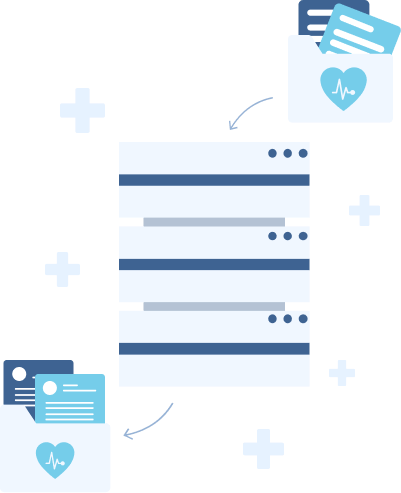 Companies that have already transformed their customer service with Help Desk Migration






Reasons for nonprofit companies to use Help Desk Migration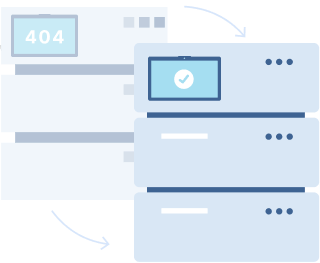 Avoid the chaos of a shared inbox
For communication, 70% of nonprofit supporters prefer to use email. So, if you want to avoid the mess of a shared inbox, managing hundreds of email chains, and instead, integrate other support channels, it's time to move to a help desk or ticketing system. The Help Desk Migration team is here to make this process as smooth and simple as possible for you.
Check case study
Enhance your customer service with new help desk software
Do your customers find your support service insufficient, despite your support reps doing everything right? If so, it's time to choose a new help desk platform. Which automated system you adopt depends on your preferences, needs, and budget. Whichever platform you choose, Help Desk Migration is your go-to choice for automated and secure data transfer.
Check case study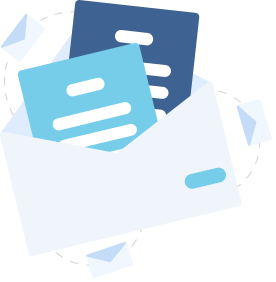 Maintain the integrity of your nonprofit organization's data
Keeping data secure is the number-one rule when migrating nonprofit/NGO data. Follow it hassle-free with our field mapping feature. Don't have an API? Migrate via CSV, XLM files or database. You can also use our pre-built customization options, allowing you to migrate inline images, article translations, attachments (or skip them,) and beyond. Or reach out to us for more specific customization requests.
Check case study
Consolidate help desk accounts
Are you running several nonprofit projects? Stop juggling multiple nonprofit help desk accounts—merge all your accounts automatically with the Help Desk Migration service. A single help desk account provides you with seamless data flow, without violating legal requirements or keeping accounts data separately.
Check case study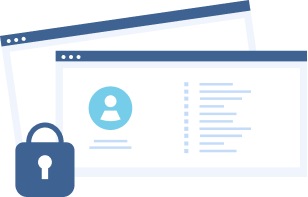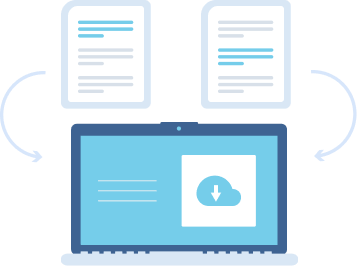 Move away from your legacy help desk platform
If your help desk for nonprofits or NGOs is about to sunset, Help Desk Migration is here to transfer your data to new customer service software. Changing a help desk may be challenging, but we are here to help you tackle it efficiently—check our help desk migration planning tips and concierge data migration option. And be sure to run a Free Demo and test the Migration Wizard.
Check case study
Improve customer service with help desk software for nonprofit organizations










Why should nonprofits and NGOs choose Help Desk Migration?
Quick and easy onboarding
You don't have to migrate all your data manually. With our Help Desk Migration for nonprofits and NGOs, you can set up your data migration without coding or additional installations. Our Migration Wizard requires just a few steps to arrange the data transfer.
Zero downtime switch
With our migration service, transferring to a new help desk won't make you pause your support service. Continue to serve your customers while importing records to a new customer service platform. And don't worry about the new or updated tickets in progress—with the Delta Migration, you can move those records automatically once your Full Migration is completed.
Simple matching of data fields
Map data fields between your source and target help desks in our Migration Wizard easily. If your target help desk platform is missing some fields, there's no need to go and add them to your destination solution during migration setup. Save precious time for those you serve—create the required custom fields right in the mapping step.
Pre-built options for simple adjustments
No need to make any adjustments in your target system after migration. Use our on-go customization features to add extra ticket tags, migrate inline images and call recordings, leave or skip ticket attachments, and migrate knowledge base translations with a few clicks. Or ask us to make more complex modifications for you.
Support plans that enhance data migration
Regardless of the size and type of your nonprofit, you'll find the perfect service option among our three support offerings. Each has features and options to fit different needs, so check out our plans and choose the best one for you.
Free Demo: Try before you buy
See how our Help Desk Migration performs before you buy. Run the Free Demo with 20 randomly selected tickets and 20 knowledge base articles as many times as you need to. Or you can import 20 hand-picked tickets and articles using our one-time Custom Demo option.
Concierge migration service
Does a tight schedule prevent you from setting up and running your help desk migration on your own? Let us help you with this task. Discuss a few details with our team, and we'll route through the platform connection, mapping, setting required customizations, and preparing your Full Migration to get started.
High-quality data protection
To keep all of your help desk records, including the data of your donors, beneficiaries, and volunteers safe and secure, we follow and regularly update strict security protocols. You can be sure that we'll protect your data from hacker attacks, leakage, and physical damage in our storage center.
Start your help desk migration for nonprofits and NGOs today
Explore our guides and helpful articles for more tips on efficient help desk migration