Help Desk Migration
Help Desk Migration for Business Consulting: Get It Done the Fast and Easy Way
In business consulting, you must always be ready to handle an influx of support requests. If your current help desk system is not up to the job, but the migration process seems intimidating, worry not! Migrating to a new help desk platform is much easier than it used to be. Move your business records with Help Desk Migration, an automated service.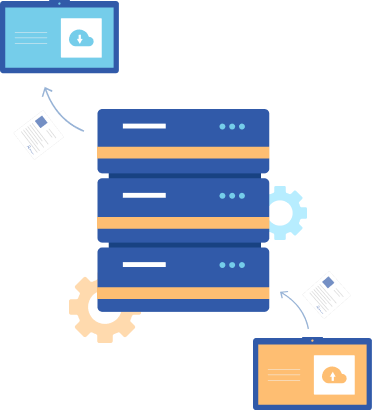 Working with Help Desk Migration means you're in good company. Here are some organizations that have trusted us with their data transfer










Learn how we can help you with these tasks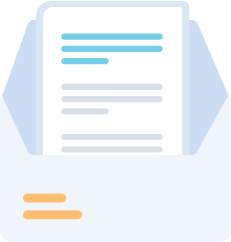 Switch from email support to a help desk system
It's hard to keep up with queries from your customers, partners, and employees if you're still relying on email support. Moreover, you'll miss out on the nifty integrations help desk platforms can accommodate. Sure, it's daunting to move several years' worth of emails, but our automated migration tool makes the process simple for you. And if you ever encounter any situation that automation can't handle, simply contact our service team and we'll solve it for you.
Check case study
Replace your current help desk software
Are you looking to move to a different help desk software? You can't just leave behind your ticket histories—they provide customer insights that can help improve your products and services. Our automated migration service offers a cost-effective way to move all your data without overspending on development services. You can even perform migration without disrupting ongoing support services.
Check case study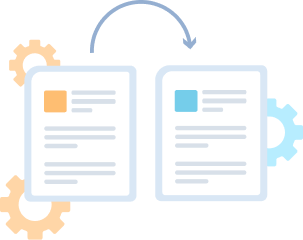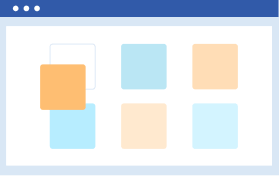 Keep your data structure intact
When migrating to a new help desk, it's best to preserve your existing data structure so you can start using the system right away. This will also allow you to retain a complete picture of customers' past interactions with your team, which in turn allows you to provide personalized service. Try our Free Demo Migration to ensure everything is set up correctly before hitting the migrate button.
Check case study
Merge your help desks
Using different help desks for separate customer segments and different internal teams brings unnecessary complexities to your support operations. Consolidating your data into a single instance simplifies your processes, reduces expenses, improves security and compliance rates, streamlines analytics, and supports business scaling. You can customize your import to make consolidation as hassle-free as possible.
Check case study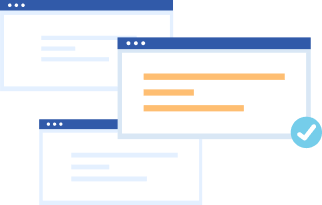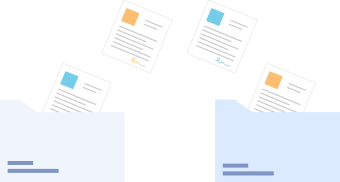 Move to a cloud-based help desk
Managing help desks on your own hardware uses up a lot of technical resources. Moving to a cloud-based system can significantly reduce the cost of running a help desk. It also allows for third-party integrations so you can easily keep up with the latest technologies and reach new markets. Migrating from on-premise platforms often requires transferring custom fields. But don't worry — we can always tailor our migration services to meet your unique needs.
Check case study
Effortless help desk migration between top industry platforms








Why is Help Desk Migration for business consulting your best choice?
Intuitive onboarding
Thanks to our intuitive onboarding process, you can set up your business consulting help desk transfer with a few easy steps—no coding required! You don't even need data migration knowledge. Leave it to our automated Migration Wizard to do the bulk of the work for you.
Zero downtime
Your support teams can continue using your old help desk while the migration runs. After the Full Migration is completed, you can use Delta Migration to move updated records—all without messy duplicates or re-migrations. You can transfer your business consulting data without inconveniencing your customers and internal teams.
Comprehensive mapping
Preserve the structure of your customer service data by ensuring that default and custom fields in your source and target software match. Our Migration Wizard makes this process easy by displaying all the fields on your old and new help desks. You can also add any missing fields on the target platform right from the mapping step.
Built-in customizations
Your support services may require unique fields, specific filters, and other custom options. Our pre-built customization features have you covered, from migrating tags, knowledge base translations, and call recordings, to the transfer of inline images and omitting ticket attachments. And you can set all of this up without leaving Migration Wizard!
Specialized support plans
Data migration needs differ depending on an organization's size and type. Some need access to our support team on weekends and holidays. Others might feel more comfortable with a re-migration option within the next 10 days. We have three levels of support, so you can select just what you need.
Free Demo
Want to see how our Migration Wizard works before committing to it? You can do just that with our Free Demo. It randomly imports twenty tickets and twenty knowledge base articles. If you want to test migration with particular records, then our Demo with custom data is just the thing for you. Need some adjustments after checking the Demo results? Let's discuss it!
Concierge data migration
Would you rather leave data migration to the experts? We can make that happen. Just give us the details of your source and target platforms, the customer service records you want to migrate, and any customization you require. After that, you can just sit back and leave us to do all the heavy lifting.
Secure help desk migration
We abide by a strict security policy that covers (but is not limited to) routine audits, regular upgrades, and a protected storage center. We also comply with all security standards of the business consulting domain. Whether your data is in transit or not, you can rest assured that it's protected from hackers, data leakage, and other unwanted security incidents.
Get started with your help desk migration for business consulting
Learn more about help desk migration for business consulting with our guides