Concierge Migration Service
Do you want to migrate your customer service data, but have more burning tasks to do? Then, leave the data migration planning, records mapping, and data transfer to our team and Migration Wizard—we'll handle it perfectly and automatedly for you!
What is a concierge migration service?
Concierge migration service is a personalized option delivered by our service team. Our customer service agent will take care of setting up your help desk migration: connect Source and Target, map historical entities, add all adjustments you want, run Demo & check the results, and prepare Full Migration. With our concierge service, you save resources and time and simply keep working and delivering outstanding CX.
Why do you need a concierge migration service for your help desk switch?
Customer service data migration isn't a life-or-death decision, but each company has specific needs and requirements to make it perfect. Nearly all of our customers have been there—searching for the most efficient and fast way to enhance their help desk switch quickly and simply. And they benefit from our concierge migration service.
Check enterprise services
What can you get with a concierge migration service?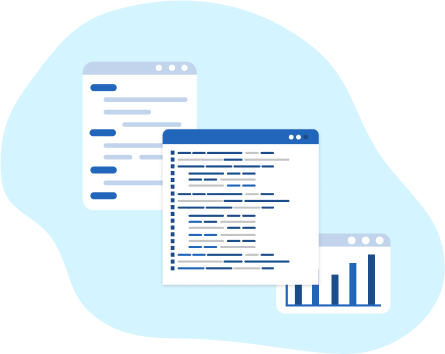 What is the workflow of the concierge migration service?
Step 1. First meeting
Schedule an initial meeting with the Help Desk Migration team to learn more about how the concierge migration service works and all other questions you'd like to figure out.
Step 2. Get your requirements listed
Present your needs, expectations, and requirements for your data migration to our support rep. Then our team will provide you with the possible ways to deliver the best solutions and deliver you an outstanding migration experience.
Step 3. Granting access to help desks
This way, our tech team connects your Source and Target platforms to our Migration Wizard and explores the customizations or adjustments needed to meet your help desk migration requirements.
Step 4. Handle migration planning
At this point, our support agent presents you with the action plan for your data migration—what and when should be turned on or off on your Source and Target help desks and other details.
Step 5. Personalized Demo Migration
We put the value first, so your concierge will run a custom Demo and check the results with you. So you see what you are buying and if everything goes as you expected.
Step 6. Paying for your Full Migration
When the Migration Wizard is set, and all the customization is done—all you have to do is pay for your data transfer and hit the "Start" button to move our records.
Step 7. Data Migration
Once your customer service records are transferred, our concierge will help you to check the results, start your Delta Migration, or give guidance on turning on triggers on your new platform.
What customers say about concierge migration service
Having a smooth transition from Oracle Cloud to Zendesk. Amazing support and technical advice. Delivery was made according to the original project schedule. No extra charges than what was quoted.

The customer support team were kind, professional, and efficient throughout the entire process. We changed dates of our migration on them twice, and they rolled with the punches. Great customer service.

Did exactly what they advertised. They imported over 160,000 tickets for us from Desk.com to Zendesk. Quick support, good value and fairly priced.

Our migration of 77k+ tickets as well as a complete Help Center with all its content, went absolutely wonderful. While there of course were 1-2 hiccups (as there always are in big projects like this), the availability of the support team was just perfect and anything that may have went slightly wrong, was fixed immediately. Yulia & Yaro were just lovely to work with, always available when we needed their suppport, big big thank you! This was the first time we did a migration 100% without the help of any consultants - and we are very happy with the results. Highly recommend using this tool AND consider the Concierge Service as well.

Concierge migration service takes the pain points of help desk migration
Help desk migration requires planning and setting—let's admit it. Thus, apart from automating and securing the records transfer, the Help Desk Migration team can navigate you in this process by helping during the default migration or doing all the settings and migrating according to your needs.
Get your help desk migration done hands-free using the concierge migration service