What is a "record" in data migration?
"Record" is a general term for entities that can be migrated.
Records can be of two types:
Help Desk Records - Agents, Groups, Contacts, Companies, and Tickets.
Knowledge Base Records - Articles, Categories, and Folders.
Attachments, Comments, and Notes are not considered as a record. During the Free Data migration, we count all your records and estimate the price of the Full Data migration, showing you the total number of records broken down by type.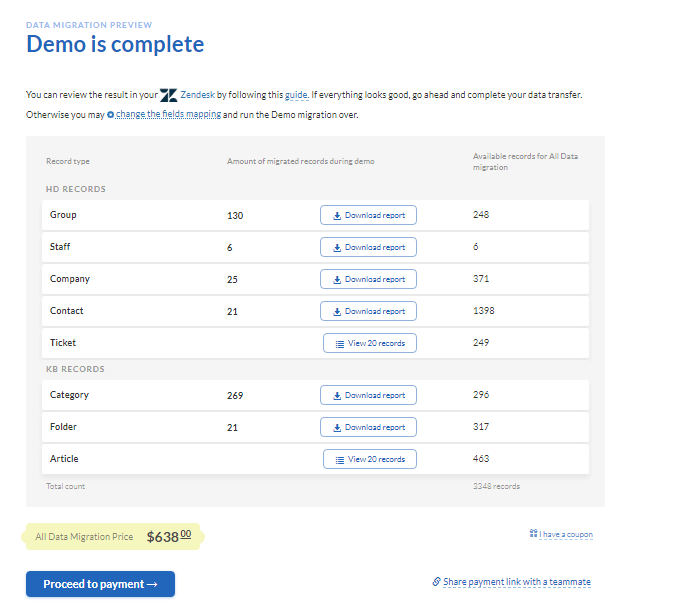 If you know the approximate amount of records for migration, you can calculate the price of transfer in just a few clicks.