Studies suggest that customer experience is becoming the number one brand differentiator. We'll let you in on a little secret — they're right! As an integral part of customer experience, customer support is essential to keep your client base happy. Help desk software plays a key role here. Wix Answers is an innovative help desk solution, but what if there's a Wix Answers alternative that suits your company even better?
Let's check out what makes Wix Answers special and then look at some of the alternative solutions on the market. Whichever alternative to Wix Answers you choose, you can be sure that our Migration Wizard can transfer your records in a hassle-free simple, and automated way.
What Is Wix Answers? What Companies Use This Platform?
Wix Answers is an all-in-one, cloud-based help desk solution that makes it easier to support your customers. It unifies interactions from all available touchpoints, including calls, emails, live chat, and social media, as well as third-party platforms. All the data is presented chronologically in a single view, which empowers agents to serve customers efficiently.
The platform solves many pains of the customer support industry with its advanced capabilities. Here's a roundup of its main pros:
Quick call center setup
Powerful tools for building a knowledge base
360-degree view for all support channels
Proactive assistance with contextual support widgets
Multi-channel ticket management
Reporting and analytics capabilities
Multilingual support
Real-time chat
Ease of use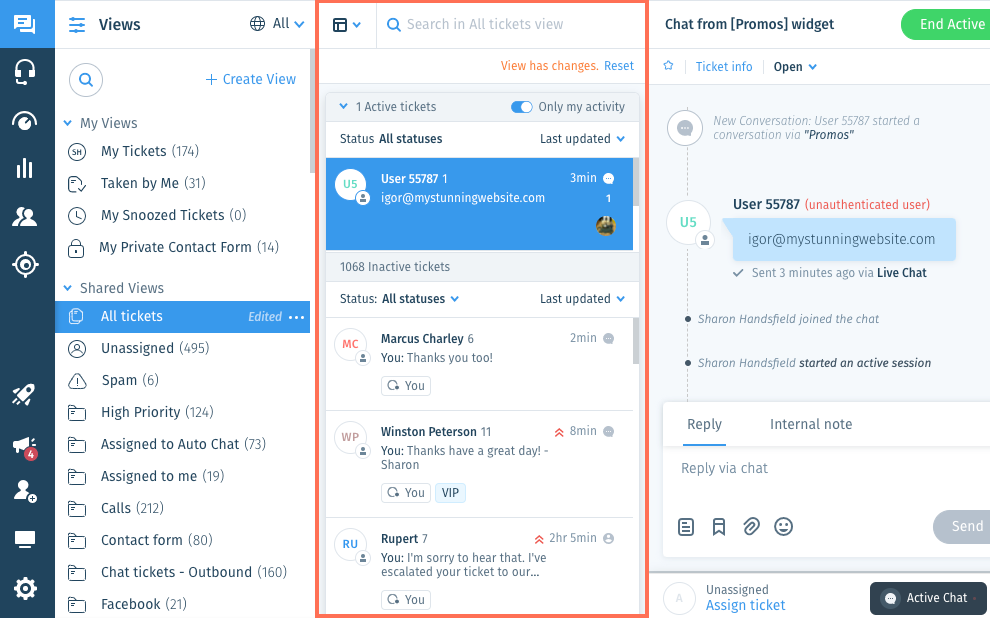 Source: Wix Answers
All in all, Wix Answers lets you improve operational efficiency and stay on top of customer demand. No wonder, it's a trusted support platform used by industry brands like Getty Images, Rakuten Viber, Guesty, Fiverr, and many others.
But is Wix Answers all roses? Let's figure this out below.
What Are the Reasons to Move Records from Wix Answers?
Wix Answers is a solid help desk platform that gives you a wide range of useful features. However, it's not all sunshine and rainbows. And Wix Answers' unconvinced clients are quick to point out the reasons to move away from this help desk platform. These reasons include:
Limited enterprise features
Software bugs and overall platform instability; laggy operation
Some user-unfriendly features
Limited ability to comment on documents
Slow customer service 😅 (yes, you read it right)
Inconsistent notifications
Cluttered UI
Pricey especially when it comes to adding new team members
They stopped onboarding new customers (come across a notification on Wix Answers website on June 22, 2022)
If any of these reasons made you think twice before getting on board with Wix Answers, you're probably interested in looking for a help desk solution elsewhere.
10 Wix Answers Alternatives Worth Your Attention
There's plenty of choice in the help desk software market. Each solution has its pros and cons. It is up to you to decide which one will match your company's needs best. But first, do check out our brief overview of Wix Answers alternatives.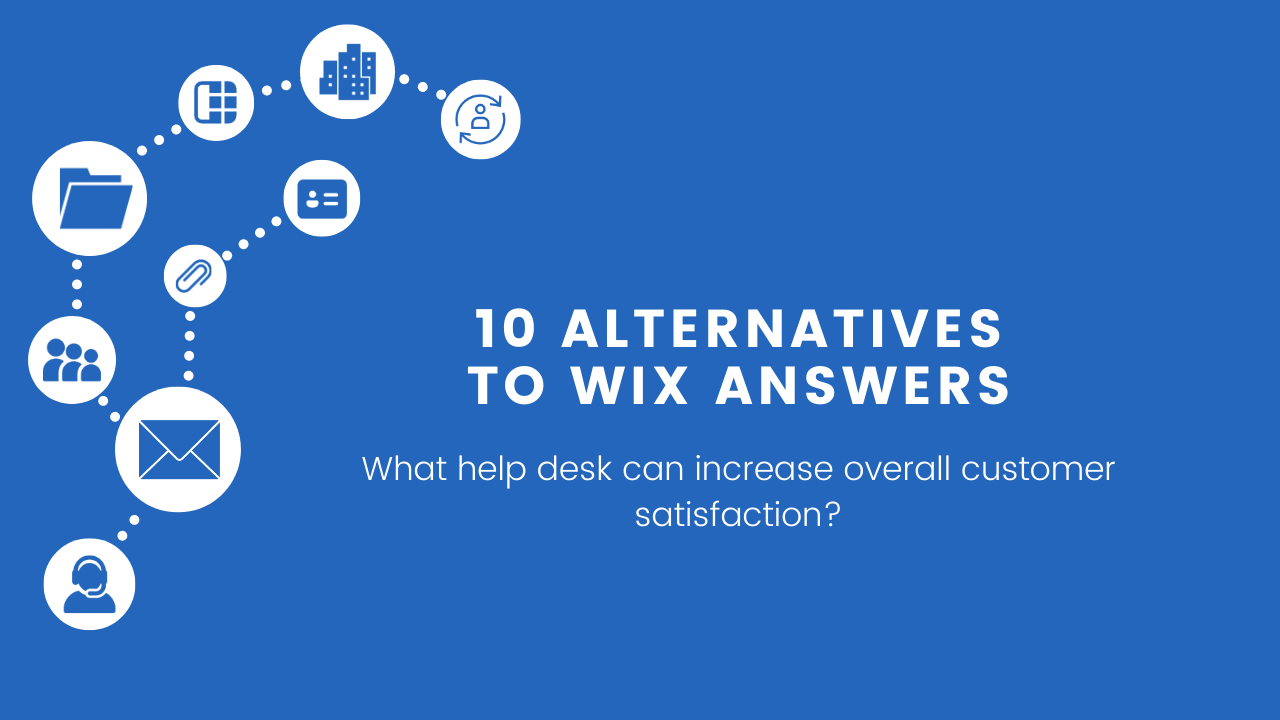 Zendesk
That's a well-established industry player and a popular Wix Answers alternative. Zendesk provides a convenient all-in-one solution that scales with your business. The platform goes beyond a customer-centric perspective — it keeps your business in sync and sets your agents up for success, delivering an integrated customer support approach, and connects with third-party apps to boost performance quality.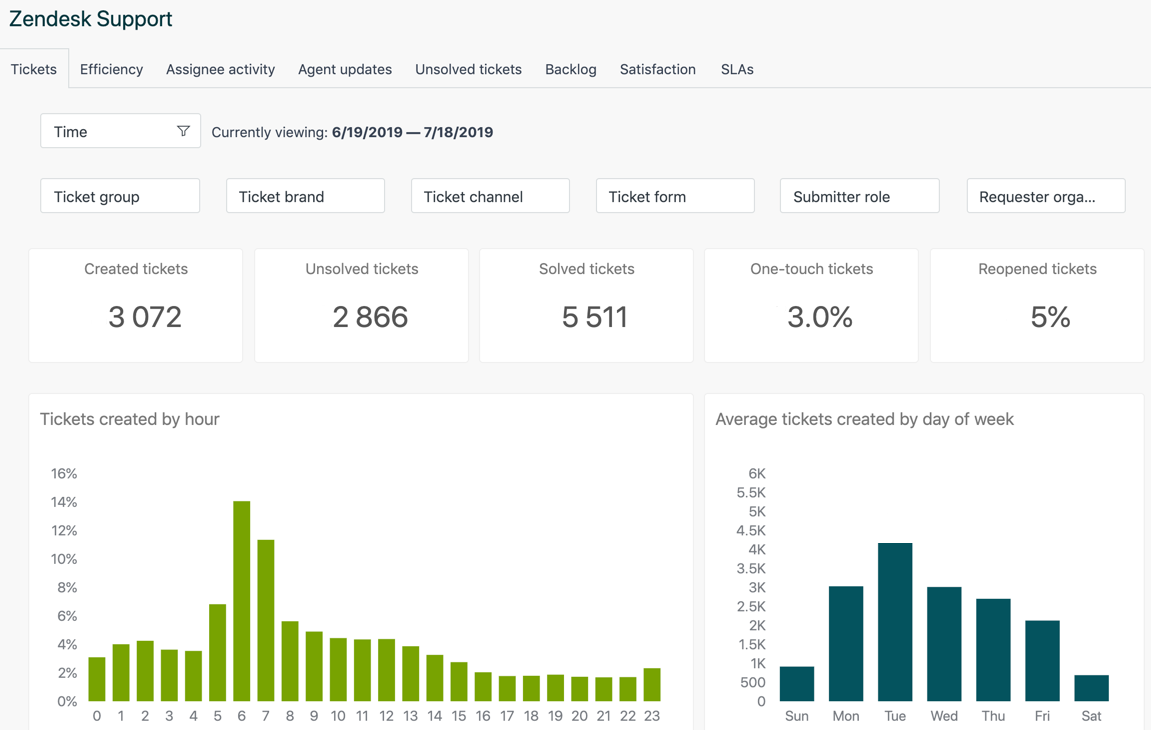 Source: Zendesk
Zendesk is built on a flexible, and powerful platform, quick to set up and fully customizable. Using it, companies across industries make it easy for their customers to do business with them.
HubSpot Service Hub
This customer service software helps you develop customer relationships, connect to the front office, and drive agents' efficiency. HubSpot Service Hub is user-friendly and assists you in delivering authentic service with a customer-first approach. The platform includes conversational tools, help desk automation, knowledge base functionality, customer feedback and custom surveys, reporting, and more — all the while giving your business a unified view of each customer interaction.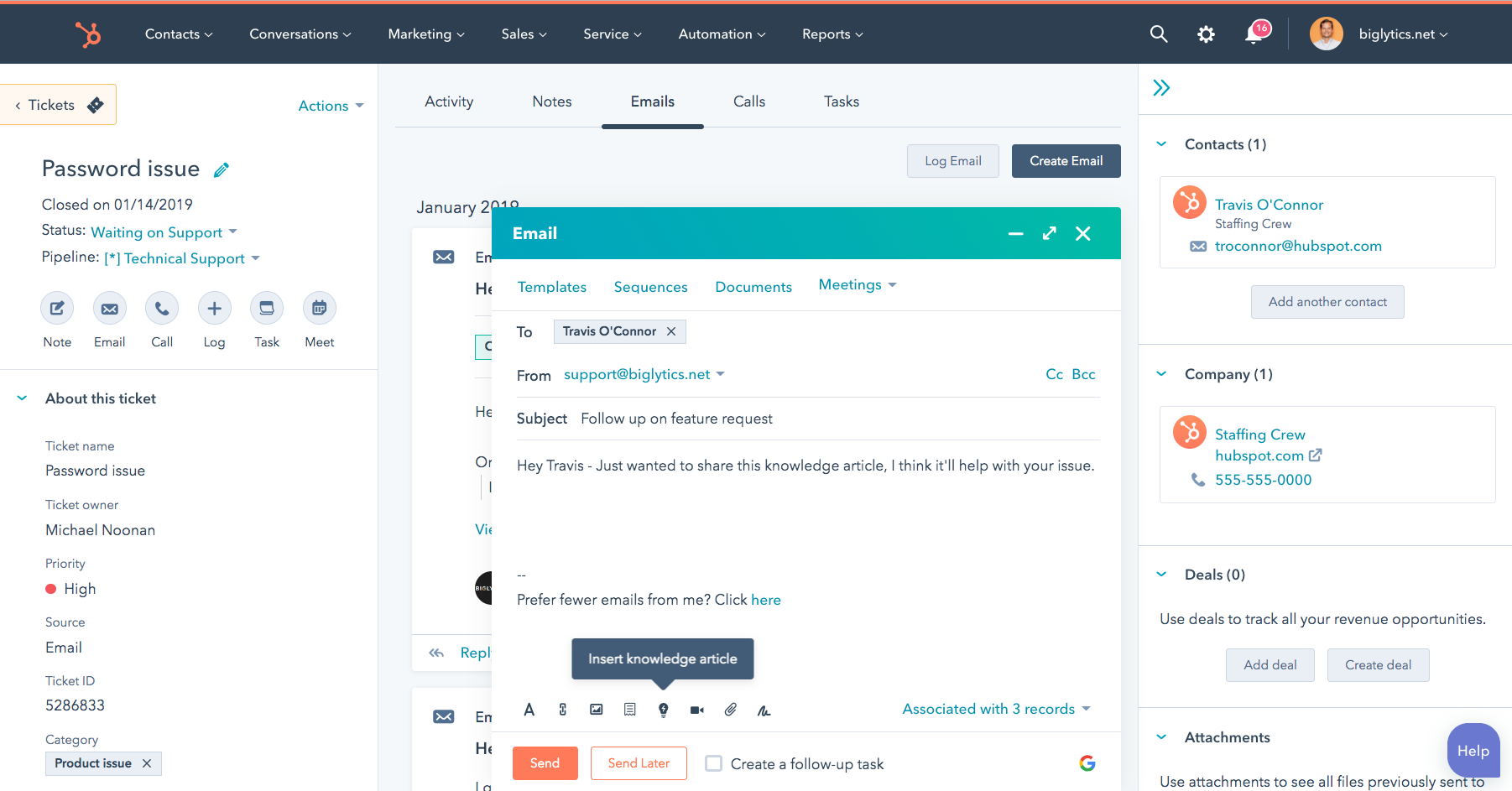 Source: HubSpot
Freshdesk
A feature-rich and simple-to-use cloud-based customer support software. With multiple support channels available in Freshdesk, such as live chat, email, phone, and social media, you can assist customers in their preferred communication channel.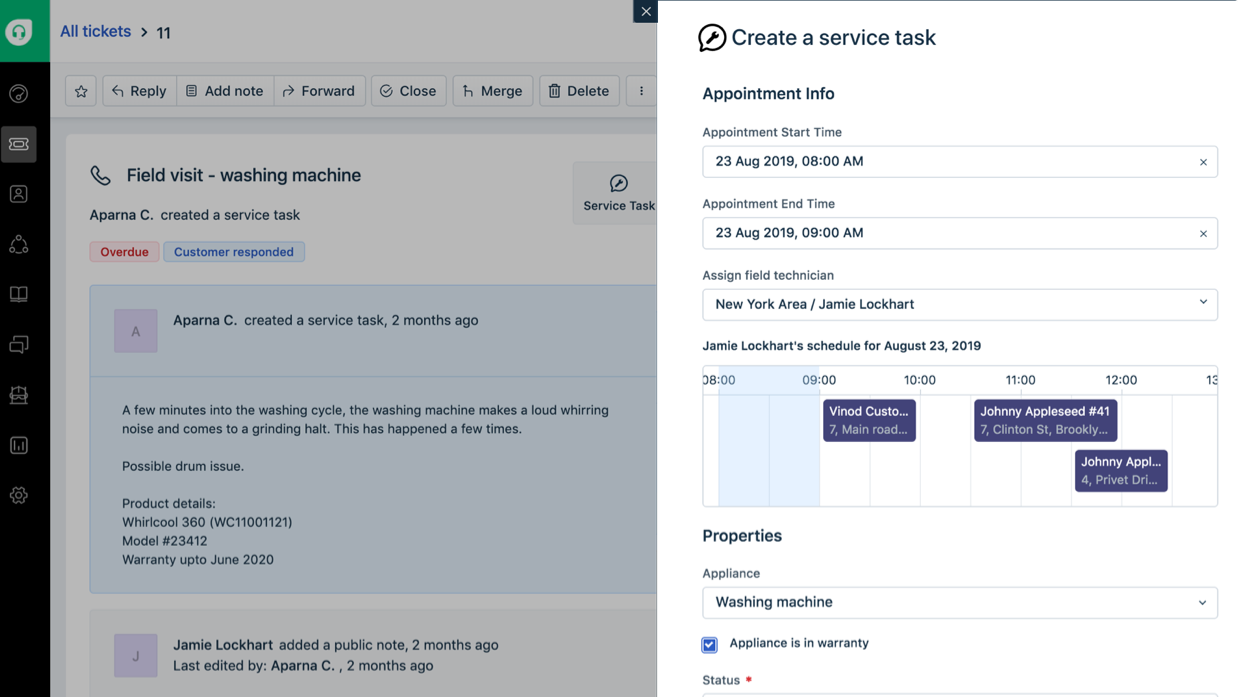 Source: Freshdesk
Freshdesk unifies requests coming in through several channels. It guarantees that your agents stay on top of all conversations in a single view. It also delivers a seamless user experience to agents and helps them stay productive. Often, businesses can decide between Zendesk vs Freshdesk as their future help desk.
Intercom
This ticketing tool lets you provide world-class support at any scale. Intercom shows you who is using your website and lets you communicate with them via targeted content, behavior-driven messages, and conversational support. Intercom brings everything you need to understand, communicate with, and support your visitors and customers in one integrated platform, convenient for everyone in your business to use.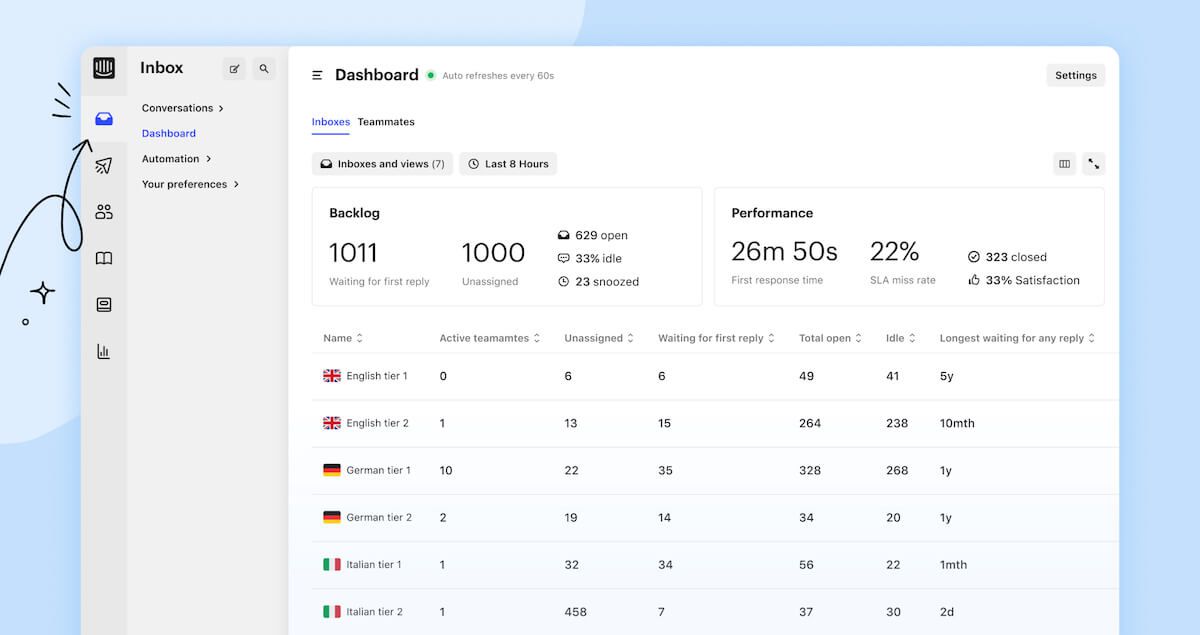 Source: Intercom
Kustomer
The customer service platform provides fast, personalized customer service. Kustomer pulls up all the information the agents need on one screen. The platform is built around conversations, not tickets. This messaging-based approach allows for personalized one-on-one connections and makes your clients feel appreciated. Everything you need is available in a single timeline view.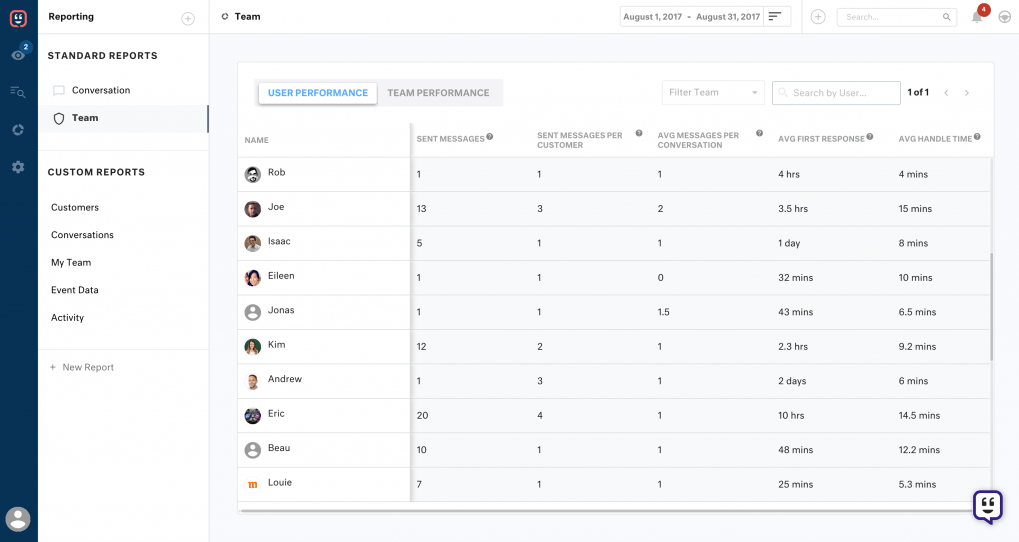 Source: Kustomer
Kustomer unifies communication across all channels (social, chat, email, voice) to avoid agent collision and customer frustration. Your company can deliver faster and richer experiences to customers with omnichannel messaging. Kustomer's powerful automation capabilities eliminate tedious manual tasks, saving you time and money. No wonder Intercom is often seen as a Kustomer alternative.
Zoho Desk
It is an advanced cloud-based help desk platform. Its key features include ticket management, customer support portal, contract management, and report generation. Zoho Desk brings together interactions from various media — email, phone, chat, social media, forums, and forms — and shows them in one place.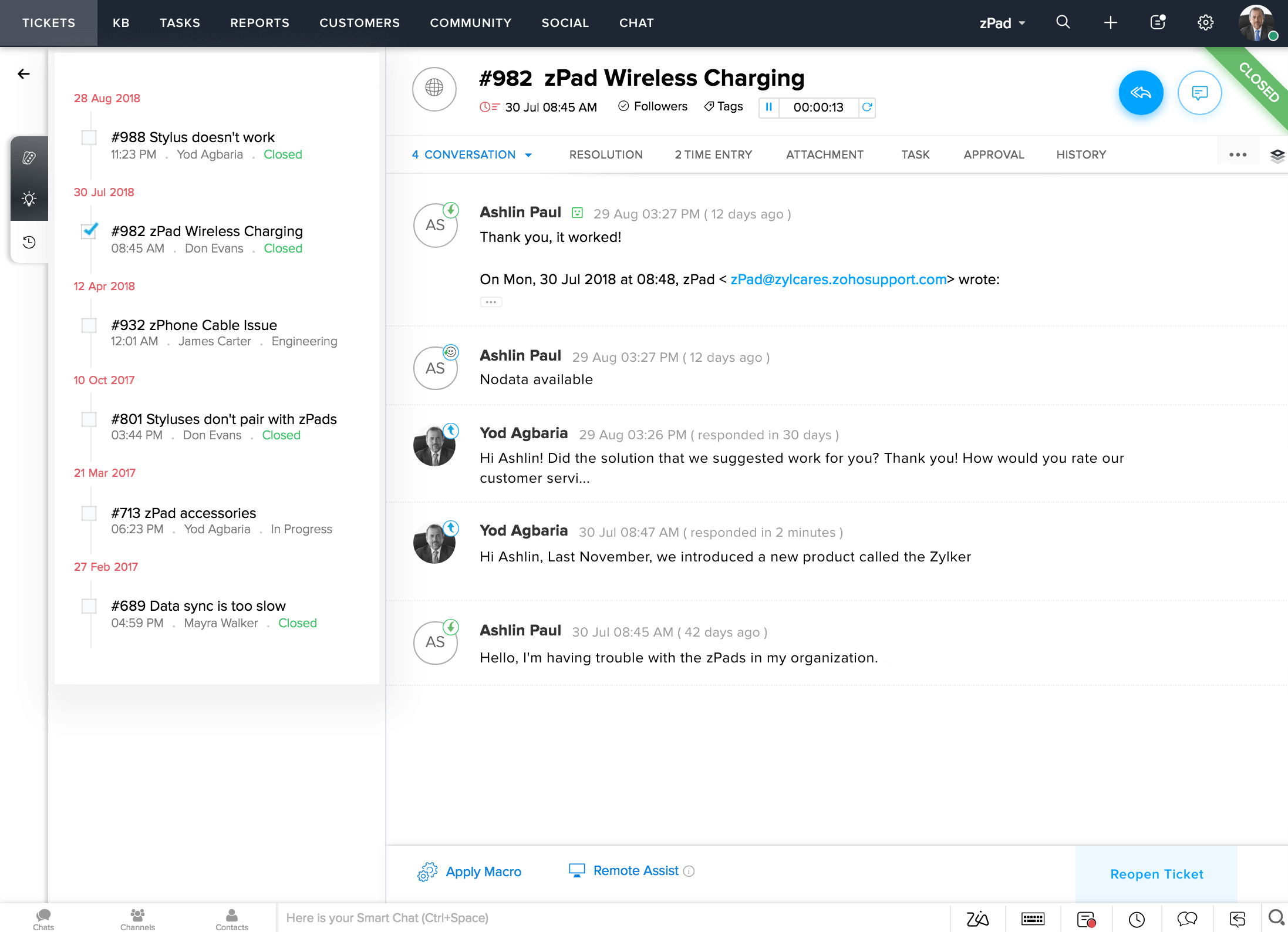 Source: Zoho Desk
Zoho Desk is a customizable platform. For example, it allows you to rename tabs, add new departments, customize email templates, and add help folders. By setting workflow rules, you can automate tasks like ticket assignment, service escalations, notification rules, and time-based actions. You can also set customizable and scheduled reports and create a graphical dashboard for analyzing customer satisfaction.
Help Scout
This help desk software works for companies of all sizes. Help Scout lets you manage your customer conversations on one powerful platform that feels just like your inbox. Your agents can work seamlessly across departments or manage several products/brands from a single account.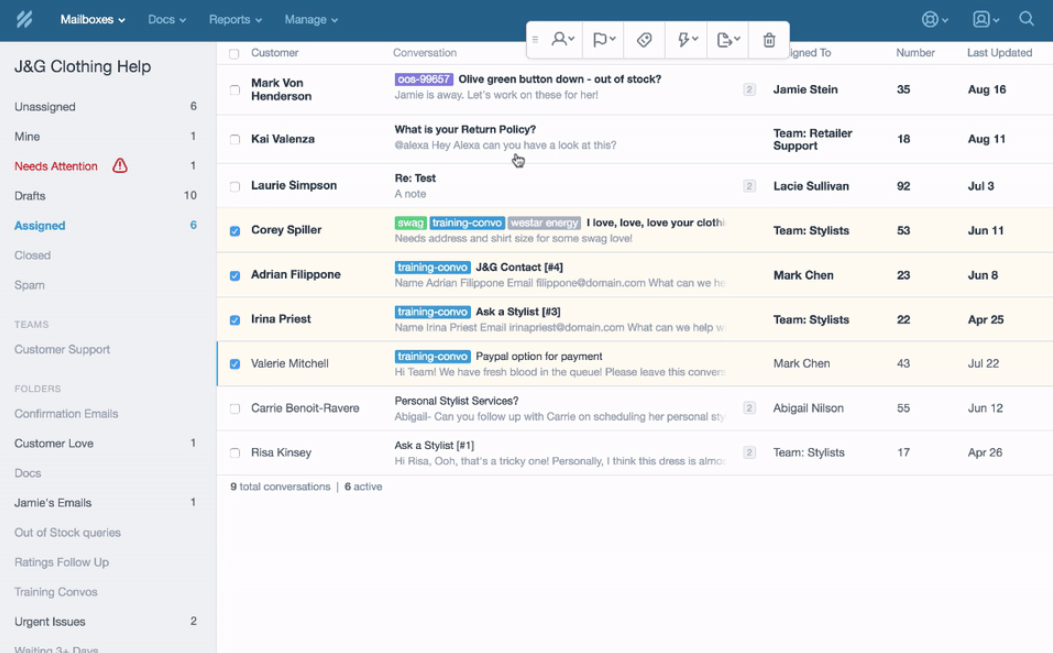 Source: Help Scout
With its intuitive workflows and a handy automation system, Help Scout helps your company get repetitive tasks out of the way. Advanced collaboration features keep everyone on the same page.
LiveAgent
A robust cloud-based help desk solution for excellent customer support. Equipped with a wide range of support features, LiveAgent covers all possible input channels like emails, social media comments, contact forms, live chat, or phone calls.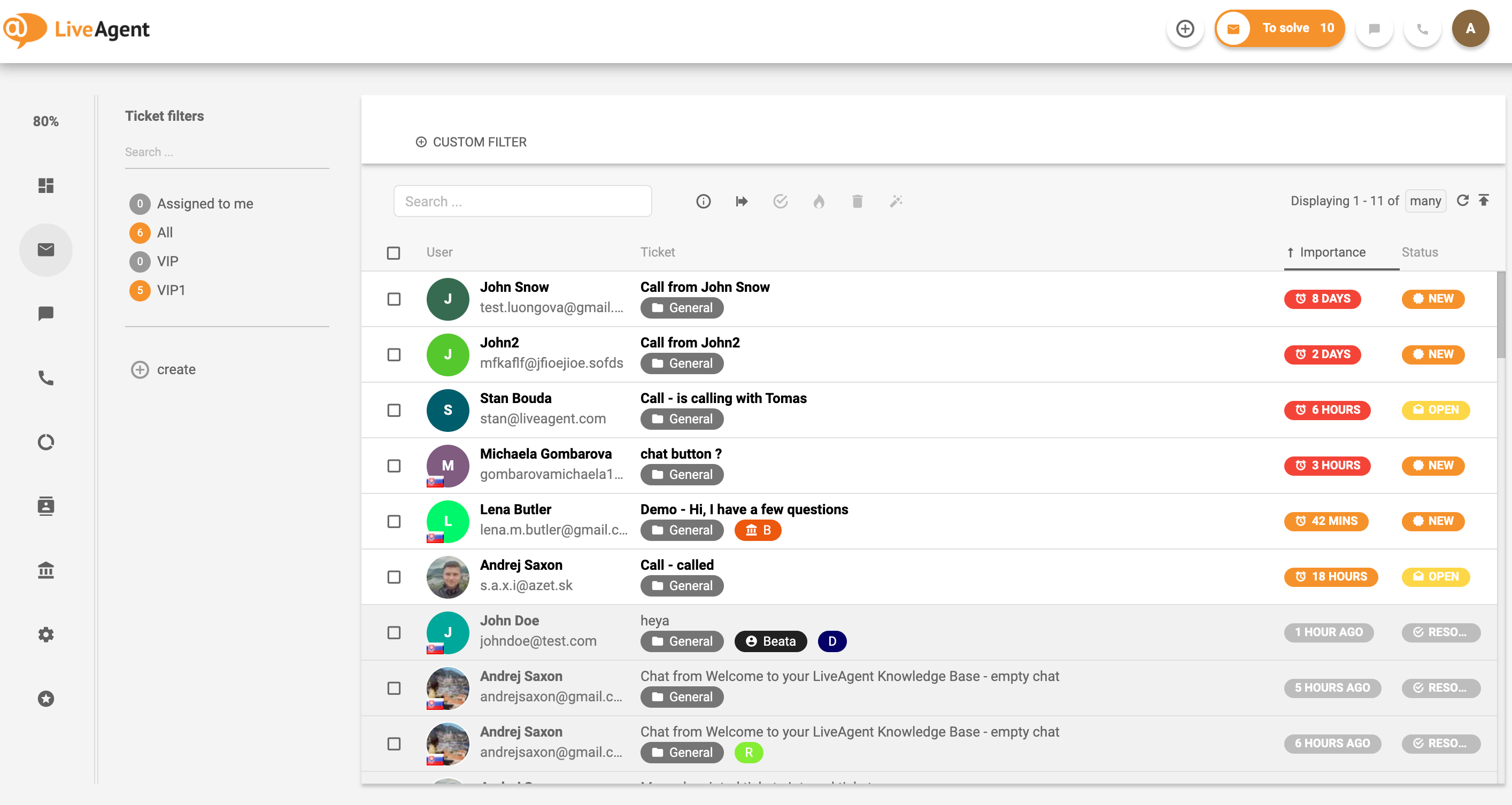 Source: LiveAgent
Some of its key help desk features include SLAs, ticketing, multiple email protocols, automation, email templates, live chat, and website monitoring. LiveAgent lets you stay closer to your customers and assist them faster.
Kayako
A unified help desk software platform that helps companies manage client requests and conversations over multiple channels in one single place. Kayako connects the dots between different support channels, customer information, and support agents.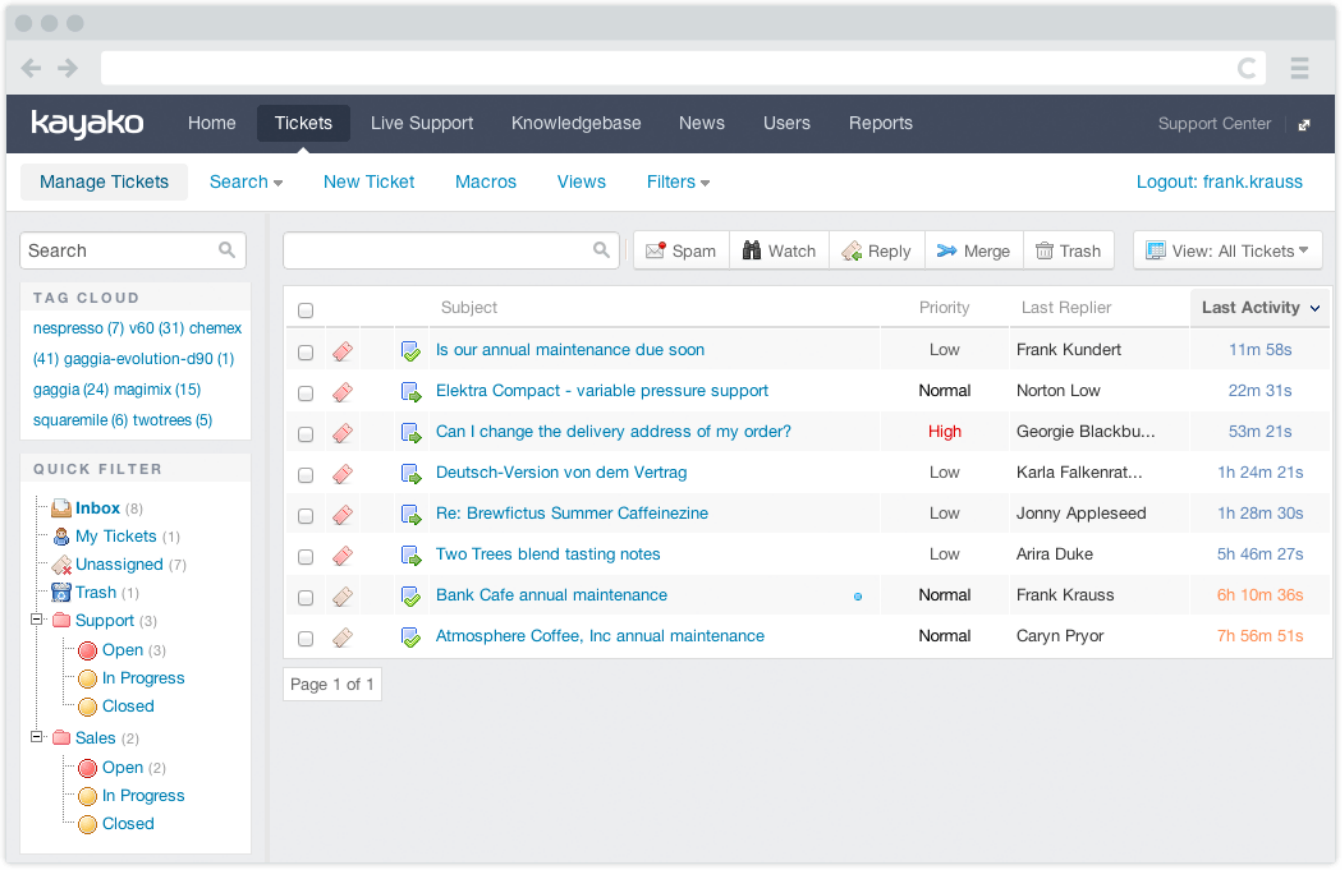 Source: Kayako
Through Kayako's help center feature, your customers can help themselves. They can get answers to their own questions quickly and easily. The help center analytics tool lets you track the phrases customers are searching to optimize your content. Companies can also build and customize multiple help centers within a single platform.
Teamwork Desk
This help desk gives you all the help desk software features you need to provide a perfect support experience. You get shared inboxes, help docs, priority tickets, collision detection, canned responses, customer happiness surveys, and productivity indicators. This way, your support team can keep customers at the heart of your operations.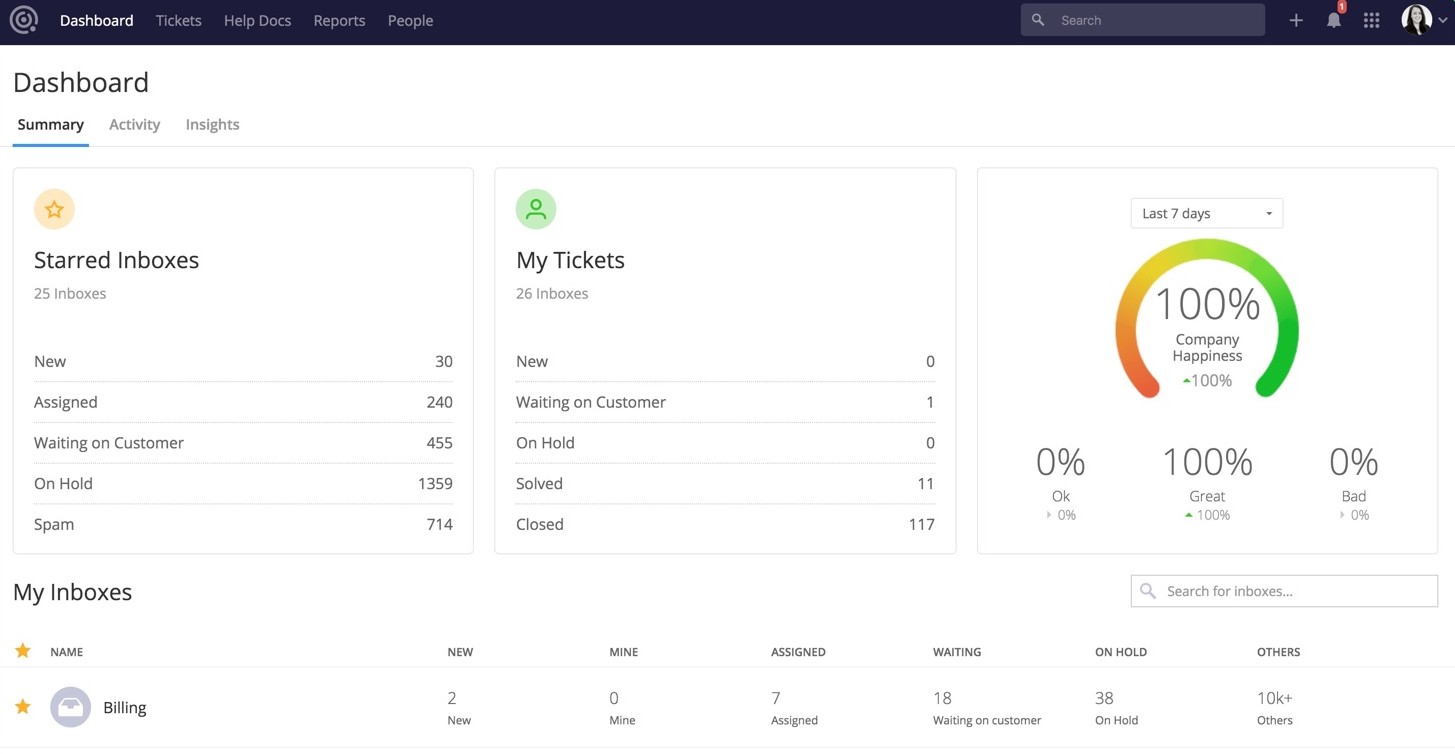 Source: Teamwork Desk
You can collect every interaction in one place and provide context-aware, personalized responses to customer queries. Teamwork Desk makes the operation of your support team more transparent.
Summing up
As you can see, there are plenty of robust and versatile help desk platforms on the market. Wix Answers is a great one, but it's not a cure-all. Now you have a better grasp of other popular customer service software options. It will help you make an informed decision when hunting for a Wix Answers alternative.
Only you know your business and client base well enough to decide which Wix Answers alternative suits you best. At our end, you can be sure that our Migration Wizard will make your help desk service transition smooth and problem-free.