If you've worked in a tech company before, then you've probably heard the term IT Service Management thrown around the office.
What is IT service management & ITSM tools
Whether it is your printer in your workplace or the very laptop you use to view this article, IT devices are everywhere these days. From smartphones to personal computers to onboard vehicular devices, these are IT systems that you, as a company, have to take care of. As any organizations grow, this list will expand further and will no longer have limits regarding hardware but software as well.
So how do you manage all of them effectively? How does a small group of individuals can handle such a big amount of devices and software licenses? Through IT Service Management tools, of course. These tools are specifically designed to help specialists solve day-to-day tasks, as well as provide support for end-to-end service management. ITSM software is key to the success and growth of any company.
Not having one at your company means you need to do all IT support manually. It also means that your company will be at a slight disadvantage in comparison to others as human error is more relevant in such scenarios. ITSM tools must accelerate and streamline every operation, manage vast amounts of hardware on a scale, and provide technical opportunities.
Before you continue reading this article, check out the video comparison of two ITSM tools: Freshservice and Jira Service Management: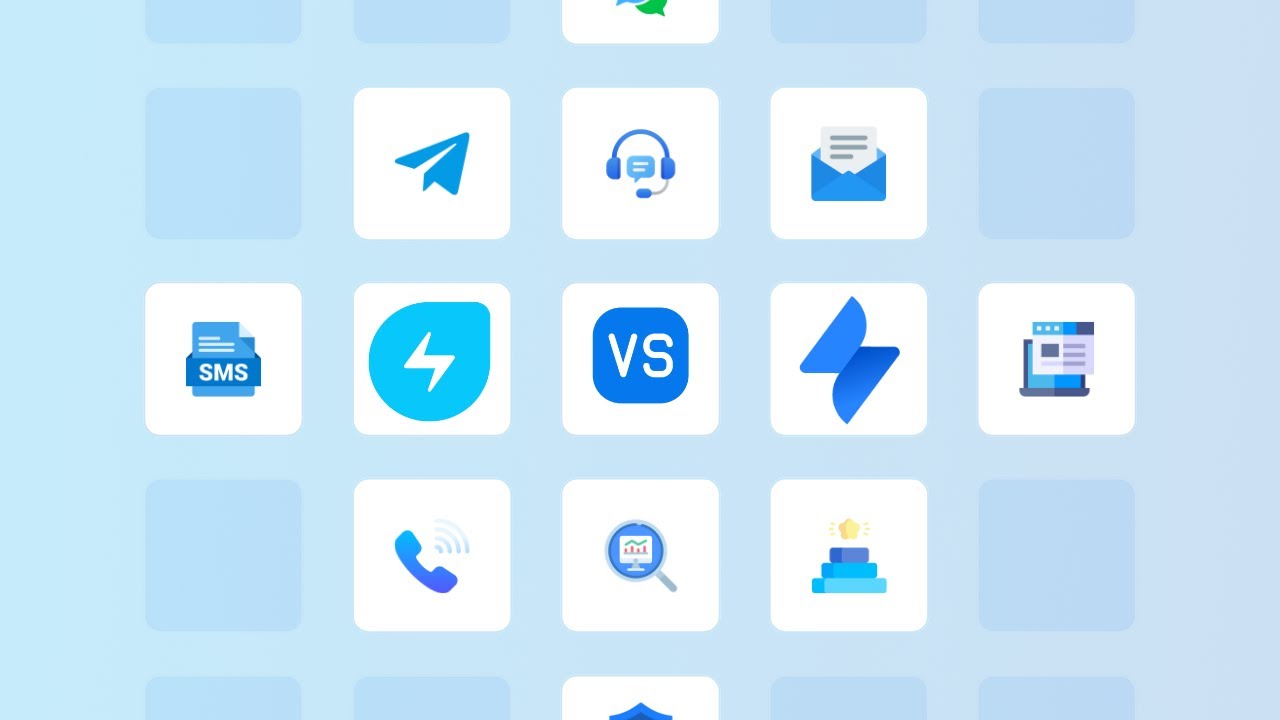 ITSM vs ITIL
Now that you know what IT Service Management (ITSM) tools are, let's take a closer look at how they differ from the IT Infrastructure Library (ITIL) tools. On the surface, both of these terms seem to be interchangeable but that is not the case as there are a couple of fundamental differences between them that you need to know before implementing an ITSM tool.
Key Differences
ITIL or IT Infrastructure Library is a set of ITSM practices that are designed to support your services. Said practices aren't tied to an organization but rather used to integrate into a working company strategy. If this all sounds familiar to you, cause it is. ITIL splits into five volumes, each of which covers different lifecycles. The stages are as follows, Service Strategy, Service Design, Service Transition, Service Operation, and Continual Service Improvement.
As we already said, ITSM software refers to a concept that encompasses all policies, activities, and procedures carried out by the company in regards to improving customer experience and service. ITSM is not a framework but an approach to service support. And this is precisely where the main difference lies. You use ITSM software to improve customer expectations of the service, whereas ITIL a way to implement ITSM as a concept in your company. You can even use some parts of ITIL processes and parts from other frameworks combined to develop a unique ITSM infrastructure.
Why Businesses Need ITSM tools, their Benefits
And now let's talk about ITSM benefits and why companies might think about the ITSM tool implementation into their workflow.
First off, both the company and the user-base will greatly benefit from you implementing ITSM. After all, ITSMs main goal is to align all your IT processes and services in a way that would boost your business efforts and help you grow as an organization. The more you grow, the better quality you can deliver, subsequently pleasing your customers even further.
The second most notable benefit ITSM brings to your organization is reduced costs for IT operations. A lot of work can be automated, and a lot of tracking work can be offset. All this can result in better ROI on IT investments and reduced service outages as you can scale your IT activities safely.
Outside of powering your IT service operations, ITSM can help you efficiently analyze IT-related problems. When everything is hooked into one solution, you can have a holistic view of the entire infrastructure, meaning that you'll spend less time searching and more time on fixing things.
To help reduce errors, you can establish gating, or more appropriately, roles and responsibilities that'll have strict access permissions. And in case you need to implement risky configurations, you can do so without hindering work as you can test stuff in a sandbox-like environment.
Last but certainly not least, ITSM delivers better transparency into IT processes and services, which is something that companies value across the board.
Best Practices for ITSM Tools
There are a ton of good practices out there, but we've narrowed the best ones into a five-step guide that you can use when implementing ITSM solutions. The steps are as follows:
Step 1: Carefully study your IT operations and learn about the gaps
To get this straight, there isn't a one-size-fits-all approach when it comes to IT Service Management. As a rule of thumb, you must define what early goals you'd like to accomplish and start working from there. Carefully study the process you have, the tools you want to use, and the people you'll assign to the workflow. Another thing to do is to learn about the risks and prepare a backup plan in case things go south.
Step 2: Notify, educate, and convince all shareholders and stakeholders about the ITSM implementation process
For many, the benefits of implementing an ITSM tool are not clear. Many shareholders will not be willing to commit to such a financial move as the profit forecasts will be left muddy. It is your responsibility to educate through webinars, workshops, and presentations that ITSM tools are worth the asking price.
Step 3: Define and establish success factors and keep a close eye on KPIs
While for many companies, these are already established, some might not know exactly what to track. We suggest that you keep a close eye on these seven metrics in addition to the ones you might already have:
Lost Business Hours - How much time has been lost due to the unavailability of IT services.
Succesful Changes - The number of successful changes you've made to the number of moves done.
SLA Compliance - The number of incidents resolved within an established SLA timeframe.
Soft and Hardware Utilization - Number of licenses and tech used.
Ticket Cost - Expenses made for IT support divided by the monthly number of tickets.
Problem Resolution Rate - The time it took to resolve issues.
Reopen Ratio - The number of tickets reissued after they were marked as solved.
Step 4: If possible, employ tools that'll help you automate the process
There are many examples of how to do this but most of them always refer to a help desk solution. If you have such a system, then you probably already know what aspects of the implementation process you can automate. If you don't have such a system, consider exploring your options, they aren't that expensive if you look carefully.
Step 5: Create a feedback look between end-users and workers (stakeholders)
The more your users communicate with your stakeholders, the more accurate changes you can establish. You must also make good use of forms and questionnaires as these will help you extract the information you need. If you get lines such as "Alex was amazing, he helped solve my issue" then this is bad as you don't have any specifics as to what Alex did, and what made the service so memorable.
These practices aren't universally applicable and aren't mandatory as they serve mainly to guide you. If you feel like you can skip some steps, then we see no reason why you shouldn't.
How to Pick the best ITSM Tools
So we've discussed the differences, talked about the best practices, let's now take a look at how to make the right decision and how to make your ITSM tool requirements template.
Align the Tool With Your Needs
Let's start with the basics. Your ITSM system should power-up your business activities and help you reach your financial goals. Otherwise, you'll be spending your budget on things you don't need. So, try and link your current IT processes to the tool in question. If you see that a feature can facilitate your problem management, consider it.
Consult with Experts
Take a good look at the system, but what's even more important is to consult with an ITSM tool selection expert — having someone who knows such tools from the in and out will help you in ways you couldn't imagine. The expert will not only know what you might be looking for but will show you features and possibilities you haven't even considered.
Settle on a Budget
Setting a separate budget can prove to be a viable strategy as that way, you won't go overboard and make the entire implementation process faster. It is advisory to add some "wiggle" room to your entire spending budget but it shouldn't be more than a quarter of the entire budget.
Make a Checklist
When browsing for a tool, it can be tempting to use a system packed with many cool-looking features. And that is the whole point. They are cool-looking features that you don't need. Make a list of functions that you need 100% and then make a secondary list where you can outline "nice to have" things. Once every issue (or at least most) in the essentials list is addressed, then you can proceed to look at the secondary one.
Top ITSM Ticket Tools Examples
And now for some recommendations of popular ITSM tools. We've gathered some of the best ITSM tools the industry has to offer, so if you find any of these compelling, have no worries as they are worth your time and money. So, now on to the top 5 itsm tools.
SolarWinds
Designed to help companies manage networks, IT infrastructure, and establish cybersecurity, SolarWinds is a powerful ITSM ticketing tool that will serve you well for years to come. It has a ton of different features that you can use to automate work, as well as it has a good amount of integrations that'll help you manage software licenses.
ServiceNow
Built with customer support in mind, ServiceNow is a robust IT service management tool and ticketing system that you can use to great effect even in smaller enterprises (those with less than 1000 people on board). Also, as part of the tool is the Configuration Management Database (CMDB), which you can use to help in automating manual operations.
Freshservice
Part of the Fresh family of products, Freshservice has a single mission of providing companies of any size the necessary tools to deliver excellent customer service. Straight out of the box, Freshservice comes equipped with a plug-and-play ITIL that complies with the best practices. You can scale the tool in both ways and even power it up with extra functions thanks to the native integration suite.
ManageEngine
Equipped with best-in-class, ITIL-ready features, ManageEngine has gained a reputation of being a powerful tool that delivers the fundamentals. Yet, what makes it work for both small and large companies is its complete lack of need to code things. ManageEngine offers codeless customizations that help non-tech companies leverage the benefits of ITSM suite faster, and speed things up for companies that have the means to code additional functionality.
SysAid
SysAid has been on the help desk market forefront for decades now. It is known to deliver a good combination of customer-centric functions and proper asset management and problem management functions. It is also one of the few tools that offer a feature-complete mobile app. Whether it is setting up automation or tracking hardware or software licenses, SysAid does its job.
Final Notes
We salute those who made it to the end of the article. It has been a long one, hasn't it? Anyways, what are your thoughts on the best ITSM tools? Do you think that your company needs one? If so, we can help you move your stuff to the ITSM system in a fast and painless manner. Just drop us a message, and we'll be sure to get back to you. But for now, thanks for joining and we'll see you next time.