Over the past couple of years, there has been a huge resurgence of all kinds of service desk tools. Many new products have appeared and some of them became industry settlers, yet with all these positive developments, you would think that no matter which one you go with, you'll solve your issues.
Unfortunately, that is not the case as more companies emerge, the higher the standard bar becomes. Yes, everyone is trying to stand out, and some even go as far as re-develop their existing solutions to meet the industry standards. But we digress, what we want to talk about is what is the difference between a Service Desk and Help Desk. The debate over which one is more useful was never so relevant. It's all because they try to tackle the exact same issues but employ different methods.
Thus, with all this in mind, let's determine what is a Help Desk, a Service Desk, and which one is for your organization.

What is a Help Desk
Before we jump into direct comparisons, we'd like to cover each tool individually. It will allow you to understand their key differences. We'll start with a help desk software comparison. So, to begin with, a Help Desk system can be described as a system designed to help you solve issues that are there or might arrive in the future. Generally speaking, issues that we've mentioned are usually of technical nature. A good example would be granting access to a certain tool remotely. Or configuring a printer through software.
Although, keep in mind that these are sole examples as such tools are far more capable. After all, today most companies use a help desk tool because it is the number one place where your customers will end up communicating without staff. Typically, a help desk tool should be able to perform such functions:
One place for all contacts. No matter the case, your customers will always know that they will be able to contact you through a wide range of channels.
Provide solutions to questions. All your install base will get answers through a self-service portal, or through direct agent communication.
Boost your agent productivity. Due to agents having a reliable and functional workflow and knowledge base at hand, they can easily answer consumer questions, issues, and complaints.
Assess customer happiness. Gives your customers the means to rate your service and their satisfaction with the product.
Variations of Help Desk Tools
Different types of help desk systems are available to the masses. Among the most popular and widely used is the following list:
Customer Service Help Desk
Business Help Desk
IT Support Help Desk
If we look at them a bit closer you will notice a huge difference between all these systems. While they do share a lot in common, they strive to solve different issues. For instance, an IT support desk can ensure that the hardware your team is using will operate as intended. You will also be able to reset your password in case of necessity. On the contrary, there's the customer service help desk tool that can help you answer customer questions about your services, products. Lastly, there is the business help desk that is the most packed of the bunch. With it, you can help your other departments such as HR, finance, and lawyers.
Reasons to Use a Help Desk
While there are many reasons as to why you should use a help desk system, we find the following points to be the most prominent examples.
When you use an email as a primary communication tool. We understand that some companies might even benefit from using an email. However, it is far from optimal for companies that grow fast. And it's not just companies that grow fast will struggle, your people will have a hard time prioritizing work and request which will eventually lead to poor customer service.
Allowing your customers to help themselves. This might seem like an easy task to accomplish but you would be surprised as to how many companies think they could get away using a forum page to help their customers. Having a dedicated knowledge base will not only help your customers. It can also be used by your agents to direct people towards solutions. Whereas a proper FAQ will provide a more streamlined service during sales and aftersales service.
Track the health of your customer support. A good help desk system will allow you to track a wide range of metrics, including but not limited to, volume, satisfaction, resolution rate, and perhaps the most important one, ability to see how each agent performs and what are his/her bottlenecks.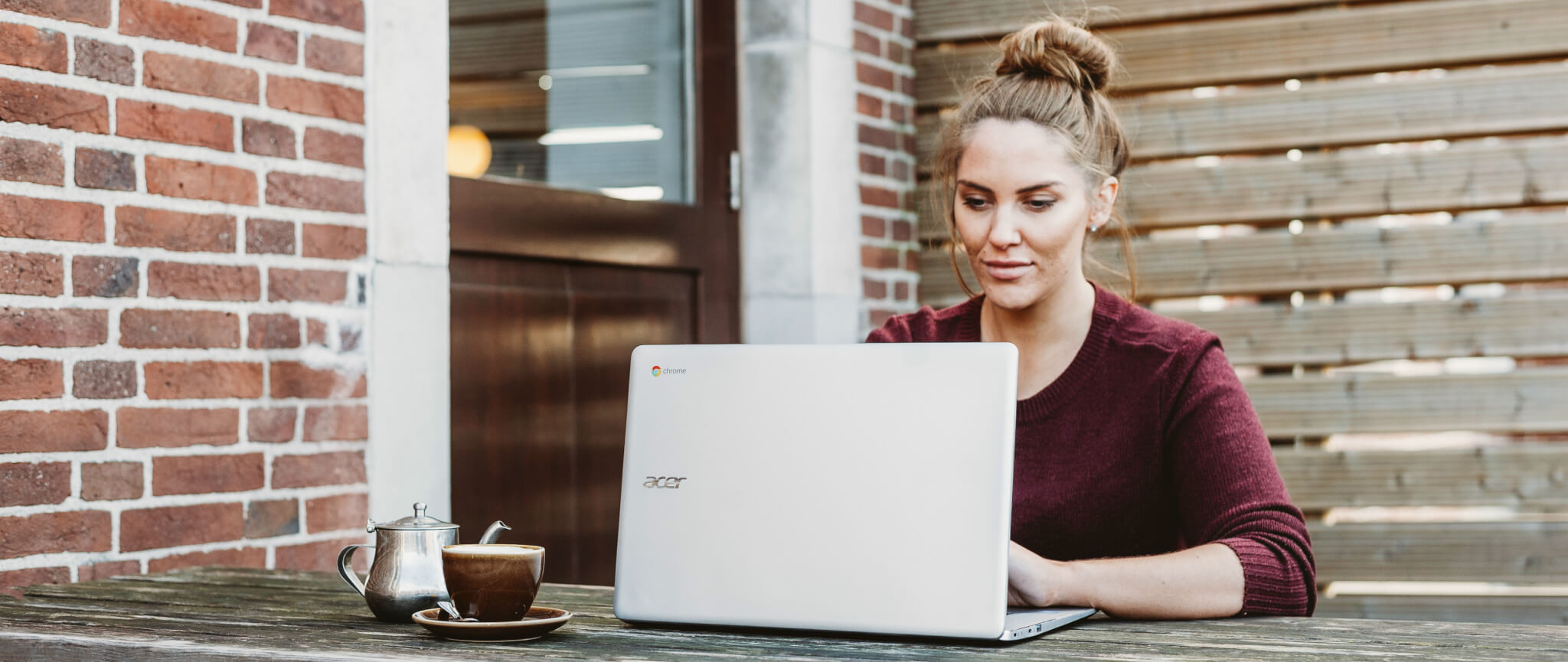 What is a Service Desk
Now that we've covered what is a help desk, it's time we take a look at the other side one the coin. So, a service desk is a tool that gives customers, partners, and suppliers a single communication point for both questions and incidents. These tools are made to provide a proper, continuous workflow. Plus, they can facilitate a synthesis of business processes in the service supervision infrastructure.
Outside of the above-mentioned, a service desk can accomplish a myriad of things that aren't exactly related to IT. Here is what a service desk can perform additionally:
Uninterrupted Service Development. Analyze and process each and every opportunity to improve IT operations and functions.
Transformation. Will provide a number of precaution mechanisms that will safeguard your workflow no matter the scope of the shift.
Strategy Improvements. Can help you assess the current service range and devise a plan that will let you modify and add more services as soon as the demand is there.
Service Design. Will allow you to fully evaluate a new service whether it can meet your current and future needs. Additionally, you will see if there's the possibility of implementing one on the fly.
Variations of Service Desk Tools
If we compare service desk software to help desk software in terms of types, then you'll immediately notice that there is a huge gap between them. For starters, there are many different types of service desk. These can range from Service Desk as a profit center to a multilevel service desk, and many more. They aren't bound by a single classification but they are generally divided by these three types, namely:
Local Service Desk
Centralized Service Desk
Virtualized Service Desk
The main difference between them is quite complex once described. Thus, we'll start this service desk software comparison with defining what is a local service desk. A local service desk is generally referred to as a division that is closely related to the community it serves as it gives a clear visible presence, and sports a local language. A centralized service desk, on the other hand, is designed in a way that will reduce the amount of required staff as everything can be done through a hub service center. Lastly, there's the virtual service desk system that will allow you to set up "virtual" service desk systems without the need to actually reside there. Technically, there is a fourth option dubbed as "Follow the sun" that aims to provide round the clock, worldwide service. It's basically a combination of all the previous service desk iterations.
Reasons to Use a Service Desk
Just as we did previously with the help desk section, we'll continue to follow the same pattern. Thus, as part of our service desk vs help desk analysis, we would like to show where you can use a service desk and what it can give you in terms of benefits.
A holistic approach to customer service. A service desk will allow you to provide a more modern, centralized service. It's all because of the fact that you can unify a wide range of channels into one place. And thanks to the added Service Level Agreement module, you can even set in stone customer expectations.
Ease the process of staff recruitment and retention. While it's true that there are dedicated HR tools that can do this job significantly better, we do want to stress that it is very convenient to have a huge number of features in one place. With a service desk on your side, you can gamify your work, as well as attract new employees through knowledge base systems.
Generate greater results with better data. Lastly, there is the ability to gather high-quality data using omnichannel capability. With a service desk on your side, you will be able to gain accurate results regarding sales, new customers, and most importantly, your bottlenecks.

What is the Difference Between Helpdesk and Service Desk
Now that we've covered the basics about each tool, we can finally determine the key difference between the service desk and help desk. And the answer couldn't be more obvious. If we look at service desk vs help desk, you will see that one is made for internal improvements, whereas the other for is designed for customer care.
It's true that you can use both of them to achieve higher customer satisfaction, improved workflows, and higher sales. But that wouldn't be as effective as it can be because each of them is created for certain scenarios. We suggest that you look at your glaring issues and ask yourself if you can tack them using one tool or the other.
To Wrap It Up
Essentially, no matter how many times we put a service desk vs help desk. It will always be up to you to determine which one is for you. After all, if you find a help desk system to be exactly what you've needed, then more power to you. And if you like the functionality a service desk brings to the table, give it a shot. But for now, that's about wraps our helpdesk systems comparison.
P.S. Our automated migration tool supports migration from or to both service desks and help desk. So, if you are ready to transfer your data to one of these, try to set up a Free Demo Migration. And in case you have more questions, feel free to contact our team for support.