When working with help desk solutions, there is a time when you realize that your system either doesn't have the feature you need or lacks the integration option to enable that feature. Often, this lack of options or features results in a considerable disadvantage and, therefore, loss of potential sales.
Help desk software is robust, full of different functions that help you accelerate your workflow. When moving from Zendesk, your currently established operations mustn't be hindered in any fashion while running your new system. So, how do you pick this system and not miss out on certain functionality? Should you be using two tools?
No, you shouldn't. You need to approach this transition methodically, which is why we decided to compile a list of the best Zendesk alternatives for you to choose from. This isn't the definitive guide, as each company's needs are different. What we mean is that not all solutions on the list will fill the bill.
However, we made sure that each selected tool has enough wiggle room to make it feasible. But enough with the introductions, let's take a look at the Zendesk alternatives themselves.
The Comparison Guide
When it comes to Zendesk alternatives, the list of potential candidates can be massive. Zen is a popular solution, and there are many commercial and open-source Zendesk alternatives to choose from. We won't be doing that but instead focus solely on paid systems as they get supported and are constantly updated by their respective vendor.
As for the analysis itself, the criteria process is quite simple. Every Zendesk alternative we'll be looking at should have a set of specific features that either replicate the end-functionality or are close enough to be considered as a solid substitute. If a help desk software on the list is missing something, it wouldn't be considered as a disadvantage, but it will make it a less desirable substitute to Zen.
Last but not least, we've limited this list of Zendesk alternatives to just five entries. The reason why we did so is that we want to focus on the quality of the analysis rather than the number of entries.
Also, before we start, keep in mind that these aren't Zendesk Guide alternatives as that is a separate product. We'll instead be focusing on help desk software. Thus, without further ado, let's dive into the Zendesk alternatives themselves, this time for real.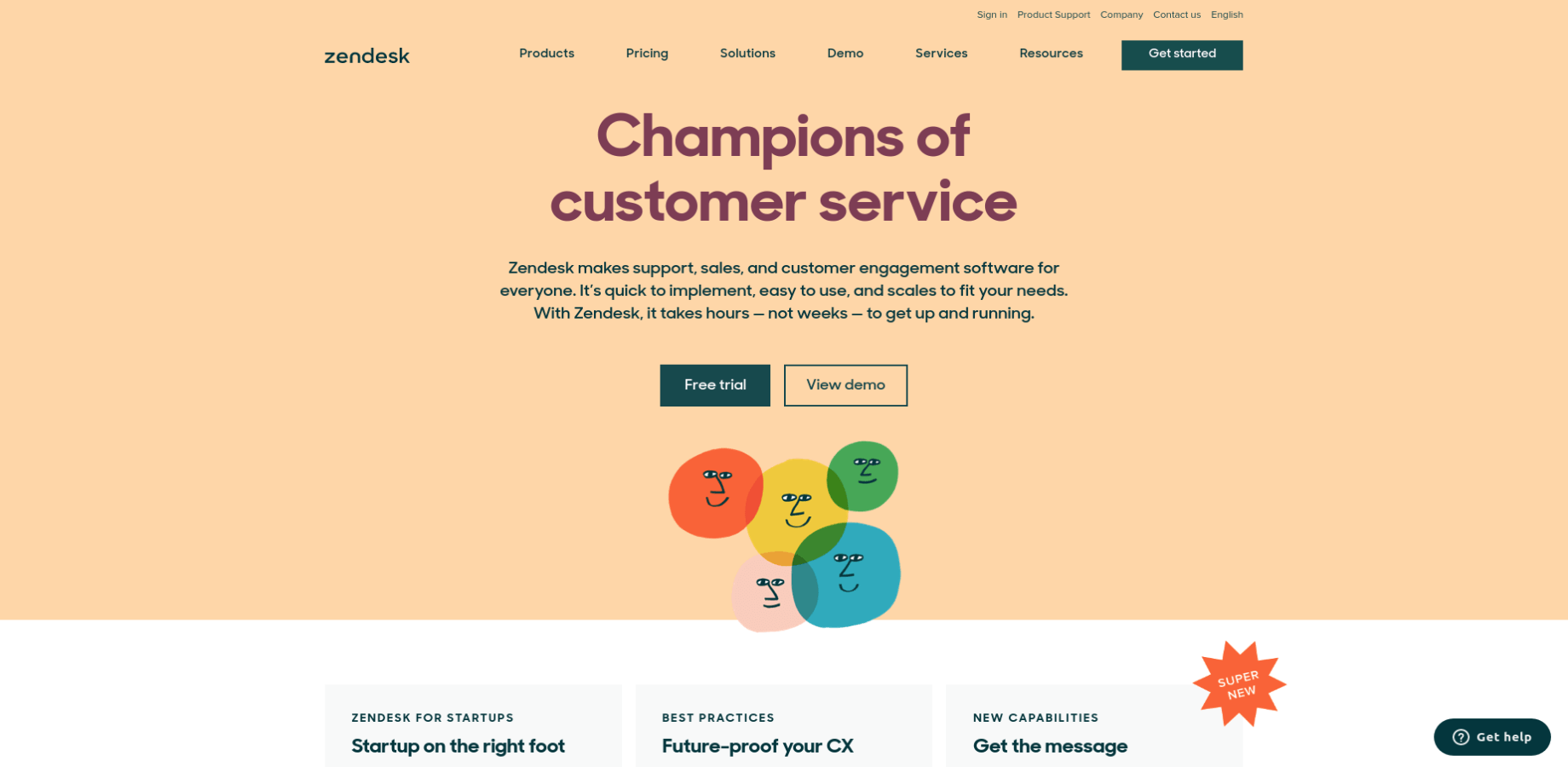 Jira Service Management
Similarities
First on our list is Jira Service Management. This tool is often viewed as the best alternative to Zendesk if you are working in the IT space. Like Zendesk, the system is equipped with a range of tracking and management tools. Yet, what connects the two are the following list of characteristics:
Feature clean and fast UI;

Do not need any kind of manual updating;

Have dedicated customization options;

Have dedicated tools for mobile management;

Encourage your current customers to leave feedback;

Can connect with a wide range of platforms.
Differences
These are all similar points that the two tools share. However, as a Zendesk alternative, Jira Service Management has its fair share of differences that fundamentally change the way you use the tool. The changes are as follows:
Zendesk is designed to handle customer-to-agent communications due to the ticketing system, whereas Jira is better used for managing IT and software development projects;

Jira is better used to track different activities across projects, issues, teams, and even users. Zendesk, on the other hand, is aiming to ease the process of automation, knowledge base build-up, and other customer-centric things;

As a Zendesk alternative, Jira requires a little bit of set up before you can start using the tool. Zendesk, in this regard, is much more streamlined and allows you to use the platform as soon as you log in.
Bottom line, Jira Service Management, among many Zendesk alternatives, is a great choice. However, it will not work well in non-tech companies. If you are working in the customer space, there are better options. Yet, if you are already using Attlassians other products, this is a no-brainer.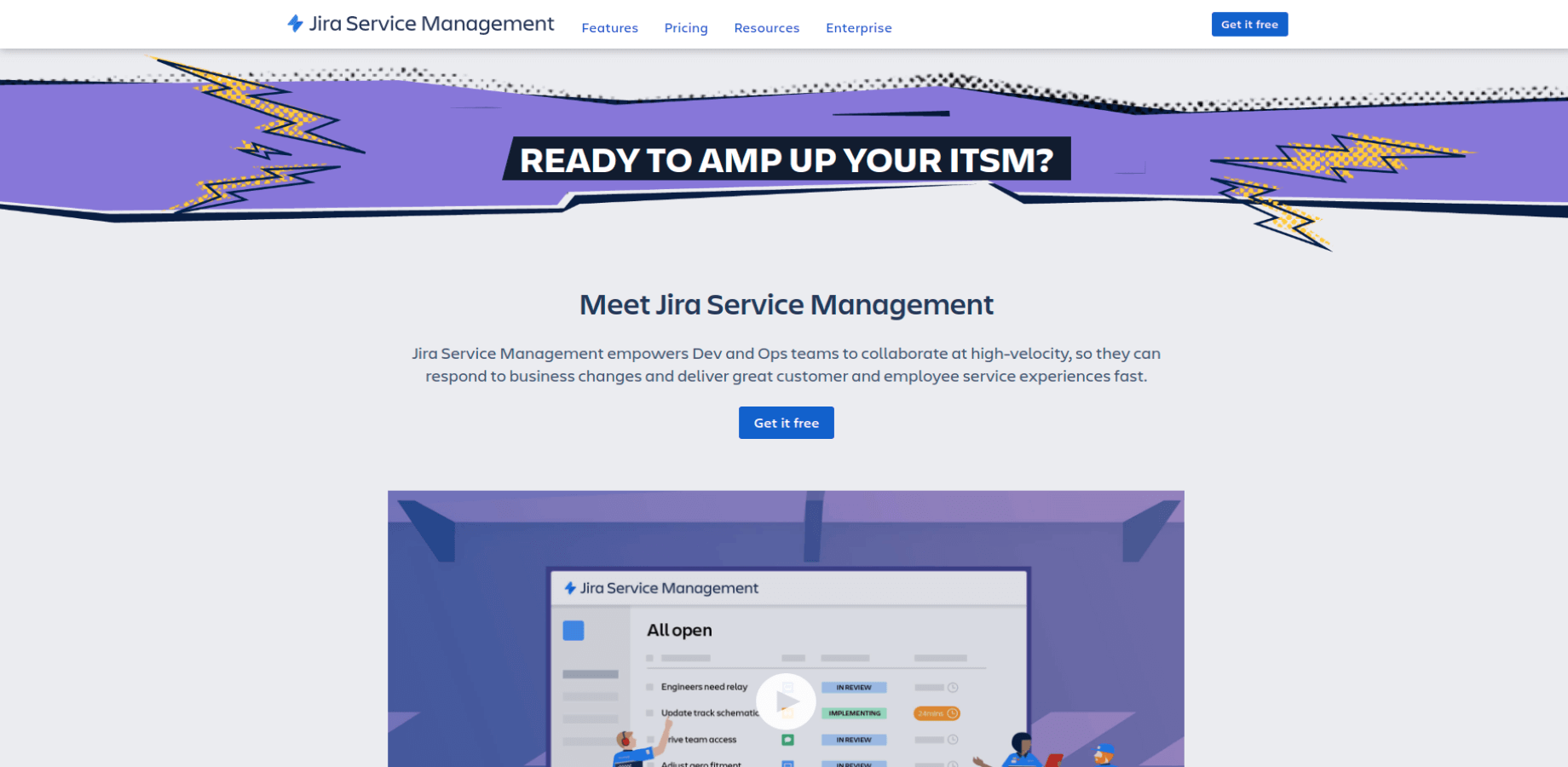 Freshdesk
Similarities
The second entry on our list of alternatives to Zendesk is Freshdesk, and, unlike Jira, this is a much more direct comparison due to the fact both Freshdesk and Zendesk are help desk solutions. They have both been long on the market, and they truly do share a lot of functions. Here are the key ones:
Customization and branding is very easy;

Both tools can convert customer inquiry into a unified ticket-form;

Each tool is properly supported by the vendors;

Both Freshdesk and Zendesk can route support lines into one customer service hub;

Each platform has a dedicated AI bot system;

Automation suites, while different in design, can still achieve the same results.
And as a side note, if you are looking for an alternative Zendesk in terms of integrations, this is the best one as they have practically a one-to-one list, minus the native ones.
Differences
While both tools have a lot of key similarities, there are things that are different. However, keep in mind that these aren't as prominent as some of the other entries on our list. And there are only two of them, to begin with. Nonetheless, here are the differences:
Live chat functionality in both tools is pretty similar but only on the surface. Take, for instance, Zendesk. Their Zendesk Chat option is considered to be a separate platform that requires extra expenses, whereas Freshdesk has Freshchat attached to the core plan;

Dashboard functionality is another aspect where both tools differ. Freshdesk is the more accessible one as it was made for smaller businesses. If you are such, then you'll notice this immediately in the feature set. Zendesk has dashboards, too, but they were made for large organizations, which are reflected in the various role, message sorting, and integration options;

Zendesk's reporting system is not as fast as Freshdesk's implementation due to added functionality.
You can learn more about the platform and how it compares to Zendesk in our dedicated in-depth Freshdesk vs Zendesk review. It includes other comparison aspects such as pricing and the history of each platform.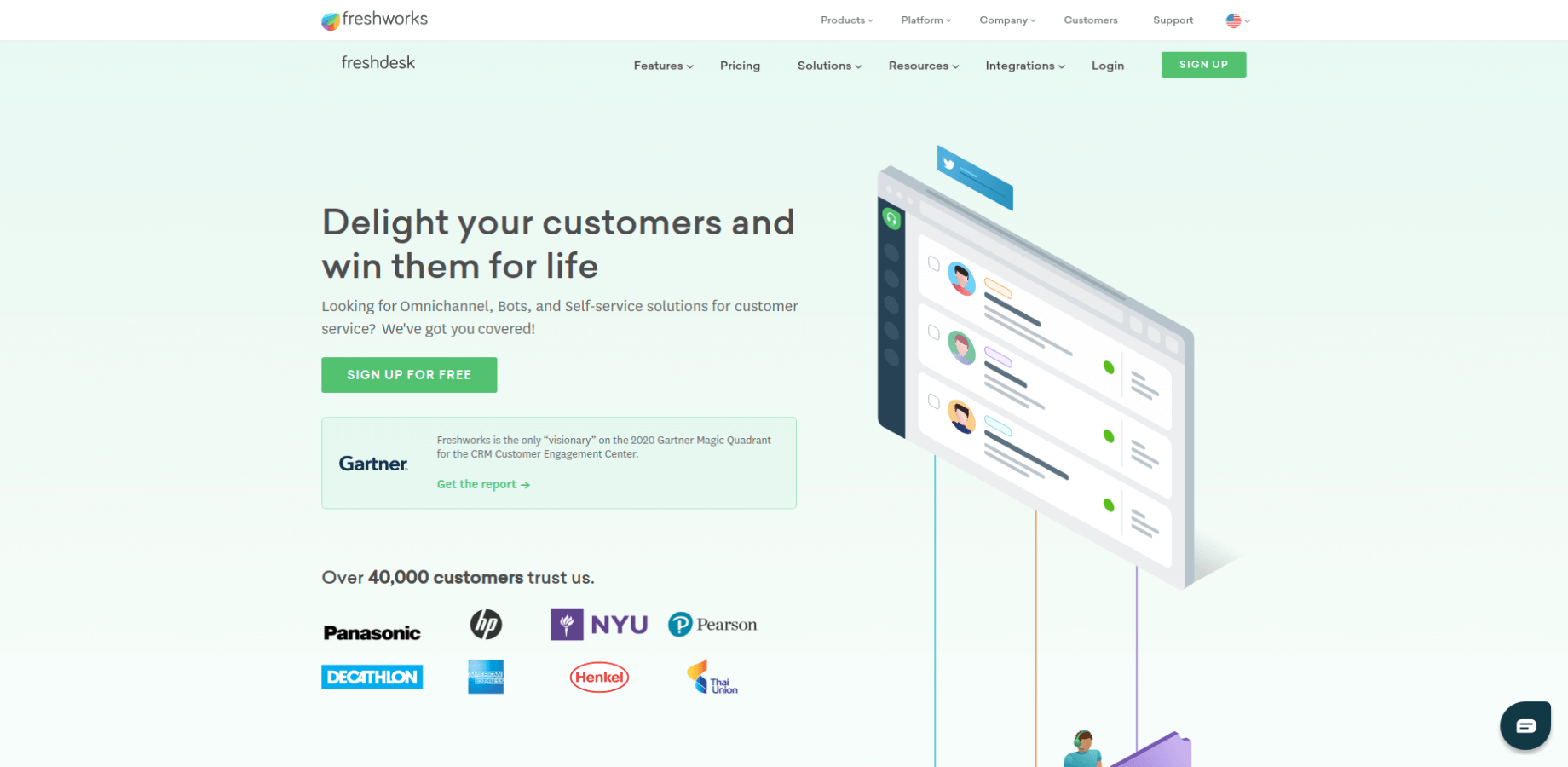 Help Scout
Similarities
We were quite skeptical about the inclusion of Help Scout into our list of alternatives to Zendesk, but we are glad we did as the tool evolved significantly since we last took a look at it. It not only got a ton of fresh new features but extended its integration list to support both obscure and popular platforms. All these developments made it a perfect alternative to Zendesk, so here's what the two have in common:
Just as Zendesk, Help Scout has a proper omnichannel ticket management tool;

Each system has proper knowledge base modules, complete with built-in editors;

Help Scout has a vast amount of third-party integrations, just like Zendesk;

Both Zen and Scout have separate reporting systems for every feature that needs it;

The two tools have the option to set up a shared inbox.
Differences
A great deal of Zendesk alternatives aims to add similar features to their roster, and Help Scout is the same. However, Zendesk goes a bit deeper and adds a few things of their own that can undermine the efforts Help Scout has been putting out:
One of the key differences between the two tools is that Zendesk supports more platforms, and the quality of apps is better. For instance, Help Scout does have a native app, but it isn't as developed as Zens;

Help Scout is not suited for large businesses. Zendesk is better in this regard as, when it comes to accommodating fast growth, you don't need to think that you'll outlive the feature set since they were made with enterprises in mind;

Zendesk's reporting tool is a better option if you are working on a global scale. It not only crunches numbers faster but can be automated on a brand-by-brand basis, something you can't do on Help Scout.
As with our previous entry, Freshdesk, we too did an in-depth or, dare we say, definitive Help Scout vs Zendesk review back in the day. Many things have changed since the day it was published, but some points remain valid, so be sure to take a look.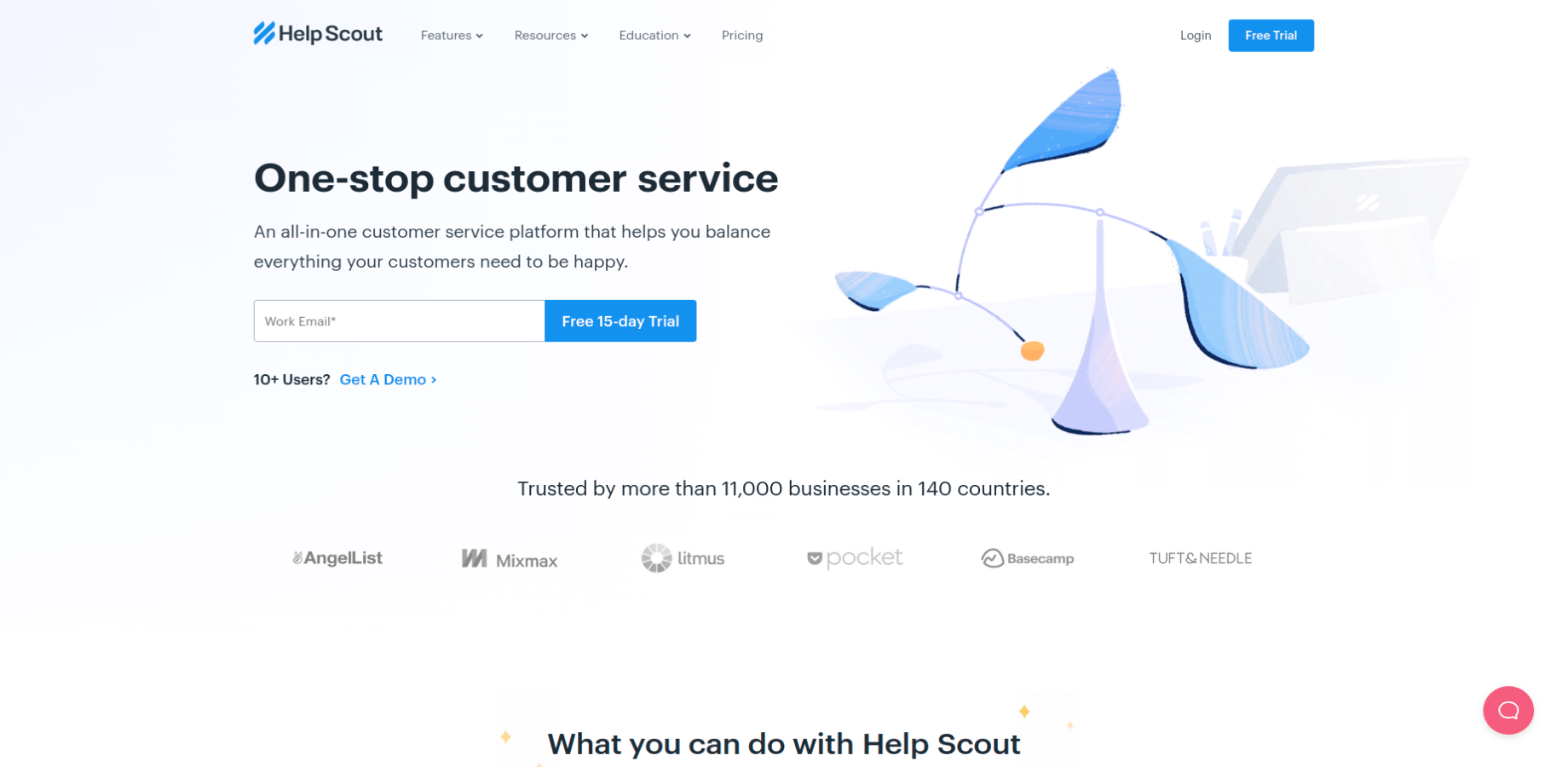 Kayako
Similarities
Kayako has been on the list of Zendesk alternatives for as long as we remember. And to the surprise of none. It is a powerful tool that has a huge install base and various features you can't find elsewhere. They aim to be the next Zen, and it is reflected in the following:
Kayako makes a strong emphasis on intelligent self-service;

Both tools are equipped with dedicated collision prevention mechanisms;

Just like Zendesk, Kayako allows you to set up in-app SLAs;

Each tool comes with well-documented mobile SDKs;

Kayako and Zendesk share a lot of integrations.
Differences
And as a tradition on this list, Kayako does have its share of differences that you must learn before you opt-in. There aren't many of them, but they will surely impact a considerable amount of potential users. The differences are as follows:
Kayako doesn't provide an extensive list of chat statistics, only basic info that still can be used but, in large scenarios, wouldn't be enough;

Kayako mobile application, while has a lot of features, isn't good enough to work on-site remotely. Especially with the fact that notifications aren't always coming through;

Kayako likes to play it safe. Sometimes even too safe as there hasn't been an innovative feature from them for a long time. You won't be getting an exclusive function here.
Kayako has the potential to be the best tool on the market. What they are currently offering is top-notch quality, but don't expect to see anything groundbreaking from the vendor as that is not their focus. Still, if you need reliable features at a reasonable cost, this is a solid alternative to Zendesk.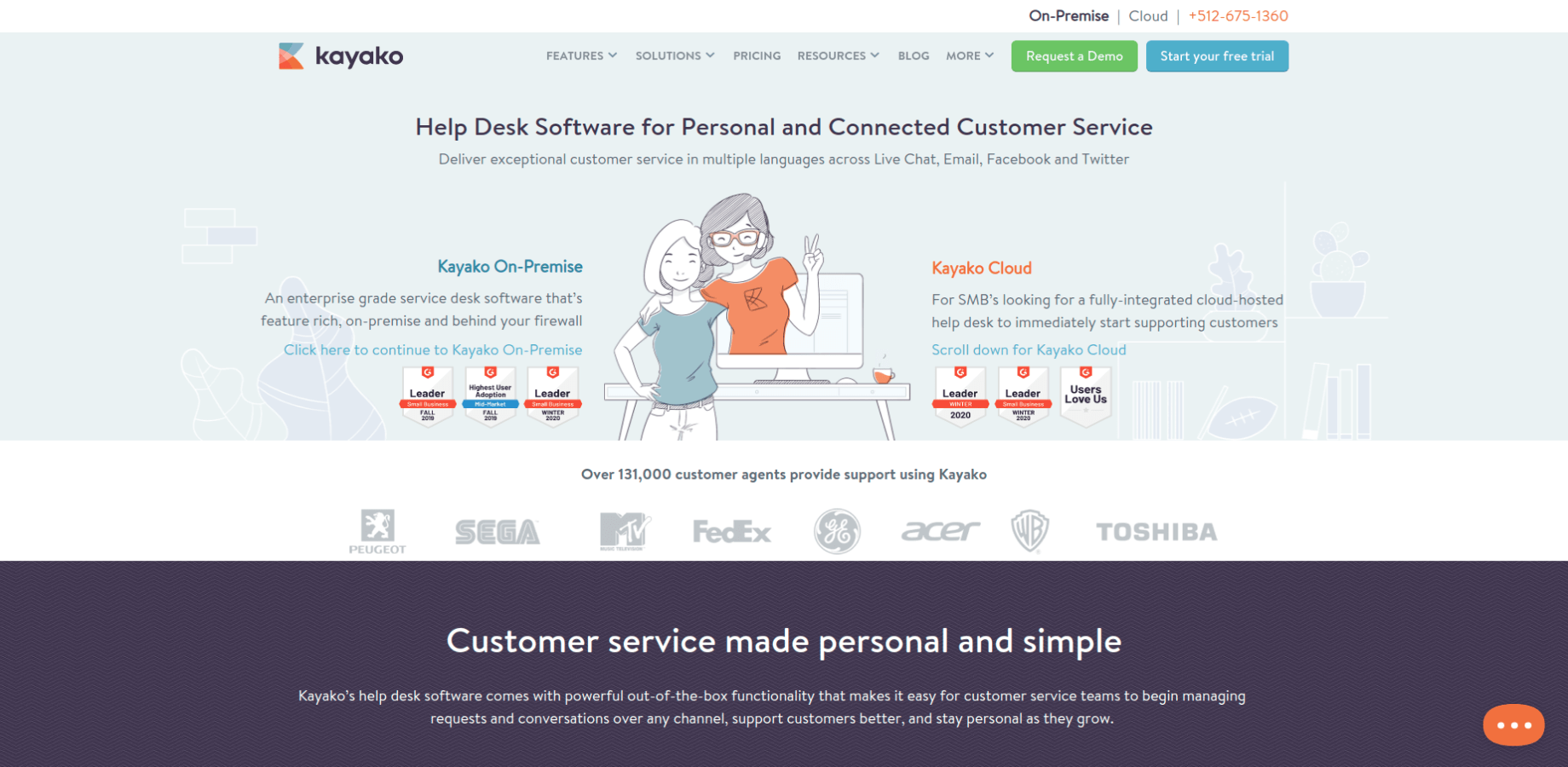 Zoho Desk
Similarities
And last on our list is Zoho Desk, a help desk solution that takes functionality, user experience, and experimentation as key to delivering a good service. This is one of the best tools on the market in that it provides a vast majority of features found in Zendesk and tops them out by giving a few of their own.
The ticket response tool is pretty much identical. In both cases, you can select how the ticket will be responded to in your live chat, email, in-app message system, social media, phone, and website;

Both tools have a carbon copy self-service module. You get access to community forums, knowledge base, customer portal, FAQs, self-service portals, etc.;

Both systems have practically the same amount of automation options, with the only difference being is where you can apply said automation;

Both systems have the same collaboration features, and in the case of Zoho Desk, you get the bonus of Zia recommendations (Zoho's AI assistant).
Differences
There isn't much we can say about differences as both tools are pretty much the same. The only discrepancy we've noted is that they are priced differently, and they scale differently. Zendesk is the more expensive system, especially at the premium tiers, whereas Zoho is cheaper but less scalable.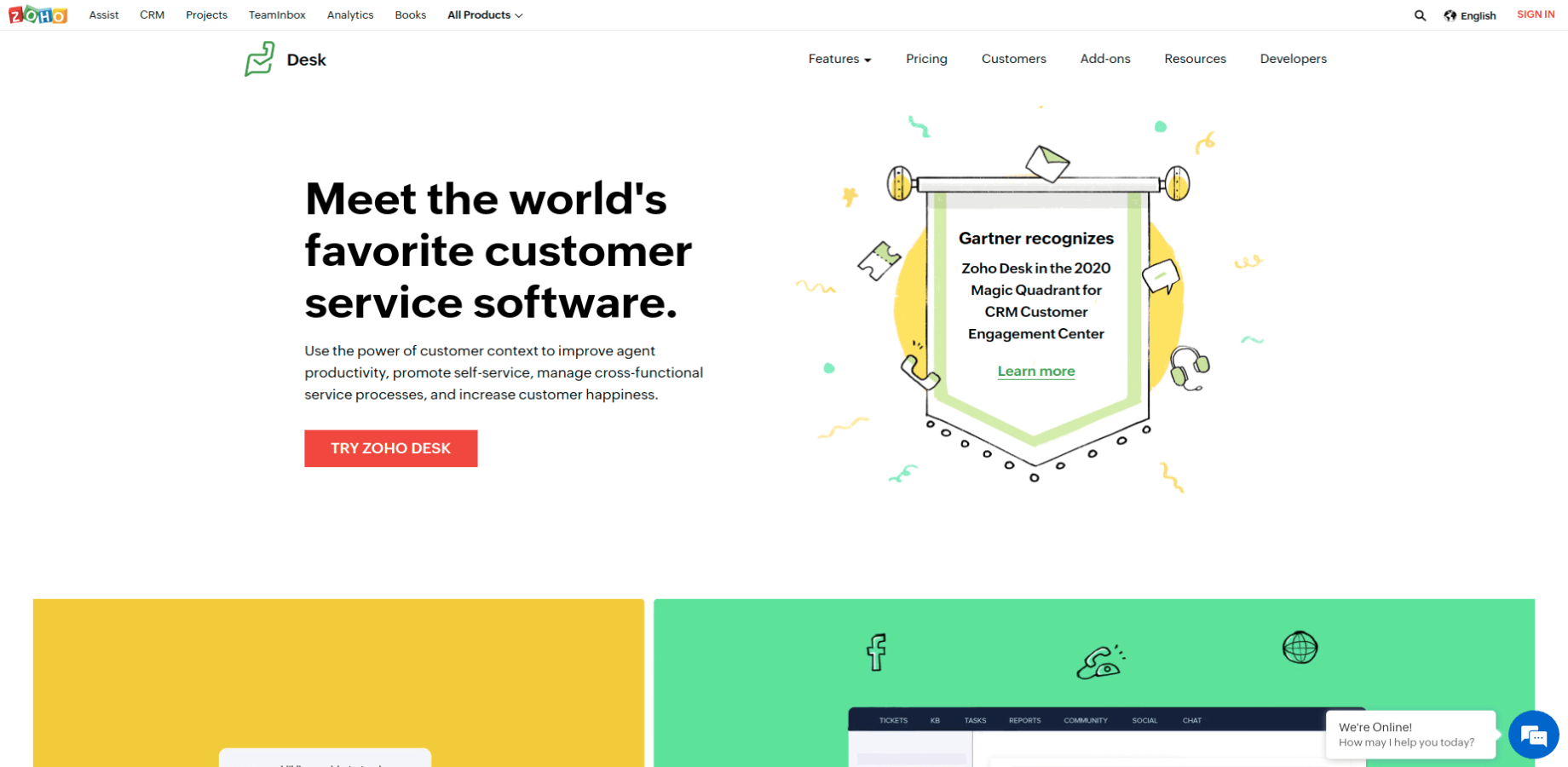 Final Notes
And there you have it. Many help desk solutions aim to be the next Zendesk. They are the leading supplier of help desk software and they aren't staying in one place when it comes to innovation. Still, that doesn't mean that there aren't alternatives worth looking at.
All of the above-mentioned Zendesk alternatives are incredible help desk software, and you can be completely sure that you'll get your money's worth by picking any of them. If you need help moving your data to any of these tools, you know the drill, hit the chat button, and we'll get you going in no time. But for now, thanks for joining.