How to Connect Freshdesk to Migration Wizard
To migrate from Freshdesk, please input the following info:
the Freshdesk account URL;
your Freshdesk API key. Follow this link to get your Freshdesk API key.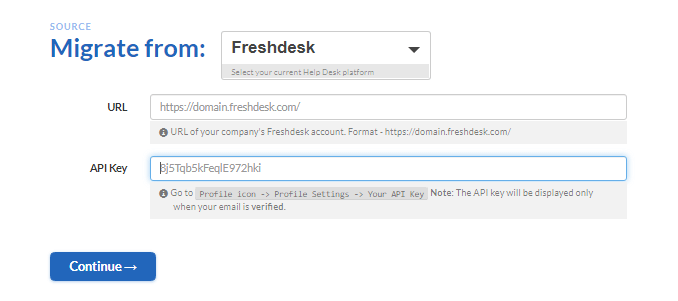 Note:
before the migration, disable the notifications in Freshdesk. Go to Admin > Email Notifications > Agent Notifications and Requester notifications and disable email updates, so neither agents nor customers receive unwanted notices. For greater safety, disable
Automations additionally.