In 2020, you would be at a huge disadvantage if you didn't use a help desk of some kind. These tools are meant to accelerate and multiply your capacity to improve performance. Furthermore, these systems help you identify what operations you are doing wrong or where you should put more effort. And this is what leads us todays tool.
UserVoice is a dedicated feedback tool that can also perform a bunch of help desk-related operations. And what better way to compare it than to Zendesk. Now, as usual, we will cover the core premise of each system, as well as touch upon some features and integrations. Finally, we'll end our analysis of the pricing options. Thus, let's not wait any longer and go straight into the UserVoice vs Zendesk review.
So as we mentioned in the introduction part before we jump into the meat and bones of this UserVoice vs Zendesk comparison, we'd like to take a moment and reflect what each is supposed to do. And in the case of UserVoice, it is clear that it is a feedback management software system that also happens to have a couple of extra functions (which we'll explore in a bit) to help you manage customers.
The main user-base of the system are product managers, customer service representatives, and in some cases, company founders. The main mission of the system is to make the process of customer service as easy and as effective as possible (kinda like a help desk tool). It is also used as a tool to study customer trends, shifts of interests in the industry, and what can potentially make your customers engage with your brand. As things stand, the system is used by many well-known companies, including but not limited to Google, Microsoft, Amazon, and many more.

Continuing our look at UserVoice vs Zendesk analysis, let's take a look at the latter system. So, in short, Zendesk is a help desk system that allows you to manage customers and employees through specific tools and integrations. The tool's core mission is to automate, accelerate, and improve customer-related issues and for the most part, it manages to do it quite successfully as the product itself, over the years, has been highly refined.
The core user-base of the tool are companies that need to address a lot of customer requests. Dedicated support departments, tech consultants, and customer retention specialists will benefit greatly from using the system. Currently, the system is being used by big-name companies such as Bolt, AirBnB, Vimeo, among others.

Feature Set
And now let's take a look at the unique features each system offers. Keep in mind that we won't cover everything, just the ones that are super helpful or exclusive to the platform. We'll start with Zendesk as it is the more varied system of the two.
Zendesk
Now one of the best things about Zendesk is that it has a dedicated AI system that you can access in the Guided module. Now what it does is it allows you to send out a bot to scavenge your knowledge base so that it can learn the intricacies of your work. This accumulated knowledge will then be used in the recommendations algorithm to further enhance self-service. Quite smart.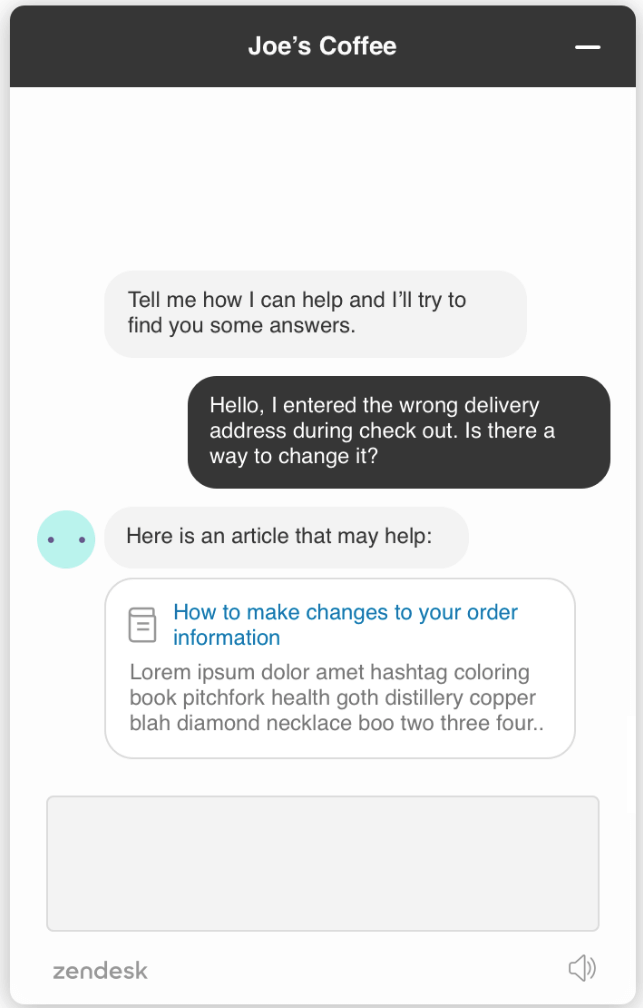 Zendesk Answer Bot suggest relevant articles from the Knowledge Base - Source
The second thing that we find interesting is the Multi-brand tool. Now long-time readers will know that we are a huge proponent of such features but for those of you who are uninitiated here's the gist of it. The multi-brand system allows you to separate or unify two different brands, each with its own set of analytics, inboxes, and even addresses. This will allow you to handle things much more effectively as you don't have to worry that changes to one brand will affect the other.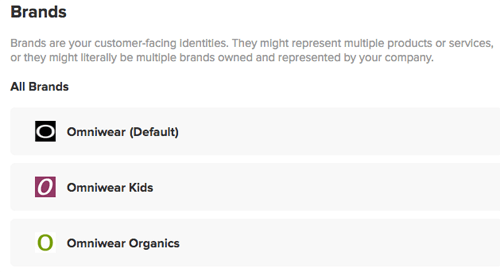 Managing multiple brands in Zendesk - Source
Lastly, there's the Customization module. Now for companies to stand out in the sea, it is critical to have a clear design language. Thankfully, Zendesk engineers understand this and allow for robust customizations. Whether you want an amazing custom theme or a different layout, Zendesk allows you to do it.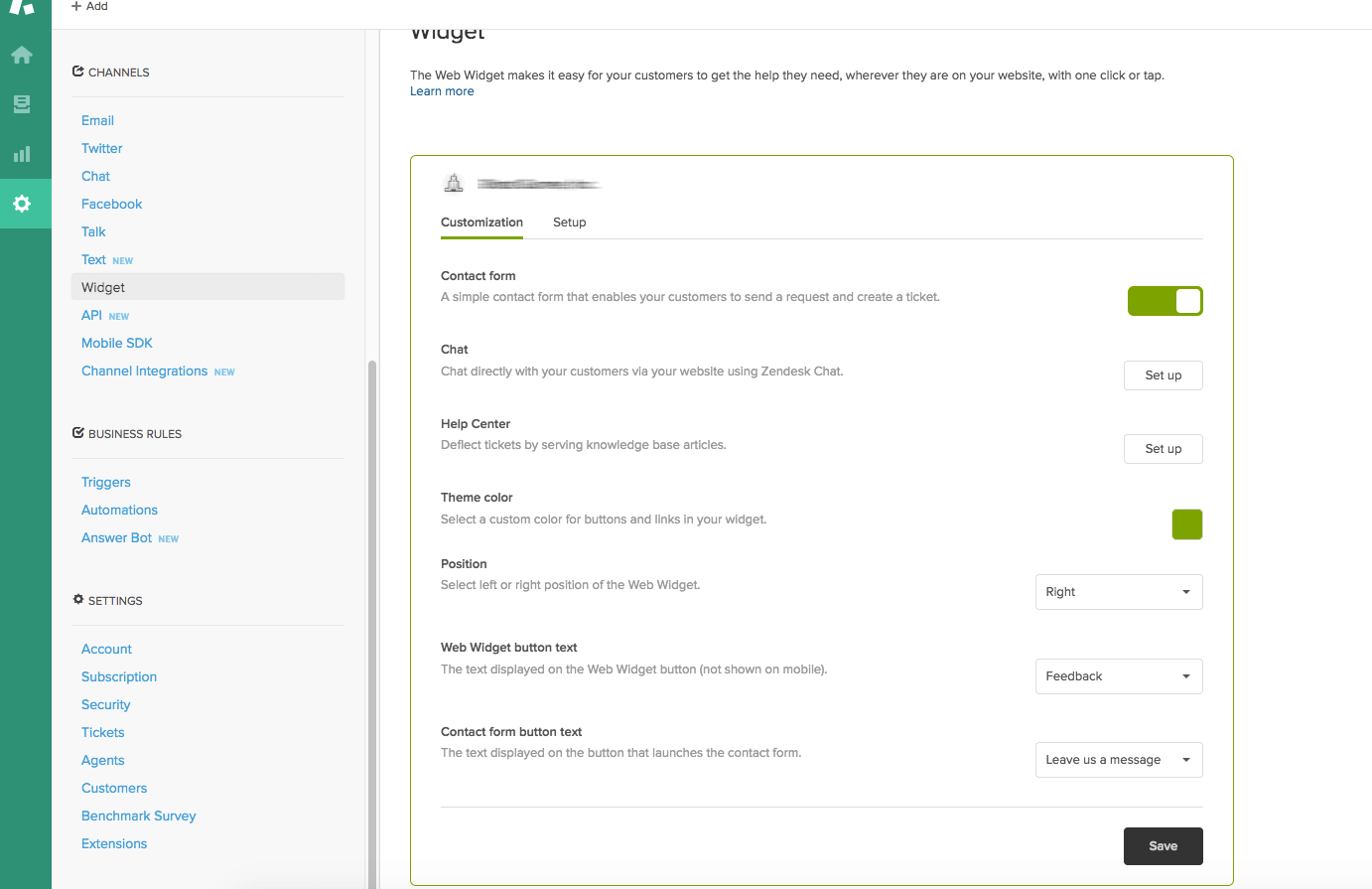 Customizing the support widget on your website - Source
UserVoice
UserVoice is a completely different beast as its main objective is, frankly speaking, to gather feedback from your install base. And this is also evident in the feature-set. So, the first thing we'd like to point out is that UserVoice has an outstanding product feedback tool. It now only allows you to effortlessly catch feedback but to organize it, aggregate it from multiple sources, and ultimately, compile it into a report, which leads us to the next system.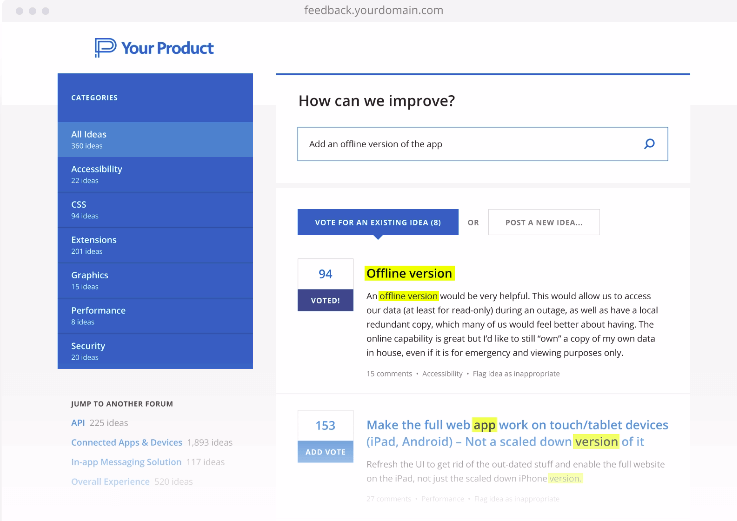 Gather customer feedback to get new ideas for your improvement - Source
The next feature is the Analytics module. Now over the years, we've seen many of them but this one takes the cake as being the best customer feedback analytics tool. Now what makes it so special is that it was specifically designed to highlight customer trends, customer segments, and then filter out everything the way you see fit. Also as part of this module is the reporting menu that comes with its own set of templates and presets. Overall, this is a very impressive system.
A single view on your service with UserVoice reporting tool - Source
Last but certainly not least we have the ability to create and share plans. This might seem irrelevant or something that isn't entirely worth mentioning but when you realize that every time you go to the meeting room just to share the latest direction your company is about to undertake, it becomes clear that this feature is a pretty cool addition. It will work wonders in a remote team, as well as it will make tracking much much easier than it would initially be.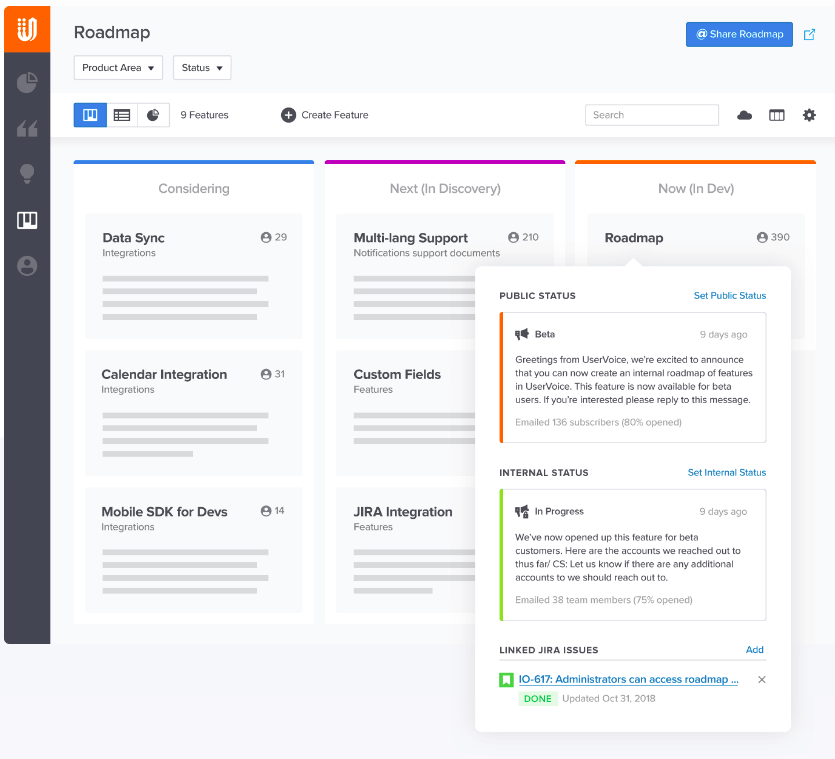 Agents can create and share roadmaps (plans) with each other - Source
Integrations
And now for integrations. For many, this is a key part of the tool as most businesses already use a set of services and tools. Having the ability to hook and unify them into one place will prove to be invaluable. So, to make things easier on the eyes for you we won't be listing all integrations but rather focus on the ones that are the most in-demand. Here's how the tools look in terms of integrations
Figure 1: Integrations
Zendesk
UserVoice

MailChimp
LiveChat
G-Suite
Shopify
Microsoft Dynamics CRM
WordPress
AppGuru
Joomla

Zapier
Zopim
SalesForce
Microsoft Dynamics CRM
WordPress
Marketo
Sugar CRM
G-Suite
So as you can see, both tools offer a set of seamless integrations. There are a few similarities but most stuff is different. It is, however, worth mentioning that Zendesk and UserVoice offer an open API meaning you can connect whatever you want, provided you have the means.
Pricing Plans
And the last part of our UserVoice/Zendesk analysis is pricing. We understand that each system is designed to complete a different objective and the pricings vary, we'll still compare them as it is one of the most important aspects of a tool
Figure 2: Pricing
Zendesk Professional $49 per agent per month
Essentials card
Interaction history
Performance Dashboards
Public apps and integrations
Email & social channels
Web Widget & Mobile SDK
Pre-defined business rules
Custom business rules
Multilingual content
CSAT surveys
Dashboards and reporting, powered by Zendesk Explore
So, as you can see, UserVoice doesn't really provide a pricing scheme but this wouldn't be an analysis if we didn't scour the internet to find out some information in regards to the price. So, many sources suggest that it is somewhere around $199 for the starting plan and $499 for the top tier. We'll let judge which tool is better in the price to performance realm.
Verdict
And there you have it. Both UserVoice and Zendesk under the belt. As you might have noticed, both tools are quite similar in some aspects and completely different in others. UserVoice has a fascinating mix of features but it isn't exactly a help desk.
If you were on the fence about it, don't be. It is a fantastic system that has a lot to offer but if you need something more akin to a help desk, you know the drill, get Zendesk. And if by any chance you need help moving your data from any help desk solution to the two systems we've mentioned here, be sure to let us know. But that's all from us for now. Thanks for joining and we'll see you in our next review.
Migrate data to UserVoice or Zendesk in a few clicks!
Automated. Secure. Fast.
Start Free Demo