Help desks are meant to deliver support for customers and convenience to agents but these are only surface-level benefits. After all, they are much more than just helping hands as they can be used to track analytics, compile reports, and provide official documentation to your customers, which is exactly what we would like to talk about today.
Yes, it's time we cover how you can set up a knowledge base using Freshdesk. Why? Because having a knowledge base will not only help your customers learn about your products/services but can be used internally to nurture future salesmen. Knowing how to set up and fill out a knowledge base is the basis for good customer support. Thus, without any further delay, let's set up a Freshdesk knowledge base.
Related article: What is Freshdesk? Freshdesk review
Freshdesk Knowledge Base System In a Nutshell
Before we jump right into the process, let's take a moment and see how the Freshdesks Knowledge Base module works. That way it will be easier for you to learn what's what and it will make some explanation work for us less tedious. So, long story short, Freshdesk knowledge base system can be divided into three levels, namely:
Categories where you can store a pack of related content
Folders to store each category
Solution Articles as written text
This organizational system is very useful since it allows you to segment your content based on the activity. For instance, you can place Order Status, Payment Options, and Delivery Method under the "Making an Order" category. This system is also great when you have a ton of products that come from different vendors.
How to Set Up
Now that you know how this system operates, it is time we set up one ourselves. And the first thing you want to do is log in to your Freshdesk account and head over to the Solutions tab to create a New Category.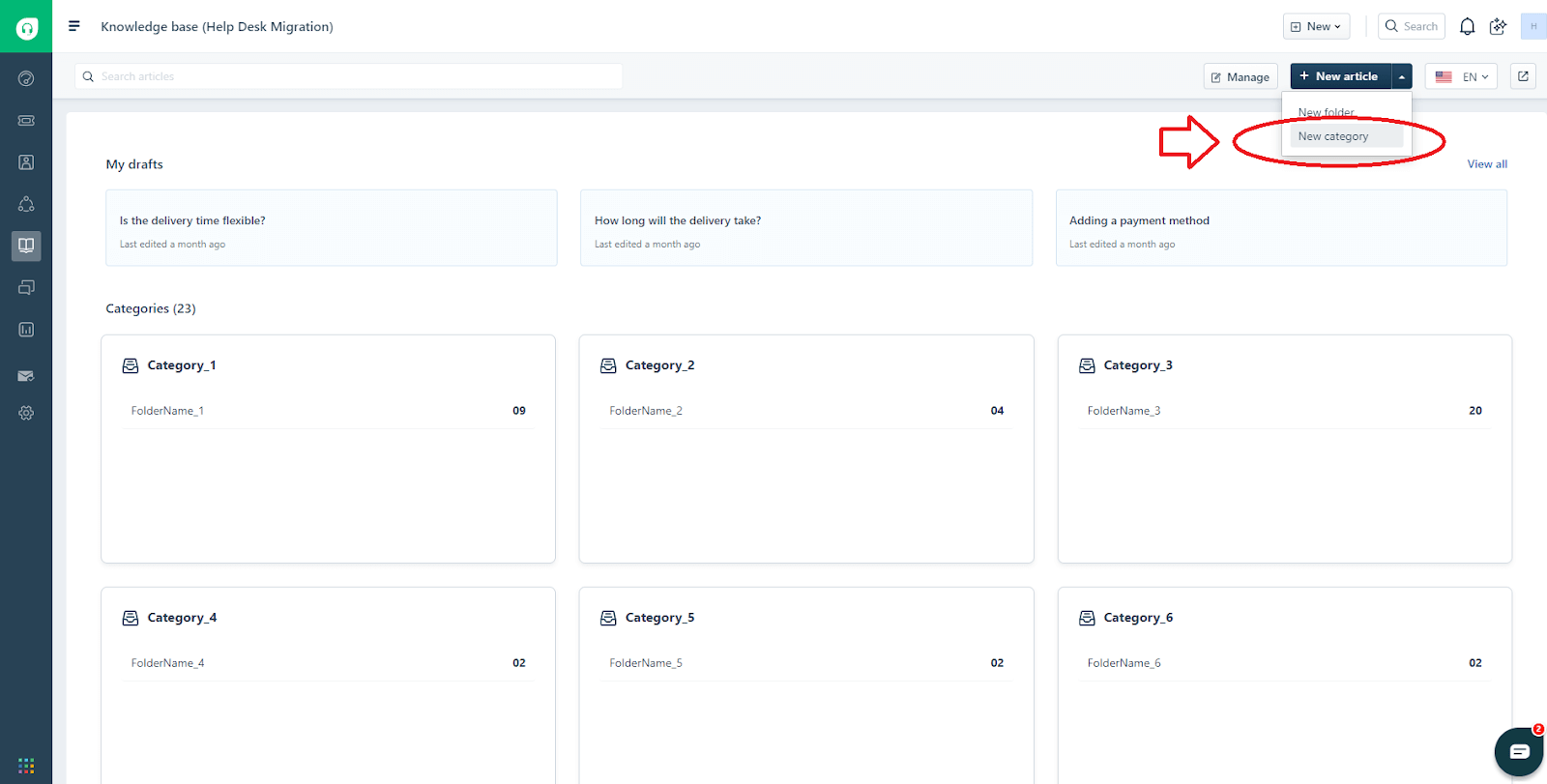 Figure 1
Next, you'll see a window where you'll need to enter a name and description. Fill out all the required fields and then hit the Save button. Congrats, you just created your first Category but this is far from over, let's move on.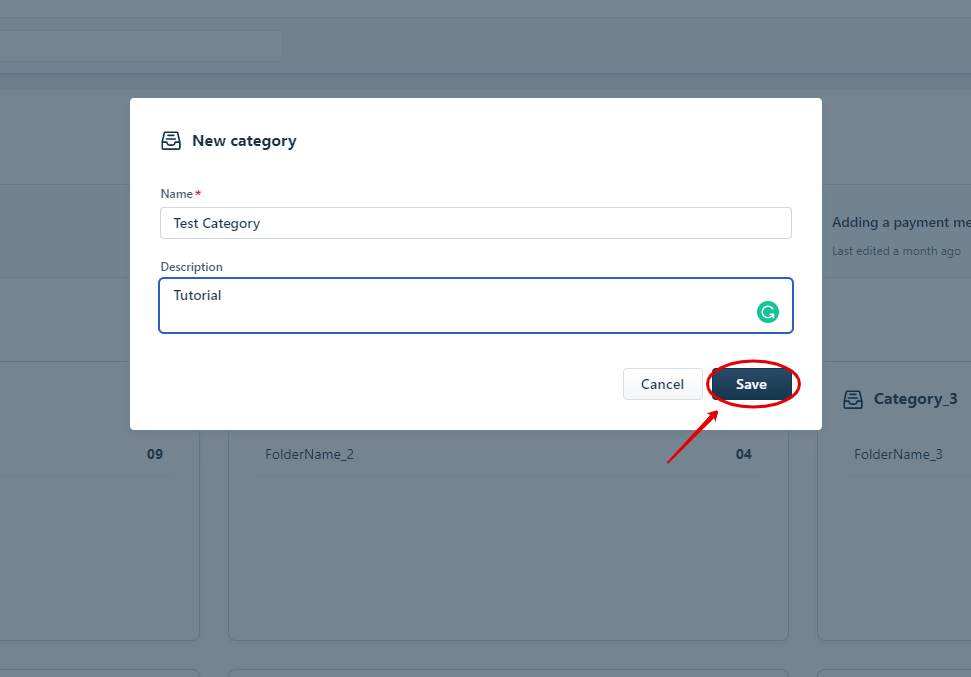 Figure 2
Now that we have a Category, our parent folder, it is time we make a regular folder where your articles will be stored. And to do so, head back to Solutions and pick the category you just created.
Note: If you somehow created a category before, yours will be at the very bottom as seen in Figure 3.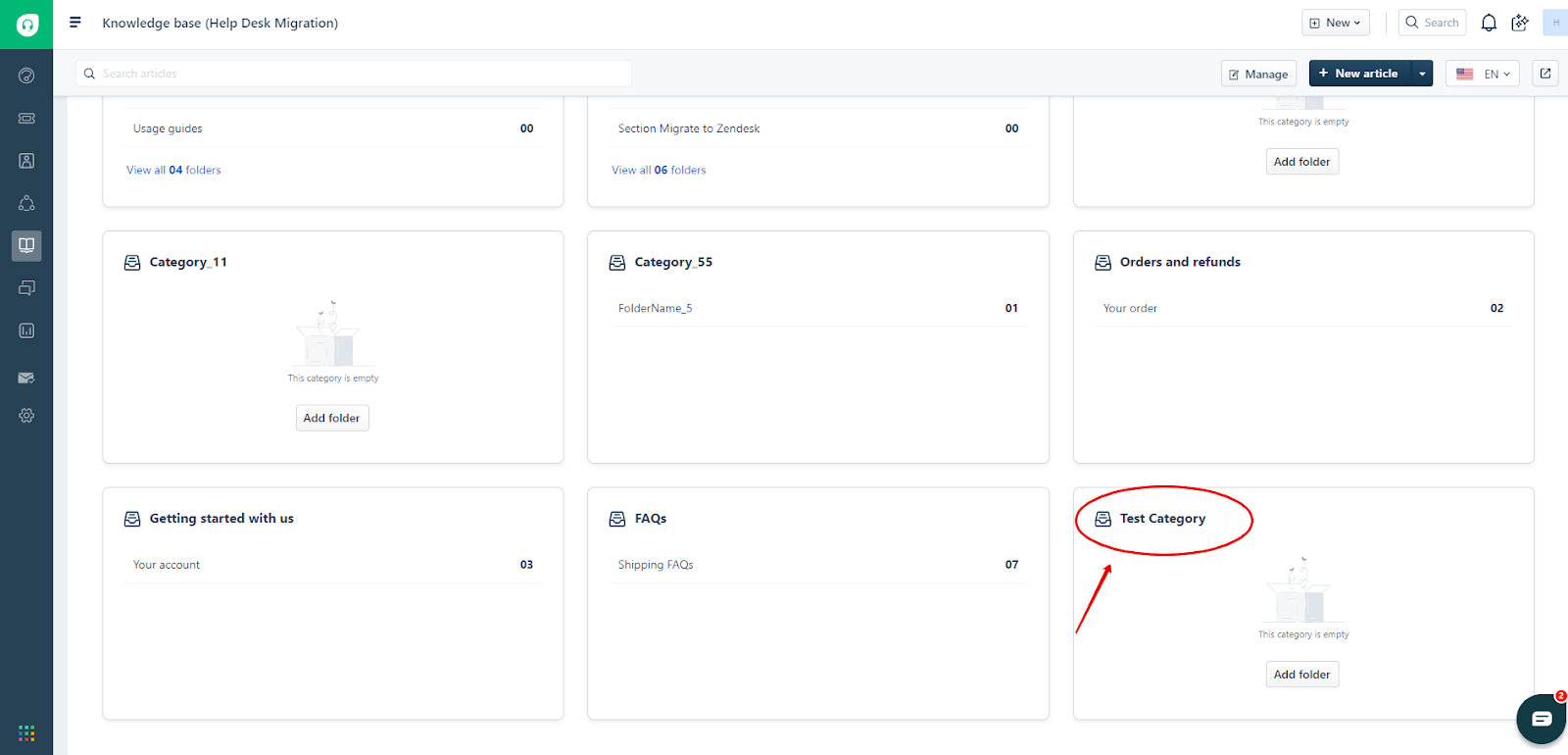 Figure 3
Once you've opened your Category, you'll see two buttons, namely New Folder and New Article. Hit on the New Folder as seen in Figure 4. You'll have to fill out a bunch of fields and after that just hit on the Save button to proceed. Additionally, if you want to set up visibility for this Folder, you can do that by using the visibility field.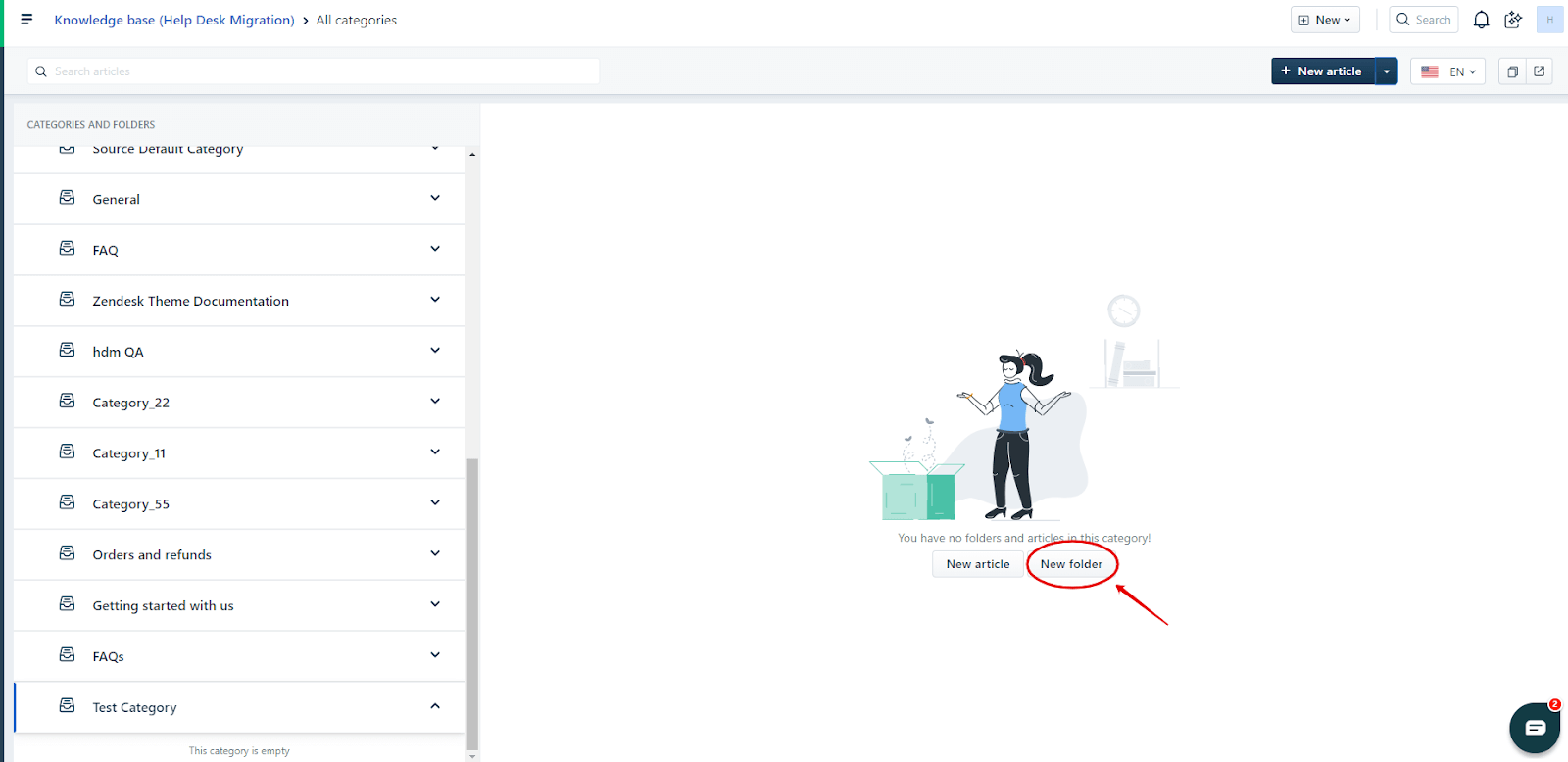 Figure 4
And the last part of this tutorial is creating an article. To do so, open your Category, then the Folder you've just created, and hit the New Article button. The editor will greet you with an MS Word-like interface.
After you've finished writing your tutorial, you can do two things, Save and Publish. The main difference between the two is that hitting save will not release your article to the Public but instead will just save a draft version. And as you might have guessed, hitting Publish will make the article visible to everyone.

Figure 5
We also highly suggest that you use the Tags menu as it will make the search process easier for the customer. Additionally, you can fill out the Search Engine Optimization fields with relevant keywords and a working title for more Google visibility.
Final Notes
And that's about it. Now you know how to set up your Freshdesk knowledge base. Pretty easy, wasn't it? There's not much left to discuss so we hope this article will prove to be useful for you. If you need help moving your old knowledge base to a new platform, we are more than ready to help. But in the meantime, that's all from us!
Wanna migrate your Knowledge Base to Freshdesk?
Setup a migration right now!
Start Demo