When you've got customers around the globe, a multilingual knowledge base is a must-have. The question is: how to migrate content translations avoiding a manual aspect?
Last year our development team powered up Migration Wizard with out-of-the-box options:
Add a new tag to the migrated tickets
Migrate inline images as ticket attachments
Skip attachments
Migrate call recordings
Today we present a new automated option for transferring knowledge base translations for Zendesk and Freshdesk. Migrate content translations and keep on supporting your customers across the world with language versions of your guides.
How Does Migrate Content Translations Work?
Using 'migrate content translations' helps you to import translated versions of each article in your Help Centre. The automated option is available in both source and target platforms including multilingual support.
You can migrate translated articles from:
Before setting up your Zendesk or Freshdesk migrations, be sure to add the languages versions you have on the source platform to the target. This way, you ensure that content translations migrate correctly.
How to Add a New Language in Zendesk?
Go to Settings > Language settings > Add a new language > Choose from any of the supported languages > Add a language.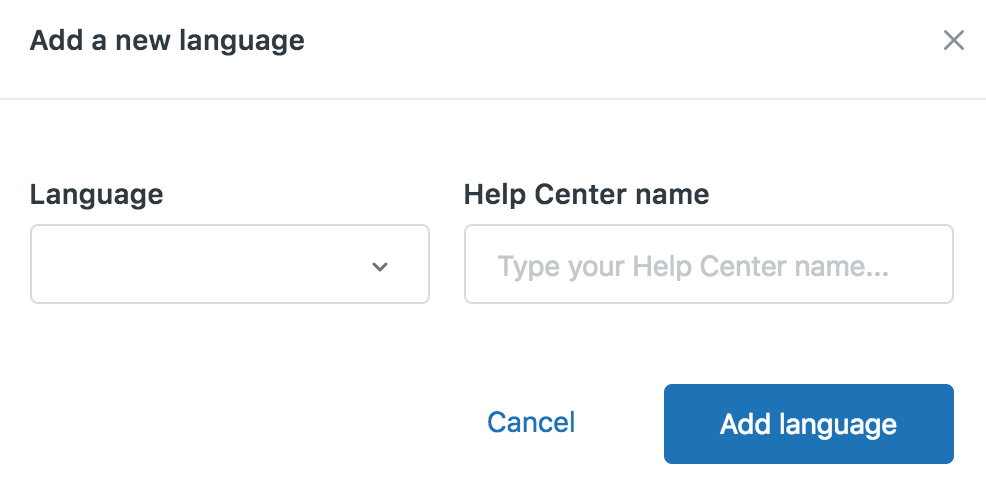 Adding a new language on Zendesk. Source: Zendesk
How to Add a New Language in Freshdesk?
Navigate to Admin -> Account -> Helpdesk Settings > Manage Languages -> set the Supported languages from the dropdown menu.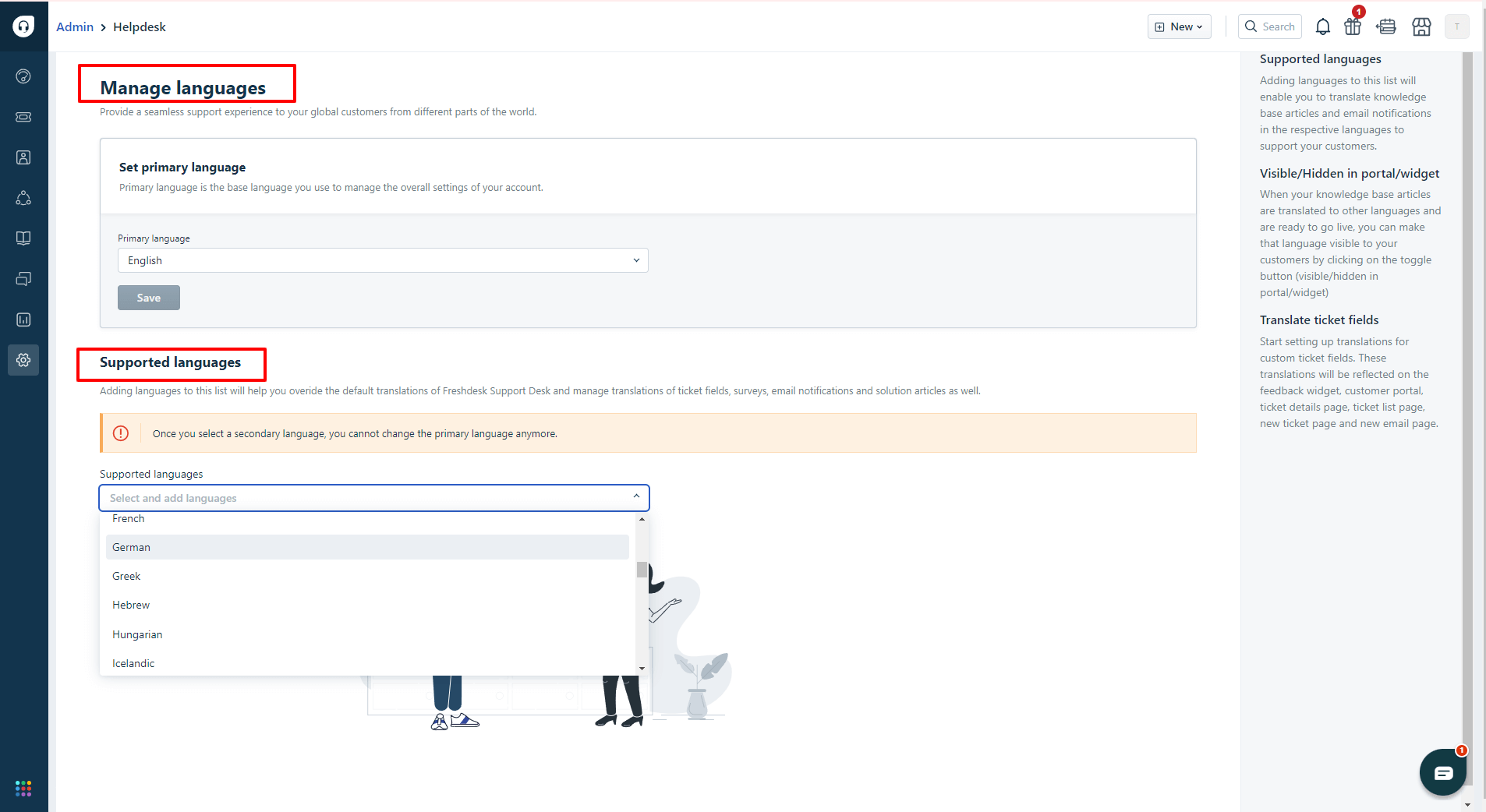 Creating a new language on Freshdesk. Source: Freshdesk
The out-of-the-box feature 'Migrate content translations' lets you import:
translated articles
localized sections
translated categories
How to Set Up Help Desk Data Migration Including Language Versions?
Step 1. Connect Zendesk or Freshdesk as your source platform.
Step 2. Choose Freshdesk or Zendesk as your target platform.
Step 3. Pick to migrate knowledge base objects, "migrate content translations" is found under the Articles section. Check to activate the option.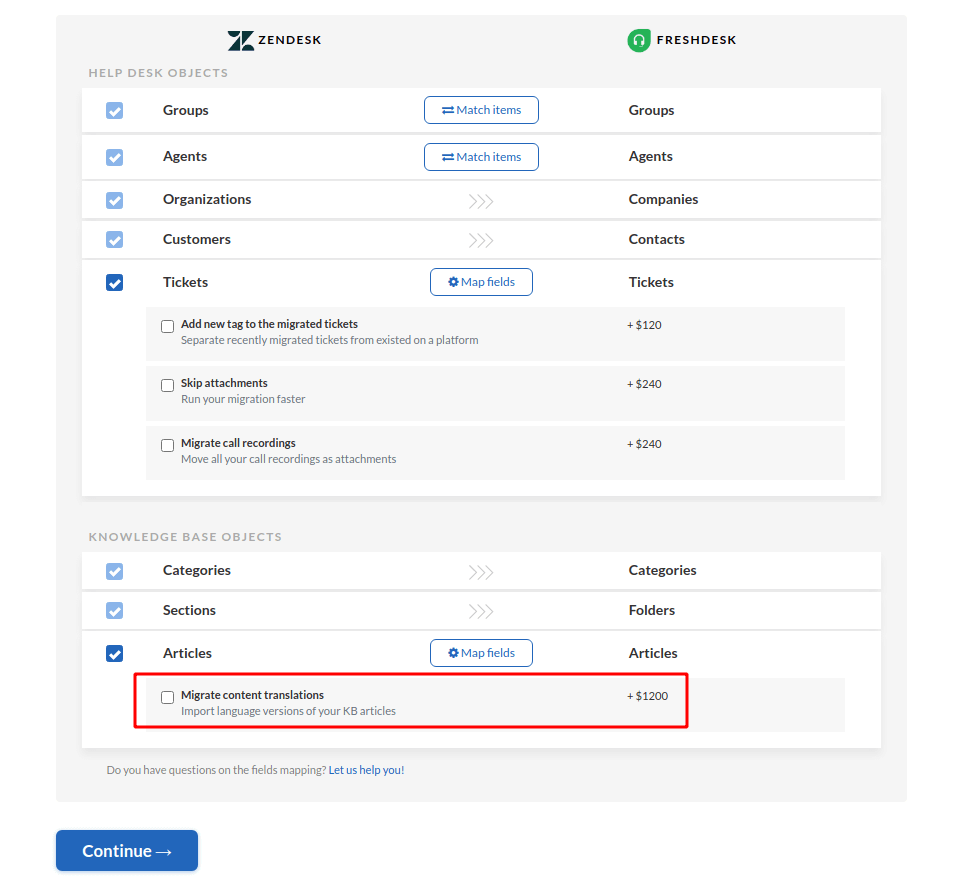 Step 4. Undergo the mandatory steps: match your agents and match your agent groups. Then map your tickets and article fields.
Step 5. Run a Free Demo Migration to test-drive our Migration Wizard.
Step 6. After a Demo Migration, you check the migrated data and knowledge base transitions in your target platform.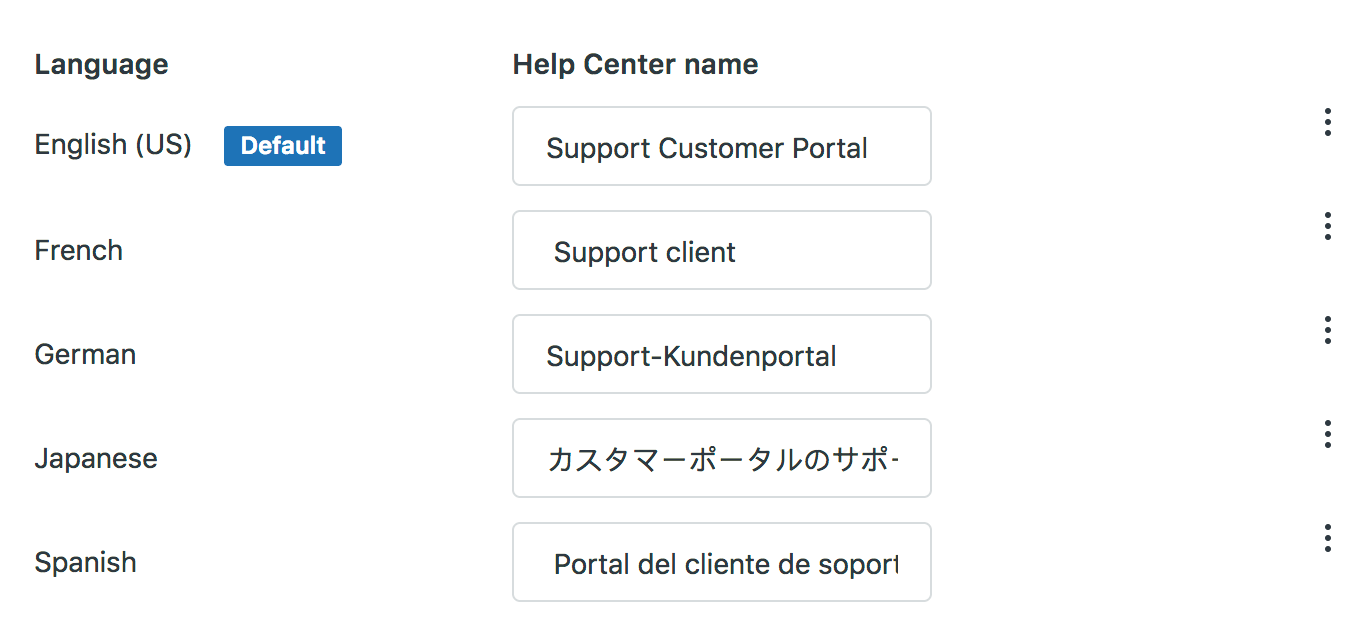 Multiple languages on Zendesk Guide knowledge base. Source: Zendesk
Let's Migrate Content Translations Automatedly
Let this automated option for knowledge base translations help you to provide an outstanding localized customer experience on your new help desk tool. If you have any questions, drop a line to our support reps.