There was a time when Reamaze had zero competition. Well, not full zero but the impact was pretty insignificant. But then Gorgias came along and changed everything. That's right, with a release date of Mar 1, 2015, Reamaze got the much-needed competition heat in the form of Gorgias, a customer support tool for online merchants. So, how does the newcomer (we can hardly call him that way nowadays) stack-up against Reamaze? Is Gorgias the contender, no, the alternative we've all been waiting for? Well, let's find out in today's Gorgias vs Reamaze review!
Gorgias vs Reamaze — Scope of the Analysis
So, before we jump into the Gorgias and Reamaze review, we, as usual, will define the scope of the analysis. And since these aren't your typical help desk solutions, the same old rules don't really apply. So, instead of looking at the usability and whatnot, we'll take a look at the e-commerce functions, as well as we'll also be touching on the integration suite. Finally, the rest is pretty standard, that being the pricing options and what kind of company will benefit from all the features. But enough of the scope, let's proceed to the analysis itself.
What is Gorgias?
We'll start our analysis with the look at Gorgias. Named after the ancient Greek sophist, Gorgias is a dedicated help desk tool that was built with a strong emphasis on e-commerce and everything that is connected with the industry. As things stand, the tool is being constantly worked on and new features are introduced in almost every update. The client base of the tool is also impressive with over 2000+ companies using the system.
Features
So, one of the most known features of the tool is the aptly named, Gorgias templates. Why aptly? Cause it does what it says. The company offers a Google Chrome plugin that will allow you to write emails using advanced autocomplete and correction algorithms. While simple on paper, it does make a difference in hot seasons where the amount of incoming tickets is simply insurmountable.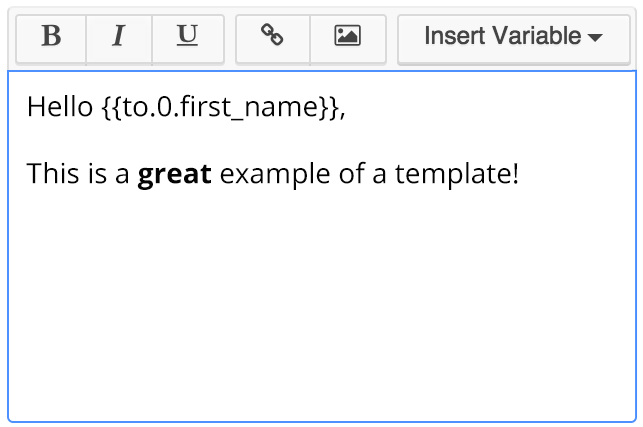 Create custom and personalized templates to respond to repetitive questions - Source
Autoresponder is another feature that is severely underappreciated. Now it does what it says, it automates roughly %30 of your message responses. Again, seems small but it eliminates mundane work by gathering data directly from your knowledge base and case history to form a personalized message to a common issue. This function will prove to be invaluable as it will boost your productivity and make your work environment more attractive since more time is left to handle tasks that require critical thinking, or in other words, human thought.
Creating a new auto-response - Source
Finally, there's the support for a multi-brand system. Now that's something you don't get to see very often in new tools. But the bar has been set and the winner is the end-consumer. Anyway, the system allows you to manage several brands using an HQ of a sort. As usual, it has separated analytics, and even Consolidated user management along with stats. Pretty impressive for a tool that is only 5 years old.
What is Reamaze?
And now for Reamaze. For those of you who are uninitiated, Reamaze is a customer service system that comes packed with a number of functions that allow the tool to integrate into just about any environment. Similarly to Gorgias, Reamaze is designed with e-commerce in mind in that it also connects to popular platforms such as Shopify and whatnot. Currently, the tool is being used by reputable brands such as Animatron, Fox, Naturelo, among others.
Features
Unlike other help desk solutions on the market, Reamaze does features in a different way. Instead of presenting the user with an abundance of functions, they categorized all of them into five groups. Namely, Inbox, Chat, Live, FAQ, and Status Page. Now some of you might be wondering, "How do I know which feature has the functionality I need?", and you'd be forgiven as it was the first thing we asked ourselves. However, the answer is quite simple, each sub-menu is very descriptive and you won't lose yourself in the UI.
Anyhow, let's return to the features themselves. So, Inbox, pretty self-explanatory, it is a messaging module that has allows your employees to access a unified inbox where they will be able to find all the messages in the world. Whether they came from Twitter or Facebook, or heck, even SMS/MMS, you'll have zero issues sorting, filtering, and even grouping them out.
Reamaze team inbox - Source
Next are the Chat and Live. We will group these as they are pretty interconnected, Live Chat if you will. So, the Live portion of the group is an analytics module that allows you to track conversions and communications within any channel. Then there's the Chat feature that sends data to the Live module. They work in tandem to deliver smart chats that will help you gain customer trust in a much more efficient manner.
Actually, Reamaze offers a variety of chatbots, both pre-built, and custom that can offer instant solutions from your FAQ section as the latter is built-in. What is more, Reamaze they employ machine learning-based training system for customer intents that perfectly cooperates not only with chat but with every corner of the system. With its help, you'll be able to predict customer intents from their first messages and, thus, accurately produce the most relevant solutions in the future.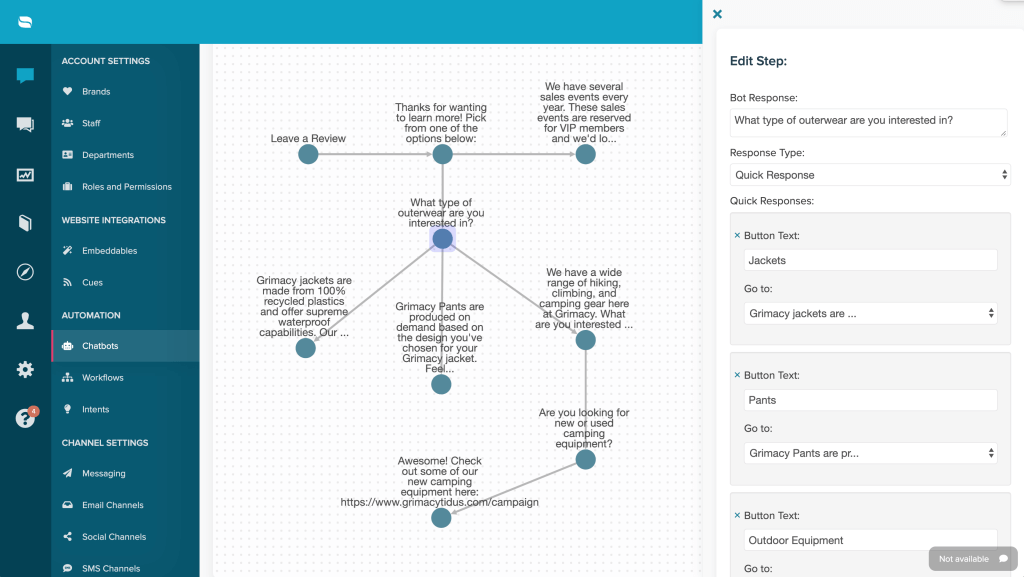 Creating a Custom Chatbot with additional steps to improve the customer interaction experience - Source
Finally, there's the FAQ and Status Page. They aren't as connected but you can use them together to develop a robust self-service system. Indeed, FAQ allows you to create and organize your knowledge base whereas the Status Page allows you to keep your install base informed about upcoming changes. The Status Page can even be made public, in case you want to inform your customers about your uptime, downtime, transparency, etc.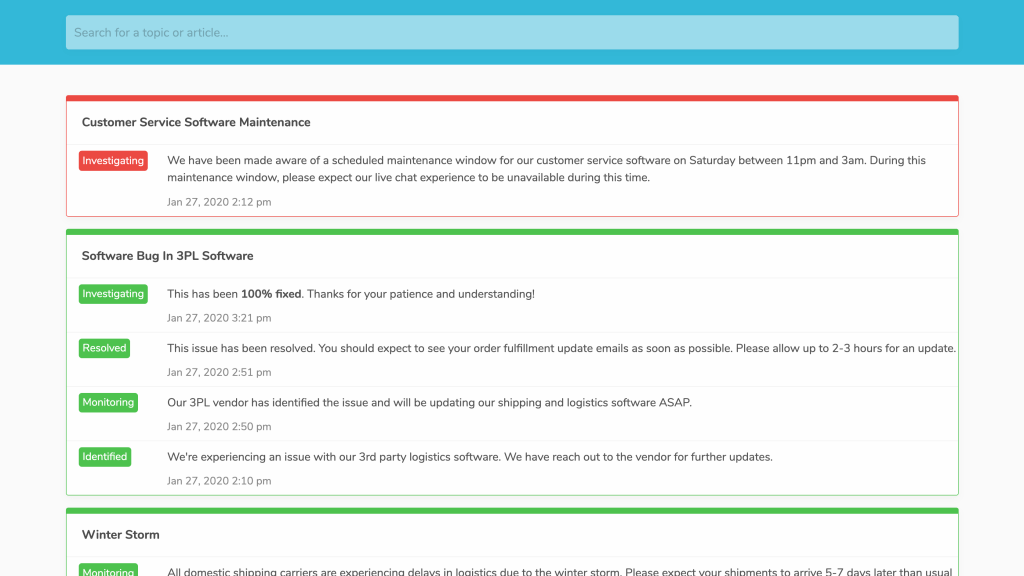 The Reamaze Status page in the FAQ section - Source
Pricing
And now for the pricing. Both tools are pretty aggressive in terms of features. Just take a look below:
Gorgias PRO $250/month
Reamaze PRO $40 per Team Member per Month

Unlimited users
2000 tickets/month included
+$23 for each extra 100 tickets

Unlimited Email Inboxes
Live Chat
Social Media / SMS Channels
Public/Internal FAQ
Workflow Automation (Macros)
Response Templates
Website Integration
Chatbots
Cues (Proactive Messages)
Basic Reporting
Customer Intents
All of the features in Basic
Manage Multiple Brands in one Account
Live View of Site Visitors
Advanced Reporting
Custom Hosted Domain
Customizable Email Appearance
Status Page
Now some of you might say "Wait a minute HDM, Gorgias costs $250 a month and has no features?" You see, the tool is not hindered by a plan but rather by its ticket count. In other words, you get everything, like everything from any plan but the number of incoming tickets cannot prevail in 2000 a month.
According to our knowledge, Reamaze offers this kind of billing as well. Additionally, Reamaze enables user to set up unique plans with customizable sets of features. However, you will have to contact them personally in order to build your custom plan with all the necessary features and to find out the exact final price.
In terms of pricing, we'd say that Reamaze is more flexible allowing businesses to personalize the plan according to their unique needs. That's why Reamaze also takes the first place here.
Verdict
And this leads us to our Gorgias vs Reamaze review conclusion. As you can see, both tools are pretty good and offer an immense set of functions that can truly make a difference. But do you really need those features? Maybe you need more polish and more organization in your customer service tools? We can't answer that.
What we can, however, recommend that you give each system a try. And if you need help moving your data to any of these, just give us a call or write us a message. We will happily help you out but in the meantime, that is all from us. See you soon in our next post!
Try Gorgias or Reamaze right now!
Set up an automated data migration.
Start Free Demo