Over the past ten years or so, the world of online customer service has transformed multiple times. Long gone are the days when you have to find the company's website, find their phone number or email address and then finally contact them. Today, you can do all this without a hitch just by following their social media profile.
You are no longer bound by just one channel. Whenever you are, chances are the company you buy from is also there. Modern customers are mobile and technologically versed and so are the companies they buy from. The need for a proper system that will narrow down the gap and bridge an unbreakable connection between the two parties is paramount.
Two such systems are ServiceNow and ManageEngine ServiceDesk Plus which begs the question. Which help desk software is better? The answer is unknown and this is precisely what we are going to find out today. Thus, join us today as we'll be firing up our analysis machine, looking at tools from different perspectives, and determining which one is the best. Also, a disclaimer, you'll be hearing ManageEngine ServiceDesk Plus a lot so bear with us. Now let's begin!
The Basics
This wouldn't be an analysis if we didn't talk about the generals of each tool. This is why we are starting our ServiceNow vs ManageEngine ServiceDesk Plus review by looking at each tool from a general-purpose point of view. After all, knowing where each tool works best will allow us to better understand what were their cutbacks and what the focus was.
ServiceNow
It is a service desk tool that was made in 2003 for small and large IT companies. The key objective of the system was to provide an all-in-one answer to ever-growing IT service management issues many companies at the time suffered from. Among the best things about the system is that it is capable of handling enterprise-level (1k+ people) demands. This means that you will not be limited in the future, as well as it means that it scales fantastically.
Also as part of the service desk is the configuration management database or CMDB for a short module. This system will allow you to configure a wide range of automation scenarios, as well as self-service catalogs. It means that smaller companies will also benefit from the service management tool immediately upon installation. Lastly, the tool offers a sandbox-like environment for testing purposes, which is a highly sought-after feature by developers.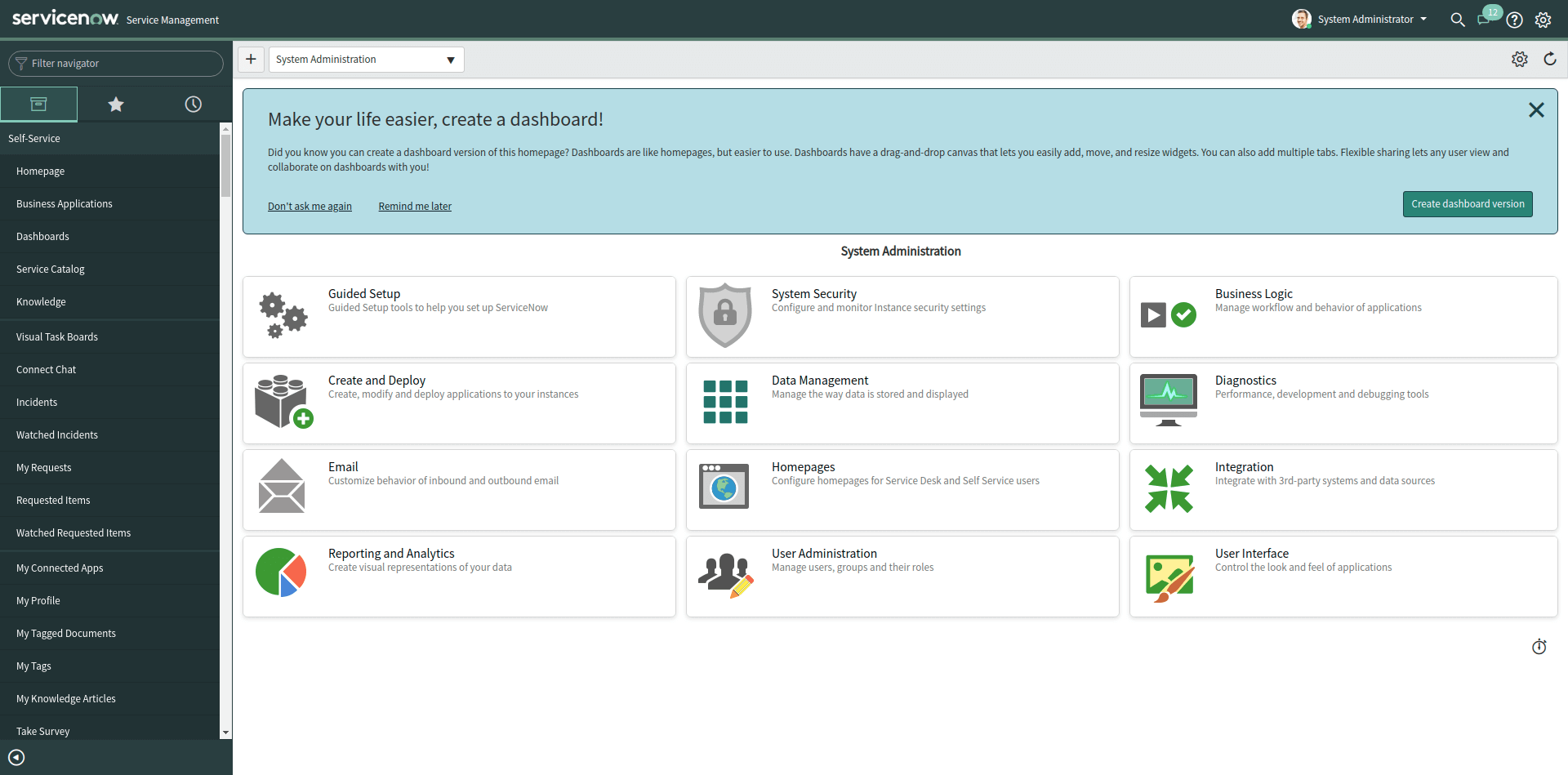 ManageEngine ServiceDesk Plus
Just as ServiceNow, ManageEngine ServiceDesk Plus is a tool designed to solve common IT problems. Although unlike ServiceNow, ManageEngine ServiceDesk Plus combines asset managed and sales features into one system. Essentially, the tool aims to help your people get a better idea of what issues you might face, as well as how you can mitigate it in a fast and effective manner. Be it ticket management, change management, or data preservation, the tool strives to give you tools to combat these issues.
Another part of the tool is that it allows you to adjust things without knowing any programming language. This was added with smaller companies in mind due to them having a small (or non-existing, for that matter) software development team. Lastly, the tool also aims to provide everyone a huge list of effortless integration options.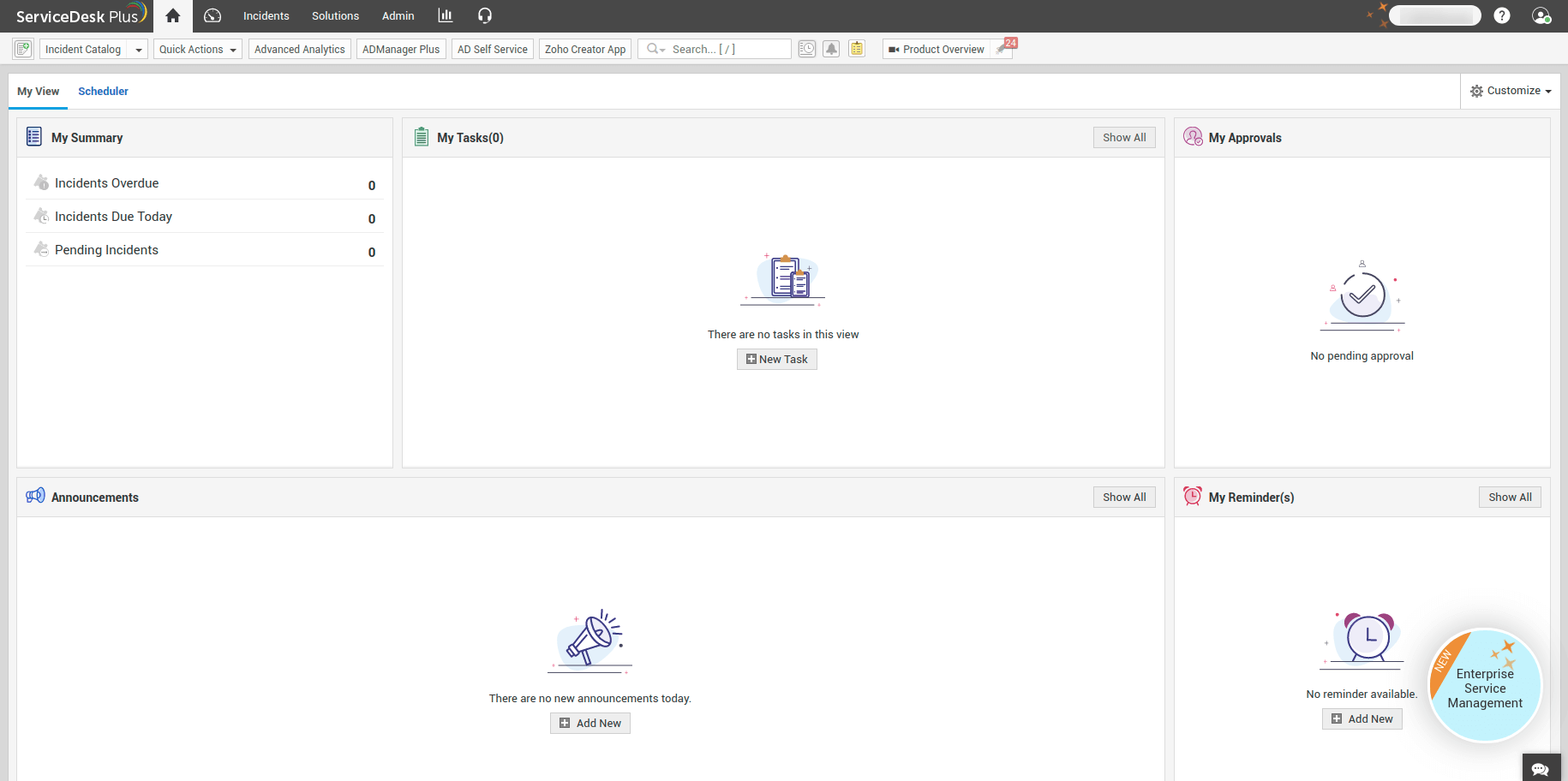 The Not-So-Basics
Okay, now that we've covered the gist of each service desk, it's time we look at the features they have to offer. We'll be looking at their key advantages, exclusive functions, as well as touch on the usability rate as we find it a very important aspect that cannot be omitted. And finally, we will look at the prices. Thus, let's start with ServiceNow.
ServiceNow
Accessibility — When it comes to accessibility and usability of ServiceNow, we can only say that it won't work well on mid-range machines. And by mid-range, we mean those that have less than 4 gigs of RAM. The reason why the tool exhibits severe slow-down is the fact that the tool has quite a few animations that'll chug lower powered machines. Imagine your self-service portal failing to load? Not good. Keep in mind that we had to stress the service management tool to get such results because as soon as we stopped stressing the system, it was working pretty well and we had zero problems.
Unique Features — One of the best things about ServiceNow is that it has the Now Platform system. What this does is that it gives developers a platform to test, create, and distribute their tools in addition to things such as a knowledge base, project management, and self-service portal. This can be a viable cost-saving measure as it has all the bells and whistles you might ever need. Plus you get to save time on the development of the platform itself. Another great thing about ServiceNow is it gives you the ability to create just about any kind of workflow you deem necessary. Lastly, the developers ensured to fully equip the tool with all the basic help desk functionality.
Pricing — As for pricing, the company doesn't provide any public information. But if we had to estimate, it is around $100 user/agent based on several reviews. This isn't extremely expensive but it does lean on the more pricey side of things. There are a few asset management alternatives that are pretty similar to ServiceNow and cost less. So keep this in mind.
ManageEngine ServiceDesk Plus
Accessibility — If we had one word to describe the accessibility of ManageEngine ServiceDesk Plus, we'd say it's passable. Why might you be wondering? The answer is simple, on the surface, it is pretty straightforward. But if you want something more complex to configure, good luck finding it and understanding the requirements. On the contrary, the service management tool is very snappy and works like a dream even under load. We struggled to get the system down as everything can work even on low-end hardware, in real-time no less, with very great results.
Unique Features — When it comes to exclusive functionality, ManageEngine ServiceDesk Plus is pretty impressive because it has a service booster. What it does is that it analyzes your audience, what they like, and dislike. Also, it tries to create a solution to your current problem which in turn will allow you to improve your service. This feature is still in development and it has its limitations. But overall, this is a very good tool and we can't wait to see what it will bring to the service management sector in the future.
Pricing — As for the pricing, the company provides 7 (yes, you've read it right) different plans. One of them is free of charge but has many limits in terms of functionality. The most popular one is the Professional Cloud which will cost you $23/month and the Professional On-Premise which is $248/tech. As you might have guessed, there are three distinct plans but they come in two varieties. One being self-hosted, the other cloud-based.
Caveats
The last section of our comparison will focus solely on issues both tools have. We find this part of the review not only helpful for the end-users but for the companies that made these tools. As the more we spread this information, the faster these issues will be solved.
ServiceNow
One of the key things we've noticed about the service management tool (outside of the severe slowdown) is the fact that it has synchronous JavaScript requests which makes web pages stuck, meaning that you need to disable all actions on the webpage for it function correctly (this might be the cause of slowdown by the way). Another thing we'd like to stress out is that the search engine is pretty bad.
There were times where we had to change the query multiple times to get the target result. Lastly, the tool is suffering from bad design in the ticket creation department. This was reported by many end-users coming from small business environments. What we mean is that when you create a ticket, you have to save every step from start to finish, cause if you don't, you will lose data.
ManageEngine ServiceDesk Plus
On the surface, the tool is very good and has a lot of cool features. Yet, it does have a few issues that are not only bad in design but can hinder your performance in certain instances. Let's take the update system. Once they introduce a new feature, (and trust us, there are many of these updates) you need to reinstall the whole thing.
What should have been a "Click here to Upgrade" is now a pretty messy process that will eat all your time. Then there's the process of installing itself, the setup part is an intensive process that requires you to take into consideration so many pieces at once it can be mind-boggling. In our books, a good help desk asset is when the asset doesn't require extra effort to work.
Final Notes
All in all, both tools are great but for our money, we suggest you go with ManageEngine ServiceDesk Plus. They have a much more stable product and if constant updates issue isn't a problem for you, it is the better help desk. Although we must put credit where credit is due. ServiceNow is being constantly updated and is getting some quality-of-life features all the time.
We suggest that you consider this dedication when deciding which one to go with, we also suggest that you try out a free trial of each and see other user reviews. So there's that. If you've been meaning to move to one of these asset management tools but don't have time to deal with all the hassles, let us know. We can help!