July 2019 - G2 Crowd named Help Desk Migration a Summer 2019 "High Performer" within Cloud Migration Software.
We are glad to share that Help Desk Migration service ranked as a High Performer in G2 Grid for Cloud Migration. The ranking is based on customer reviews and the data available online. Eventually, G2 maps out the grid, giving their users an opportunity to discover the best products in the industry.

Why Help Desk Migration?
According to the reviews, users find the migration process straightforward. They love the opportunity to quickly run a trial migration and support services provided along the way.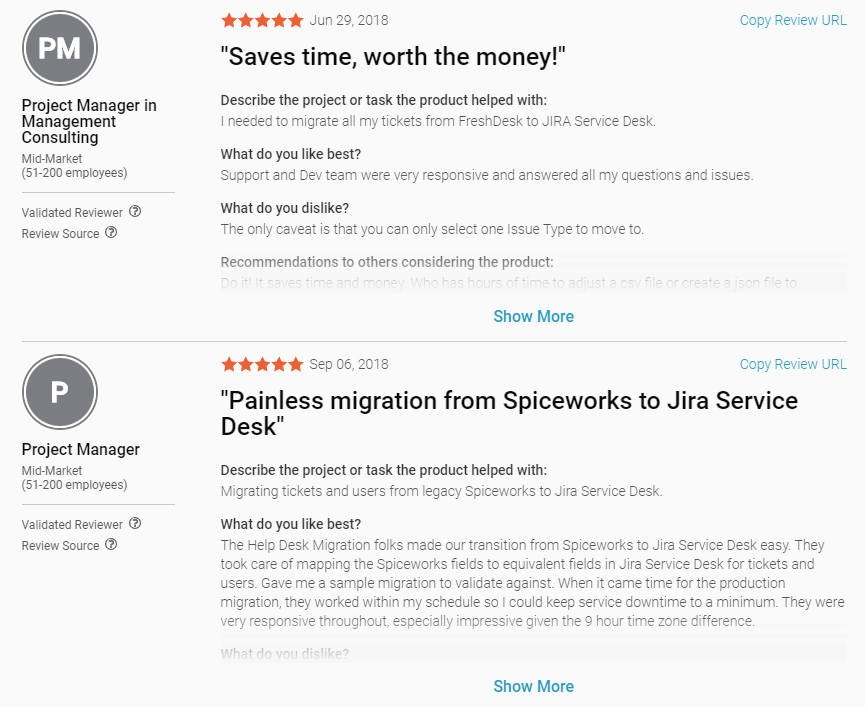 Users also appreciate that the tool saves them time and effort. Without the service, they would have to either write migration code or manually move the data. Or even worse, leave all the valuable customer data in the old system.
A word of gratitude
We are committed to providing the highest quality data migration service. This recognition proves that we are meeting and exceeding the expectations our customers have. We will continue working on improving our service.
About G2 Crowd
G2 Crowd is the world's leading business software review platform. It's a place to go for unbiased opinions from verified users. As of today, G2 Crowd gathers over 800,000 reviews read by more than 3 million buyers each month.
About Help Desk Migration
Help Desk Migration is an online data migration service built by Relokia. It allows its users to move data from one help desk platform to another. Help Desk Migration supports around 30 most popular help desk systems and offers a Free Demo Migration.