Last year we saw a massive influx of new help desk solutions. Each of them brought something new to the table and each of them failed elsewhere. The industry is ever-expanding and what was last year's novelty, is today's standard. So where does HelpSpot fit in all of this?
How well the tool addresses modern needs, and what about unique features? Well, to find out, we decided to take an in-depth look at the system. Uncover all its strengths and weaknesses, and ultimately, settle one a score. So, with nothing to hold us, let's get started!
What is HelpSpot?
Created by UserSpace Inc., HelpSpot is a traditional help desk system that will help you manage customer requests from various channels. Built with streamlining capabilities in mind, most HelpSpot reviews seem to agree that it is a robust tool that will help you achieve accurate, all-inclusive customer service. Whether you need multi-brand capabilities or extended customizations, HelpSpot delivers on all fronts.
And features aren't the only thing the tool has, it will work in virtually any business size. Small or large, the tool can scale in either way and will work in both educational institutions and manufacturing facilities. As of right now, the tool is available in two variants, a cloud-based and an on-premise version. The amount of features is identical between the two variants, which leads us to the next section.
Unique Features
Nowadays, if your tool lacks some features, it cannot compete with other systems. You simply have to offer everything your competitors have and then add some more into the mix to stand out. Thankfully, HelpSpot is packed with all the basic stuff and has a few aces up its sleeves. Here is a somewhat abridged list of core system functions that we find the most helpful.
Filtering
While filtering on its own is nothing to scuff about but when you take into account that there are over 25 different conditions, suddenly filtering becomes a selling point. But presets aren't all that HelpSpot offers, the system allows you to create your very own custom conditions, meaning you can adapt the tool to your specific needs and not have to rely on a third-party solution to do the work for you.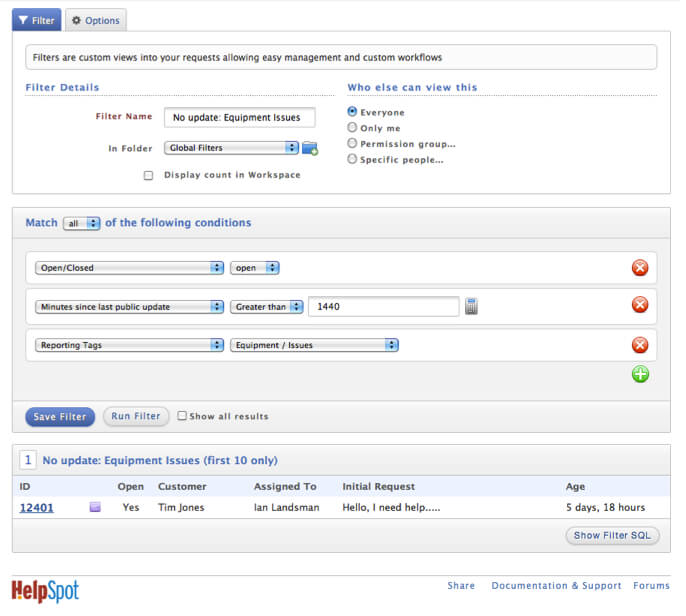 Centralized Ticketing
Another one of those systems that seems simple on paper but very cool and helpful when you take a closer look. Centralized ticketing allows you to gather all your tickets from all over the place in one place for easier managing. If you work with a massive customer base across all of your channels, having a system that will consolidate everything is essential.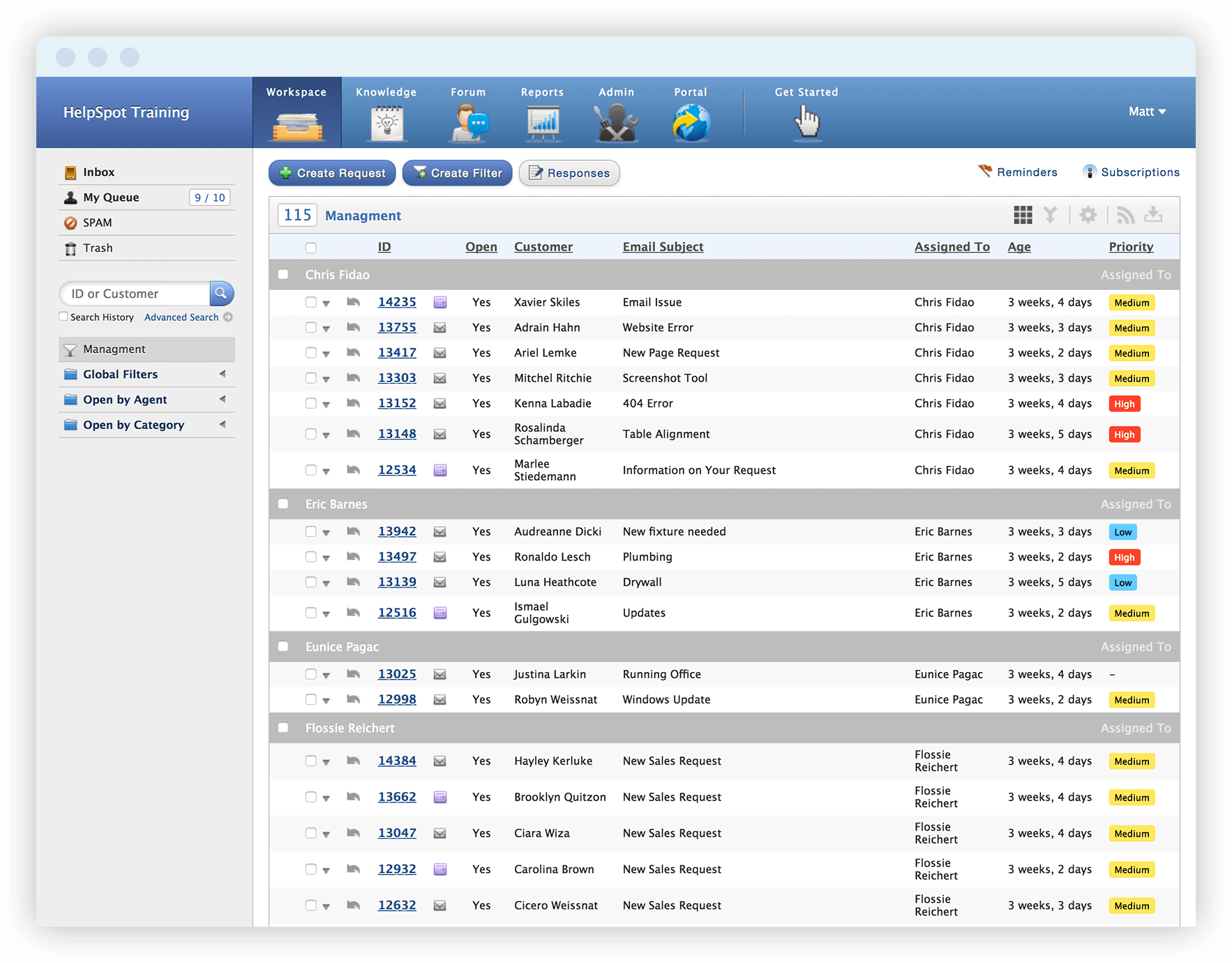 Clear ticket assignment
This module allows you to set one master-owner for any ticket. That's right, no matter where the ticket came from, no matter who worked on it, if it has a master owner, it will help you avoid any confusion, as well as it will help you define who is responsible for it. Regardless of how many times it was modified.
Automation and Batch Actions
Similarly to what you can do in the Filters system, the Automation and Batch Actions system will allow you to fine-tune your work using an abundance of predefined conditions. And if you feel like the pre-defined options don't cut it, you can manually create them in the editor.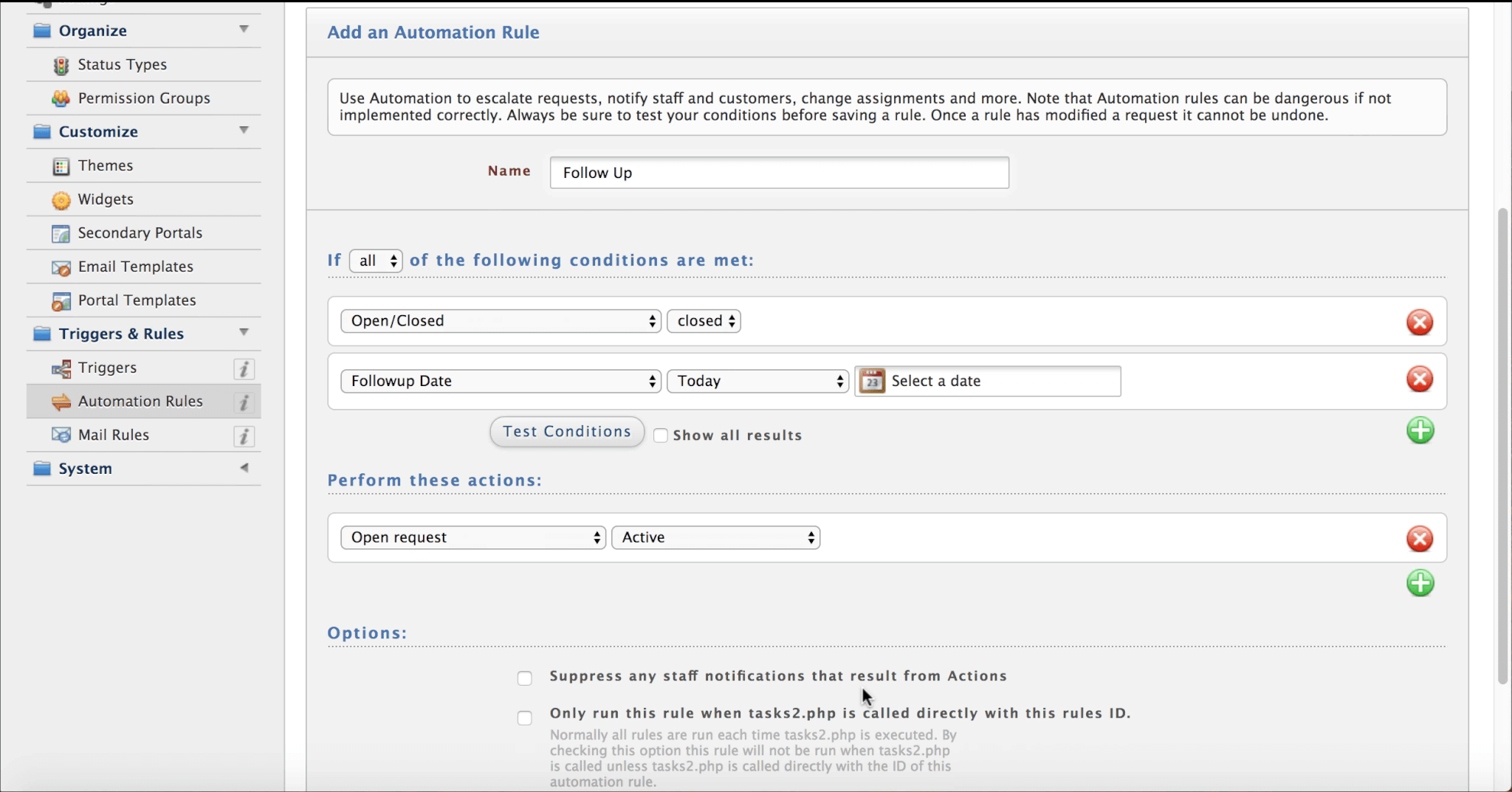 Multi-brand Support
This feature will allow you to manage different products, brands, and services using a single entry point. Outside of management, all analytics, tickets, and other requests can either be centralized or separated based on your personal preferences. Furthermore, you can even share the brand with other departments and receive all notifications via your email.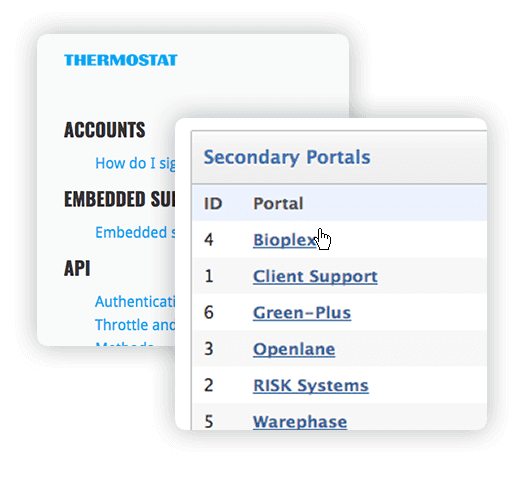 There are many other features we didn't talk about (such as the spell checking system or the cross-message quoting tool) so maybe we'll update the article if there's the demand for it.
Technical Details
And now for some technical stuff. The tool is pretty well supported when it comes to availability. Here is a full tech profile of HelpSpot.
Figure 1: Tech Details
Platforms Supported
Deployment Method
Languages Supported
Pricing Model
Customer Types
Notable Customers
Windows

Mac

Web-based

Cloud Hosted

On-Premise

Only English
Free

Quote-based

Small Business

Large Enterprises

Medium Business

Sony

Herman Miller

University of Florida
As you can see, the tool is available on all major platforms and can be hosted locally or used via the cloud. As things stand, the tool is only in English and there's no way to add another language. Lastly, the system will work well in and from medium-size businesses. There is little incentive to use it on a smaller scale as most functions are designed with the enterprise-level amounts of data.
Pricing
And now for the pricing. And HelpSpot pricing we get. The vendor offers a flexible scheme that even has a free option. Now the way the company set up the plans is quite tricky.
In essence, the more agents you have the more you pay and that is the case here but if you have just three people working on the phone, the tool will be free. We've seen similar pricing options before, namely in Jira Service Management. In any case, here's how the pricing stacks and multiplies as more people are added.
Figure 2: Price Scaling
| | |
| --- | --- |
| Amount of Agents | Total Price per Year |
| 3 agents | Free |
| 5 agents | $599 |
| 10 agents | $999 |
| 25 agents | $1,999 |
So as you can see, the tool isn't exactly cheap which further contributes to the fact that it's best used in a larger company. Yet, you aren't limited to a pre-configured plan, you pay, you get everything, no string attached. This is essentially a double edged-sword situation.
User Summary
In this section of our HelpSpot review, the core idea behind this is to show you what users and other critics think about the system. Now we won't be posting separate opinions about the tool, instead, we'll show you the average number. Where do we get the number? Glad you asked. We use trusted resources such as G2, Capterra, and others to set on a definitive HelpSpot review score. So, here's what other people say about HelpSpot:

Capterra Score - Source
So, as you can see, the system is well-reviewed among users, and frankly, we agree. The tool is impressive and we have a lot to say about it, which is why we close this section and move on to the verdict.
Possible Alternatives
And last but not least, we will try to recommend some potential alternatives that are worth checking out due to their price and feature similarities. We will also throw in a few tools that might not have the same amount of functions but are cheaper and will get most of the work done.
Freshdesk — Packing a simple interface and a myriad of features, Freshdesk is, by many, viewed as the best ticketing tool on the market. The tool has a wide selection of pretty affordable plans that will fit any budget. Just like with HelpSpot, you can centralize all your tickets to gain maximum efficiency. For more details, we recommend checking out our Freshdesk review.
Zendesk — Built with customization in mind, Zendesk is considered the most feature-complete system in the help desk industry. The tool has all the standard functions you might ever need, as well as a dedicated multi-brand module, just like in HelpSpot. If you are looking for this particular module, then look no further.
Zoho Desk — Pioneering the AI support space, Zoho Desk is a tool that is focused on delivering maximum autonomy. From chatbots to rules to routing, you'll find all sorts of automation options here. It also has some HelpSpot features and HelpSpot pricing similarities. If you are looking for good workflow customization options and HelpSpot-like feel, this is the tool.
HelpDesk — While new to the market, HelpDesk is slowly becoming our favorite system due to its stability and overall polish. The system doesn't have a lot of HelpSpot features but what it does have is an amazing analytics module. Another good thing this system has is the prices. Unlike the HelpSpot pricing system, this one is ultra-clear and ultra-affordable. Give the tool a shot if you feel like HelpSpot is not your cuppa-coffee.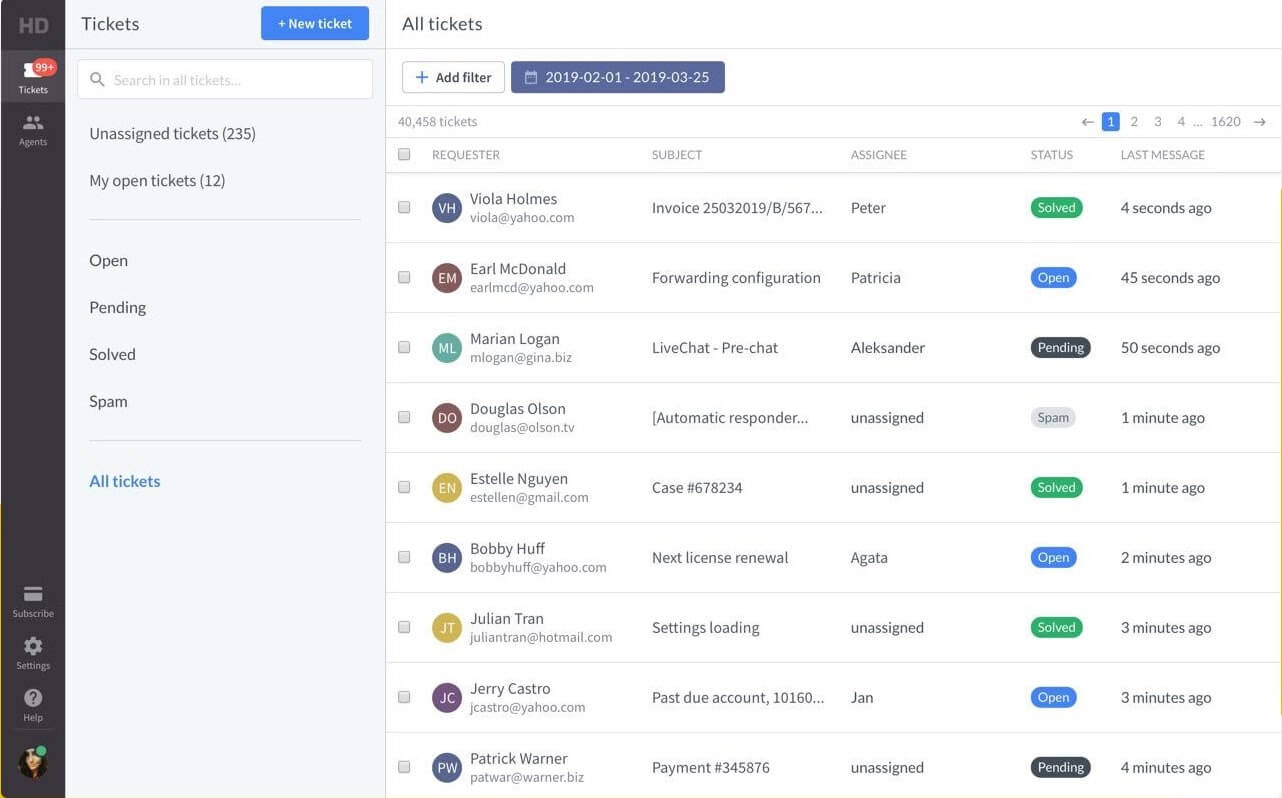 Verdict
And that about wraps things up for our HelpSpot review. We mentioned at the beginning that we'll give it a score of some sort. While we don't usually do that as scores don't really represent the tool, we will give HelpSpot a solid 4,5. The system is pretty good, it has all the features you will ever need, it's easy to use, and the level of flexibility is staggering, to say the least.
Yet, not all is rainbows and unicorns, the system does lack a few effortless integrations and the pricing can get steep as more people join the fray. But if you can look past these things and can afford to stomach the ever-increasing price, you will get yourself a powerful system. And if you want to use it with your very own data, you know the drill. Just leave us a message and we will patch you up in no time and thanks for joining in!