Data migrated
Tickets
Agents/Contacts
Companies/Groups
Attachments
Notes
Custom fields
Knowledge base
Company: Petplan
Industry: Insurance
Company size: 201-500 employees
Headquarters: Newtown Square, PA
Type of migration: Jira Service Desk to Freshdesk
The challenge: The client needed to move custom fields, which required some coding to make sure that data migrates correctly.
The outcome: Our team fine-tuned the migration to make it fit the needs of the client. Soon after that the company started the Full Data Migration and untimately, started using Freshdesk.
About Petplan
Petplan has built the industry's leading pet insurance for pet parents who demand a higher pedigree of care for their best friends. We've leveraged 40 years of global experience to create completely customizable coverage pet parents can feel confident in, and world-class claims service that's second to none—24 hours a day, every day.
Petplan's innovative approach to pet insurance has been recognized by Forbes, Financial Times, Bloomberg, Inc. magazine, Smart CEO, the Communicator Awards, Ernst & Young and many others.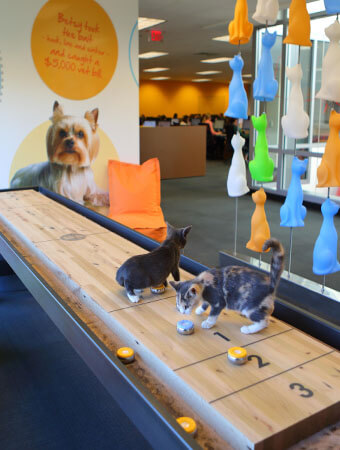 You used Help Desk Migration service to transfer data from Jira Service Desk to Freshdesk. How did it go? Was the procedure confusing at any point?
The migration went well. We had a large amount of data to move so it took some time, but overall the process went well and our account manager was very helpful throughout the migration process.
Why did you decide to migrate data?
We decided to move to a cloud-based helpdesk platform. We had over 10,000 tickets we wanted to keep after we moved to the new platform, so we had to find a solution to migrate them.
What pieces of advice would you give to those who are also looking for data migration?
Test the migration process multiple times to identify any gaps. There may be data you didn't realize you were missing until it is tested.