The world is full of different tools that were made to help businesses, individuals, and freelancers to handle complex work in an efficient way. The help desk and service desk space are no different. The industry offers a lot of options these days and often, picking the right one, can be a task in of itself.
Yet, it is generally agreed that there are two core tools on the market that are considered to be the very best. That's right we are talking about Zendesk and Freshservice. One aims for customers and the other for internal teams. Both are superb products. But how do they stack up? Is it even worth comparing the two? Turns out it is as the results are fascinating to say the very least. So, join us as we uncover the truths behind each system, bit by bit, let's get started!
Help Desk Tool Overviews
And as usual, we'll start out our comparison with a look at the systems. This will allow you to learn more about the scope and focus of each platform, as well as it will enable us to focus on the things that matter the most, which are features and price. Thus, here's how the two tools look and what they offer.
Why Businesses Choose Freshservice
Freshservice is a service desk system that was designed to help your staff work better and faster at minimum cost. All features and all user interface elements are aligned in a way that would let you use as fewer man-hours and resources as you possibly can. Another core focus of the tool is to allow your company to operate around the clock. With Freshservice, your business will work faster and more efficiently.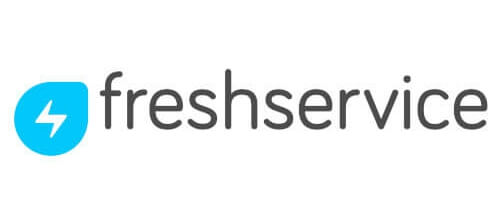 Why Should You Look at Zendesk
Zendesk was built from the ground to give people access to substantial customization that is coupled with dedicated customer satisfaction tools. In essence, Zendesk is all about refinement and flexibility. The way the company does it is through highly polished functions that aren't limited to a single-purpose use-case. Users can use most of the features outside of the intended scope. All this forms an incredible tool that is Zendesk.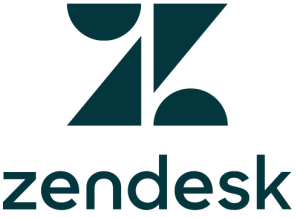 Noteworthy Service Features to Check
So we covered the core focus of each system, now let's take a look at the functions. These are critical in any comparison so we decided to pick the most unique ones. So, here's how each system compares.
Freshservice
Gamification — The key aspect of the system is its robust gamification toolset. If you don't know what Gamification is, then it is essentially a tool that allows you to transform work into achievements that have their set of rewards. These rewards can be set up by yourself just as the fulfillment conditions. This will create also healthy competition among employees and the best part is that it works for both, intrinsically and monetary motivated people.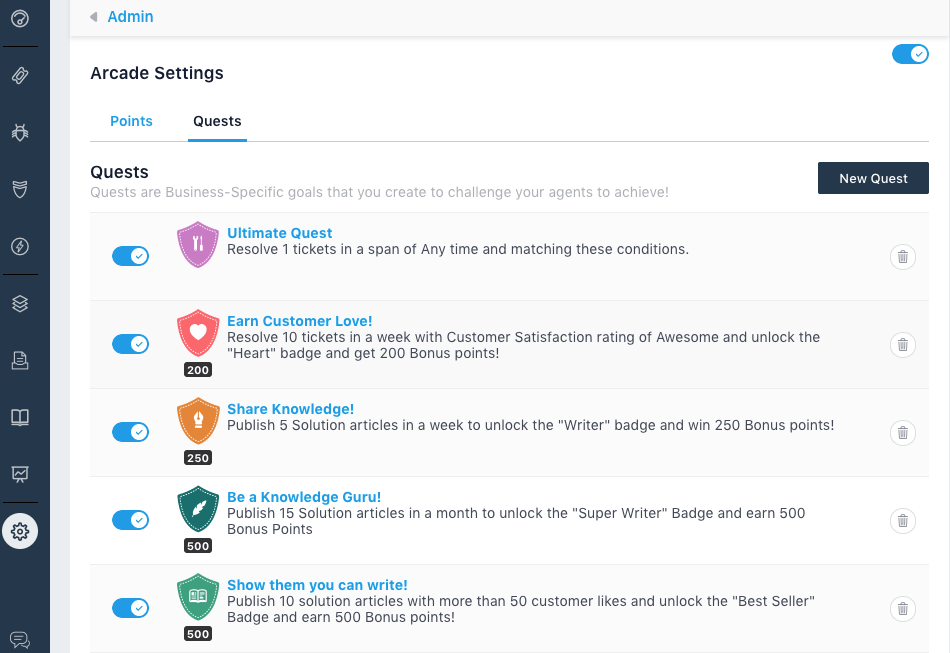 Team Huddle — The second function we'd like to mention is the Team Huddle. This is a collaboration/communication system that you can use both internally and remotely within a ticket, incident report, etc. This huddle channel is invisible to the customer and you can add as many people as you want. Moreover, it is also very usable. From stuff such as highlighting info to tagging people to placing markers, you can do it all at once.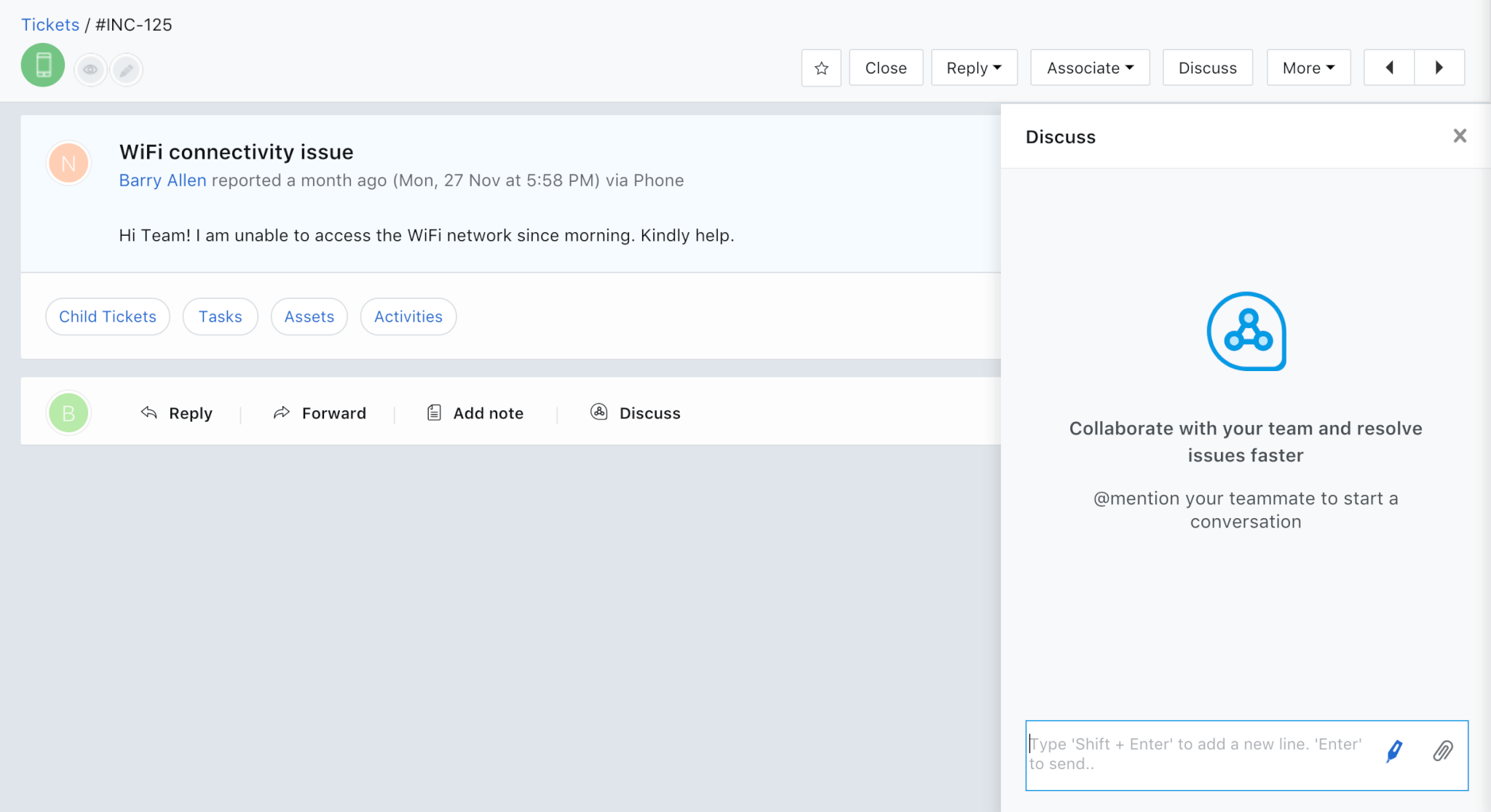 Designed with Speed — While not a feature per se, it is still an important aspect of the desk. The fact that the tool is quite easy to use only contributes to the system's overall appeal and quality. The user-interface and the menus are not only well structured but very snappy. No slowdowns, no hiccups, no intricate maneuvering, nothing counter-intuitive. It truly is masterfully created.
Zendesk Feature Set
And now we've come to Zendesk. Since the tool is a completely different beast (Freshdesk is a service desk and Zen is a help desk after all), the features will also differ drastically. However, we made sure that all of them are unique or exclusive even in the help desk space.
Customer context — Today, if your business isn't offering personalized service, you are losing a lot of money and, more importantly, customers. This feature is designed to combat this by giving you context, relevant info, and basic data about the person shopping so that your staff can deliver a personalized service. This will work wonders in companies that have a ton of customer turnover.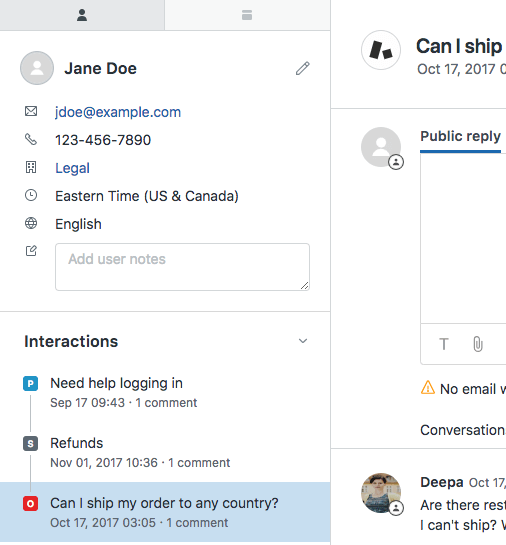 Personal views; macros — Zendesk allows you to set up custom views and macro features using a very clever system. Essentially, you don't need to code anything but assign rules of some sort. These rules will define conditions and therefore, will allow you to see ticket data that is actually relevant to you. The system can be expanded and works in almost every instance, meaning there are no limitations to just tickets.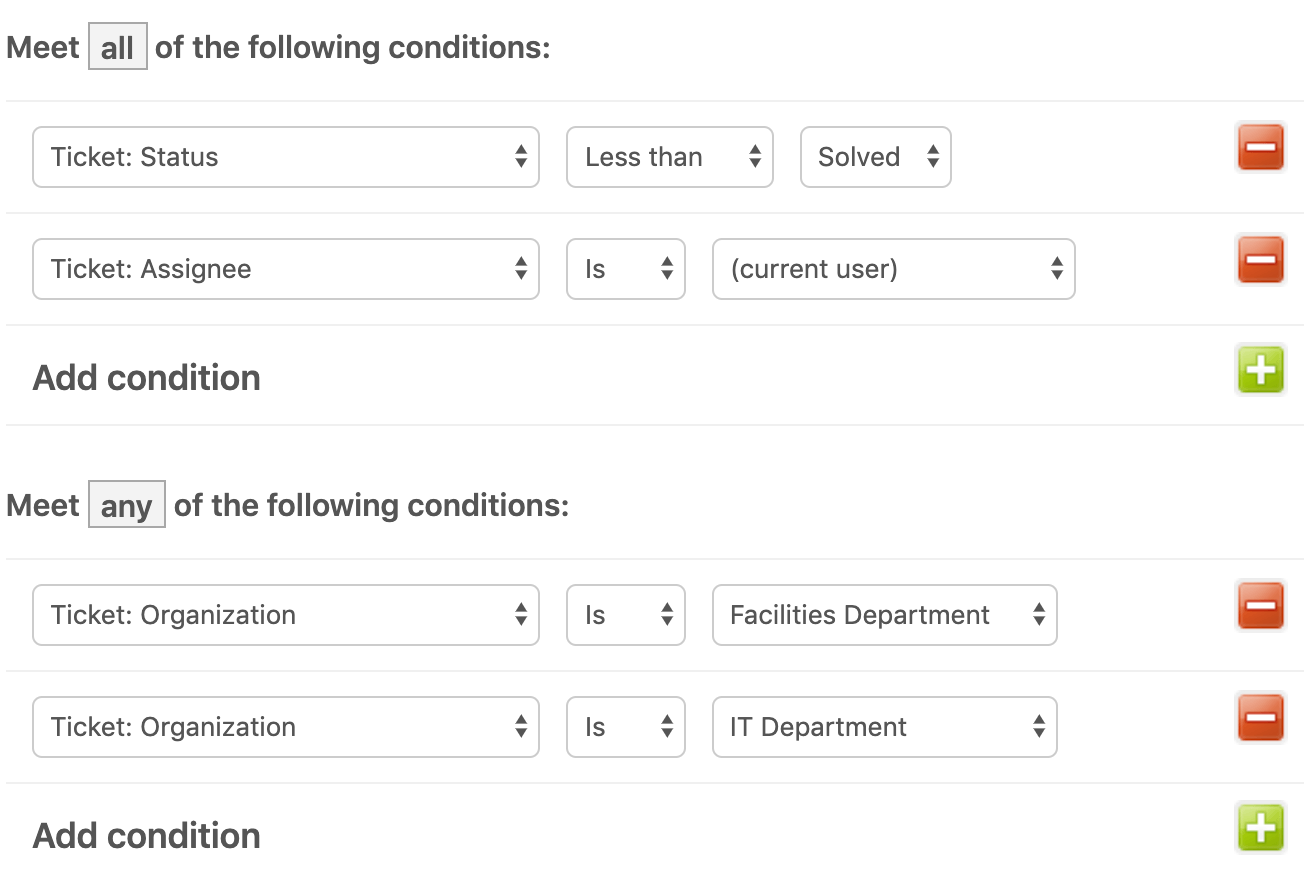 Creating a custom ticket view in Zendesk - Source
Ticket forms — Sometimes, asking your customers directly can cause a lot of pressure and stress for your staff. This is where Ticket forms come into play. They allow you to ask for your customer for information that you need up-front. Create multiple support forms and requests and assign them to appropriate ticket fields. This will eliminate the aforementioned stress, as well as it will streamline work since all the required variables will be known.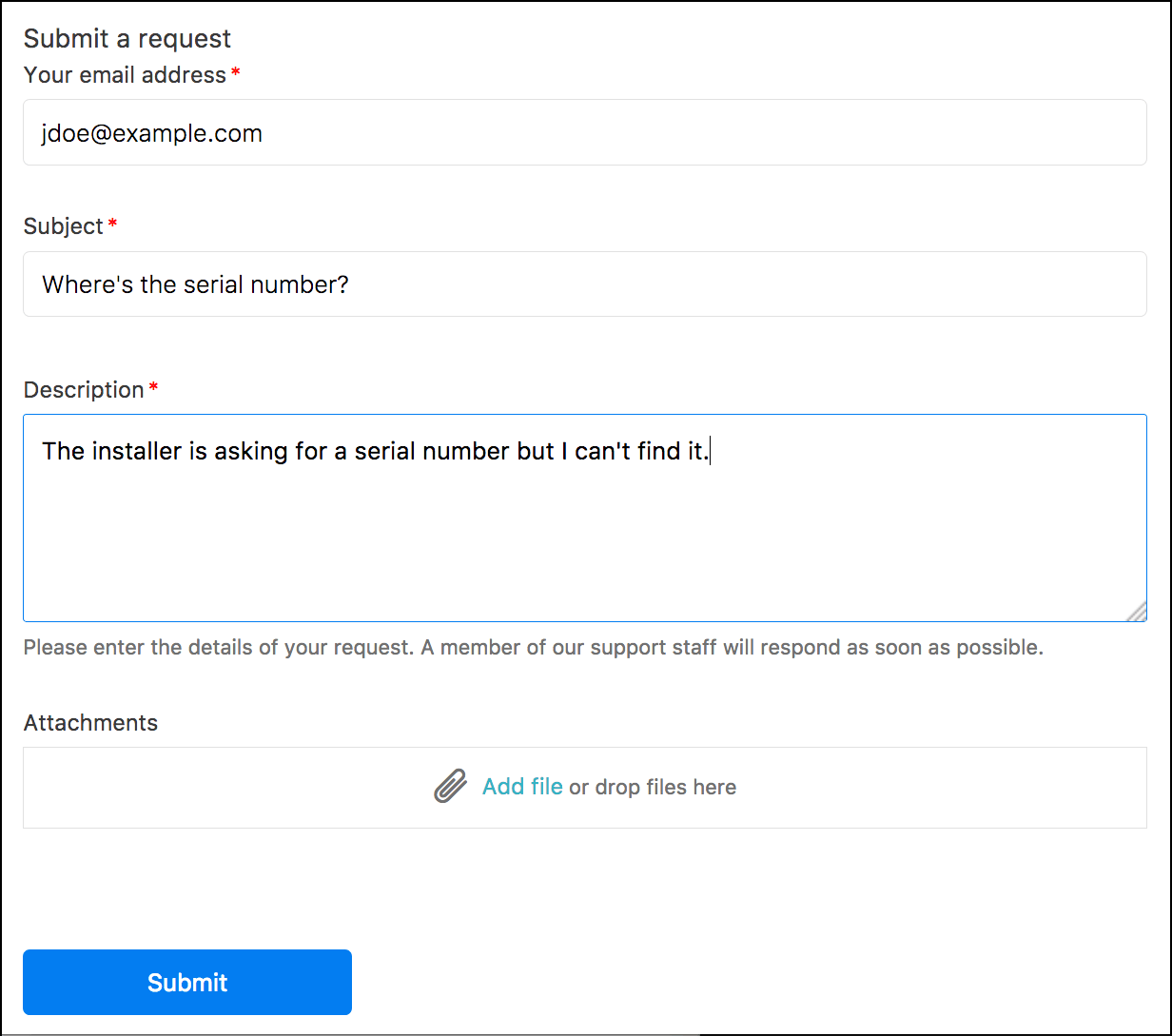 Professional Services - Zendesk offers varied services to help you fine-tune the platform or smoothly transition from legacy products to Zendesk Suite. But that's not all; the team of experts can assist you in implementing new channels or benefiting from all Suite features. Yet, Zendesk Professional Services' price starts at $8K for setting up one channel. If you just want to migrate your customer data, then Help Desk Migration is a better option.
In general, you pay for the number of migrated records. You can also merge Zendesk instances or other help desk solutions for the same price. You are good to go by just picking your source and target platforms.
Price
And now for the pricing. As we said multiple times, both Zendesk and Freshservice are very different systems. What this means is that there is no real reason to look at the feature list but we'll do it anyway as it represents the price-to-value ratio. Thus, here's how the tools stack up:
Table 1: Plan Pricing
Freshservice Forest
$99 per agent per month
Zendesk Elite
$199 per agent per month

CAB Huddle
IP Whitelisting
Sandbox
Change, Problem & Release Management
Software License Management
Customizable Agent Roles
Advanced Security - Custom SSL & Custom Email Servers
Analytics Pro
Contract Management
Project Administration
1 Hour Support SLA
Record Logs
Customer Success Manager

Infinite light agents
99.9% uptime SLA
1-hour service level objective
Superior encryption & security
Datacenter location
Various ticket forms
Skills-based routing
Contextual workspaces
Content Prediction
Multibrand support
Custom Objects, powered by Sunshine
As evident, the creators packed both systems to the brim. But it is clear that Zen is kind of overpriced (just like in most cases) once compared. Carefully check each function to see if you really need them and only then commit to purchase. And in case you are wondering, there are cheaper plans for each system. We used these for illustration purposes only.
Freshservice vs Zendesk: Which to Choose
With so many systems released each day, picking the right one can be a daunting task. Everyone tries to stick out, everyone tries to show something unique and compelling. But ultimately, it all boils down to the quality. Freshservice and Zendesk are both highly polished systems that have a long history behind them. You can't go wrong with either of these but if you feel like one is more compelling than the other and are afraid that you might miss out on a thing or two, don't worry.
You can always ask for a free trial. By giving the tool a test spin, you will not only ensure that it works for you but get to learn things first hand. But in case you realized that that's not it, we can help you migrate your data to the other tool. Just give us a call and we will do the rest. But for now, thanks for joining and we'll see you next time. Stay healthy!