Typically, companies use help desk software so not a single customer issue slips through the cracks. But did you know that about 50% of the time, companies also use their help desk to handle internal support?
What Is An Internal Help Desk?
An internal help desk software as the name suggests is an application that helps your employees carry out internal operations. It isn't that different from standard help desk solutions. In fact, most of the time, one tool can be used to both communicate with customers and solve IT and non-IT-related issues that happen inside the company.
How An Internal Help Desk Can Help
First things first, an internal help desk system helps employees report a problem or set a task. You might ask, why not use a task manager instead? Or just DM a colleague in Slack when you have a problem? Well, a task manager is best for keeping track of product improvements and things you need to do in the long run. Slack is great but it's a messenger app. Your request can easily get lost among hundreds of other messages.
Internal help desk software makes it easy for anybody in the company to submit a support request. Even if they don't have direct access to the help desk.
Second, you can set up a knowledge base. Just like customers, employees have questions. The knowledge base can be a place where employees can quickly get answers as well as share their solutions or approaches to work.
Last but not least, it allows understanding ticket trends. Identify the most common types of issues employees have. Take it from there and devise a plan on how to better support your staff.
Help Desks You Can Use As Internal Ones
While there are specialized internal help desk systems such as HappyFox, let's not forget about those that you can use as internal ones. Yes, some systems have this kind of special functionality builtin. Let's take a look at some of the more popular ones:
Zendesk
First on our list is Zendesk. It truly has enough features to be not only an internal system but practically a service and help desk at the same time. In any case, the platform offers a wide range of functions that can help your employees resolve more issues while spending less time. Zendesk provides you with a suite of automation, workflow, and AI tools that you can use to enhance not only productivity but the quality of service.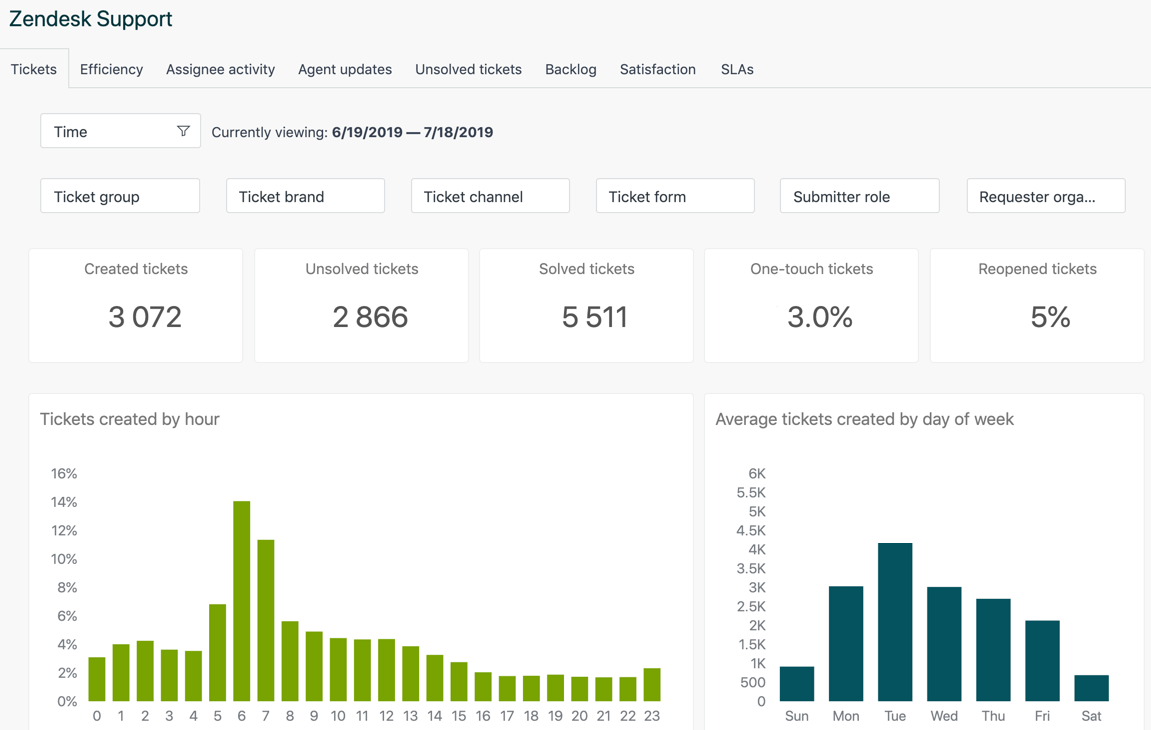 Viewing a pre-built analytics dashboard in Zendesk. Source: Zendesk
And it's not just automations that the platform has to offer, you get access to a dedicated analytics section that tracks solely your team's performance. Last but most certainly not least, Zendesk can centralize all your business information (including integrations, employee contacts, etc.) into one place that anyone with access can view for reference purposes. The best part of all this, if you have a Zendesk account, you already have access to all these wonderful features. No need to upgrade or change account types, it's all there from the get-go.
Kayako
Next on our list is Kayako and like our previous entry, this system also offers its users internal help desk functions. One of the most prominent features Kayako provides is the ability to group all your departments into one hub. Whether it's IT, HR, or Finance, you can create a group where everyone can collaborate and solve different issues. Another cool and useful thing Kayako users have is forms.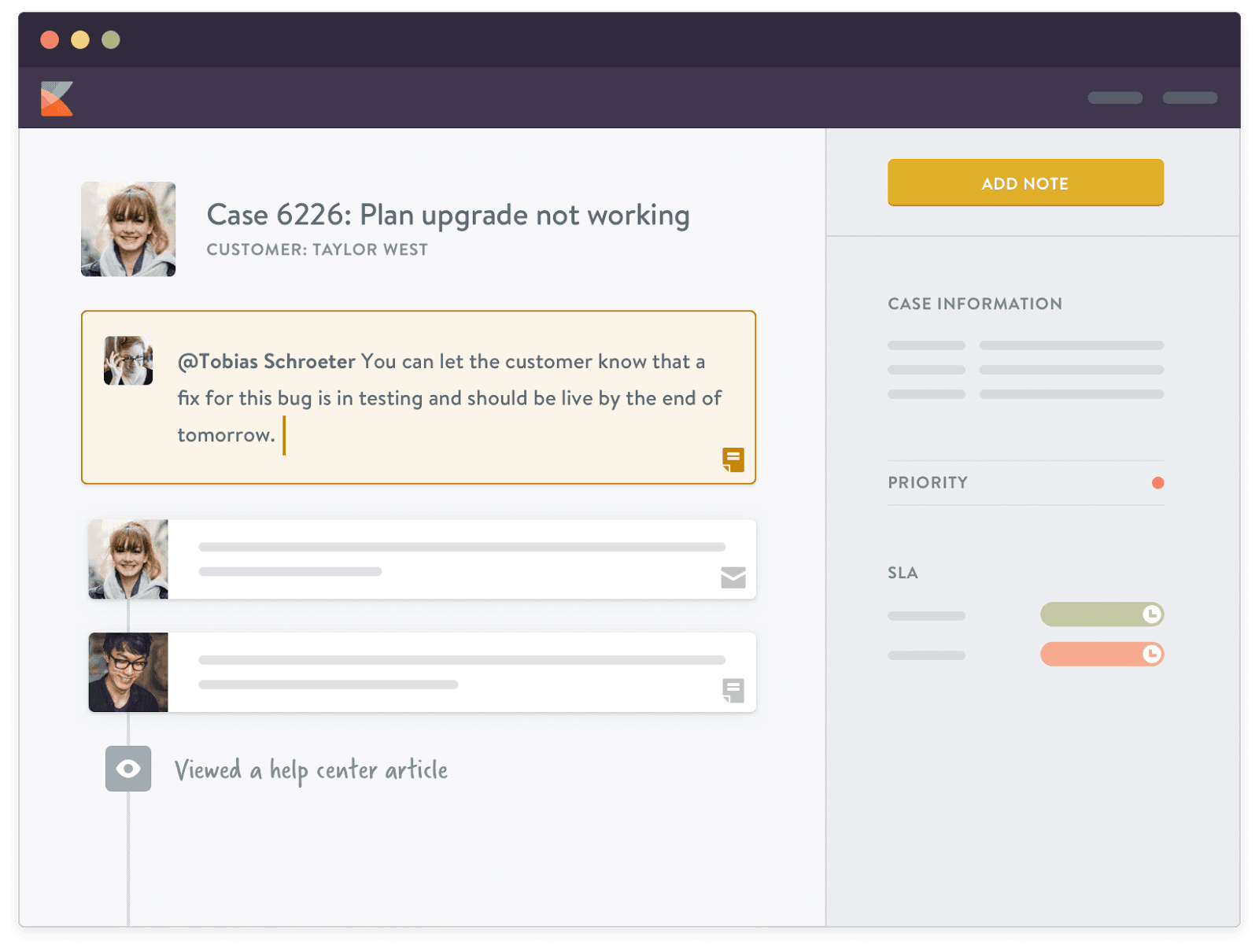 Internal notes as an agent collaboration tool in Kayako. Source: Kayako
This seemingly small feature will allow you to identify what internal bottlenecks you have and what are your options to solve it, as well as it will help you learn what your employees like the most.
Freshservice
At number three on our list is Freshservice. Unlike the previous two help desks, this one is a service desk. If you don't know what's the difference between a service desk and help desk, you can check this guide. Returning to Freshservice, the system has several features that can help you manage the company's assets and employees more effectively.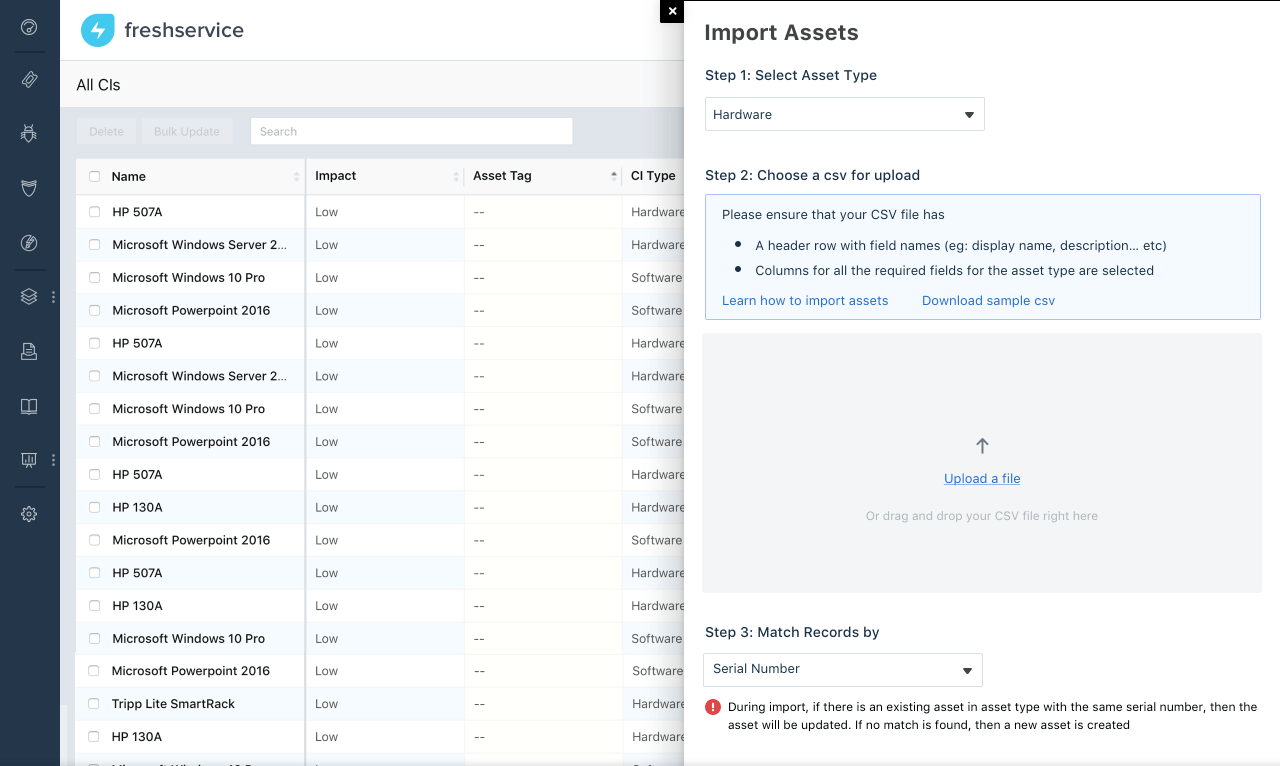 Adding a new Asset to your Configuration Items List. Source: Freshservice
One of the most prominent functions that come into mind is the Service Catalog. It's is a one-stop-shop for requesting services from different departments. For instance, HR managers can easily request equipment from the IT department to onboard new employees.
Jira Service Desk
And the last one on our list is the Jira Service Desk. For many, this is the best service desk system out there, and for good reasons. It packs everything you might want from a service desk and then adds more by introducing the Atlassian Marketplace. Straight out of the gate, Jira Service Desk offers you to set up automations for both your customers and your agents.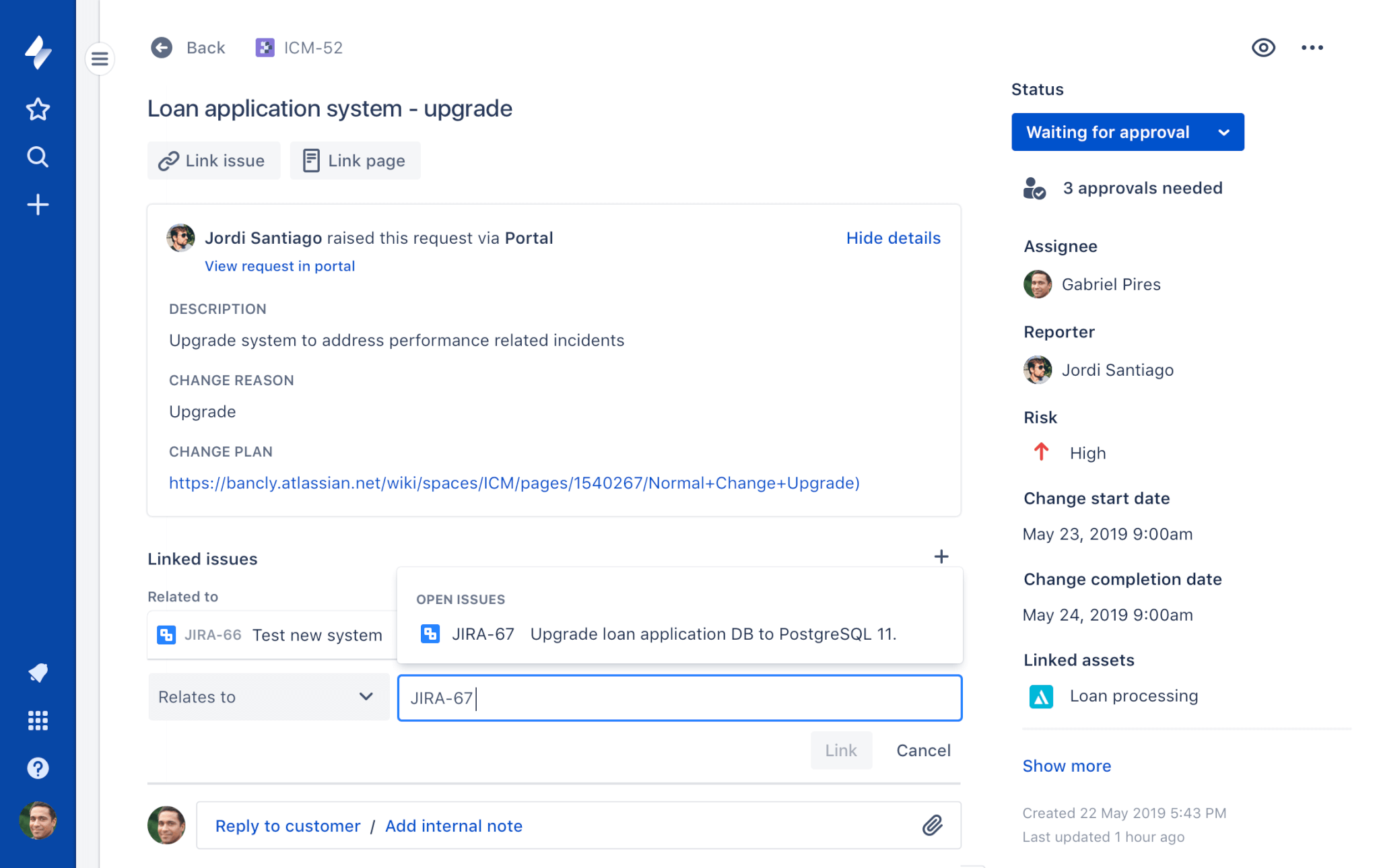 Using Jira Issues for collaboration between departments. Source: Atlassian
Then there's Confluence - a collaboration space for all employees. Think of Confluence as an advanced knowledge base. It allows creating powerful pages, not plain text articles. Confluence can help with HR policies, product guidelines, and instructions.
However, note that Confluence is a stand-alone product. It seamlessly integrates with Jira Service Desk but you have to buy it separately.
Final Notes
So as you can see, help desks aren't only for customers. They can offer your company a myriad of tools that you can use to improve your internal operations. From off-loading work to automating mundane tasks, internal help desk systems are great at both. If you want to learn more about these systems, we suggest that you contact the vendors for more information, and if you need help moving from your current solution, be sure to leave us a message. But for now, that's all we have, stay tuned for more articles like this in the future.
Migrate to a new help desk
Automated, secure, and fast tool
Start Demo now