Data migrated
Tickets
Contacts
Companies
Agents
Groups
Company:
Roland
Industry:
Electronics
Location:
Hamamatsu, Japan
Type of migration:
Zendesk to Zendesk
The challenge:
The need to consolidate the customer service to a central Zendesk instance
The solution:
Both automated and customized data migration
The result:
The client successfully performed a sophisticated data migration and consolidated the customer service to a central Zendesk instance
Honestly, I was really pleasantly surprised by how responsive the company is. I was left to wonder, do you guys even sleep? I was able to get responses to virtually every question each time I was asking within a few hours, even considering the time zones.
About the company
Roland Corporation traces its history back to 1972 when Japanian engineer and entrepreneur Ikutaro Kakehashi founded a company that manufactured musical instruments.
These days, the corporation is known as a world-known Japanese manufacturer of electronic musical instruments, which also produces electronic equipment and software under a number of brand names. Moreover, Roland is considered to be a company that has shaped electronic music more than any other in music history.
Author's note: the Help Desk Migration service helped Roland Corporation to migrate the data between two Zendesk platforms and, thus, consolidate their customer service to a central Zendesk instance. Want to know more? Keep reading this interview with Paul McCabe, the Vice President of Global Customer Experience in Roland corporation.
Paul McCabe's role in Roland Corporation
Q: Can you tell me a few words about yourself and your role in Roland Corporation?
Sure. So, my role in Roland Corporation is the Vice President of Global Customer Experience. It's actually a fairly new role that we started last year. Prior to that, I've been helping to lead our Global Marketing based here in Los Angeles.
I've been with Roland for twenty-nine years now, and I've been in LA for the last four years with my family. Before coming to LA, I worked for Roland in Canada, where I had many different roles, from being a product specialist to a marketing manager to a chief operating officer. My last role with Roland Canada was President and CEO, which I was honored to be for eight years. In 2016 I was asked to support the continued success of Roland US while also helping to establish a new global marketing focus. With each role, I was able to stay connected to our customers and our products and technology- this made me very happy!
Q: Wow. What a journey!
Yes, it has been a journey. And, you know, I am a musician and electronic music fan, so getting to be with your favorite brand for as long as I've been is very special.
Q: Like living the dream?
Yeah, for sure.
Planning the data migration project
Q: Have you ever dealt with a data migration project before?
Not with the scope of the project that we worked with you on.
However, when I was in Canada, we became the first of the Roland companies to use Zendesk back in 2010. So, I became quite familiar with the platform at that time, and I am sure we did some smaller data migration projects along the way.
Q: And what was your area of responsibility in this project?
Well, I was the decision-maker in terms of how we were going to do this, and I consulted with our success managers at Zendesk, who recommended you as one of a couple of options. I then investigated and did some tests, and then I actually executed the migration from our side. So it was pretty much me from the decision-making all the way through to the final mouse clicks.
Q: What were your expectations for the whole project? How did you see it?
Simply put, we have been in the process of establishing Zendesk as our global customer service platform, and we needed to migrate the data from one regional instance to our central account.
Q: And how much time did the whole project take from start to finish? With all the planning and preparation?
So, the migration was probably eight weeks from when we actually kicked off the project to when we finished it. It could have been done in four weeks, but we had started it right at the end of the holiday season, which caused some delays in time. I could now probably cut a couple of weeks off that. But, in the end, it was probably about an eight-week journey.
It's all about Zendesk
The experience of using the platform
Q: Why have you started using Zendesk, and why do you keep using Zendesk? What do you like about it?
Good question. Well, again, as I have already shared, my history with Zendesk goes back more than ten years. So, I personally have a level of comfort with the platform and with the company.
I've always found Zendesk to be very responsive. They've got a wealth of resources for their customers, including active user forums. They are also quite consistent with publishing new stories and articles. They are trying to lead by example in demonstrating what it means to provide a compelling customer experience, and it's backed by people that seem to really care for their customers.
The platform itself is very stable, and when there are issues, they are well communicated. I also appreciate the commitment to continuous improvement, even if it means their product offerings can get a bit confusing at times!
The reason for moving the data to a central Zendesk instance
Q: Okay. I see the reason why you were consolidating Zendesk. But why did you need to move all of your data to Zendesk?
There are certainly efficiencies to be gained when you move from multiple instances of the same platform to a single instance because it allows for consolidation of administration. Still, it also allows for the sharing of any development that is done across all regions. And, ultimately, what we're aiming to do is establish a consistent, high-quality customer experience no matter where you live, and a single central platform makes this much more achievable and sustainable.

Tips when moving to or from Zendesk
Q: What would you recommend for those who want to migrate their data between Zendesk accounts regarding the organization, planning, etc.? Let's say three tips.
So, three tips:
Organize your data properly
Be confident in the way you've organized your Zendesk. So, spend time making sure that you're consistent with how you define your groups, as Zendesk calls them. Spend time cleaning up views, terminology, your naming conventions, and all of this stuff. "Clean the house before the dinner guests come," you know. Piling more data onto a disorganized help desk is a trap to be avoided.
Spend time cleaning up views, terminology, your naming conventions, and all of this stuff. 'Clean the house before the dinner guests come,' you know.
Trust the tool
One more thing I think what I learned was: with our own house in order, I could have just allowed the migration tool to create the agents, create the views, and then it would have been easier just to rename those views to follow our central conventions.
So, another piece of advice would be to let the tool do the majority of the work and then perform some minor clean-up and optimization post-migration.
Plan the timing
And then one more tip. It may seem obvious, but plan the timing of the migration very carefully. As a global company, I had to contend with many different time zones, so we had to find a window where the traffic was lower across the board in order to avoid performance lags or disruption. In our case, we started the migration on Sunday morning LA time, and it wrapped about 24 hours later.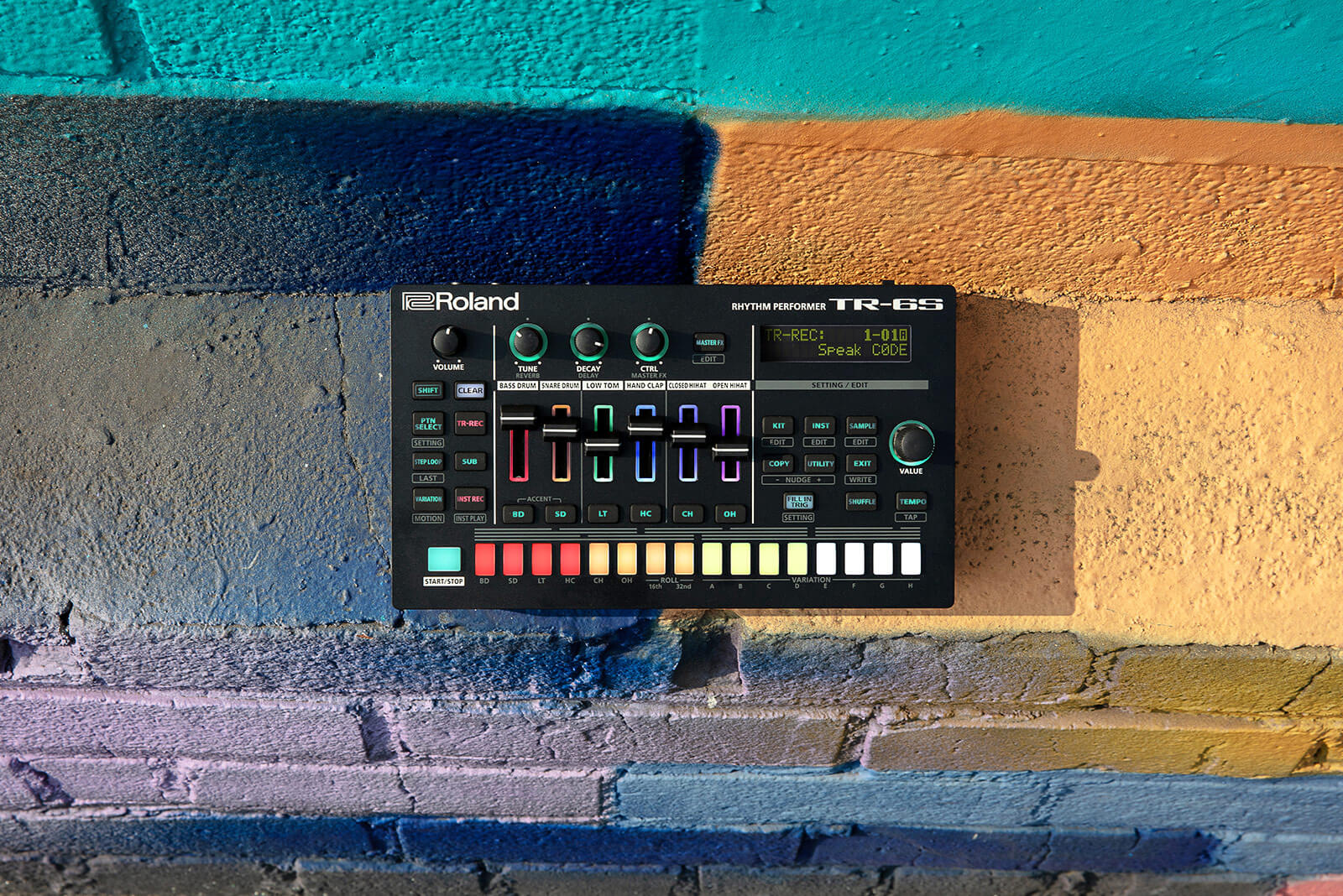 Feedback on the Help Desk Migration service
First impression
Q: What was your first impression of the product?
Honestly, I was a bit nervous and lacking in confidence; this was my honest first impression. And I think it was partly because, when I first visited the website, one of my primary considerations was the security of data and the protection of customer privacy. The websites spoke a lot about GDPR compliance and encryption, and all of that was reassuring, but I'd never heard of the company before, and there were no domestic offices or anything like that, so I was nervous. But I continued to do my research, and when I found that the parent company was Relokia, their site was confidence-inspiring.
Also, the chance to chat with one of the migration tool engineers - a Roland fan, by the way - increased my comfort with the PII protection measures.
So, it started from a position of pretty significant caution but built trust progressively. The process of running test migrations, for the most part, was quite intuitive. I didn't really need operational help until we started to get into some pretty deep details.
The process of running test migrations, for the most part, was quite intuitive.
Advantages and disadvantages
Q: Okay. So, when you were testing the tool, what were some of the other criteria you were paying attention to? You know, that would make you decide like: "Yes, this is what we were looking for."
Honestly, it was pretty straightforward. The entire test process was only about ten to fifteen minutes, I think. And it was a pretty tight loop to set up the filter, set up the tool, run a test, go to Zendesk, look for the tickets, validate that they'd come across correctly, look at the user record - not overly complex or time-consuming.
Q: And could you name one disadvantage of the tool that we can improve?
There were a couple of parts of the interface that weren't as clear as they could have been in the tool itself. And it's the part where you are going to go and adjust the field mapping. There were, I think, three or four sections that represented different groups of fields. But then there was a drop-down selector up at the very top as well, and the relationship of that drop-down selector and the choice you could make there with these fields wasn't fully intuitive to me. I figured it out, but it took me some time, and I just didn't get it right away - no big deal in the end.
To try or not to try: recommendations
Q: One last question: would you recommend the Help Desk Migration and why?
Yes, I would. I would because the tool works, and the support is responsive and effective.
Honestly, I was really pleasantly surprised by how responsive the company is. I was left to wonder, do you guys even sleep? I know I don't, but I thought I was unique in that way. But I was able to get responses to virtually every question each time I was asking within a few hours, even considering the time zones. So, I was really pleasantly surprised by how responsive you were.