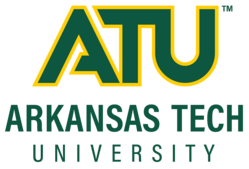 Data migrated
Tickets
Contacts
Agents
Companies
Attachments
Notes
Knowledge base
Client: Arkansas Tech University
Industry: Higher education
Type of migration: Parature to Freshservice
Challenge: Arkansas Tech University was looking to transfer their data to a new help desk platform since Parature was to going to be retired.
Solution: Automated migration of the help desk data and knowledge base articles.
Outcome: The migration went smoothly and did not require any customizations or fixes. Eventually, Arkansas Tech University successfully moved all their data to Freshservice and started using the new platform.
About Arkansas Tech University
Arkansas Tech University is a public university based in the city of Russellville, Arkansas. It is among the fastest-expanding higher education institutions in the state.
In 1909 the Second District Agricultural School was established by the Arkansas General Assembly, originally to offer a high school education to local youths. The school went on to take responsibility for the first two years of college education, and it became Arkansas Polytechnic College in 1925. By 1931, it had morphed into an institution solely for higher education and became Arkansas Tech University in 1976.
ATU offers programs at the bachelor's and graduate level in a range of fields and began taking in doctoral students in 2015. It has six colleges: The College of Applied Sciences, the College of Arts & Humanities, the College of Business, the College of Natural & Health Sciences, the College of Education and the College of Professional Studies and Community Outreach.
Many of its buildings are listed on the National Register of Historic Places, including several halls of residence and teaching buildings.
Since 2004, Arkansas Tech University has had a two-year satellite campus – the Ozark Campus, also in Arkansas – which offers some associate degree coursework in a number of subjects. The campus was formerly home to Arkansas Valley Technical Institute, a vocational school.
Arkansas Tech University's student population is primarily from Arkansas. The university is, however, moving towards greater diversity, with the number of ethnic minority students doubling between 2004 and 2016. A majority of the students based on the main campus are first-generation college students.
There are extensive student support services to help prevent discrimination, guide students with career choices, and protect students during their university experience. The Jerry Cares campaign – which features popular campus ambassador Jerry the Bulldog – aims to defend students from dangerous incidents on campus, such as drink spiking and hazing.

How did you like migrating your data using the Help Desk Migration service? Was the procedure confusing at any point?
From the beginning, the staff was professional and very responsive, all questions and concerns were answered and addressed. The migration process was straight forward and provided the data we needed in the new system.
Why did you decide to migrate data?
The ticket data from our old system included important historical information needed by one of our departments.
Any tips you'd like to share with those looking to migrate to another help desk?
Before spending time on in-house options take a look at Help Desk Migration first.  They can more than likely save you time and money in the long run.