There are many desk solutions these and not all of them are of the same quality. Some lack features others might lack polish. But that is not applicable to today's entries, HelpDesk and Zendesk. One platform is completely new and the other one has been on the market for what seems like an eternity.
So, how well modern offerings stack up against veterans' ones? Do new systems have all the necessary features out of the gate? How does the help desk development roadmap has changed? Well, this is precisely what we will learn today. Let's get started!
Company Background
Now before we jump into the comparison point, we'd like to put a little history behind the two systems. This will not only allow you to see how the product came to be but will allow you to see what things you might see in the future. Now we won't be diving super deep into this but rather focus on the key aspects, namely, number of employees, time on the market, big-name clients, among other things.
HelpDesk

We'll start with the newcomer as it is a more interesting entry of the two. So, HelpDesk is, as the name implies, a help desk solution that incorporates a wide range of features that are designed to help minimize input and maximize output. The solution was created by experts from LiveChat meaning, out of the box, you get a highly polished system. Currently, HelpDesk servers a number of well-known companies such as Sproutedweb, IGG-Software, RateGenious, among others.
Zendesk

Zendesk is among the best help desk solutions on the market. The tool is packed with a host of unique features that will help you win more customers, as well as improve your level of service. The system first released in 2007 and has seen steady growth in both quality and customers. Currently, the tool is used by a myriad of different companies, including but not limited to Bolt, AirBnB, Fossil, Azerbaijan Airlines, and many more.
Pricing
Next on our list is pricing. Now one of the key things about any system is that the price should be directly proportioned to the number of features available. In other words, the more great features you get, the higher the price will be. We'll take the medium tier plans as they best represent the system. Thus, let's take a look at each system.
Figure 1: Pricing Comparison
HelpDesk Team $19 agent/month
Zendesk Pro $49 agent/month

Everything From Starter Plan
Teams
Multiple mailboxes
Automated assignment
Advanced analytics
Customization
LiveChat integration

Everything From Team & Essential
Multilingual content
CSAT surveys
Dashboards and reporting, powered by Zendesk Explore
Social messaging
As you can see, both tools offer quite a bit of functionality (which we'll cover in a bit). Both systems also offer standard stuff such as a knowledge base module, a dedicated automation tool, social media integrations, so no need to worry here.
Also, it is clear as day that Zendesk is tailored towards larger organizations whereas HelpDesk is best suited for medium-sized companies. You can still use both tools regardless of your size as they are quite adaptable.
Features
And now for the most interesting part, the feature set. As we already mentioned, both tools have all the standard features you would expect from a help desk system. Hence why we will focus solely on features that we think are unique, super helpful, and will make a difference in the long run.
HelpDesk
Smart search. This feature allows you to precisely pinpoint your search query. Whether you input your customer name, recollect an email message, or know the ticket ID, the system allows you to locate the contents knowing just these small details. In companies where there is a large influx of information, this feature will prove to be invaluable.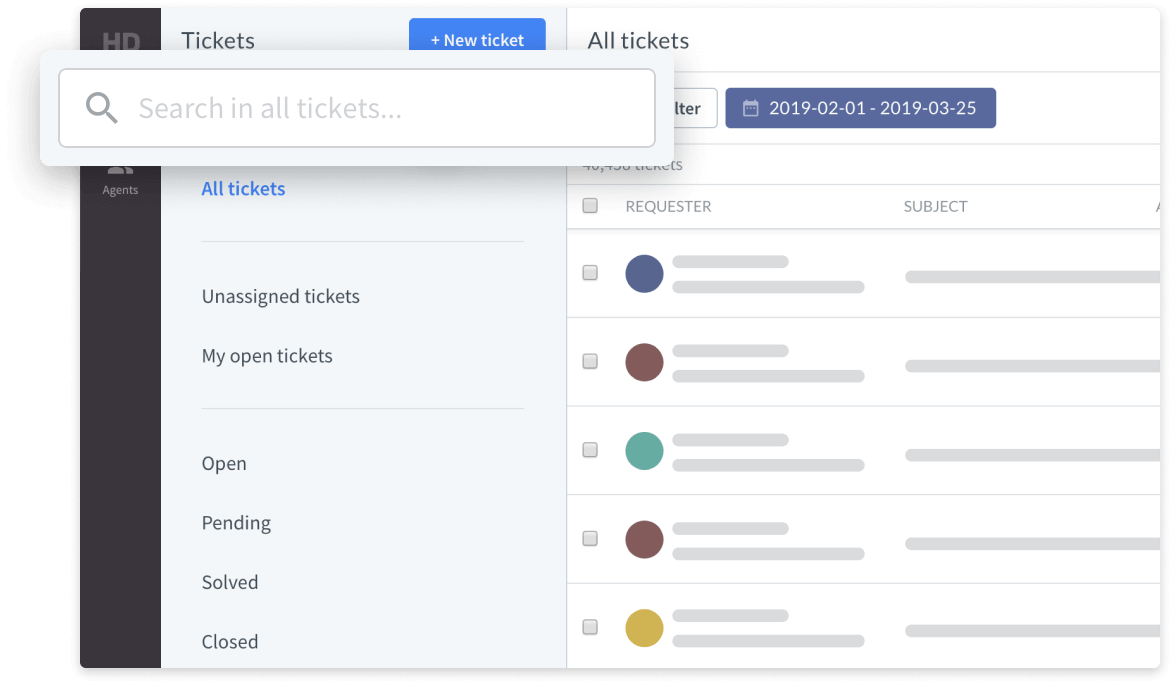 Canned responses. This system is designed to help agents respond to common issues faster by giving them templates with written solutions. It will not only improve response time but will make your staffs work, less repetitive.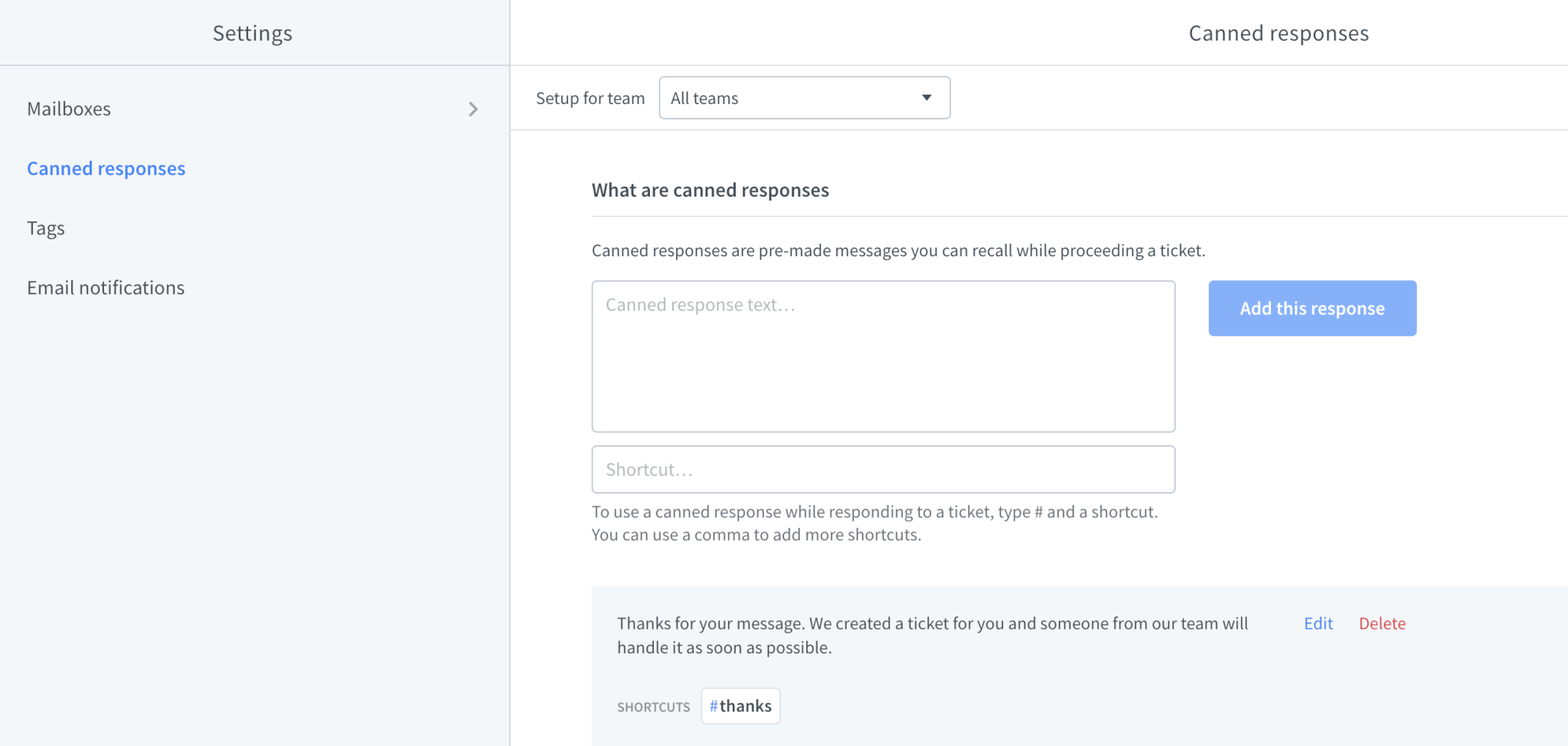 Client details. This feature is designed to help you understand the customer by providing relevant information about past tickets, contact info, among other things. This will eliminate repetition and will allow you to provide more contextual answers.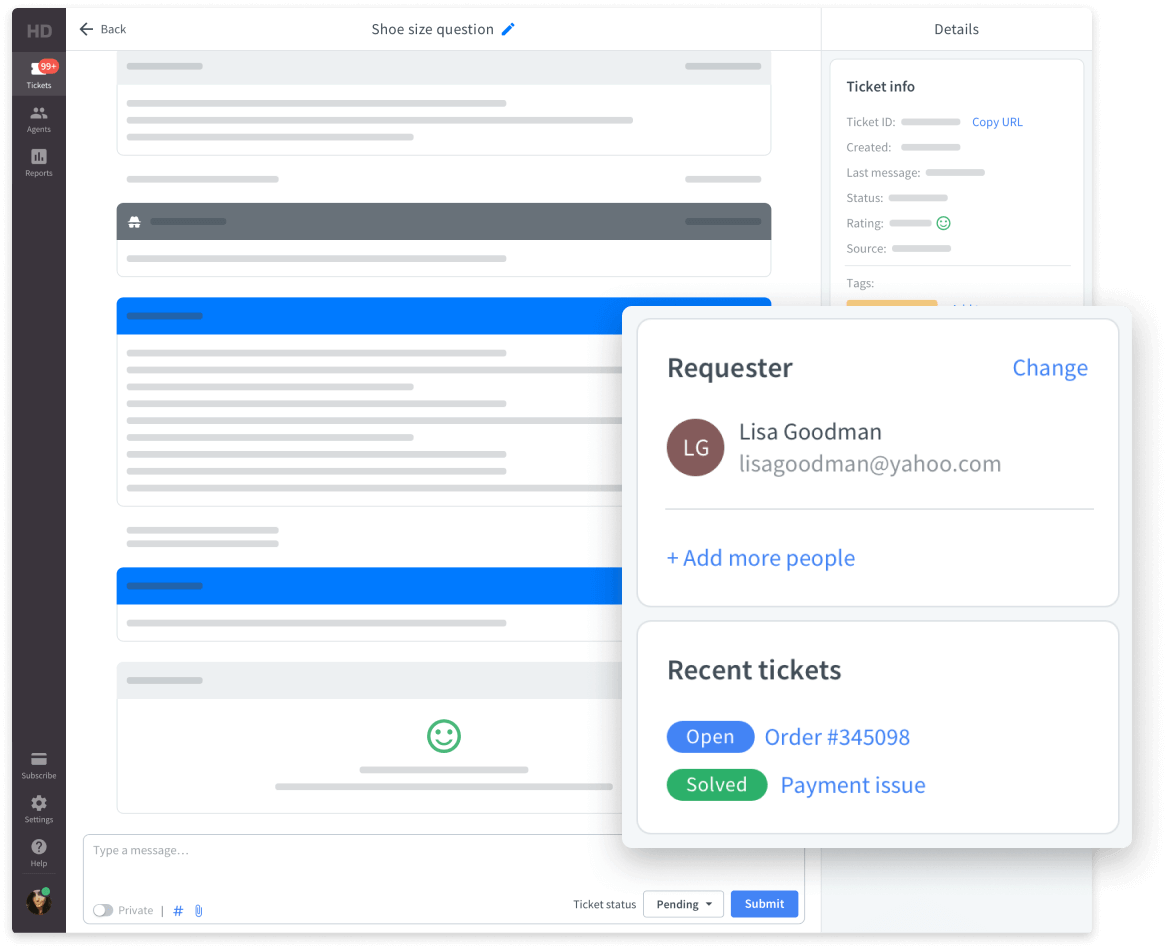 Private notes. With this system, you can leave private notes within your team wherever you want. It makes communication between departments so much smoother. It also means your staff will know more about customer preferences, meaning they will not have to ask the same old question over and over.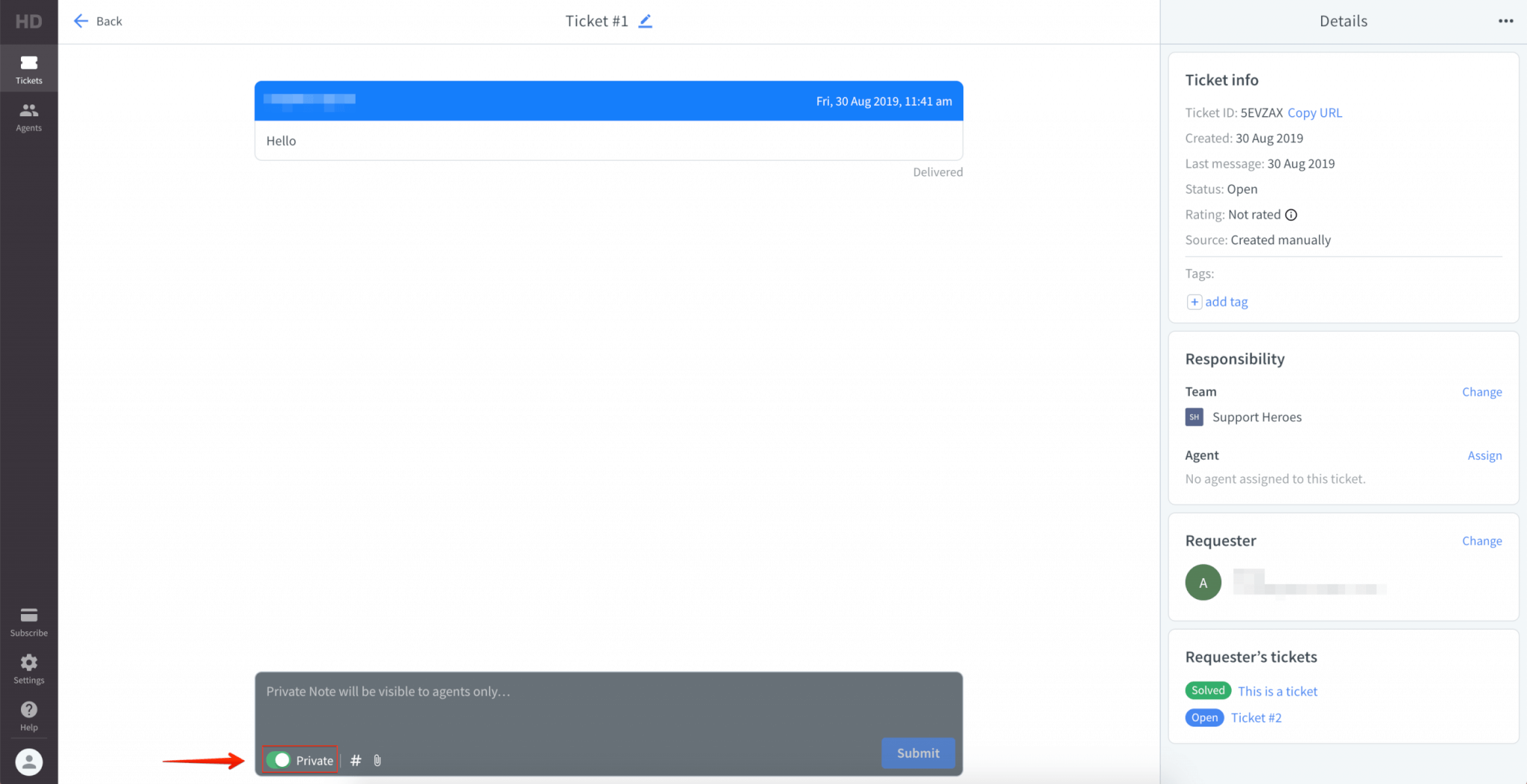 New tickets heatmap. Perhaps the most interesting feature of the system is the ticket heatmap. As the name implies, it allows you to see a detailed overview of the volume of tickets you get daily. This feature will allow you to pinpoint when your customers want help from you the most, meaning you can adapt to your consumer needs much more accurately.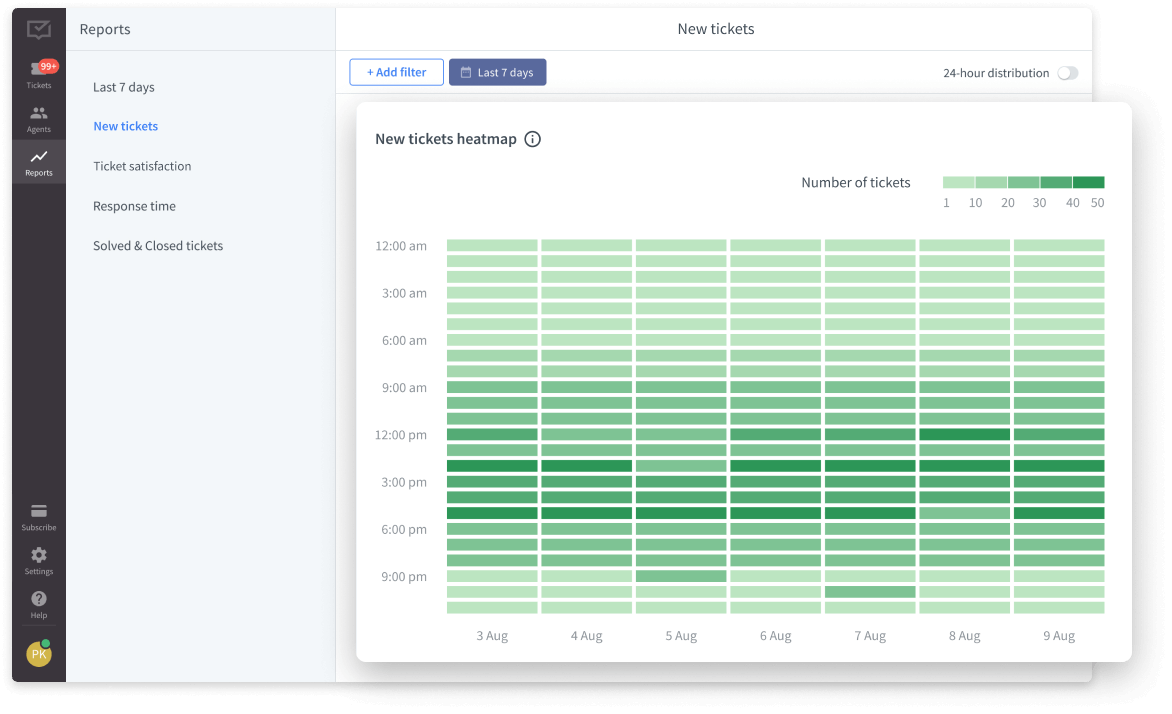 Zendesk
Multi-brand. Deemed as one of the best features Zendesk has to offer, the multi-brand module allows you to manage up to 300 different products, services, and regions from a single, centralized account.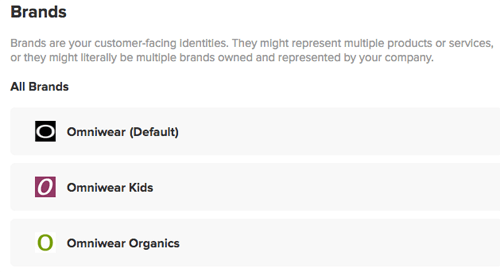 Pre-defined ticket actions. Similar to how Canned Responses work, this feature allows you to use macros to reply to your customers in a fast and effective manner. However, you can also use this feature to generate other actions such as changing the status of the ticket.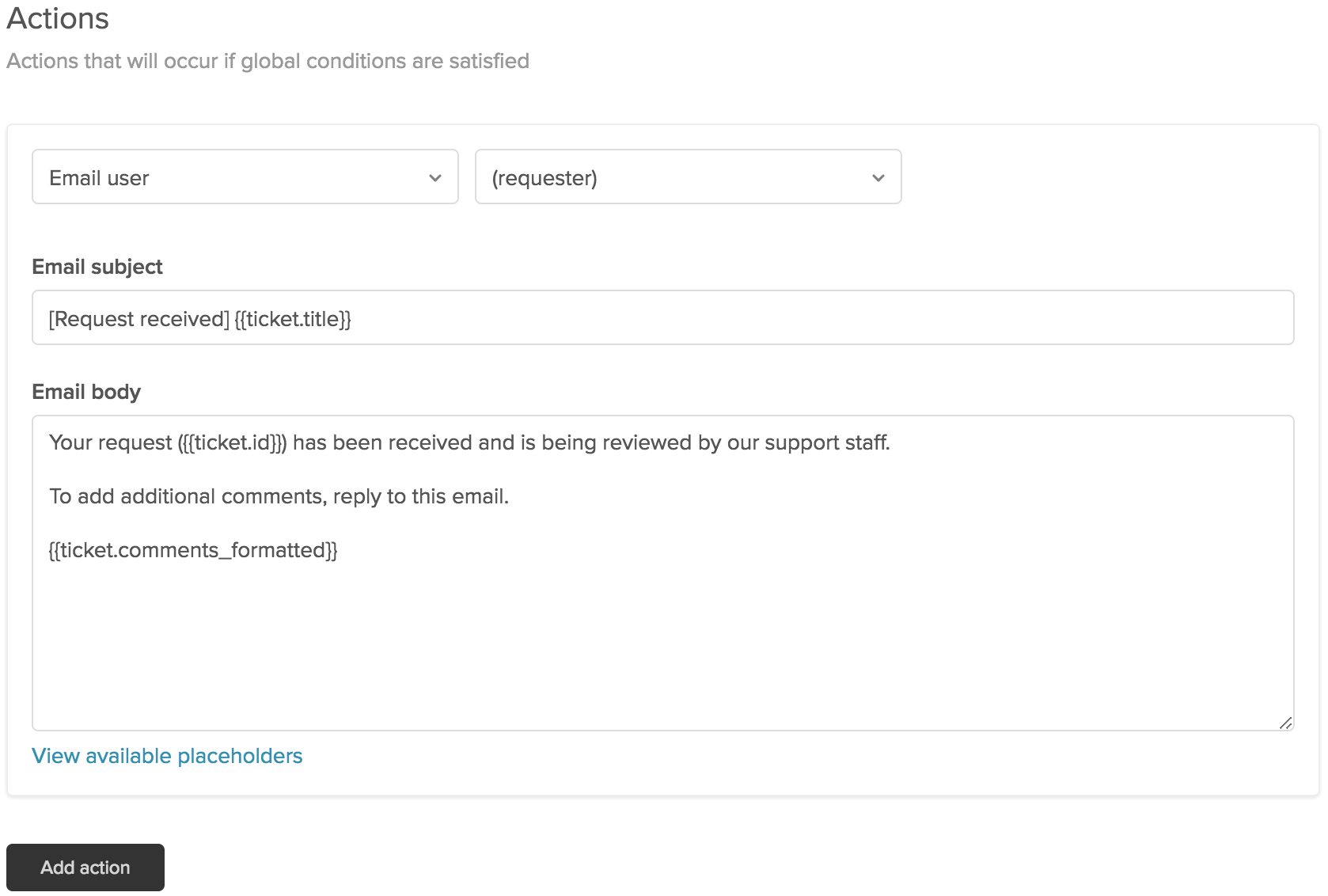 Dynamic content. This system will automatically adapt content to your customers geo-location or on the selected language. This will speed up the service process since your agents don't have to do the translation manually. Furthermore, this makes servicing much more streamlined.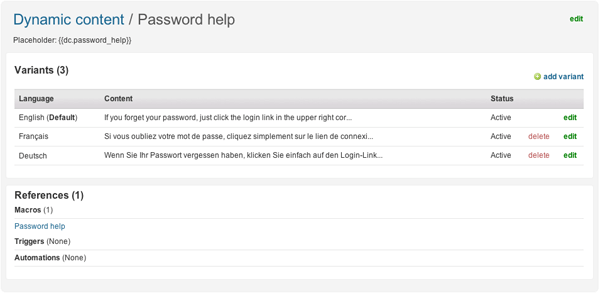 Personal views & macros. This module is all about personalization. It allows you to create separate ticket views that can be based on things such as assignees, status, date, and other conditions. This will allow your staff to eliminate redundant data and therefore, make the serving process much more effective since there are fewer variables.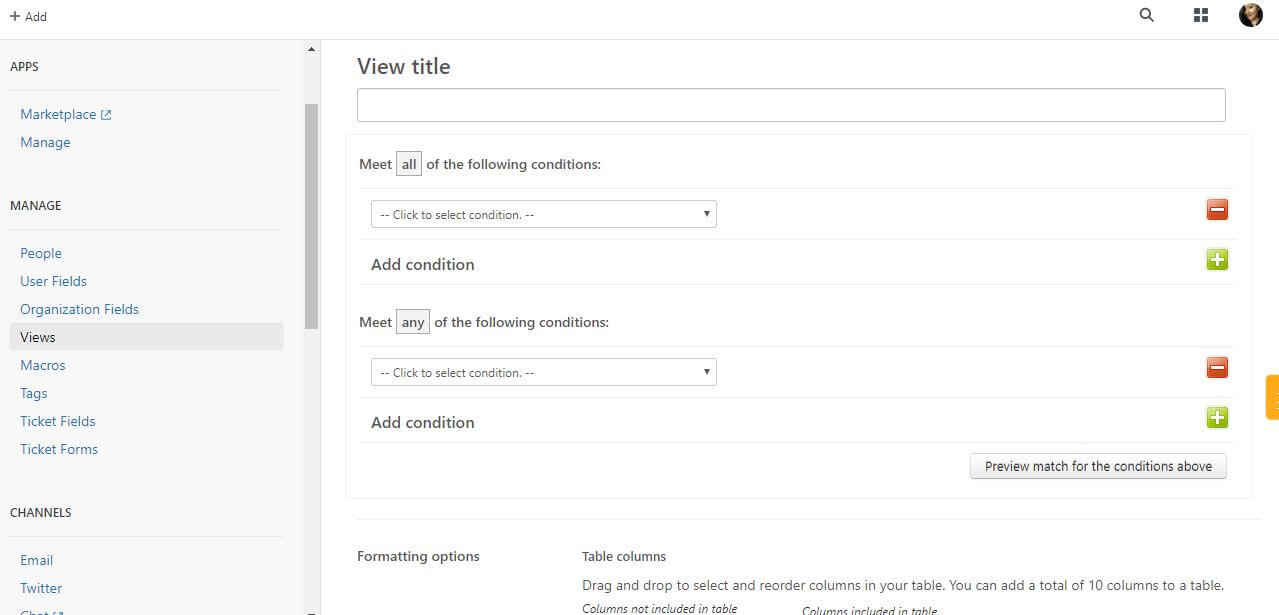 Net Promoter Score Survey. As indicative of the name, the NPS® survey system allows you to gather customer feedback in an unintrusive way in regards to why some people like your company and others don't.

Conclusion
And there you have it. That was our overview of HelpDesk vs Zendesk. As you can see, both tools are super different and rightfully so. They aim for different needs and each of them has a different mission to accomplish. HelpDesk, while new, has a lot of promise and is shaping up to be a powerful system that is worth checking out. If you feel like you need help moving your data to any of them, we can help you out. Just drop us a message and we will get you going in no time. But for now, thanks for joining.
Frequently Asked Questions
HelpDesk helps to handle ongoing support requests from customers.
Yes, Zendesk has one of the best and most user-friendly ticketing systems that enable users to track, organize, and solve customer issues.