Every day, hundreds of people use Help Desk Migration to migrate their customer support software. All of them are busy people who heavily rely on their smartphones to run meetings, take calls, check email, etc. And despite the fact that COVID-19 has made us put our life on pause and spend more time at home, the number of people browsing our website from mobile is significant.
Relokia is a customer-centric company. We want to make your experience with us as smooth and positive as possible. So, for the past few weeks, we've been working on making our Migration Wizard mobile-friendly.
We're happy to announce that now you can effortlessly use the Help Desk Migration service on any mobile device. Even if you're still loyal to your iPhone 5, you will have a great experience using our tool.
Ways you can use the Migration Wizard on mobile
One of the most common reasons our customers log in from mobile is to check the progress of their Demo/Full Data Migration. Migrating data can be a nerve-wracking experience. Especially if you're doing it for the first time. So, it's natural that our customers want to keep an eye on their migration even when they're on the go.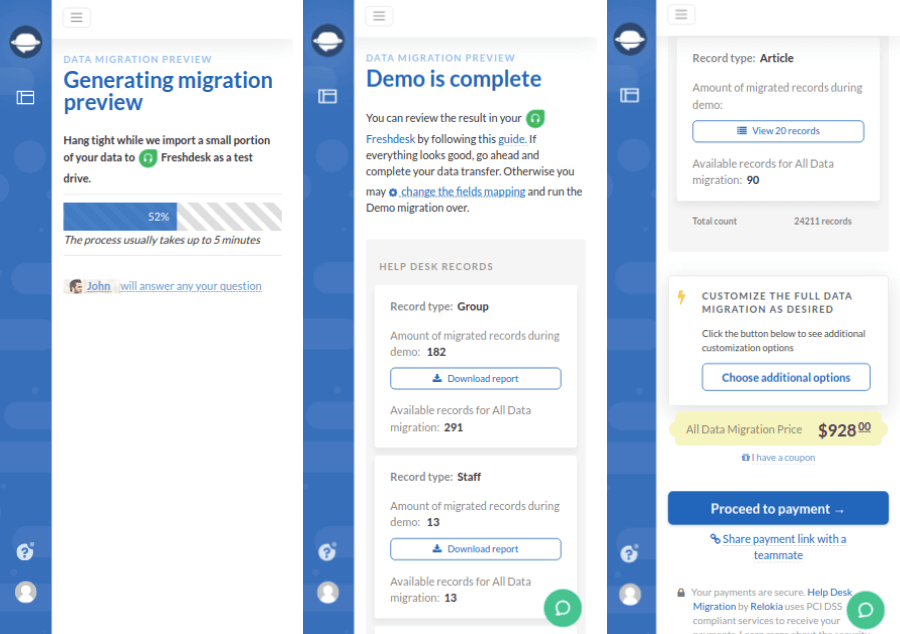 Demo Migration performed on iPhone X
A lot of users also like to begin the setup on their smartphones and continue on their computers. You can save some time and create an account, and get to see what the Migration Wizard is all about. So when you're at your desk, you can concentrate on mapping and running the Demo Migration.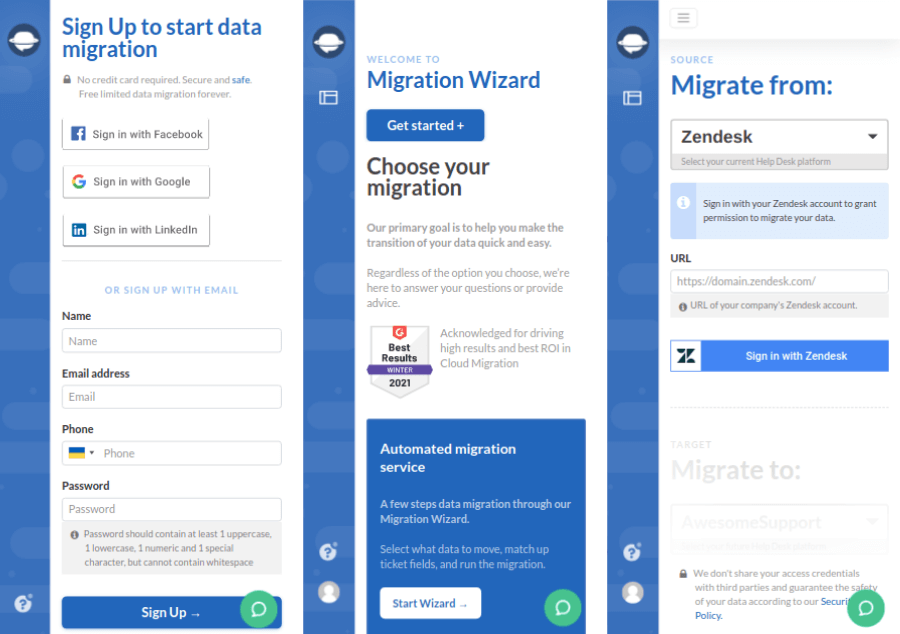 Sign Up page and Dashboard on iPhone X
What's next?
We have many exciting things planned for 2021. New partnerships, adding more features to our Migration Wizard, and growing the list of supported platforms. Follow us on Twitter and LinkedIn to stay tuned.