Data migrated
Tickets
Groups
Organizations
Agents
Customers
Categories
Sections
Articles
Company:
Stately
Industry:
Apparel & Fashion
Location:
Los Angeles, CA
Type of migration:
Intercom to Zendesk
The challenge:
Stately needed to migrate numerous records from an old help desk to a new one.
The solution:
Automatic self-migration tool.
The result:
The company successfully moved all needed records to Zendesk.
Disclaimer: This is a transcript of the
video feedback
, which can be found at the very end of the article. The questions on our side are added for a better perception.
Their team at Help Desk Migration is just incredible - from step-by-step guidance to literally being available at all hours of the day.
About the company
Stately is a stylist-curated clothing service for modern men. It's a service for guys who want to look good and feel good, but who don't want to deal with the hassle or expense of the typical shopping experience. The way our service works is our customers fill out a style questionnaire, and then they get matched with their own personal stylist. Their stylists will then curate outfits for them that are personalized to their style, their fit, their preferences. We launched in spring of 2019. And we've grown quite a lot since then.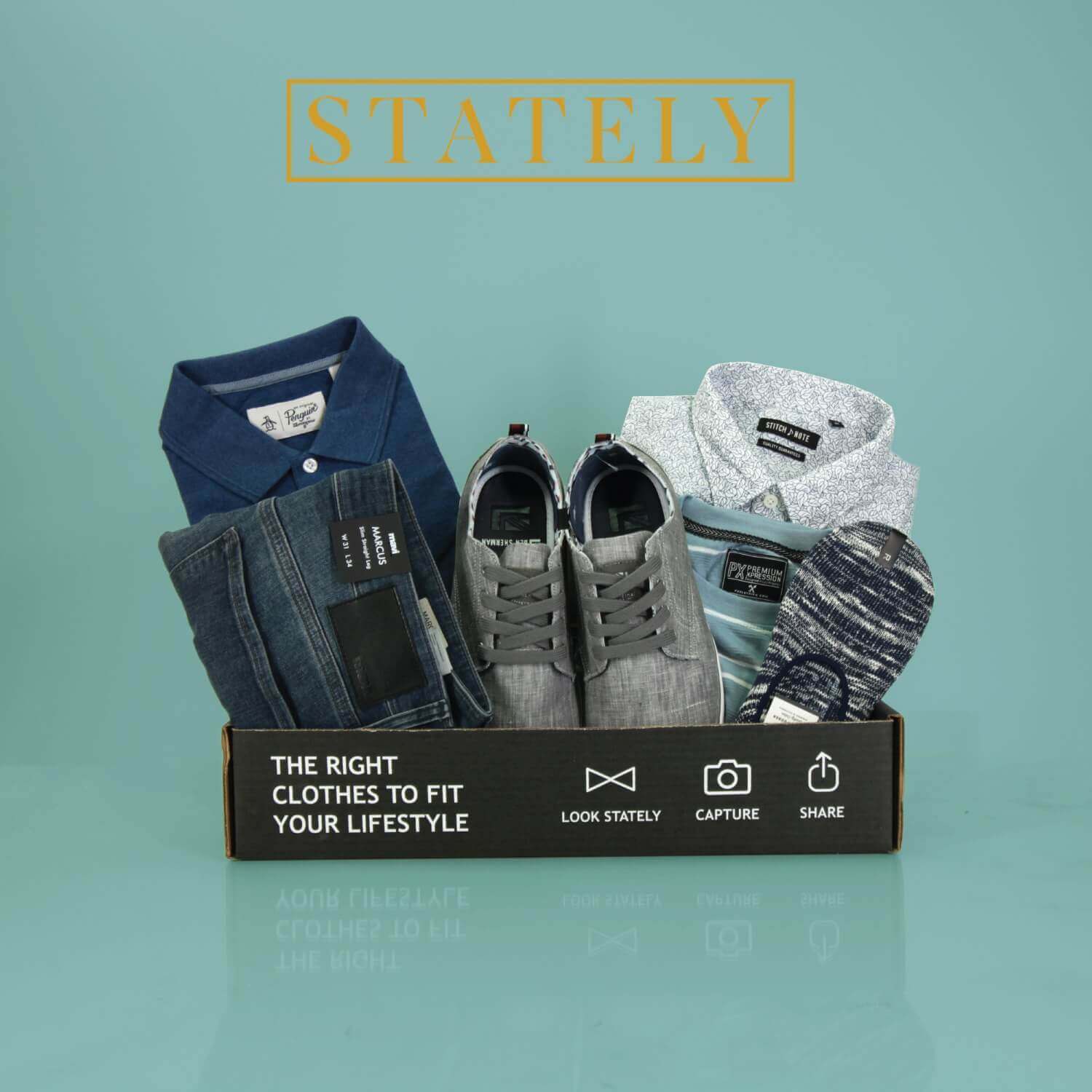 Source
What problems were you looking to solve?
When we first got started, customer support was a really important feature of providing the level of customer service that we wanted to be able to provide to our customers. And so we started early on with a customer support software by the name of Intercom. They had certain features that allowed us to get started with them at an affordable price. But, fortunately, as our business continued to grow, so did our customer count and started our user base. Once we were off the sweetheart deal with Intercom, we had to explore other options that were within our price range. And that's when we stumbled upon Zendesk. At first, I was extremely reluctant to make the switch to Zendesk, just the thought of transferring over tens of thousands of tickets, customer details, internal notes, calendar reminders, it just seemed way too onerous.
But fortunately, as I started to speak with Zendesk about the different possibilities that were out there, they made me aware of Help Desk Migration, and from that point, I had reached out to Help Desk Migration. And the entire process was so seamless.
How did you like using HDM service?
Their software intelligently connects with your existing customer support software to analyze how many tickets, users, articles, you name it, that you might be migrating over. And with the click of a few buttons, it was able to analyze that data, do a quick test demo of how that data would look migrated. And then after that, provide you with a quote. I just thought that for someone like me, who didn't have an in-house developer, didn't have a strong tech team to help us with the migration, it was extremely important to find a service provider out there that could help us with our specific needs.

Our experience was incredible. The results were fantastic. The data migrated perfectly and seamlessly.

Why should everyone consider using an automatic data migration tool?
Even when I first started to go with Help Desk Migration, I was actually a bit concerned because I thought: "Wow. Am I gonna do this all on my own?". And the reality of it is - anyone can do it, especially if I can.
What do you think about HDM's customer support?
Their team at Help Desk Migration is just incredible - from step-by-step guidance to literally being available at all hours of the day. We are based in the United States and Help Desk Migration's team was… I don't know what time it was where they are, maybe past midnight, and someone from their team was able to help us out, making sure that every step along the way we were covered and taken care of. And to make sure that ultimately all the data migrated properly.
What can you say about the experience working with Help Desk Migration service?
Our experience was incredible. The results were fantastic. The data migrated perfectly and seamlessly. And truly, it was all with the click of a few buttons. I think that that says a lot, I think when people are considering any type of data migration, you think of all the potential pitfalls that could come with it, whether it's losing data, data not transferring over properly, users getting lost in the process, but we didn't have any of those experiences. And, you know, now we have been five, six months into it. And we haven't seen that any data was lost in the migration.
Additional comments
Kudos to the team at Help Desk Migration and for the wonderful service that they're offering, especially to earlier stage companies that don't have the tech resources to hire a robust team to help with migrating all that data over. This was just such a seamless solution for us, and I can't recommend them enough.
Thanks for listening to our experience with Help Desk Migration and I hope that they can be of service to you as well.