How to disable Parent-Child ticketing in Freshdesk
In Freshdesk, the users of Estate and Forest plans can divide complex tickets into smaller sub-tickets to resolve issues faster. This new feature, however, can bring about some problems during the migration process. Namely, the Parent-Child relation field is obligatory when creating Tickets of the Task type. If any ticket with this type will lack the info in the necessary Parent-Child field, the Migration Wizard won't be able to transfer it and the migration will fail as a result.
To avoid the inconvenience, we recommend disabling this feature in your Freshdesk account. Here's how you can do it:
1. Login to your account as an Administrator and go to the Admin section (it is located on the bottom of the left sidebar).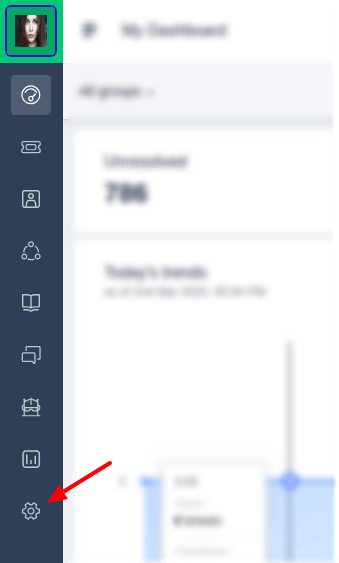 2. Scroll down to the Helpdesk productivity section and click Advanced ticketing.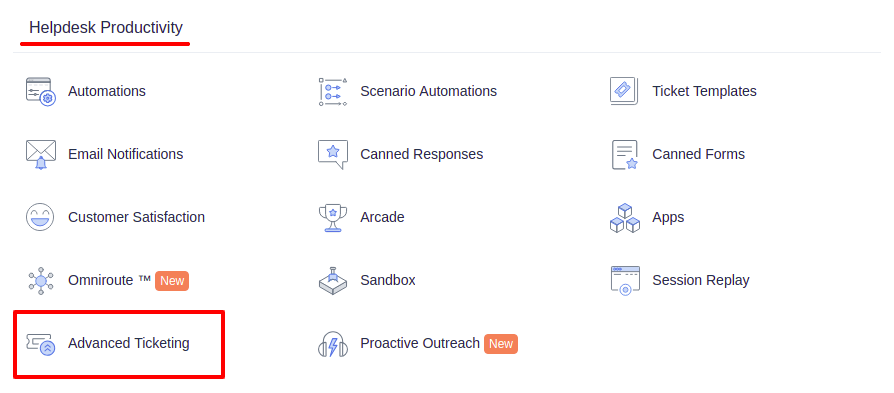 3. To disable Parent-child ticketing, click the green toggle in the upper right.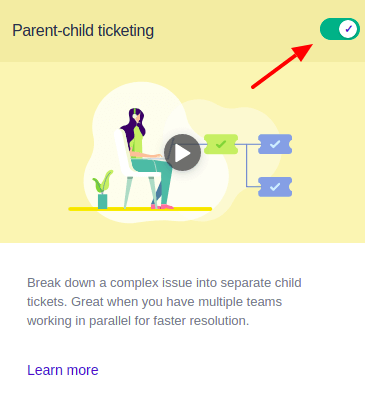 4. The system will ask you to confirm this action. Just click the Disable button.

5. You will get the notification about disabling the feature. Now, you can safely continue the data migration.