From now on, Help Desk Migration offers automatic export of Gmail emails to any help desk supported by the Migration Wizard!
You simply can't provide timely and high-quality customer service using a free email service. Gmail is a great option when you're just starting. However, handling heavy flows of requests via email without letting something fall through the cracks is impossible.
So, recently we've made an option to migrate data from Gmail available in our Migration Wizard. Those willing to upgrade their customer service and facilitate business growth can export their emails from Gmail right into the help desk.
Peculiarities of Migration from Gmail
Because the types and organization of records in Gmail are different from one in a help desk, there are some peculiarities of the data migration and its appearance in the new environment. This is how Gmail emails migrate to a help desk
Emails become Tickets
Recipients and senders become Contacts
Account owner becomes an Agent
Attachments in emails migrate as Ticket Attachments
Email replies migrate as Public Notes
Inline Images migrate as Attachments
Labels become Tags
Now let's take a closer look at how certain records migrate.
1. Tickets
Gmail has this thing called quoted text. All this text and its attachments are put in ticket replies, no matter if there were indeed a reply available to a ticket or not.
2. Contacts
Keep in mind, that the number of Contacts will be the same as the number of Tickets in Migration Wizard list, even if in fact there are fewer.
3. Agents
All tickets in the help desk will be assigned to the account owner in Gmail.
4. Inline Images.
In case some emails have images pasted directly into the text, our service will migrate them as attachments.
5. Time and date of ticket creation.
Note that the time and date of ticket creation in specified in a future platform can differ from the time of letter creation on Gmail. This happens because of the API settings and cannot be managed by our automated migration tool.
What the service won't export
The Help Desk Migration Service cannot export:
Organizations
Groups
Private Notes
Knowledge Base Article
Custom Fields
Simply because these types of records are not existent in Gmail.
How HTML formatting in letters migrates to a help desk
Your inbox most likely contains some marketing or other emails which have HTML in them. The appearance of those emails in a help desk will be different. That's because not all help desks allow migrating HTML content via API.
For example, there's what HTML content looks like in Gmail: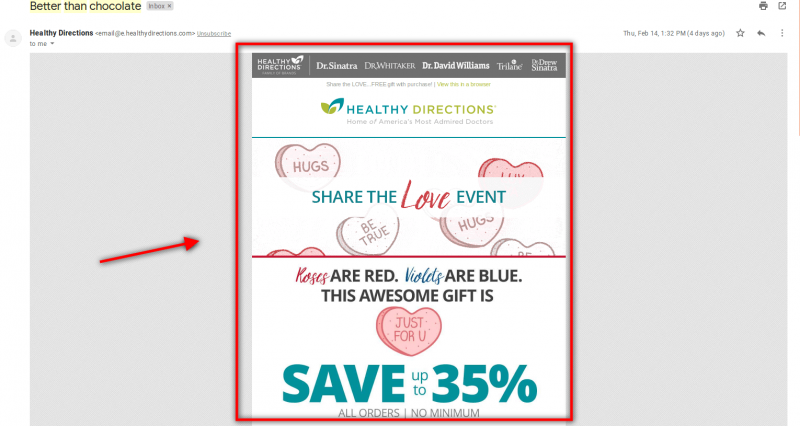 And here's what it will look like in Kayako:
Therefore, we recommend cleaning up the inbox before setting up the migration.
See everything for yourself
If you feel that your company is now ready to provide professional customer support with the help of robust software, set up a Free Demo Migration on our Help Desk Migration website.
In case of any additional questions about the migration, check our Knowledge Base or contact us!