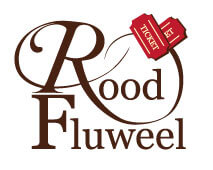 Data migrated
Tickets
Contacts
Agents
Groups
Companies
Company:
Rood Fluweel
Industry:
Computer software
Location:
Berchem, Belgium
The challenge:
The client was looking for a solution to quickly migrate a significant amount of data from Intercom to Help Scout.
The result:
The client opted for automated data migration and transferred all the necessary historical data to Help Scout.
The migration was without any hiccups, which allowed us to switch much faster than anticipated.

About the company
Rood Fluweel is a tailor-made theatre reservation program, where you can manage online ticket sales. This online system is able to track your customer base, productions, shows, and price lists. Moreover, Rood Fluweel is able to analyze and store your whole payment history.
Since a lot of people are doing their reservations online nowadays, it is essential to have a hold of the ticketing system. Rood Fluweel provides a number of options for its clients like reservation via phone or email and sending put tickets by post.
How would you describe your experience using the Help Desk Migration service?
The migration was done without hiccups, which allowed us to switch much faster than anticipated. I was also very happy to find out we got all our old conversations as they used the API which allowed them to go back in the past much longer than the front-end export features which were pretty limited.
What problem were you looking to solve?
The existing software was increasing its prices and changing features all the time while they are moving "upmarket". While they grandfathered the existing pricing, I got fewer features over the past few years. We looked at the market for almost 6 months but never started migrating because we could lose all historical data.
As the manual export of Intercom is very limited in its data set and only limited in time (two years) we were happy to learn that we would now be able to retain all old conversations.
Why is historical data important for your company?
I wanted to preserve all old conversations as many of them are "long-running". It would have been a massive work to keep two software active during a few months.
Why should someone consider using an automated data migration tool?
Keep your data and save a massive amount of time.
Tips on data migration from Damiian
Plan on where new data will arrive while the migration is in progress. Talk with the awesome helpdesk [customer support at Help Desk Migration]. They seem to be very well informed (from process perspective).