Why is satisfied, loyal customers a goal for many businesses? Because they have far-reaching consequences on the company's performance and future. Undoubtedly, the help desk systems help businesses of different industries and sizes communicate and help their customers.
We got that proved by interviewing companies who use help desk platforms, but today we suggest you check out another side - a help desk vendor. Yep, recently we've interviewed the HelpDesk team. Read what we've found out.
Weronika Masternak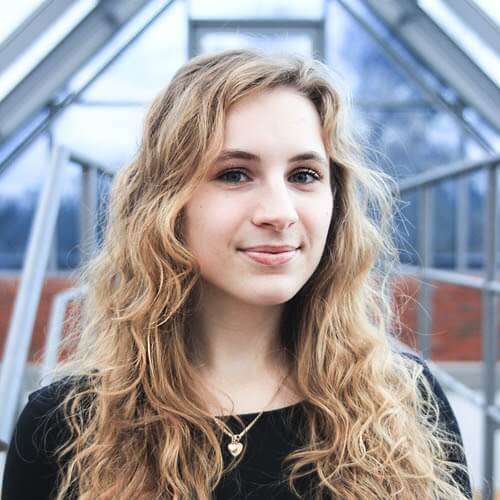 Weronika is a content marketer at HelpDesk. She has a deep passion for telling stories to educate and engage her audience. In her free time, she goes mountain hiking, cooks desserts, and reads books related to guerrilla marketing, branding, and sociology.
How Does Help Desk Software Impact Support Team Workflow?
Reputation is a form of stored value companies are literally investing in and use to evolve business growth. Customer service is in a list of contributors. And how does help desk software enhance support team workflow?
Prompt and efficient customer service inspires trust in a company, influencing market recognition and increasing reputation among other businesses. Help desk systems provide incredible support for customer service teams around the world. They're all based on the universal principle of connecting agents with customers so that they can deliver immediate and accurate solutions. What differentiates them, though, are the mechanisms and features they embody to make this communication smart, precise, and swift. So, this is where creativity kicks in. If you want your help desk software to enhance the support team's workflow, you need to detect their functional, social, and emotional needs to spark their interest.
What Do Customers Expect from a Help Desk Tool?
To be fair, we all suffer from the irrational manipulation of the way we see the world, and it isn't limited to business software. In your opinion, what do customers want or expect from a help desk?
Customers of help desk systems want to get things done. They're time conscious, so ease of implementation into a new solution and the ability to act as soon as they enter the main dashboard is key for them. Beyond that, they really appreciate all kinds of product improvements related to closing their customers' cases more quickly. And this is where automation and smart solutions come into play. They can speed up the resolution time so that help desk users can focus on more complex cases.
Also, one of the most important things for help desk customers is the feeling that they're using a product delivered by real people they can call for support at any time. So when such a customer has trouble mastering a new feature or doesn't understand some processes, they can easily ask a real person for help. But not just anyone! They need an understanding person at the other end who, guided by empathy, will offer them the most suitable solution around the clock, just like the HelpDesk team does.
Setting Up a New Help Desk System
We use products to find solutions to our problems. If a business decides to move the data to another help desk, how to set up a new help desk instance? Can you share a list of life hacks?
For migrations where it's important to maintain consistency and correlation between data, a good move is to contact the responsible parties who offer support in this area and handle the whole process. When our customers migrate from one ticketing system to our HelpDesk, they enjoy using Help Desk Migration because it's simple, quick, and effective. A few clicks and you're done! You don't need to be tech-savvy to switch between solutions switch between solutions safely. One platform will do it all for you.
How Has the Pandemic Changed the Requirements to Help Desk Systems?
The fact is, you can't go through a global pandemic and avoid some things to change. Have you noticed any changes in requirements to help desk software since the pandemic? Any insights on how to cope with them would be helpful.
We've seen three major shifts in people's views when it comes to help desk system requirements. The first and most important is to offer 24/7 support so customers can contact you at any time, literally. By responding quickly through chat, phone, or email, you don't hold the customer back and allow them to keep going.
Additionally, the onboarding process must be crystal clear. The pandemic forced people to choose customer service and communication solutions here and now. However, they hoped to jumpstart swiftly, without much fuss. For this reason, our primary goal was to create better, more engaging, and user-friendly materials related to the onboarding. We opted for interactive handbooks, personalized email flows, and numerous improvements inside the product itself to make getting started easy and fun.
And a final insight: Automation. We've noted that there's more online interaction and consequently more cases to deal with at one time. When there's no employee headcount growth, customer support teams need to share the workload fairly. That's why automation is a lifesaver for them. One well-set automated workflow can replace several hours of manual effort.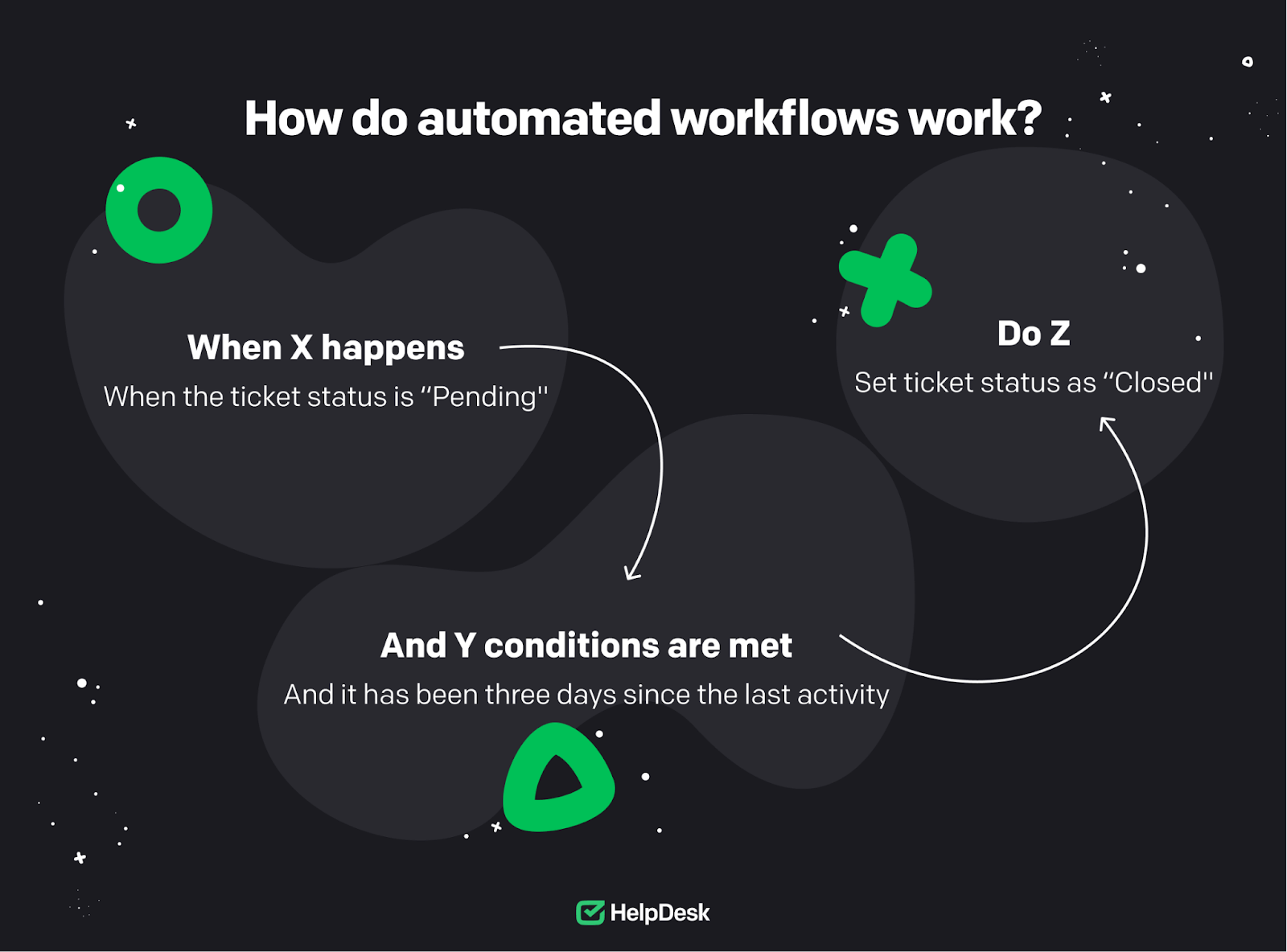 The operation of automated workflows
What Are the Key Customer Support KPIs?
By mastering customer support, the companies quite often forget about the KPIs. What are the basic and advanced KPIs the support team should measure?
In fact, there are many KPIs to track, and it all depends on the customer service team's needs, skills, and responsibilities. There are productivity metrics that will help you understand the amount of work done by your agents. Also, there are performance metrics that will help you realize the time required to resolve customer cases. And, last but not least, there are experience metrics that will help you gauge your impact on your customers. These categories of customer service metrics are frequently discussed by experts who share their knowledge. Get inspired and use them to improve your workflows.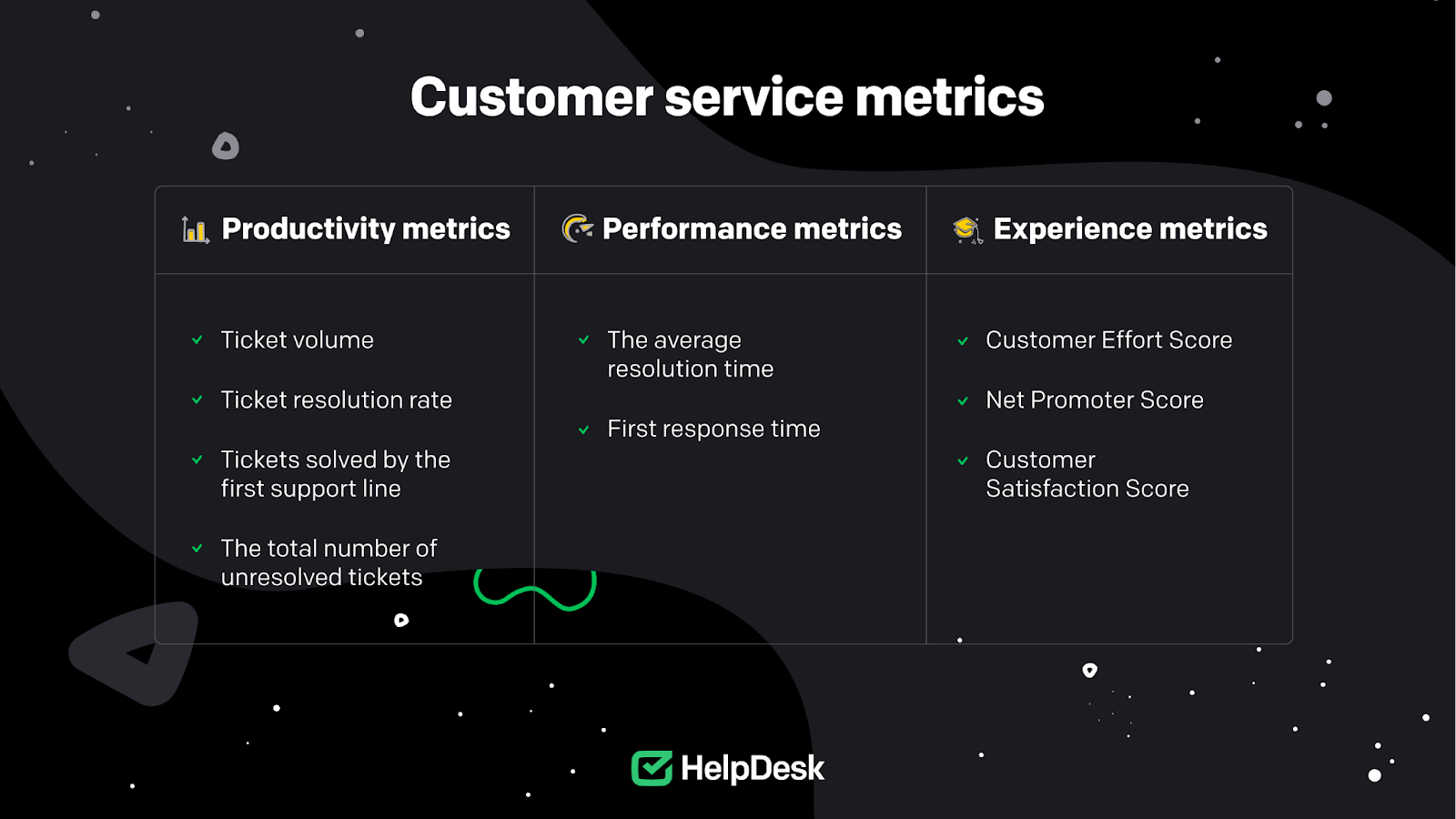 The categories of customer service metrics
What Is Your Productivity Trick?
Can you share a page from your productivity playbook? What is your favorite help desk productivity hack?
Work as a team, share knowledge, and pass on customer cases that you can't solve on your own. I think that asking for support from your team is not only perfectly acceptable, it's also to be encouraged. We aren't "lonely islands" dealing with customers and their questions. A skilled and robust team definitely speeds up the work, reduces stress, and makes it possible to close more customer cases per day.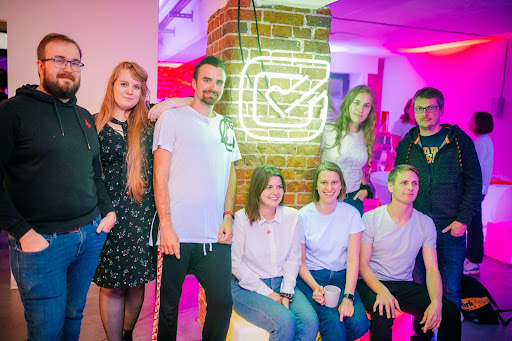 HelpDesk Team
Sharing Experience of Being a Customer
We have a set of different roles, and we also often take on a customer's hat. Can you share your experience as a customer who was impressed by customer service?
Sometimes I don't have the energy to spend hours in the kitchen, so I use food delivery services. There's one brand I'm loyal to because their customer service responds almost immediately to every single question I might have. Whether I send an email or a message on Facebook, they're helpful and know my "customer profile." They combine data from various touchpoints, so they know my order history.
On one occasion, my discount coupon wasn't accepted for some strange reason. I sent a message and got a solution right away. Their customer support team tries to control the situation because they know they're dealing with a customer (a hungry one). And if they have the right ticketing system for handling customer communication, everything is a piece of cake.