What started as a helping system designed for a single purpose of documenting issues has evolved into a multi-billion dollar industry. Yes, we are talking about help desk software. These intangible systems have proven themselves to be one of the most impactful tools that helped many organizations gain the trust of customers across the globe. But what exactly are they? And how do you use them to great effect? Let's find out!
What Is Help Desk Software?
Now there are many definitions as to what it is and all of them are correct. Hence why we will just restate the same information but in a jargon-free manner.
Help desk is a tool that is used to provide support to both your employees and your customers. It aims to offload work from your staff and help customers help themselves through a set of mechanisms.
Help desk ticketing software can also be used as a communication system. Most modern help desk solutions support every major social media platform and offer features such as live chat and a toll-free number in addition to email and forums. All in all, a help desk allows you to track consumer issues across the board with the use of multiple sub-systems.
There are also help desk solutions that are more tailored to in-house use dubbed
internal help desks
.
And that's pretty much it. Now that you know what it is, let's take a moment and see how help desk systems work.
How It Works
We'll outline a typical operation cycle as it is how most companies use it primarily. Keep in mind that there are different help desk systems and each of them works differently. So, first off, a customer encounters a problem when using your service or product. He decides to send you an information request. This customer support request ends up in your email box that is monitored by the help desk system.
After the message was reviewed by the agent or AI, it is converted into a ticket that is then distributed among different agents. Some of your agents pick it up and communicate with the person in several ways to solve the issue. After the agent successfully managed to solve the issue, the ticket is closed, and can later be used for other purposes such as analytics and forecasting.
And that's all. This is a typical help desk cycle that many companies use to provide great customer support. There are cases where there are a few extra steps in between but generally speaking, this is how it looks like.
What Benefits It Brings
Outside of core functionality, a help desk solution also has a bunch of extra features that can come in handy in ticket management. For instance, reduce agent load, gather reports, analyze data, and provide communication means. Let's take a look at each separately to get a better understanding of how these things work and how you can benefit from using it in providing customer service.
Offloading Work
Now one of the key things a help desk system allows you to do is to offload work from your agents. Whether it's removing a daunting task or accelerating and streamlining a complex task, help desk systems can do this through automation. Yes, if configured correctly, a help desk system can close tickets, update statuses, send reminders, etc. Another benefit of this feature is that you can use it not only for ticket management but to help customers help themselves.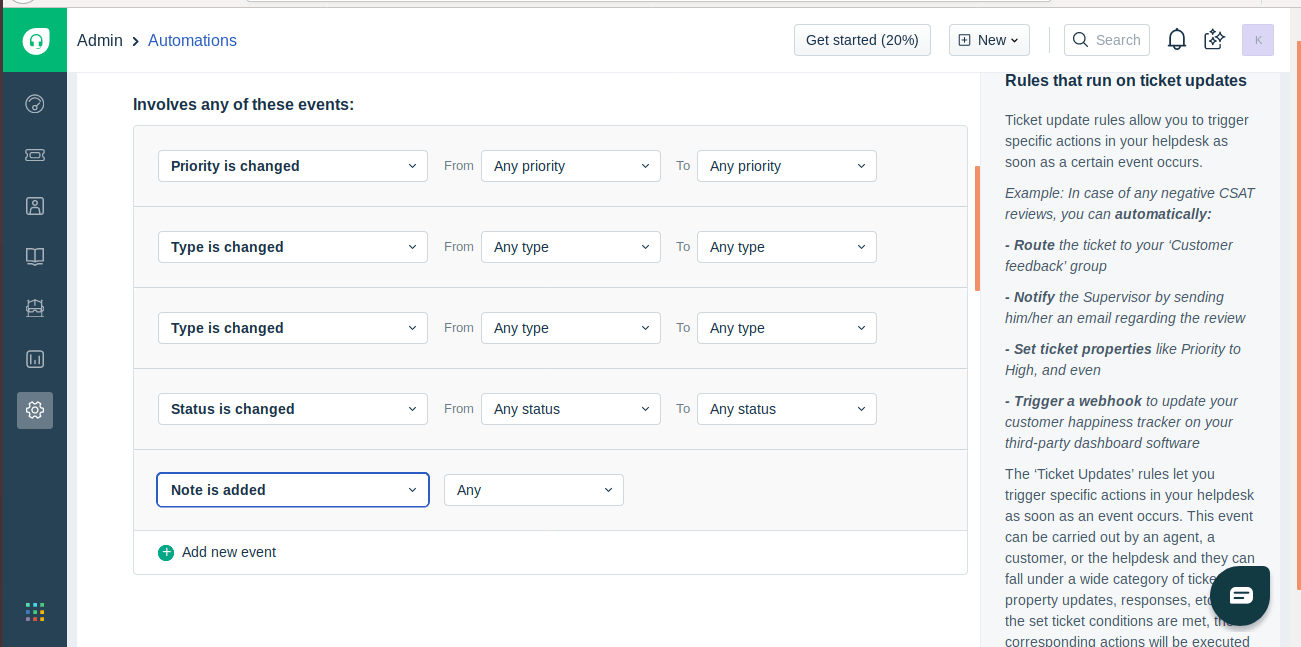 Setting up conditions for an automation rule in Freshdesk. Source: Zenduty
As trivial as it may sound, an AI-powered help desk solution can solve simple requests. All this work will not go away and needs to be done in any case. Some say that a machine cannot replace a human in customer service and that is correct. But you'd be surprised how many times you've ordered your pizza thinking that you talked to a human.
Reporting
The next beneficial thing a help desk can bring is reporting. Whether you want to keep a close eye on agent performance or present a ton of metrics in an easy-to-read manner, a help desk solution is all you need. Typically, a help desk system is not limited by your website and will gather information from across the board, this includes social media, emails, and even other websites. You can also schedule the reports and get statistical data as soon as the required amount of records are met.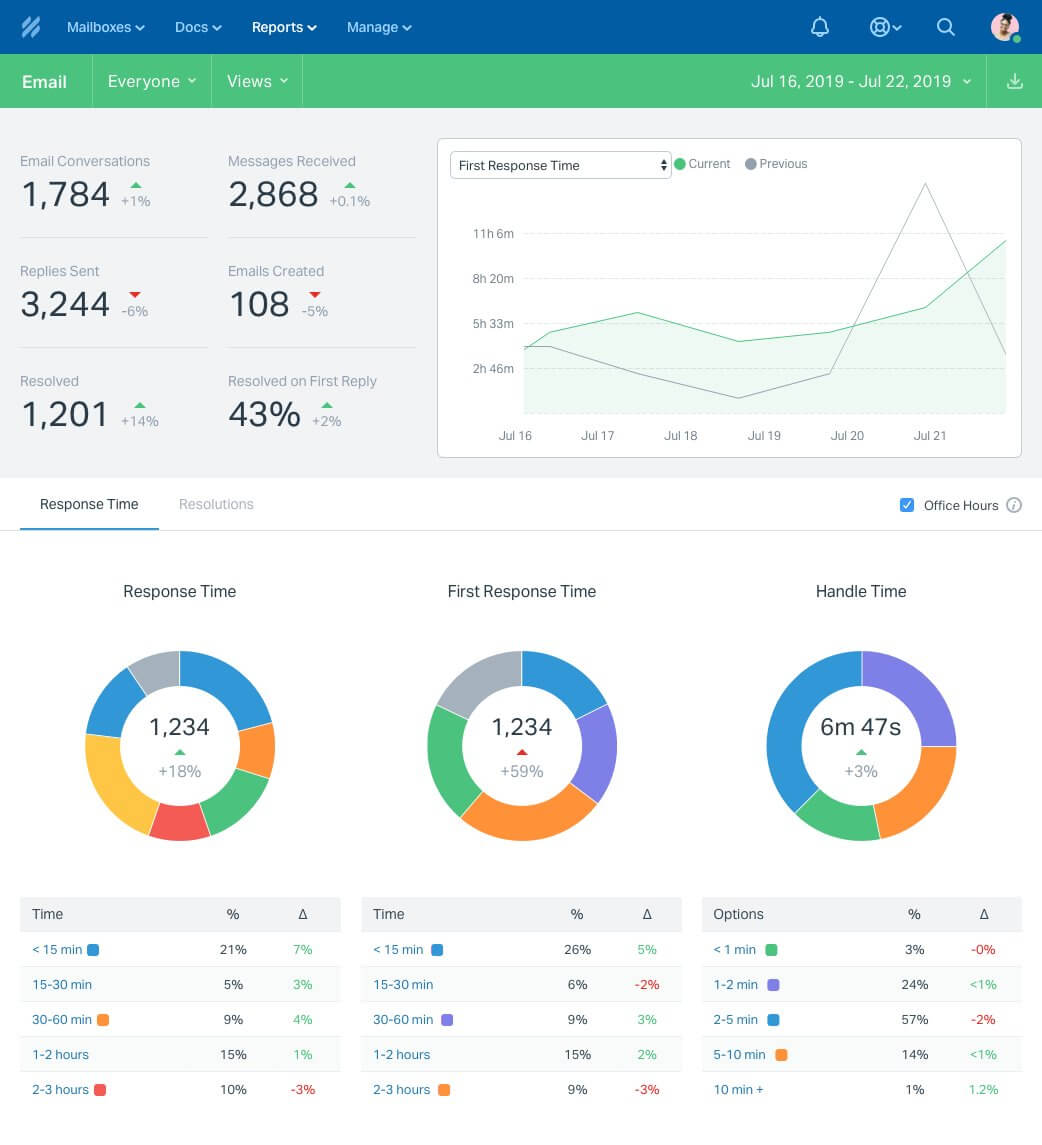 Viewing and managing reports based on your email data in Help Scout. Source: Help Scout
Analyzing Data
While closely tied to the reporting functionality, analytics is its separate beast. Whether you want to crunch numbers or create a forecast of agent success rate, the analytics system module will prove to be effective. Most help desk ticketing software comes with a set of tools that will allow you to aggregate data from across all of your channels and even compile them into a pre-formulated template. A very handy feature that no company, small or large, can work without.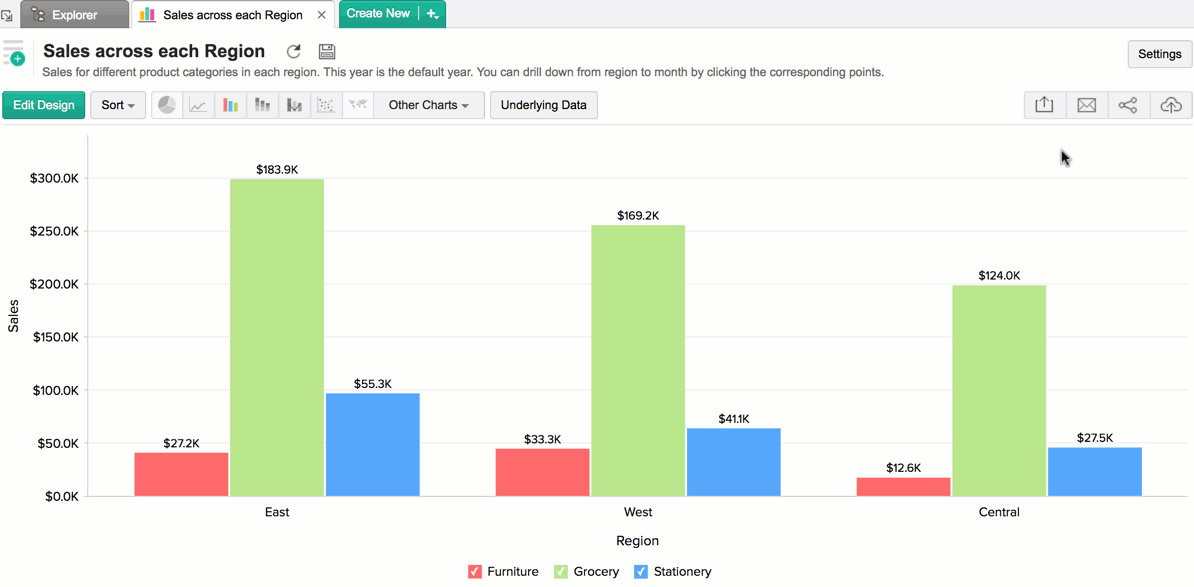 In Zoho Desk, you can share the results of the analytics with the other team members and collaborate over the ready reports. Source: Zoho
Communication
Lastly, there are communication capabilities. What this feature does is it helps you manage multiple communication channels in a single, controlled environment. Imagine shifting from one social page to another just to answer questions or gather issues that aren't documented through the ticket management software? Sounds pretty hard, doesn't it? Well, a help desk system will automatically scan for such requests and will help your agents view and monitor multiple accounts at once. This makes management much easier as you have a complete picture of the entire social media system.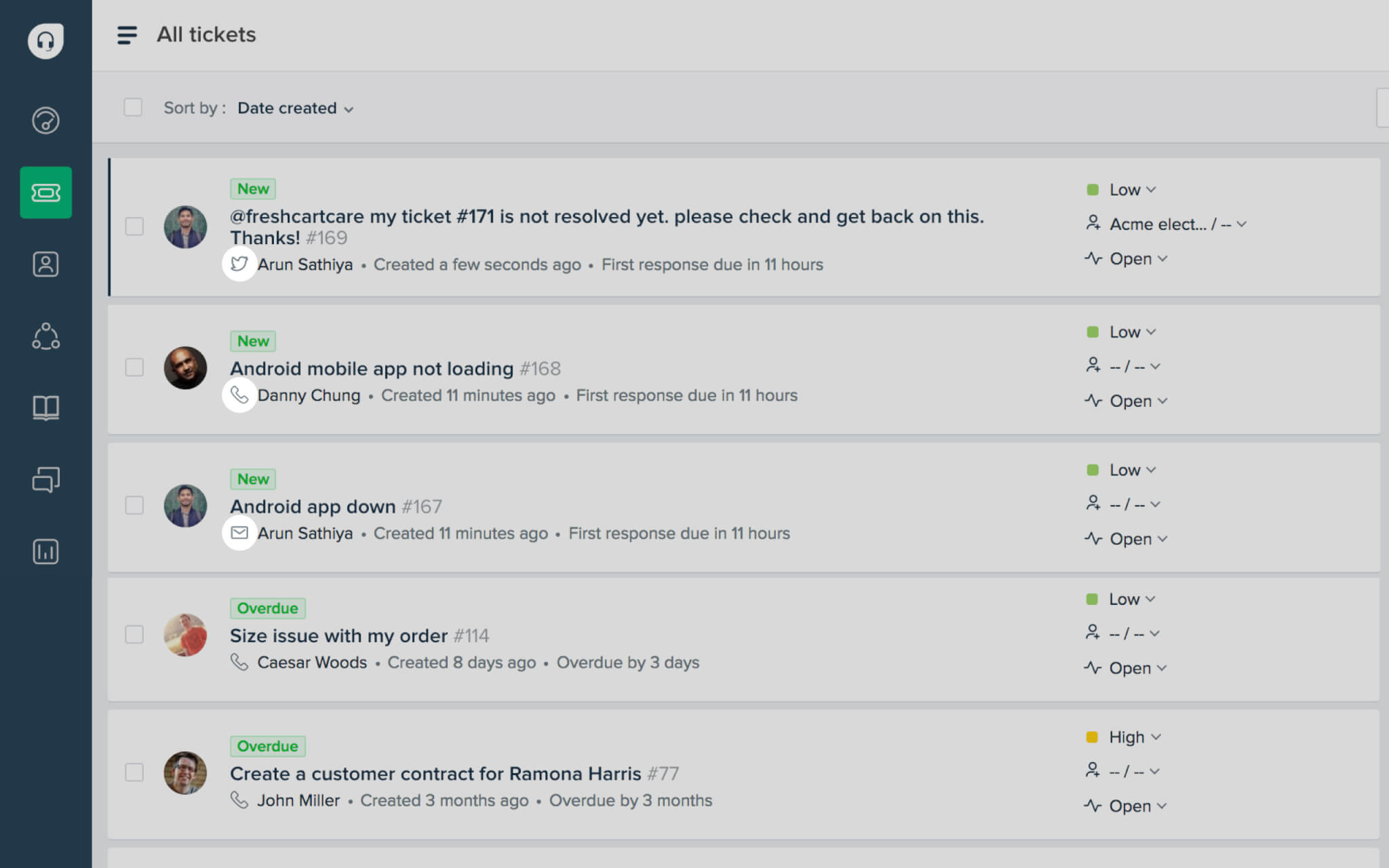 The ability to view a source channel of the tickets in Freshdesk. Source: G2
There are far from all. A generic customer help desk software has much more to offer than this. These are only the tip of the iceberg.
Should You Use One?
The question is quite tricky to answer as we believe that you have to test things out on your own. But to be honest, if you plan on expanding and reaching out to more people, having a help desk at your side is essential. It will not only remove mundane work from your people but provide you with speed, man-hours, and insight that you can use to your advantage. Having a help desk at your disposal will allow you to be more agile, more effective, and spend less.
These tools are not tied to industry and are highly flexible. You can adapt it to just about any business model and it will "just work".
Every major company, including but not limited to Nike, Nintendo, Avon, General Motor (just to name a few) uses a help desk and there is absolutely no reason for you not to try it out.
Conclusion
And that pretty much wraps things up. Customer help desk software is great and there is a reason why it is on the rise. It delivers on promised and it is your key to successful customer care. Check out our blog for help desk reviews and comparisons. Or drop us a message if you're looking to migrate to/ between help desks. We will get you started in no time.