If you were looking for data migration from JitBit, there's some great news for you. Our Help Desk Migration team recently released a new feature that enables exporting help desk records from JitBit with an automated migration tool.
Here's a list of entities that you will be able to move from JitBit automatically: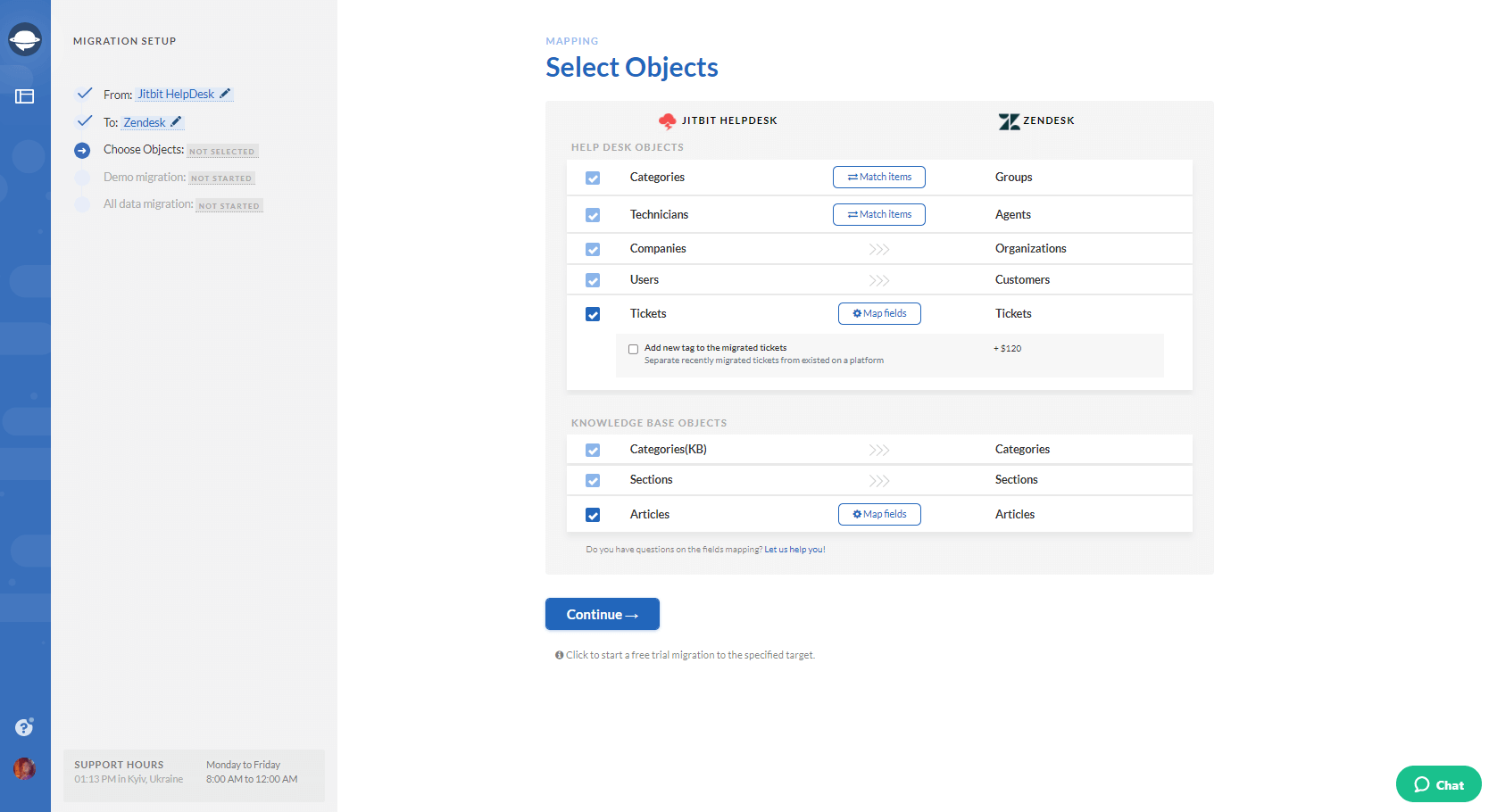 As you can see, some fields can have a different name depending on the future platform.
Also, here's a list of some other peculiarities you should know about before setting up the migration:
Contacts: If the contact doesn't have a name on JitBit, you will find it on the future platform named as "Without Name" after the migration;
Agents: The same with these fields. If they don't have a name on JitBit, they will get a "Without Name" label. Also, you can match agent emails to the ones on the target help desk.
Tickets: Together with tickets, the Migration Wizard will export Attachments, Public, and Private Notes that are connected to them.
It is also possible to automatically migrate all Custom Fields from your JitBit account, except Custom Ticket Statuses.
Now, you are ready to start planning your JitBit migration, so don't hesitate and set up a Free Demo on our website!
In case of any additional questions, feel free to consult our Knowledge Base or contact us directly.