How to Connect Intercom to Migration Wizard
The process of connecting your Intercom account with the Migration Wizard is pretty straightforward. All you have to do is:
1) Pick Intercom as either your source or target platform. Since we use Open Authorization for Intercom migrations, after clicking Continue, you will be redirected to the Intercom sign-in page.

2) Log in as you usually would, by providing the necessary credentials.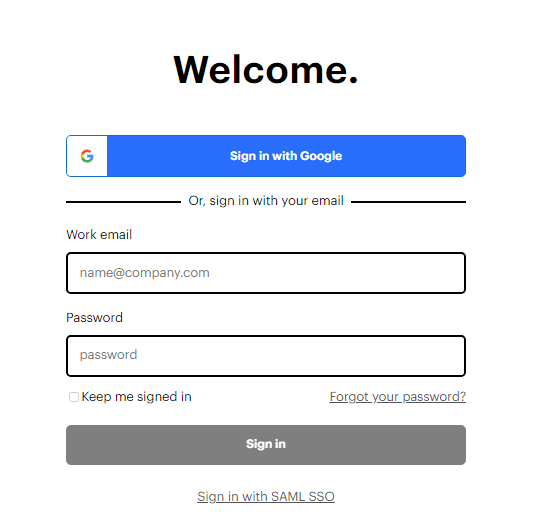 3) Authorize Migration Wizard to access certain records. All of the icons are clickable so you can see what exactly you're granting access for.