How to search tickets in ConnectWise Manage
Locating all tickets in ConnectWise right after the migration can be quite a task. Unlike other similar platforms, it doesn't store all tickets on the Service Board. So, new users can spend ages looking for closed or resolved tickets. We decided to break down this process in steps, for you to easily access all tickets.
1. Go to 'Service Desk' → 'Service Ticket Search'.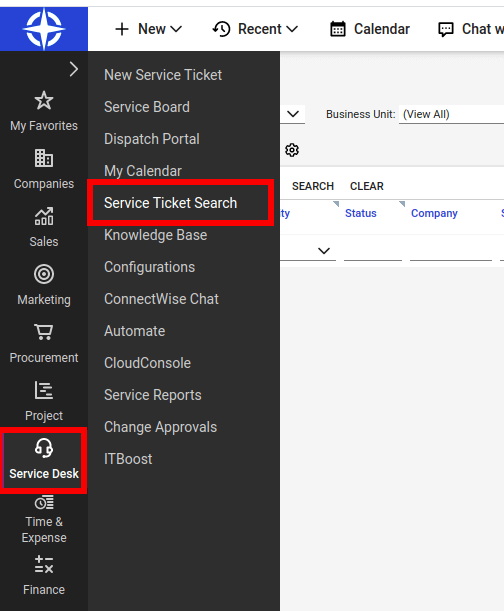 2. You will be redirected to 'Service ticket search' page. Select 'Service ticket' option in 'Ticket type' field. Click at the 'Search' button above to see the results.

3. All tickets, including closed and resolved, will appear.

4. Switch between the pages to view all tickets.

If you still have any questions left, feel free to contact our team.