How to create Users in Zoho Desk
In order to migrate Tickets and Agents to Zoho Desk, you need to create Agent profiles prior to setting up the migration. Here's how you do it:
1. Sign in to your Zoho Desk account or set up one if you haven't already.
2. Click the Setup icon in the right top corner or just click "S" on the keyboard to open the Setup directory.

3. In the Users and Control category click Agents: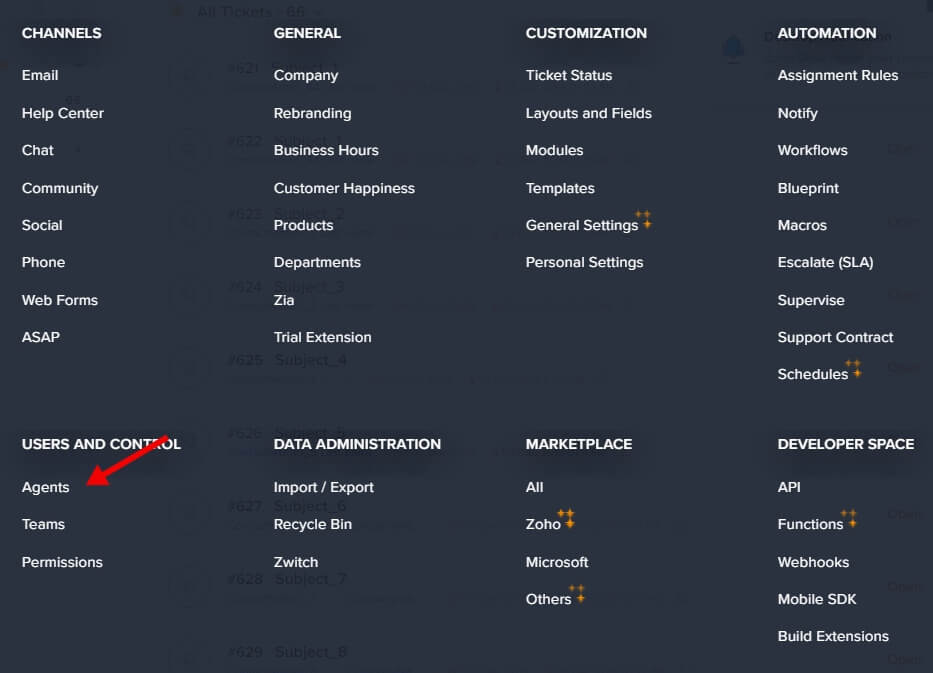 4. You'll be taken to the page with all Agents in your Zoho Desk. In the top right corner click the "+" icon to add new Agent:

5. Fill in all the details, such as First and Last Name, email, department, agent role, etc. Please, note that all agents must have Agent permission during the migration. You may change this setting after the transition is completed.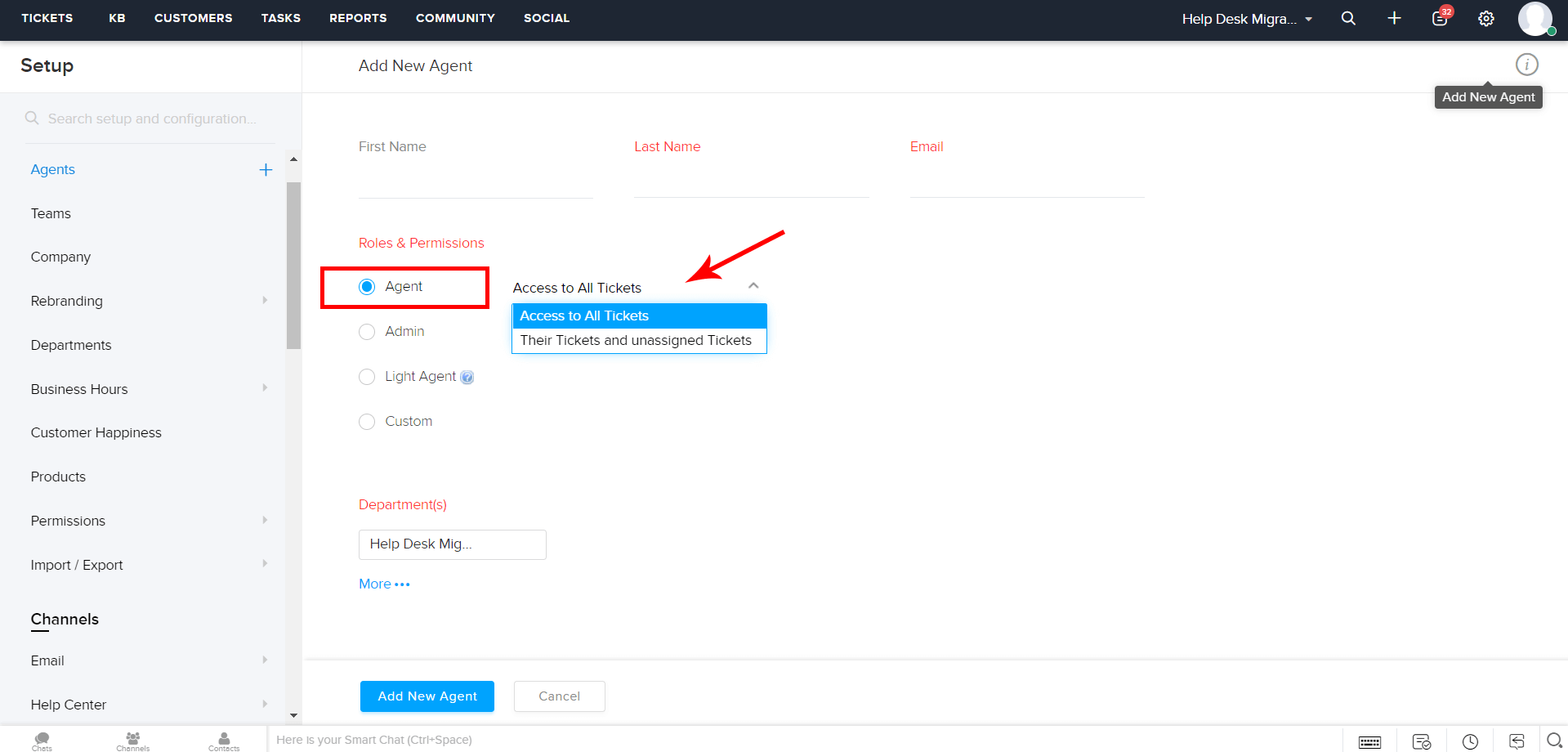 6. Click the "Add New Agent" button to save the profile. All agents will receive an email notification with the prompt to accept the invitation.
Accepting invitations to Zoho Desk
When inviting Users to your Zoho Desk account, you should consider the two possible scenarios:
1. If users are completely new to the system and don't have a Zoho account:
After clicking the invitation link, they will be redirected to Sign Up page, where they will have to create an account with Zoho
During account creation, click the Continue signing in button
Then, confirm the email address and registration again by clicking the link in the Confirmation Email.
2. If users already have an account in Zoho, but don't have one in Zoho Desk:
After accessing the invitation link, they should only click the Continue signing in button and, afterward, they will be logged in to the Zoho Desk account associated with their company.
Re-inviting Users
As long as a user hasn't accepted an invitation, he/she will be listed as "Not confirmed." In case you sent an invitation to a specific user, and they haven't accepted it within 7 days, you can send the invitation again. To do so, follow these steps:
1. Go to the Setup directory and click Agents under the Users and Control category.
2. On the Non-confirmed page, find the required agent and click the Re-invite button.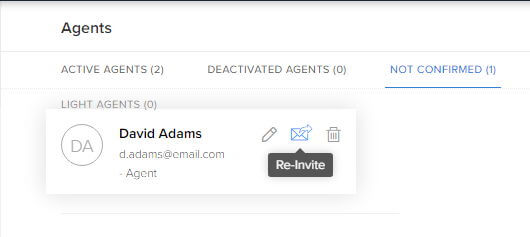 3. The new invitation will be sent to this user.
Activating/deactivating users
If you want to temporarily remove users but will need them again later, you can deactivate them instead of deleting. Thus, you will be able to use their license for another user, for example.
To activate the deactivated account back, follow this path:
1. Again, go to the Setup directory, and select Agents under the Users and Control section.
2. Go to the Deactivated Agents view, find the necessary agent profile in the list, and click the Activate icon.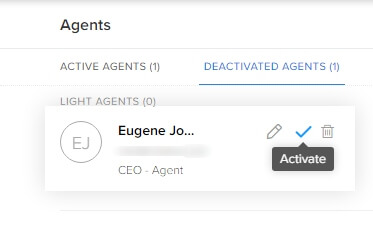 3. In the pop-up window, click Activate again to confirm the action.