How to add new Teammates in Front App
As a rule, you have to add Teammates in the Front App before importing data there. Here's how you can do it:
1. Sign in to your Front account. Click on your profile picture and choose Settings from the list of available options.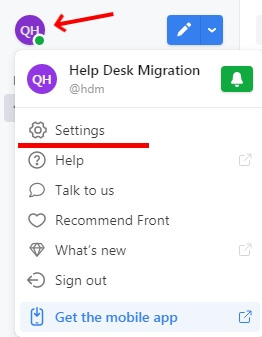 2. Under the Company section, go to Teammates and click the Add teammates button.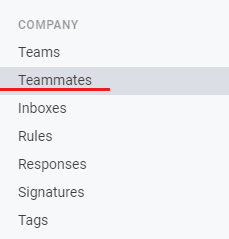 3. Then, you will see the Invite teammate form where you will have to provide the following information: teammate's email address, first and last name. You can also choose the type of their license, and if they have administrator permissions. When you are ready, click Next.
4. Lastly, you will have to choose one of several team inbox instances the teammate will have access to. When finished, click the Invite teammate button.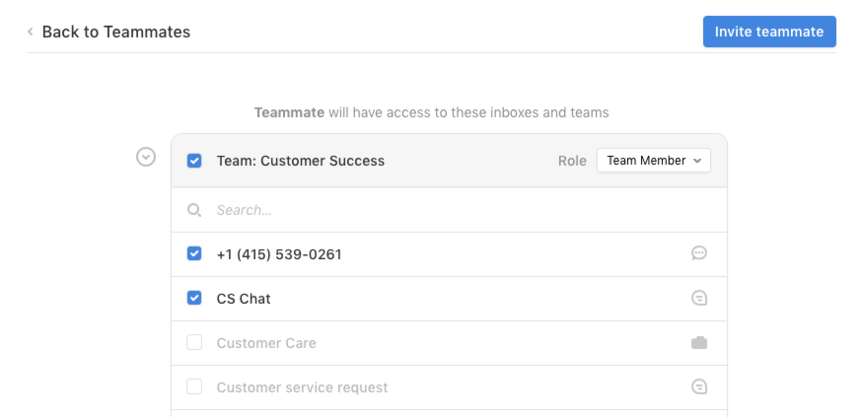 5. After this, your teammate will receive an email invitation. To accept the invitation and later be able to access the team inbox instances, they will have to click the link in the email and go through the required steps.
Note that your teammates can't be invited to your workspace in HelpSpot if they have signed up for their own trial in HelpSpot.