Groove Data Migration Checklist
Data transfer always requires effort and preparation. That's why, we've put a step-by-step migration checklist exclusive to Groove.
Pay attention that Migration Wizard doesn't transfer such records to Groove:
Organizations
KB attachments
Custom Fields
CC in Tickets
Request a custom data migration if you consider moving the listed entities to Groove.
BEFORE YOU SET UP THE MIGRATION
Note: Tickets and related records move similarly during the Demo Migration and Full Data Migration. If some data weren't migrated during the Free Demo, it won't be transferred during the Full Data Migration.
After the Demo Migration, you need to download migrated/skipped/failed records reports. Then check if every record type was transferred correctly. If any questions appear, contact our migration experts.
1. CHOOSE A DATE FOR MIGRATION
Your team needs enough time to prepare for the migration. Your team needs time to close some old tickets and get used to a new platform.
2. SPEAK TO YOUR TEAM
Update your agents about data import to Groove. Share certain resposibilities. Your agents can inspect the results after the Full Data Migration. And send a reminder about data migration to all your employees before Groove import.
3. PREPARE GROOVE FOR THE TRANSFER
1. Create Users.
Create agents manually in Groove before migration. Go to Settings > Company > Users > + Add user.
Note: You need to fill out the name and email address and select the role for each user. And, the emails should be the same as on the source help desk.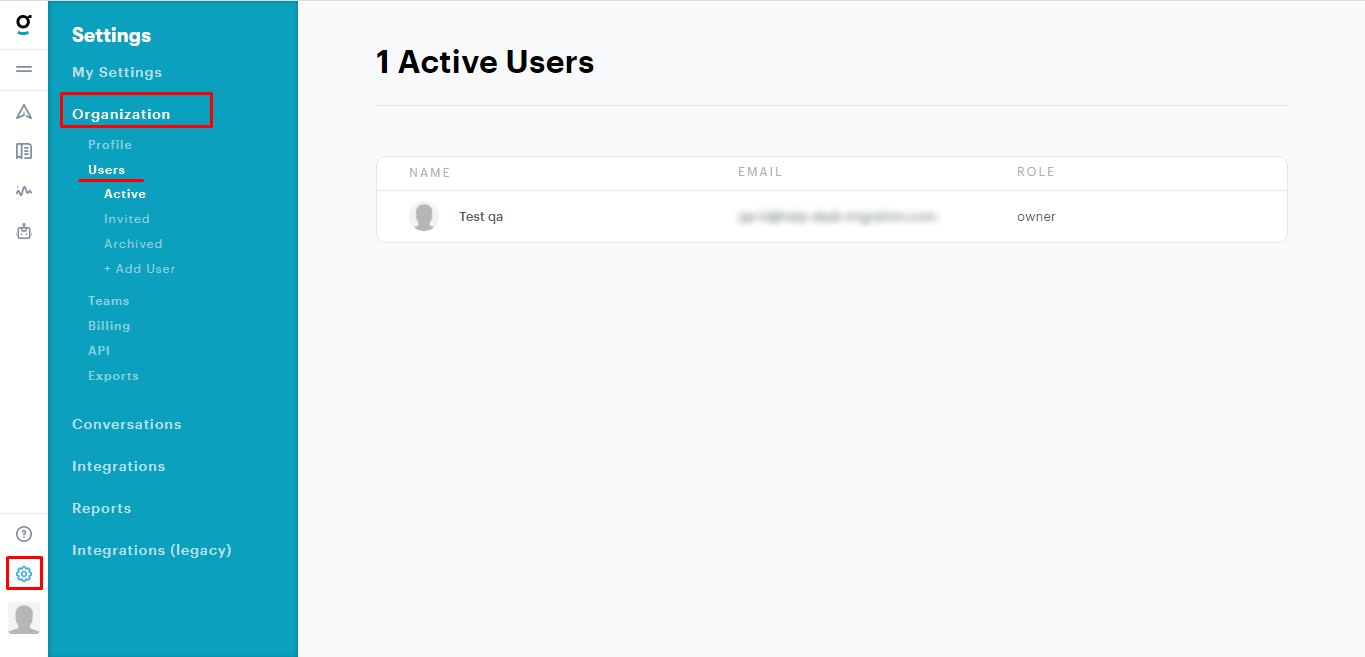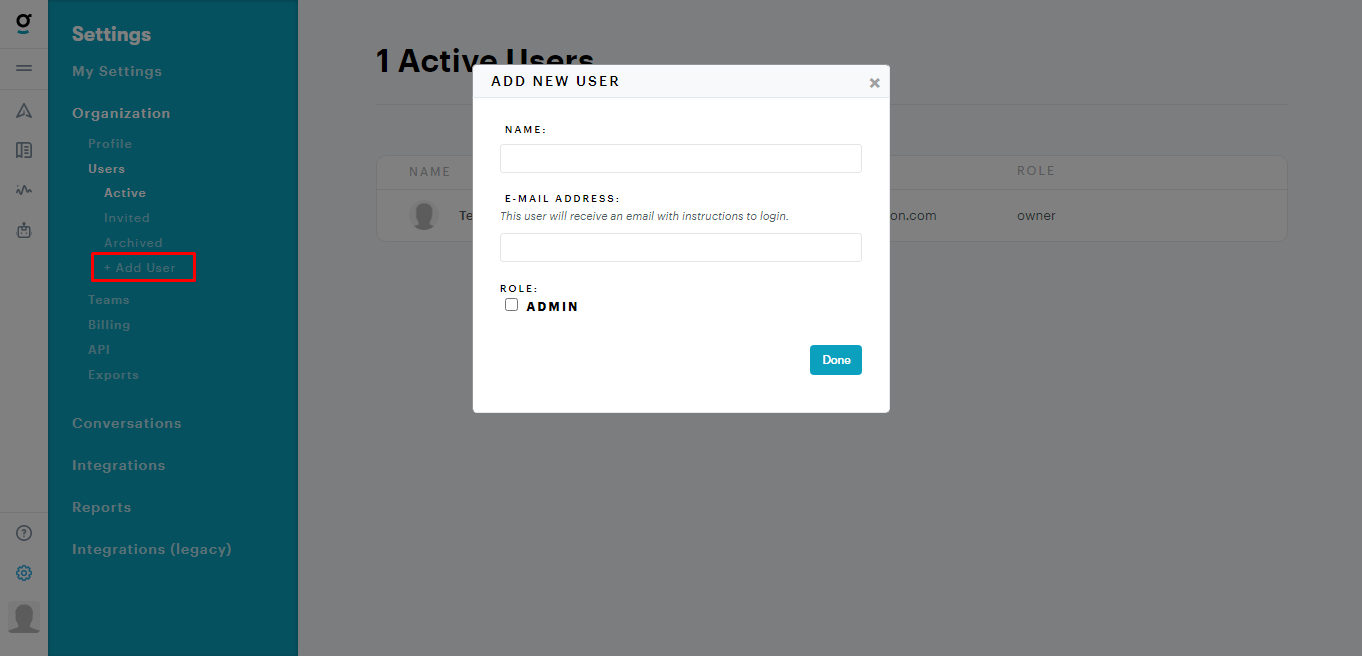 2. Create Mailboxes.
Go to Settings > Conversations > + Add Mailbox.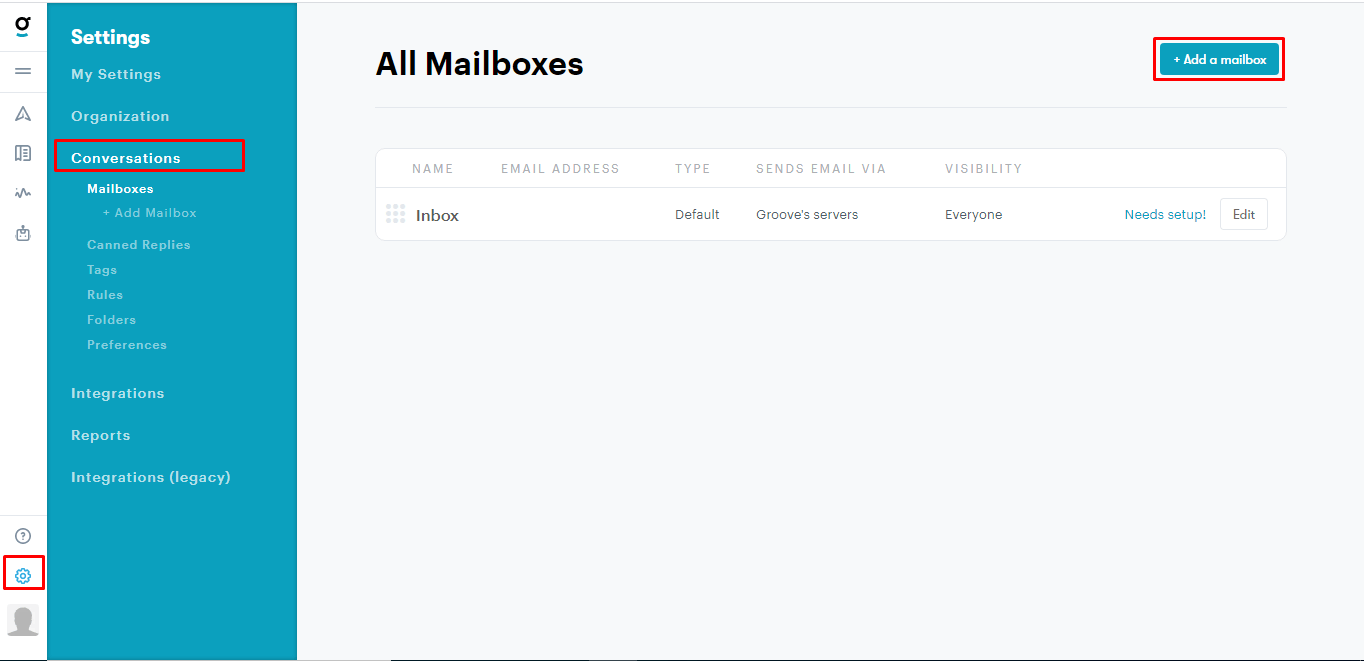 4. CONSIDER THE PECULIARITIES AND LIMITATIONS OF GROOVE
Before switching to Groove, look through the peculiarities:
If more than two Agents left ticket comments, these comments will be displayed slightly differently. The ticket requester's comments will be shown as they were in the source. However, comments from all the other contacts will be displayed from the ticket assignee.
If the agent is not created on Groove, all of the replies will be shown from the assignee's name. In case, both ticket's requester and assignee are not created on Groove, the replies will be displayed from the name of the default agent.
If you have a base64-format image in your Knowledge Base articles, they will not migrate to Groove.
Create agents before Demo Migration.
You can migrate data to only one mailbox – map it to Constant Value and select the needed dropbox from the list.
Oauth token does not get reset when a customer tries to connect to a different Groove account. We should delete the token on our side, or you should start a new demo.
5. SELECT CUSTOMIZATION OPTIONS
If you have any specific requirements for data migration, contact our support team. We offer an option like
Data filtering by different criteria (creation date, tags, custom fields, assignees, etc.)
Change of the default migration process (adding the name of the end-user who left the comment in the body of the comment, migrating custom fields into a private note, etc.)
YOU'RE ALMOST READY
1. TURN OFF NOTIFICATIONS
Since Groove doesn't allow Admins to edit notification preferences on behalf of other users, every support rep should adjust the notification settings themselves.
Go to Settings > My settings > Notifications > uncheck all the boxes and Save notification settings.
2. DISABLE AUTOMATIONS
Turn off Automations (if you have any).
Go to Settings > under Conversations, select Rules > press the Disable button.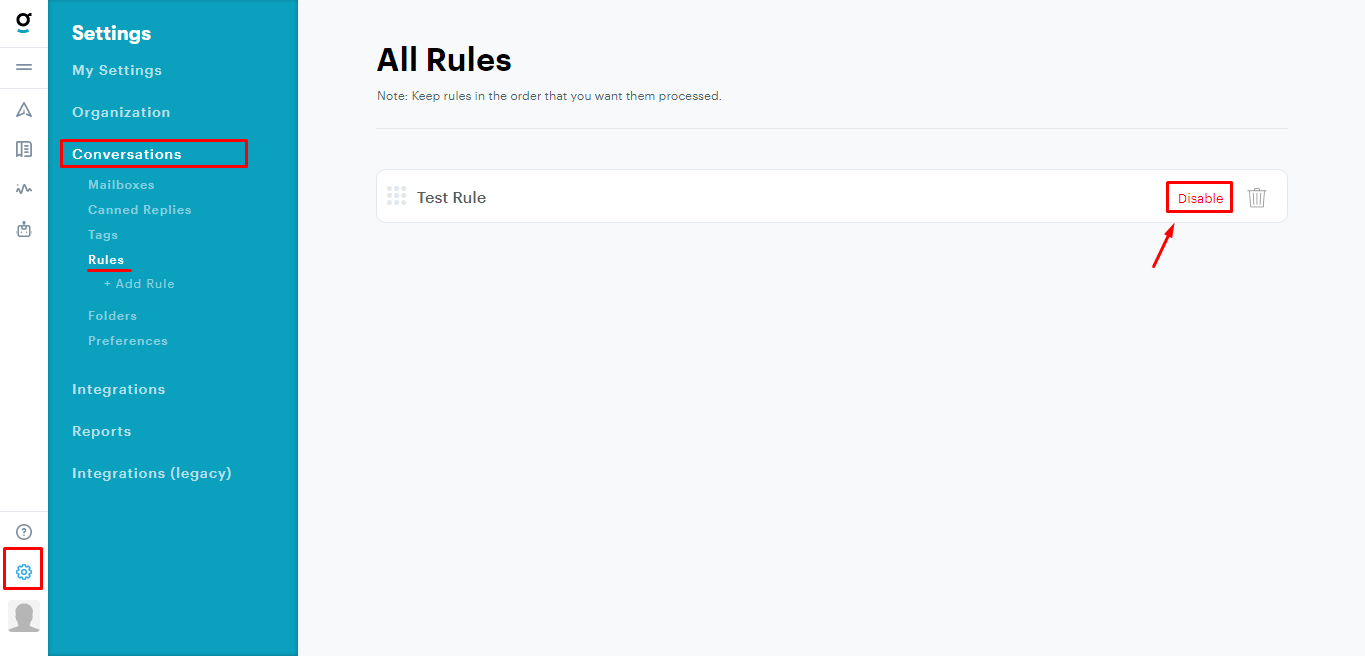 3. FIND ACCESS CREDENTIALS
When initiating a Demo Migration, you require access credentials to the source platform and Groove.
To connect Groove with Migration Wizard, you need:
URL: URL of your company's Groove account. Format - https://domain.groovehq.com/.
OAuth authentication: Log in with your Groove account.
4. RUN DEMO MIGRATION
In Free Demo, Migration Wizard moves 20 random tickets from your current help desk system to Groove. Run the process as many times as you need if you edit the settings. If you run several Demo Migrations with the same setting, the result will be the same.
Log in to your Migration Wizard account.
Connect your source and target platforms.
Select the data you want to import.
Match groups and agents.
Map tickets and articles.
Define the needed automated options.
Start your Free Demo Migration.
Note: the available automated options depend on your source platform.
AFTER THE DEMO MIGRATION
Check a table with migrated, failed, and skipped records and download reports to inspect the migration results. Pay attention to:
all comments got migrated, and if the authors of the comments are the same
the tickets are assigned to the correct agents
the customers and companies are migrated correctly
the attachments are migrated
Note: Check the integrity of the imported attachments. Download them from your destination platform to see if they were migrated correctly.
In case you have any skipped records, contact our support reps. For more information, read the detailed guide on checking the results of demo migration.
BEFORE FULL DATA MIGRATION
1. CHOOSE YOUR MIGRATION WAY
During the Full Data Migrationyou can use your source platform and target system as well.
When you continue working with the source system, the created or updated tickets or articles during Full Migration won't be imported. In this case, you can opt for the Delta Migration to import them later. The Delta option is offered only in Signature support plan.
During the Full Data Migration you can check the progress on your migration page in the Wizard anytime. Or wait for our support reps to contact you.
2. START FULL DATA MIGRATION
Migration Wizard moves each customer record one by one. The import process might take from 20 minutes to several days depending on the volume of your help desk records.
To initiate the Full Data Migration, check if you've agreed to the checklist. Run through all steps and put a tick in a checkbox. And when your payment is confirmed. It may take some time, that's why make a transaction in advance or schedule data migration.
Note: to make your Full Data Migration faster, request Groove to increase API limits temporarily.
AFTER THE IMPORT IS DONE
1. Examine everything
Once your Full Data Migration is complete, you need to check the results to know if your data migrated correctly. Ensure you check the results during five days after the Full Data Migration, after those five days Migration Wizard will archive your migration.
If you can't locate any records check if you've set up the required search filters for all tickets and any time. If you still can't find the needed data, drop a line to our migration experts.
2. Set up a new platform
Turn on notifications
Enable Automations
Redirect emails to Groove
Switch on all communication channels
Update the Knowledge Base links