How to Get Intercom API access token
In the past, you needed an Intercom API access token to connect your platform with a third-party app like
Help Desk Migration
service. However, Intercom does not support API tokens anymore. Instead, you need to use open Authorization (OAuth).
On April 6, 2018, Help Desk Migration implemented this authorization protocol to make sure that your experience is seamless and secure. You can learn more on our blog post.
How to create a Personal Access Token
In case you still require a Personal Access Token for your private integrations and apps, we'll tell you how you can find it.
Intercom provides a separate Access Token when you create an app on your workspace. So, first of all, to get the Access token, you have to create an app in your workspace in Developer Hub:
1. Log into your account in the Intercom Developer Hub and go to Your apps section.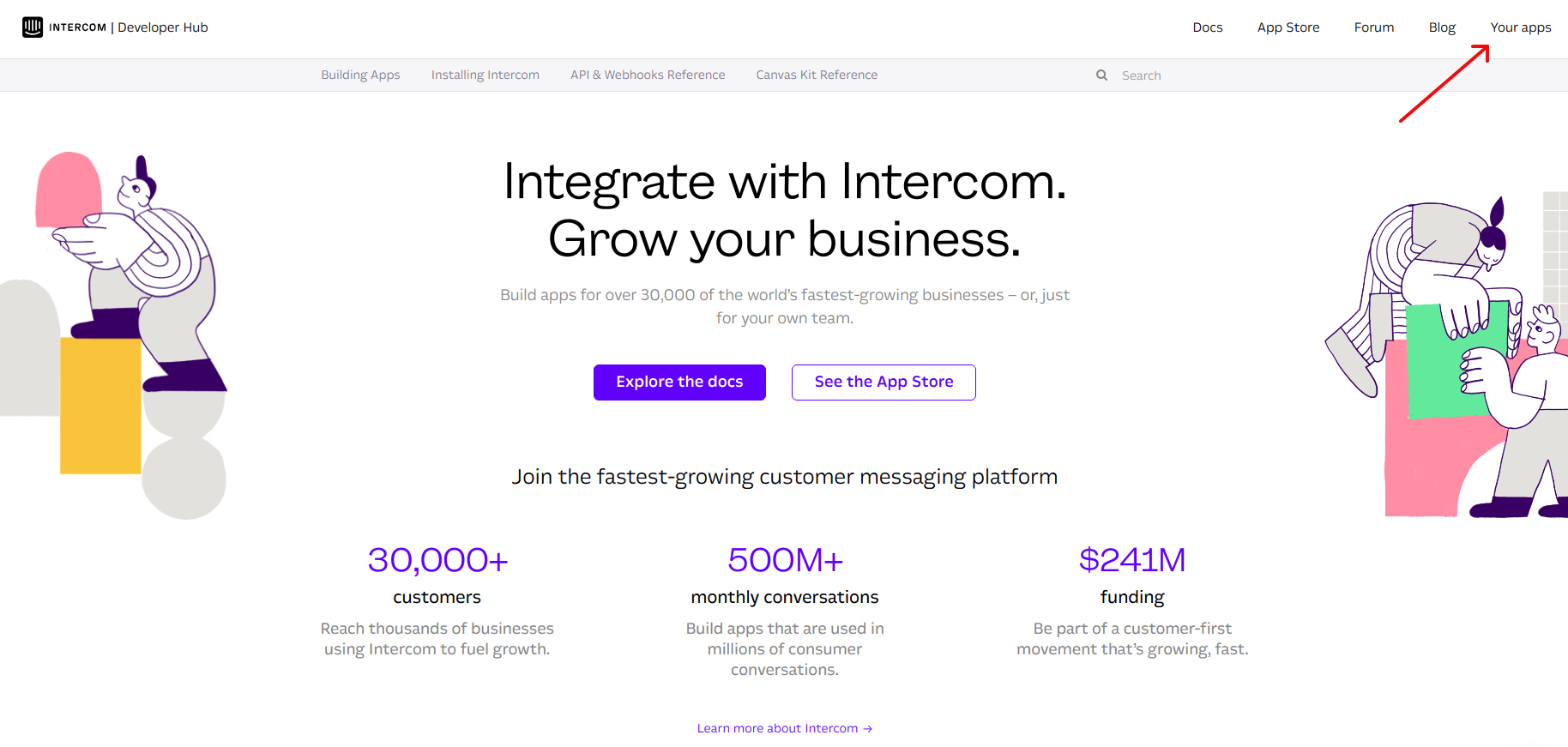 2. Click on New App button.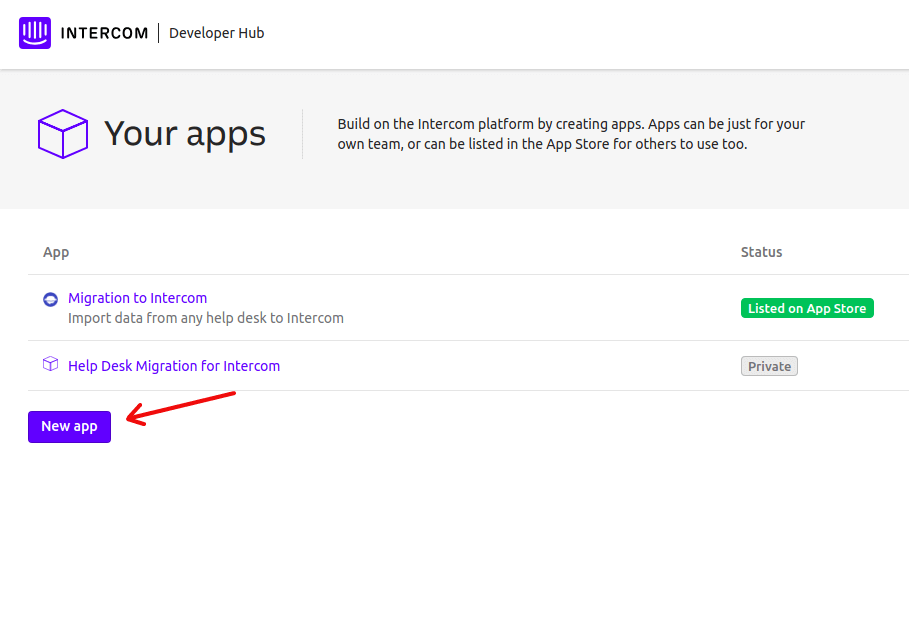 3. Name your app, select the workspace to add it to, and pick the Internal integration option. Then click on Create app.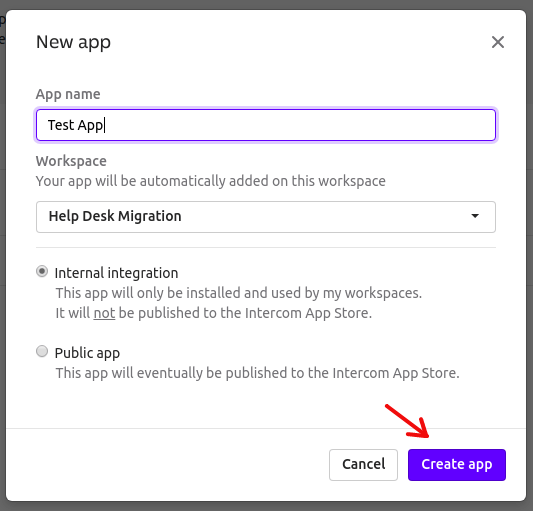 4. Now that your app is created, click on the app to open its info section.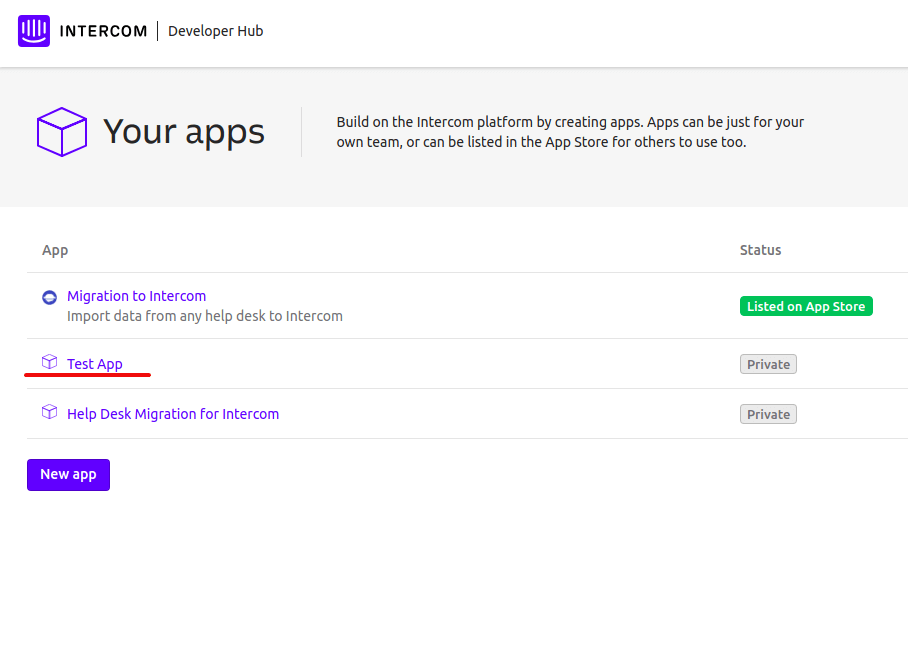 5. Select Configure and then Authentication.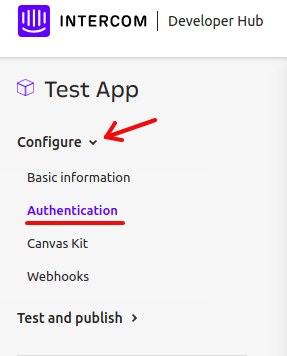 6. You will see your Private Access Token under the name of the Workspace you added your app to. Now, you will be able to copy it and go on with your data migration.