How to access unsupported attachment file types in Intercom?
Intercom supports text files, images, videos, and PDF files as default so after the data switch everything works right. But if you imported unsupported file types, you will see such a message:

If you want to migrate unsupported files types, you need to change settings in Intercom before starting your data migration.
To access unsupported attachment file types:
Go to your Intercom account.
Click the User icon in the lower-left corner.
Choose the Settings option.
Under Settings, select Security.
Then click Attachment settings.
Open Control which file types can be received.
Enable Allow more file types.
Fill in the file types you have and want to import from your source platform. Separate them with a comma.
Put a tick next to I understand the security risk involved by allowing these file types.
Then Save.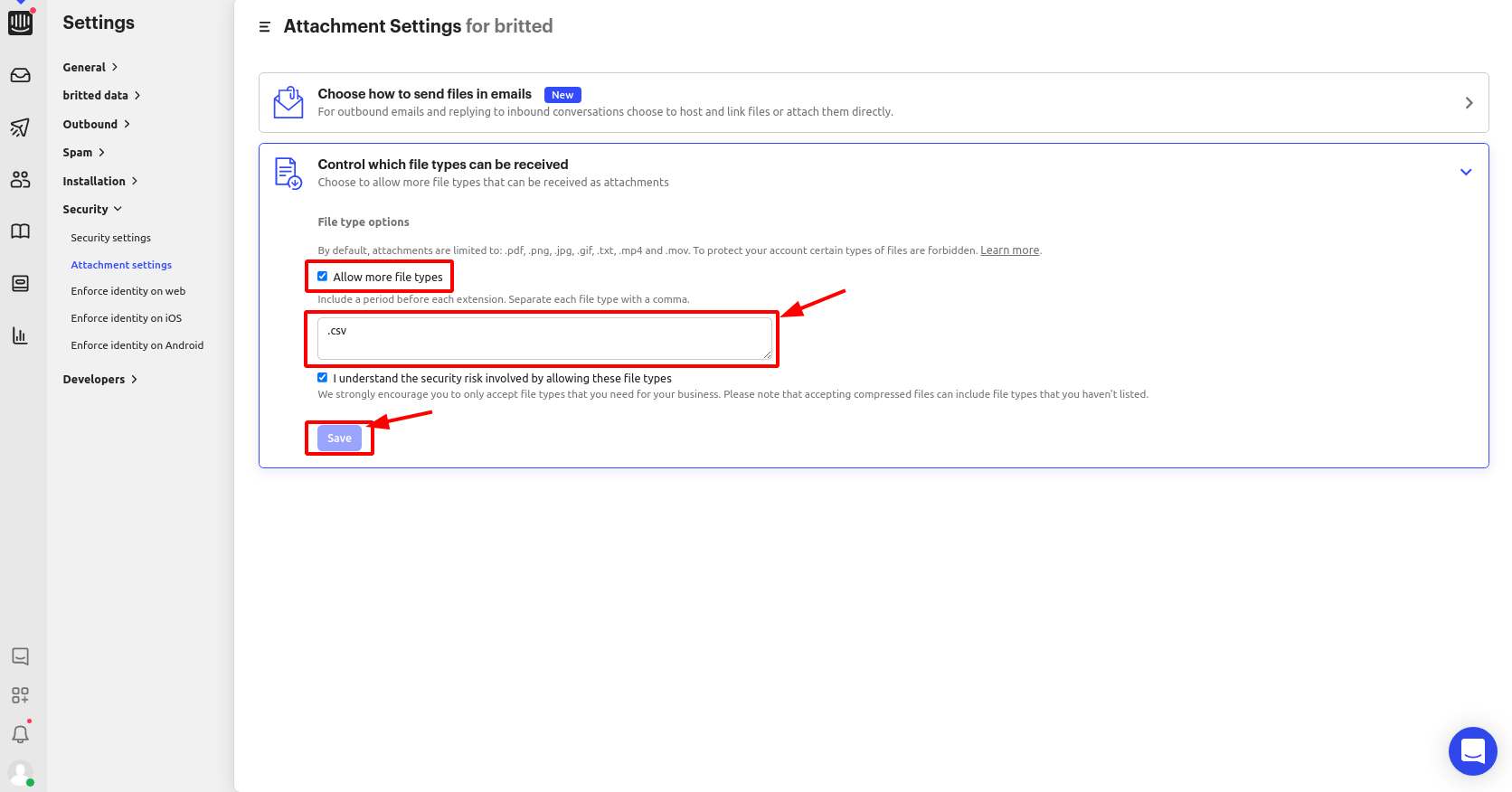 Now you can start your data migration to Intercom.
Note: Intercom doesn't support certain file types as they may pose a threat for malicious content or malware. The list of unavailable file types includes .exe, .sys, .scr, .shb, .wsf and others.