There was a time when help centers didn't know what they wanted to look like. Everyone was on their own and there was no proven design template. Yet, these days are long gone and we now know for a certain that designs such as buystockswithus.com are actually pretty bad.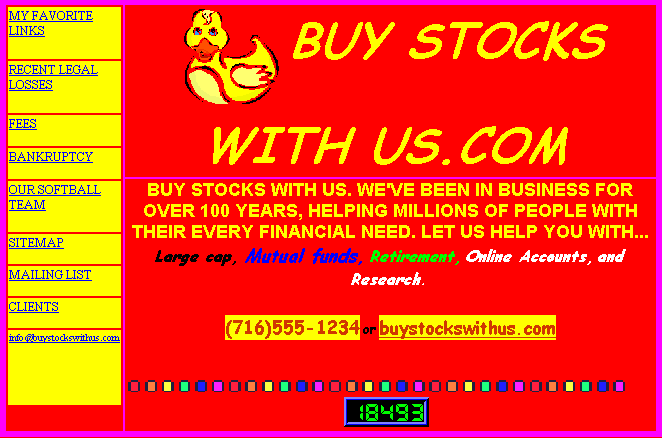 Note: By the way, the site recently got an update that is just as "great" as the old one.
Source: Pinterest
However, with so many layouts and design languages to choose today, picking the best one is not just hard but practically impossible for a newcomer. And what is the best anyway? Aren't all websites the same? Well, to answer this and more, we've decided that it is time we diverse from traditional help desk software and cover some very good help center website designs. It still has the word help in it, and it is something many companies want to implement alongside with their help desks. Thus, without any further delay, let's get into the world of good help center UX.
5 Tips To Follow When Creating A Help Center Website
Now before we go straight to the best help center websites we'd like to cover some tips. But some of you might reason, what's the point? And the answer is quite simple, we want you to learn something new, and it will make our work less complicated since we won't have to explain everything over and over. So, here are 5 website help center tips that you should use as your own.
Tip #1: Provide A Clear Path
One of the most common issues companies make when they create a help center website is that they don't lead their customers. Those who seek help enjoy being led to the solution. Your entire layout has to naturally point the user to the solution and the path to the answer itself has to be from point A and straight to point D, no B or C in between.
This might seem impossible but in all honesty, it isn't. You just have to figure out what corners can be cut and what paths your customer might have to take. Take for instance written articles. Make your website pull out posts based on keywords and synonyms your customer has inputted in the search bar in the recommended section.
Don't let them search on their own, perform a couple of decisions for them, and you'll notice that the issue is solved faster. And if the issue is solved faster, the customer is more satisfied.
Tip #2: User-Driven Language
Whenever you hear the term "user-driven language" it basically means an active voice. Don't be passive in your posts, make your website a glossary of search terms. In other words, you have to be on the same page as your customers, use the same words and the same phrases as your users.
Read also: How to speak the customer's language
And if your product or service is pretty technical, then think outside of your surroundings and try to imagine how your oldest relative might search for help. Once you put yourself in those shoes, try to decode and break it down to your readers. Your users will love it and your agents will take advantage of it since they'll have a better time searching the information.
Tip #3: Keep Data Updated
Your knowledge base, your blog, your website service page, and your help center is never "finished". Like never. You need to keep your data up-to-date with the latest and greatest, as well as you have to keep your stuff constantly improved in terms of facts and accessibility of the content.
The best way to keep things fresh and organized is to devise a periodic review schedule. In this review schedule, include your entire internal database, your public knowledge base ( complete with visual data) and your FAQs. Pay good attention to the latter as FAQs are the ones that are used the most. And while we are still on the subject, make sure your customers and your staff can rate articles. This will allow you to see which ones are in need of a revision much sooner.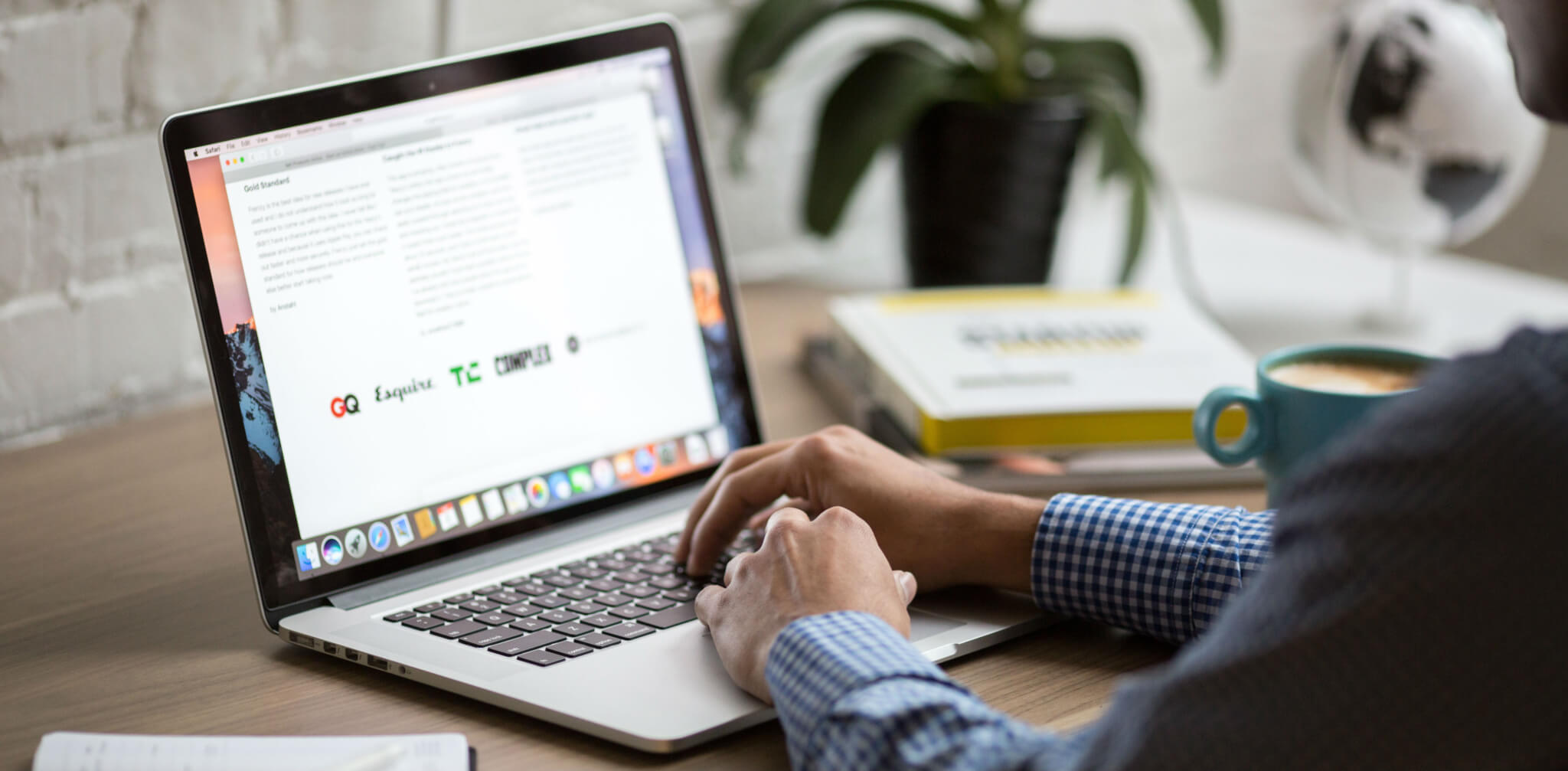 Tip #4: Make Searching Easy For Customers
Now that you know in what steam you should write your content, make sure that it is easily discoverable. And we aren't talking about keywords this time. What you have to do is to include a search bar at the top of your website. Once done, it would also be good to label or tag your articles.
Another vital thing to ensure is SEO visibility, it will not only help people find info but might even attract new customers. And before we close off this section, always add links to stuff such as support lines, relevant articles, and to the contact form. Allow your customers to reach you out easily.
Tip #5: Mobile Optimized
And the last tip on our list is mobile optimization. We won't be linking any statistics as we think that by 2020, it is clear that the better half of the internet use their phones to shop, view info, work, and entertain themselves. What you have to do, however, is to optimize your help center website to be as mobile-friendly as possible.
The last thing you want to do is frustrate your customers by not providing a mobile-ready website. Make sure that your help center looks the same on all screens, on all OS's, and does not eat data plans like crazy.
Examples of Good Designs
If you are tired of reading our tips, well bad news cause we aren't done with help centers yet. That's right, we hand-picked a couple of amazing help center website designs that you can and should mimic.
Prezi Support Center — So the first thing that you'll notice is that right out of the gate you get a huge search bar that is coupled with popular terms. This alone is enough to get the user started. But the company didn't end there, the lower half of the screen contains huge plates that have all the possibilities the product offers.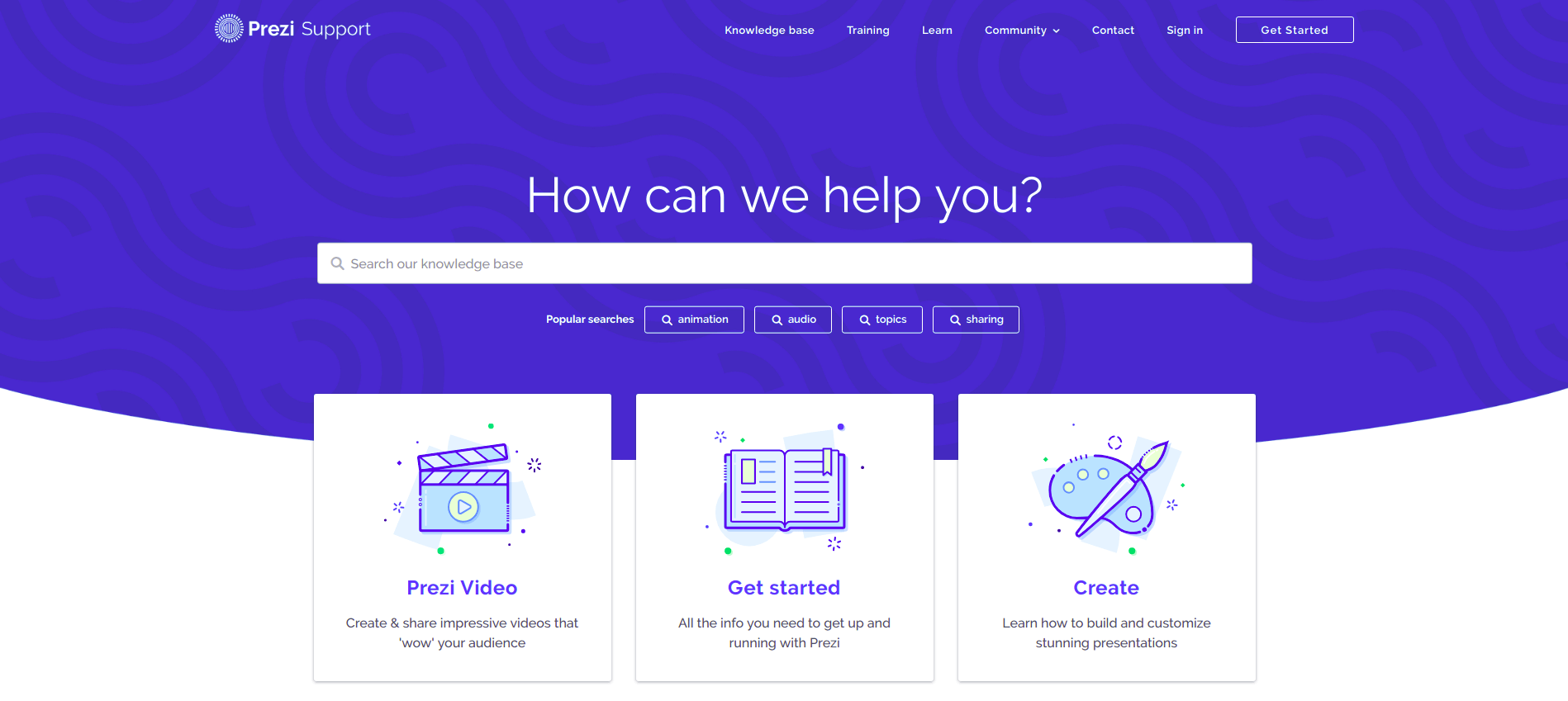 Wrike Help Portal — Again, similar to our previous entry, this help center also has a long search bar at the center and a few blocks with info down below. However, where it differs is in the position of the FAQ section. It's right below the blocks. It just feels natural that it's there and it will surely incentivize you to check it out first.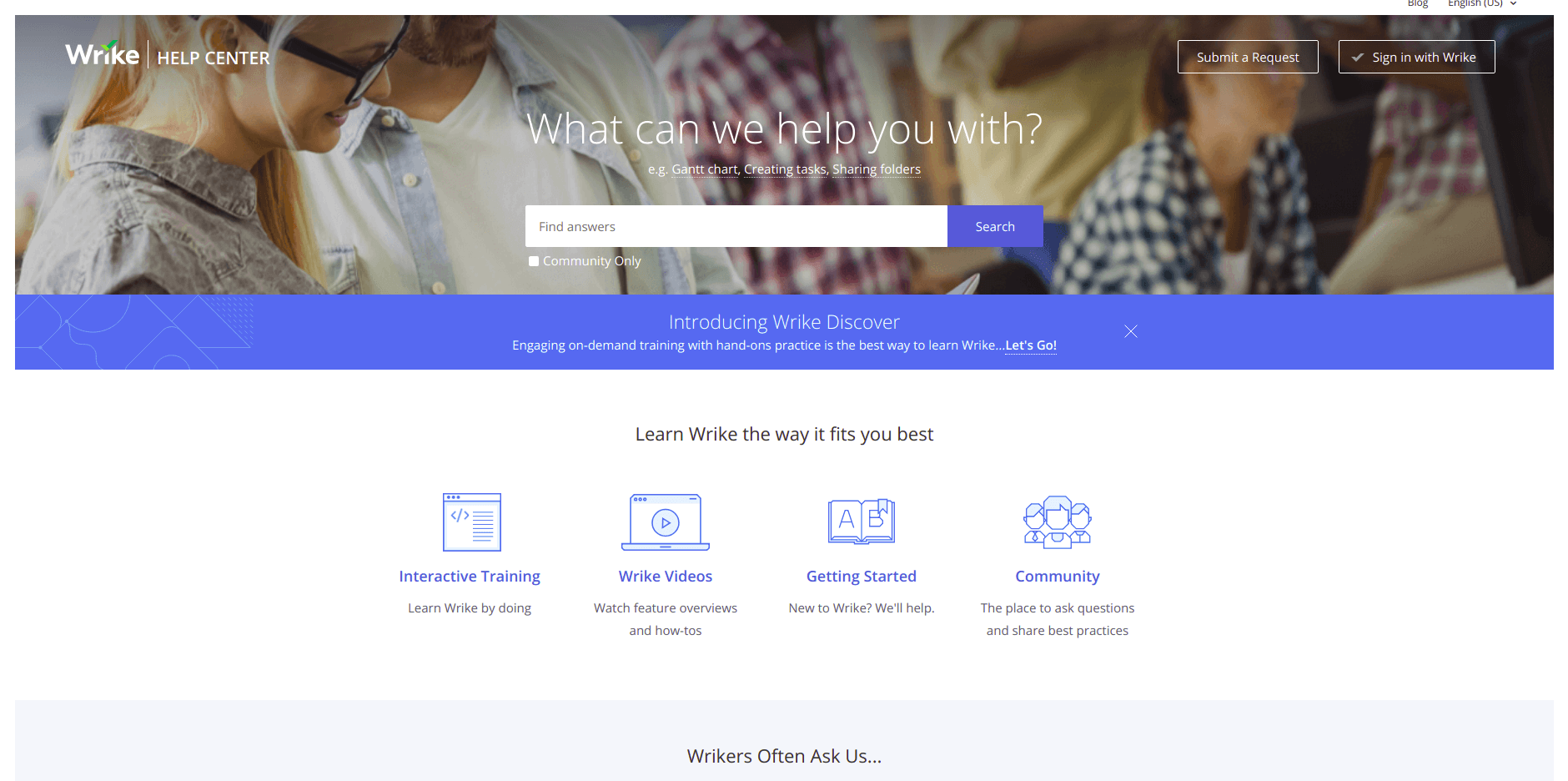 Teachable Support — By now you should realize that a big long search bar at the center is the standard. But what makes this one good is the fact that at the very bottom, you have a contact button. It is clear, it is not part of a menu, nor is it part of the info plates. Moreover, returning back to the search bar, it always stays visible, no matter how far you've scrolled.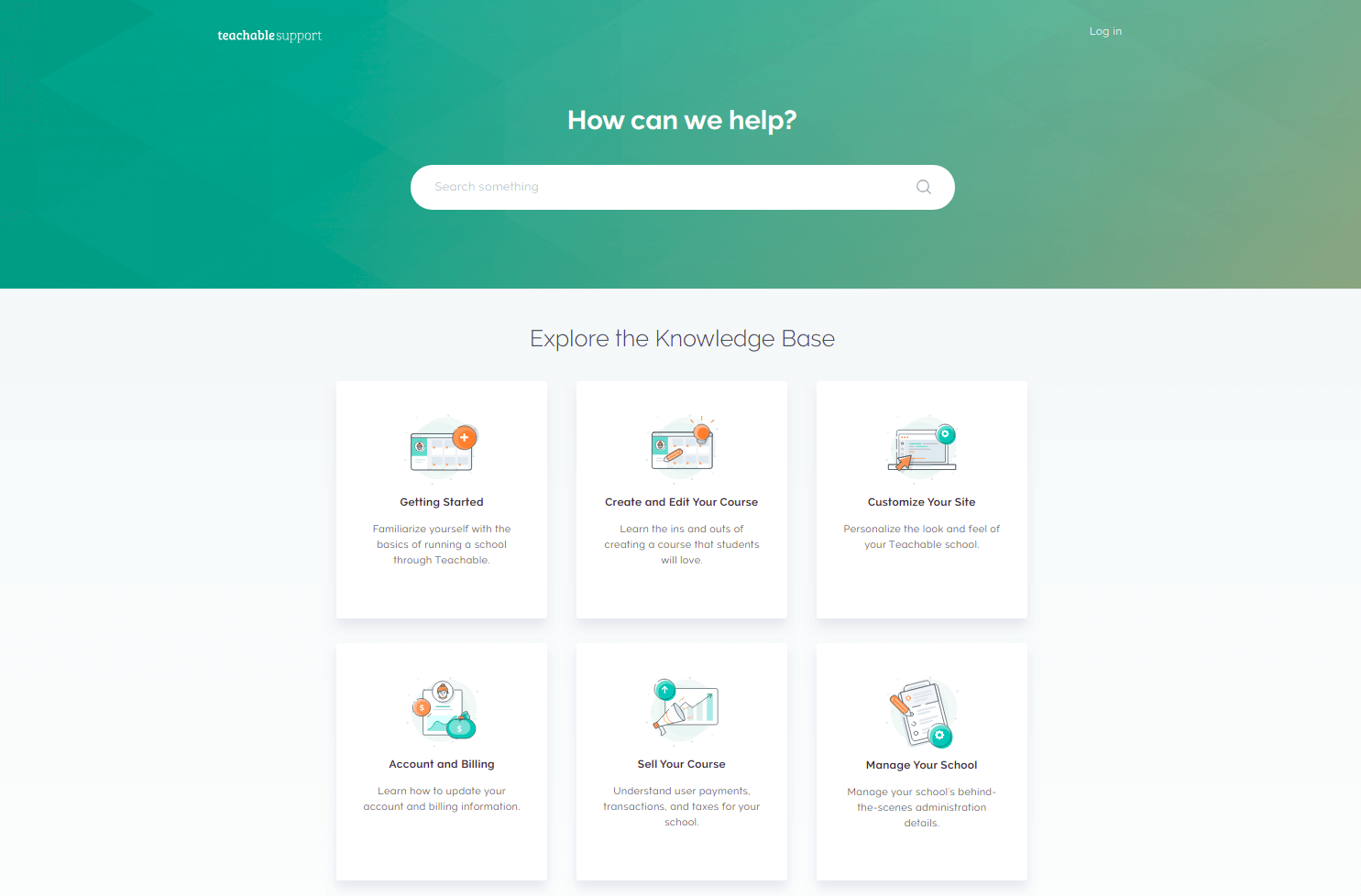 Qonto Help Center — Now one of the best parts of this help center is that it is highly animated and easy to read. Each block zooms in for enhanced readability and each block is written as an outline that is easy to digest. The site also offers a number of contact options, something that previous entries don't include.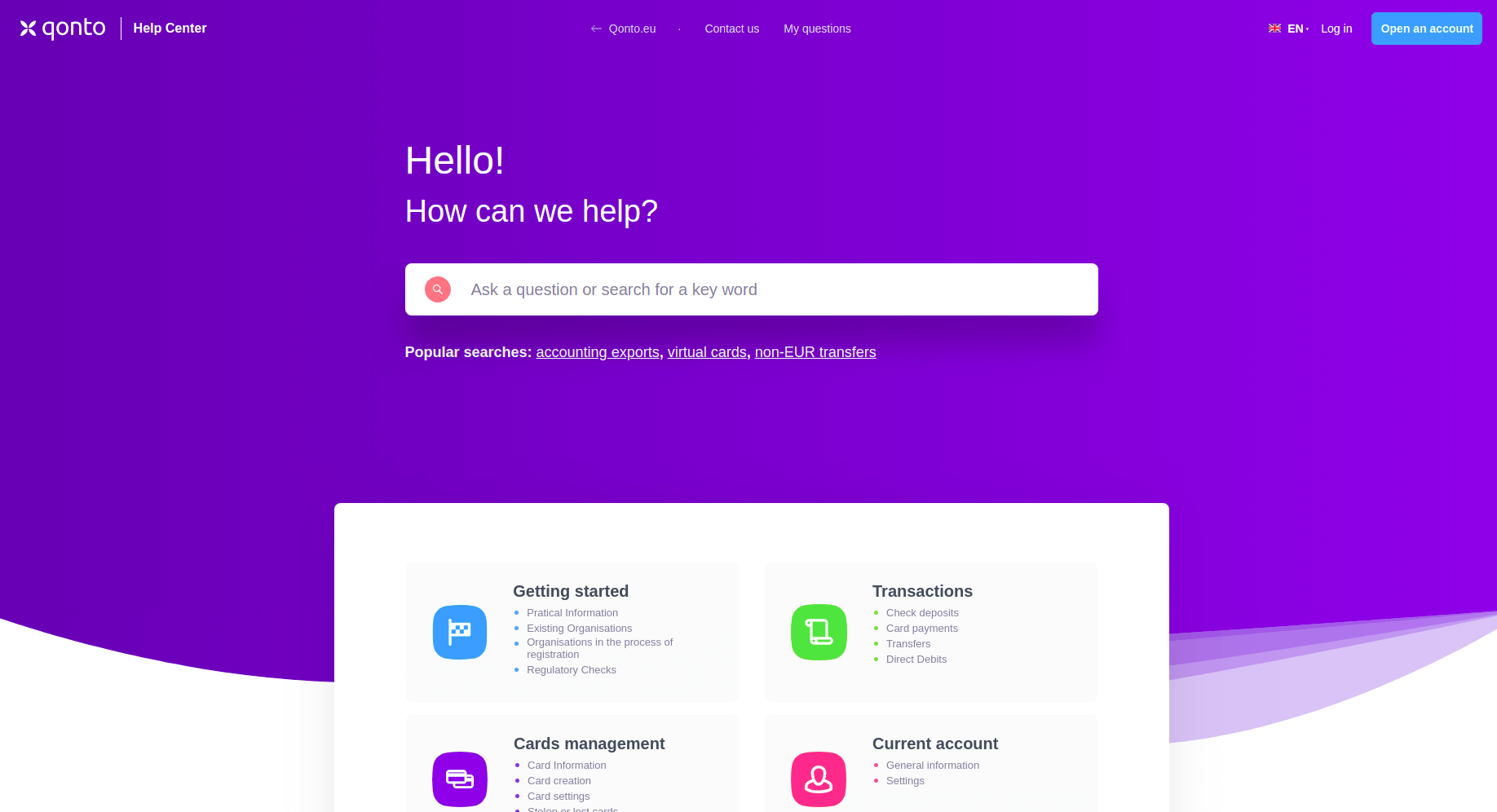 Shopify Help Center — Shopify made their help center pretty straightforward. Once you visit it, you see a long list of help sections by category. No distracting graphics, no unnecessary animations, just content, and search. Speaking of the search, the search bar is pretty standard, in that it is context-aware, and quite fast.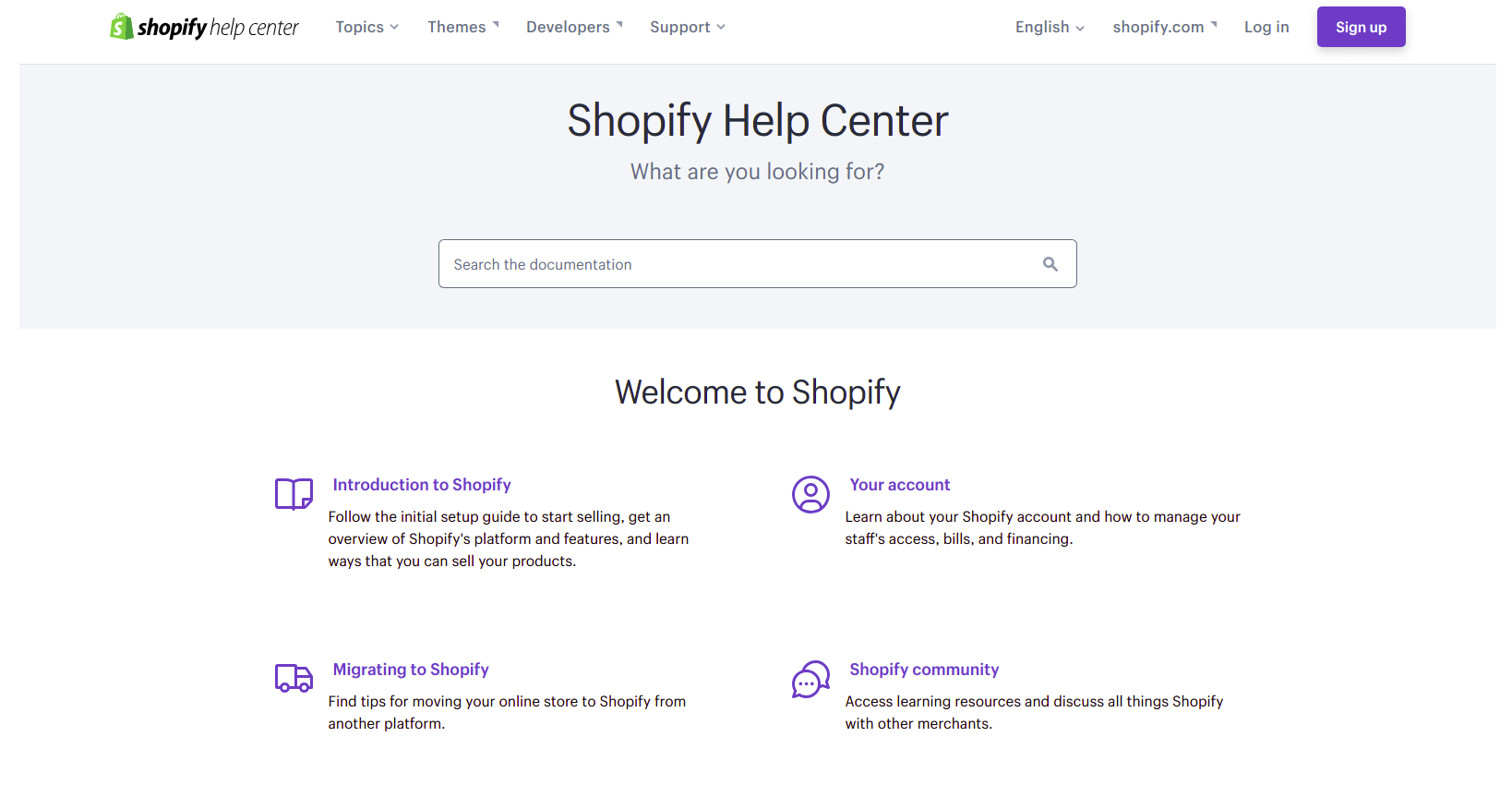 Final Notes
Setting up a help center isn't something that might seem straightforward. You have to take into consideration your user-base, your content, and how well it will be presented. We hope our tips and examples helped you in one way or another. But for now, that is all we have. If you want more content like this, please let us know and if you need to migrate your stuff, we can help you with that as well. Thanks for joining!
Wanna try a new help desk platform?
Safely migrate your data in a few clicks!
Set up Free Demo