How to migrate tickets and article tags to ServiceNow
Before migrating your tickets and articles to ServiceNow, you need to receive certain permissions. In such a way, you ensure that ticket and article tags migrate properly during the data import.
To receive permissions, you need to carry out the following settings:
Step 1. Go to the main ServiceNow browser window.
Step 2. Then, open User menu, where you need to choose Elevate Roles.
Step 3. Put a tick next to security_admin.
Step. 4. Press OK to save settings.
Note: Only users with security_admin roles use operations "can create", "can delete" or "can update" for tables in Access Controls.
To enable operation "can create" you need to undergo the following steps:
Step 1. Go to System Definition, then to Tables. Look for the table "lable_entry".
Step 2. Go to the Access Controls and press New.
Step 3. Choose operation "Create".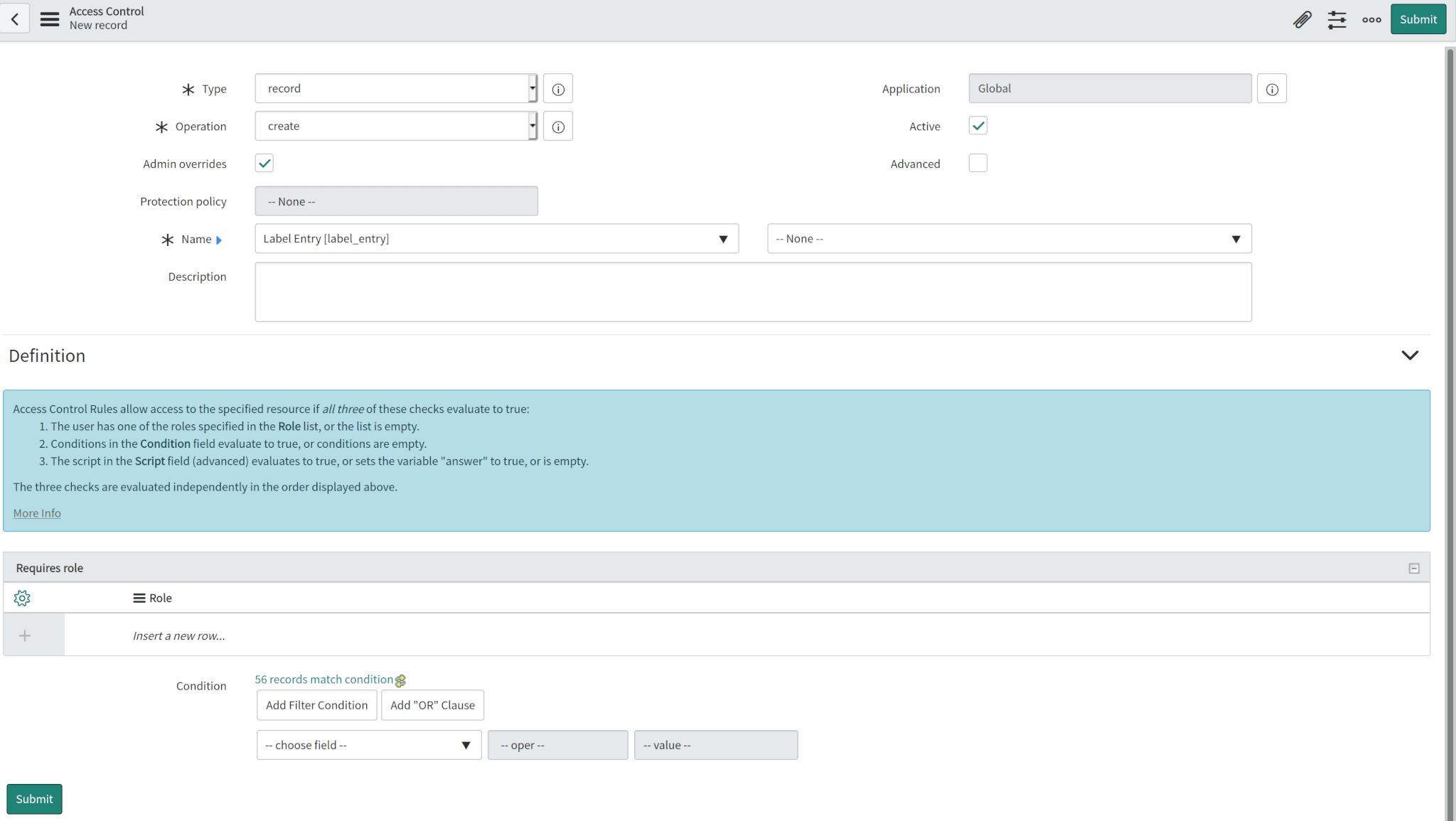 In the Access Control for label_entry, you need to create two permissions "create" for Table key and Table.

Step 4. Select "Table" next to Label Entry [label_entry] and press Submit.

Step 5. Then choose "Table key" and click on Submit as well.

Note: These permissions allow you to create and link tags to tickets and articles properly.
Got questions concerning tickets and article tags transferring? Reach out to our support team for help.