How to migrate from one Help Scout account to another
When migrating between different Help Scout accounts you're bound to face two obstacles. First being the authorization. Second, is the fact that Help Scout does not allow two identical emails in their database.
Before you jump into the article, take a look at the visual guide on how to move data from one Help Scout account to another: 
How to authorize both Help Scout accounts
To avoid an error during your authorization on the TARGET stage in Migration Wizard, you have to click 'Use another login'. On the SOURCE stage, you had to complete the identical authorization only with your source Help Scout account. So, now you have to choose your other account in order to avoid any errors.
Here is how you do it:
1. Connect the Help Scout account you want to migrate FROM and authorize Help Desk Migration to access your account.
If you don't want to migrate Docs, leave the Docs API field empty and press Continue.
2. Specify the credentials for the new Help Scout account and click 'Continue'.
3. During the Authorization click 'Use another login'.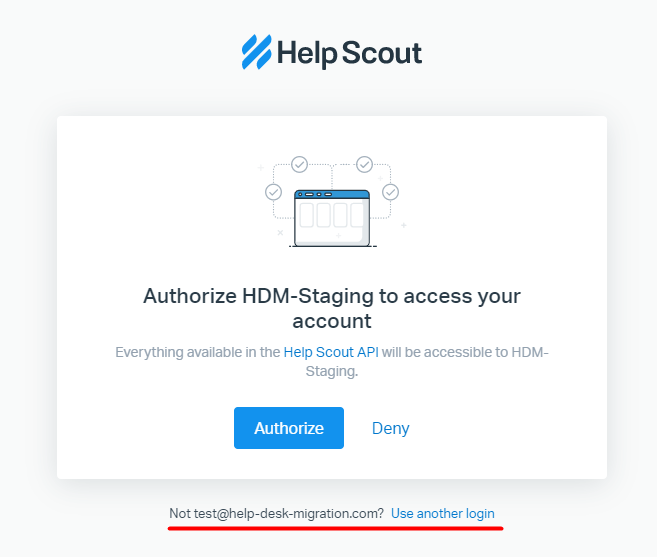 4. Log into your target Help Scout account and then authorize our service.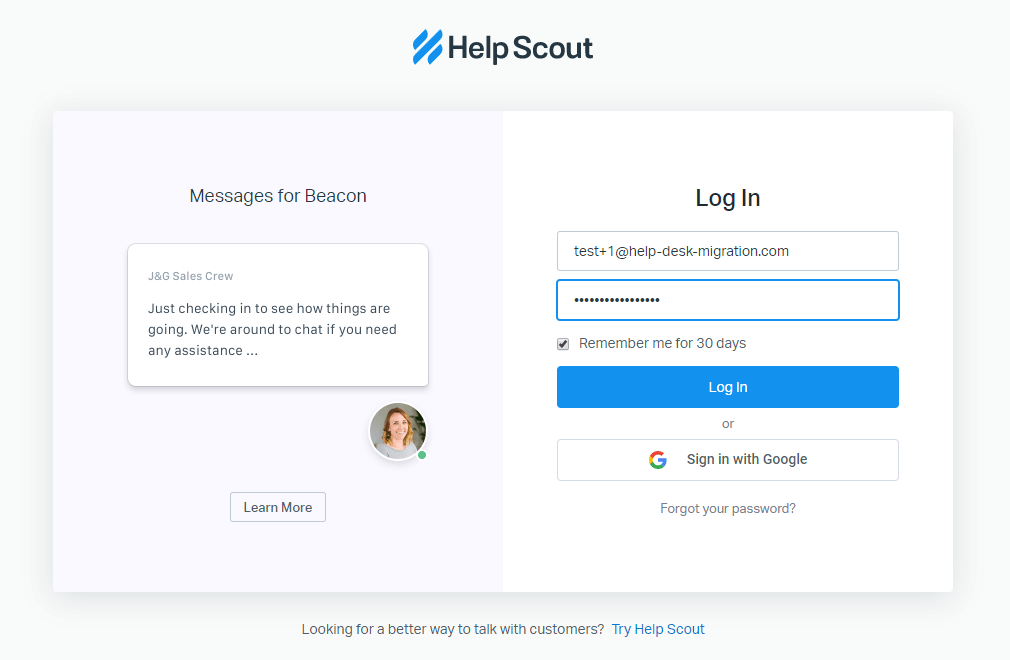 5. Now, you can go on with your migration.
How to bypass the email restriction
To be able to use the same email for agent accounts in the new account, there's one simple thing you should do:
1. First, temporarily change Agent emails in the source Help Scout system (the one you want to migrate FROM).
Old email: admin@exampledomain.com => New email: admin+1@exampledomain.com
2. Then, create Agents with correct emails in the target Help Scout system (the system you want to migrate TO).
That way, Migration Wizard will be able to match up tickets and their respective agents correctly.