How to create custom fields in Teamwork Desk
Before you set up a data migration with our service, you should create custom fields in your Teamwork Desk account. It's a required action if you're planning on migrating tickets together with the custom fields they had in your source help desk.
Important! Make sure you're working in the right system! When you log into TeamWork, it automatically opens the Dashboard. You have to switch to Teamwork Desk to create custom fields there.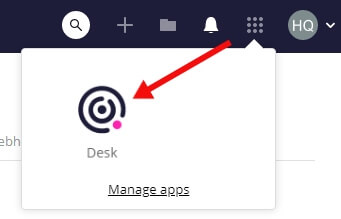 To add a new custom field in Teamwork Desk, you need to:
1. Login to Teamwork Desk account with Admin permissions. Click your profile icon and go to Settings.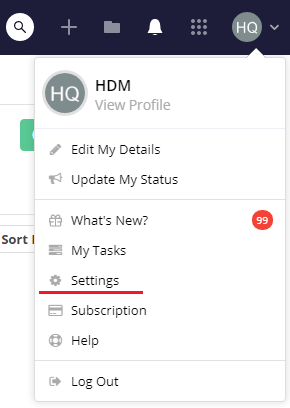 2. In the General settings section, choose Custom Fields pane.
3. In the top right corner, click the green button dubbed + Add field.
4. Now, you will have to name the Custom field, pick its type, and select if it's going to be a required or optional one.
If choosing a field as a required one, each ticket will be impossible to submit without filling in this specific field.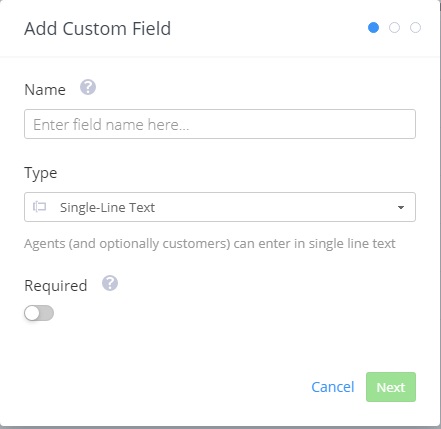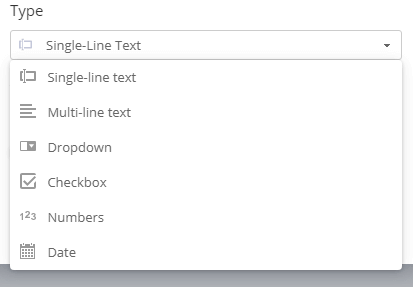 Field types explained:
Single-line text - Agents and customers (optionally) can input a single-line text.
Multi-Line text - Agents and customers (optionally) can input several lines of text.
Dropdown - Allow agents and customers (optionally) to pick one variant from a pre-set list.
Checkbox - Allow agents and customers (optionally) to choose several options from the pre-set list.
Numbers - Allow and accept numeric input from agents and customers (optionally).
Date - Allow agents and customers (optionally) to select a specific date.
5. On the next page, you can choose some options related to your customers: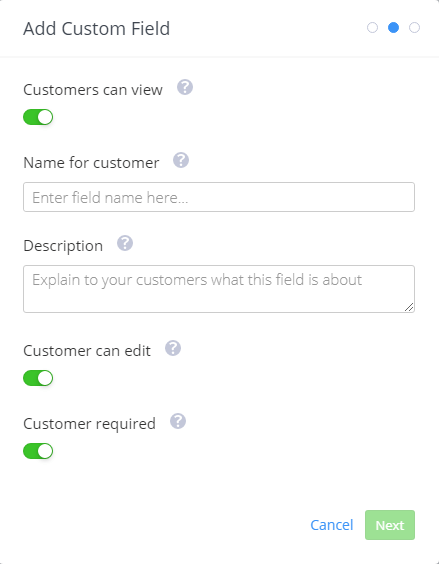 Customer can view - makes this custom field viewable for customers.
Name for customer - when viewing or creating a ticket, customers will see this name for the ticket field.
Description - the optional description will be displayed to customers below the form field.
Customer can edit - if turned on, customers will be able to add this info to any ticket form or edit the value of this field from the customer portal.
Customer required - customers will not be able to submit the ticket without filling in this field.
6. Lastly, you can pick the inbox instances to which you want to apply the custom field. Also, you can switch the toggle in the very bottom of this page, to apply the custom field to all future inbox instances. When ready, click the Save button.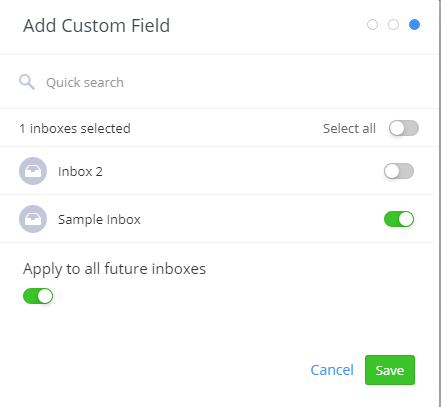 Note! On the data mapping stage in Migration Wizard, remember only to match the ticket fields of the same type. If you have trouble with your data mapping, please drop us a message to get help.