How to create agent profiles in Teamwork Desk
Before moving your data to Teamwork Desk, you need to set up Agents profiles. This is a required action for you to be able to move Tickets and Agents from your source help desk. To create these profiles, you should do the following:
1. First of all, go to the People page and then select the Agents tab.

2. Then, click the Invite Agents button in the top right corner of the Agents tab.

3. In this menu, you can add information about one or several Agents, including their name, email address, agent type, and administration permissions.
There are two types of Agents in Teamwork Desk: Full-Time and Part-Time. Like in any other help desk, Full-Time Agents are counted and paid for as a part of your plan subscription. They also can reply to an unlimited number of tickets at any time. As to Part-time Agents, they are absolutely free. However, they have limitations concerning Ticket replies. They can answer only ten tickets per month.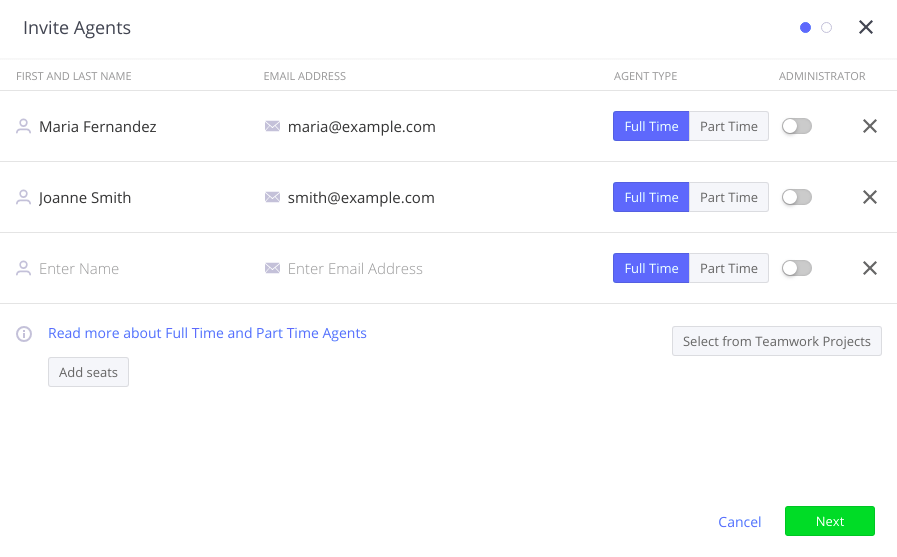 Remember! When inviting Agents to your Teamwork Desk account, set only Full-Time type for your agents so that they migrate correctly together with all the data connected to them.
Make sure that the email address of the same Agent is identical on both source help desk and Teamwork Desk. It's required so that the tool will be able to transfer and assign all the records connected to each Agent correctly.
4. Click Next.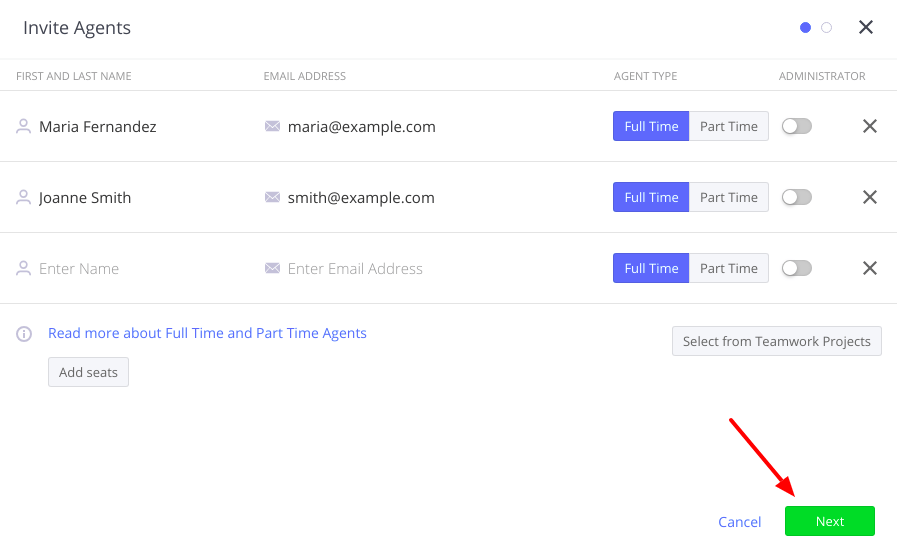 5. You now will be able to select the Inboxes for your invited agents to work in. Just click on the relevant inboxes and then click Send.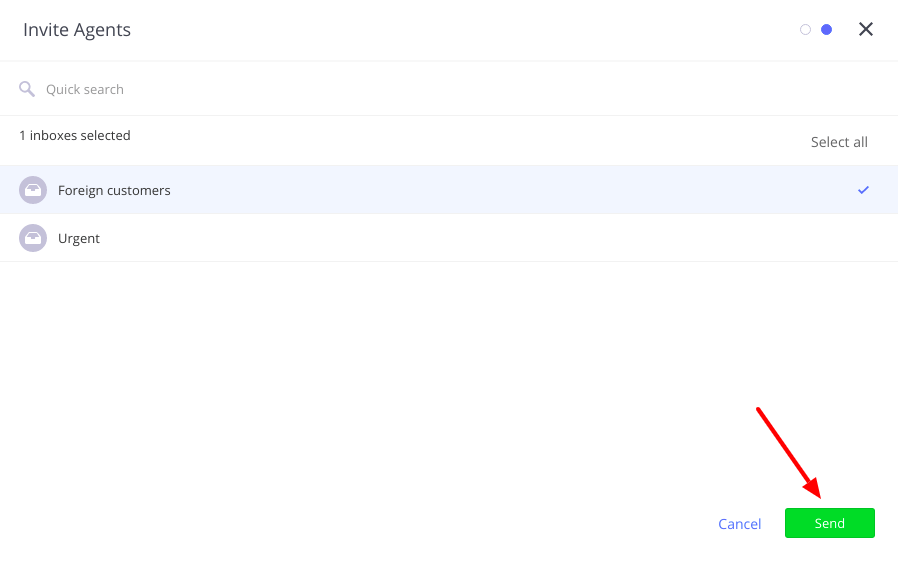 Your agents must accept the invitation after you add them to your Teamwork Desk account. Otherwise, they won't be activated in the future system.
Once your agents have accepted the invitation and their accounts have been activated in Teamwork Desk, you can start with your migration. During its setup, you will also have to provide the API key from your TeamWork Desk. If you have issues with finding the API key, go to this knowledge base article.